The Poorest State in Mexico? A Charcoal Diamond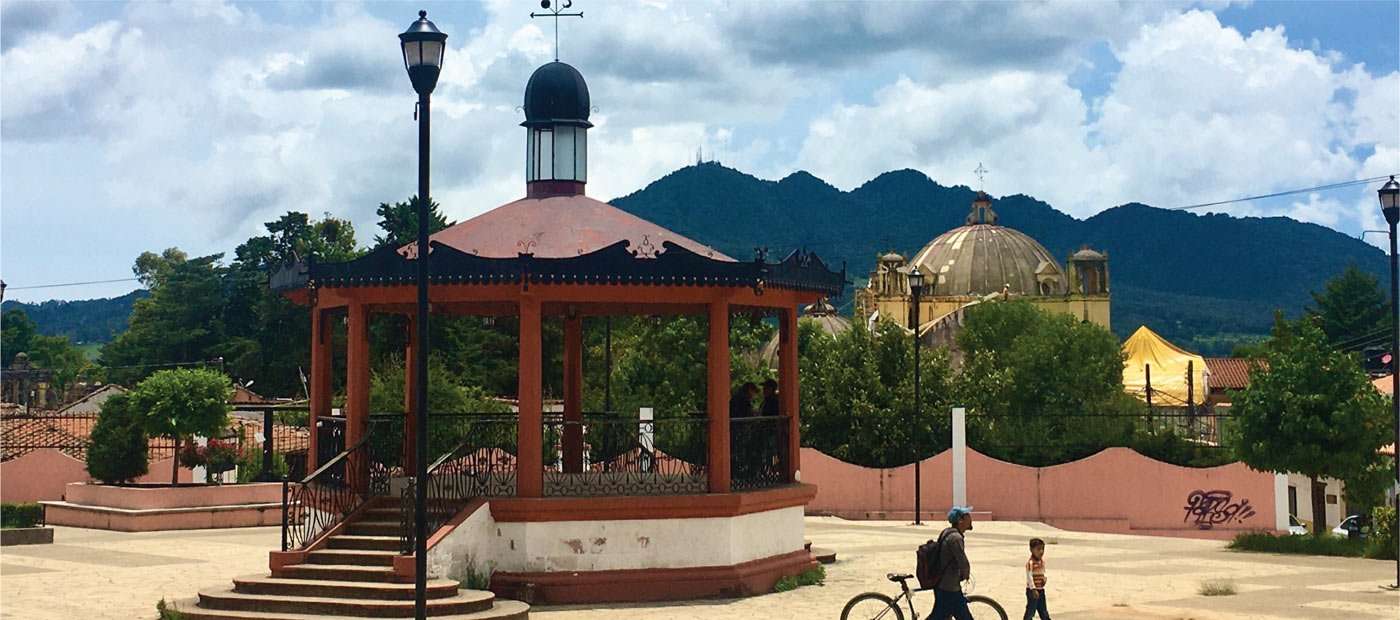 Wellness and poverty are measured by criteria such as income, purchasing power, and technological development, but what about air quality, protected areas, soil composition, goods, or organizational structures?
Chiapas is one of the 32 states in the United States of Mexico — the country's official name — and the poorest according to last decade's records.
Vulnerable and unequal. 8 out of 10 people there are "poor." But why? That is very complex to understand.
When you get there and you feel and perceive the multiple existing paradises, you begin to question, "How is it possible?" This land is thoroughly rich. Is the poverty due to political decisions? Chiapas is well-known for being home to the EZLN (Zapatista Army of National Liberation) and its exemplary political-cultural organization.
Zapatista — yeah! — like the national icon Emiliano Zapata, a "charro" that defended the access to land during the Mexican Revolution around 100 years ago. In 1983 the EZLN was founded and became globally recognized in 1994, rising up in arms the same day that the North American Free Trade Agreement was approved.
This political context is quite important in cities like San Cristóbal de las Casas, Chiapas, because it molds the perception of the environment and people's daily lifestyle. This state is in the Southeast, bordering Guatemala. It is surrounded by other Mexican states: Oaxaca, Veracruz, Campeche and Tabasco to the north. And here is where my story got started.
I was working with my sister at the Fair of Villahermosa, Tabasco for three weeks in the Syria stand, selling decorations, clothes, jewelry and make-up from that beautiful country. The outdoor temperature was around 40 degrees Celcius yet indoors was so air-conditioned, it was like a huge refrigerator. Having finished this tiring, if brief, job, I discovered that my payment would be the minimum possible.
Everybody left Mexico City, but I decided to stay.
For a week, I enjoyed the weird Syrian culture but that's a different story. I took a bus to San Cristóbal de las Casas, a town founded in 1528 and built in classical Spanish colonial style. Still today this place retains an unbreakable culture of indigenous people, the real owners of this land. You will see, the word indie means "from there" and gens means "population", whereas "colonel" means a person who migrates and inhabits a land that does not belong to him or her.
Freddy received me in his huge house in "San Cris," which I found on Couchsurfing, hosting as many as 15 travelers. This place was a kind of vecindad, a communal open home for everyone. I stayed in a room with a couple of French girls: Nina and Eloise. They didn't speak English and Nina knew a little bit of Spanish, so that forced me to review — very quickly — in my mind, my self-taught basics of French. For a week, I walked a lot everyday, starting in the morning with shopping at the tianguis — an outdoor market — located on the same street.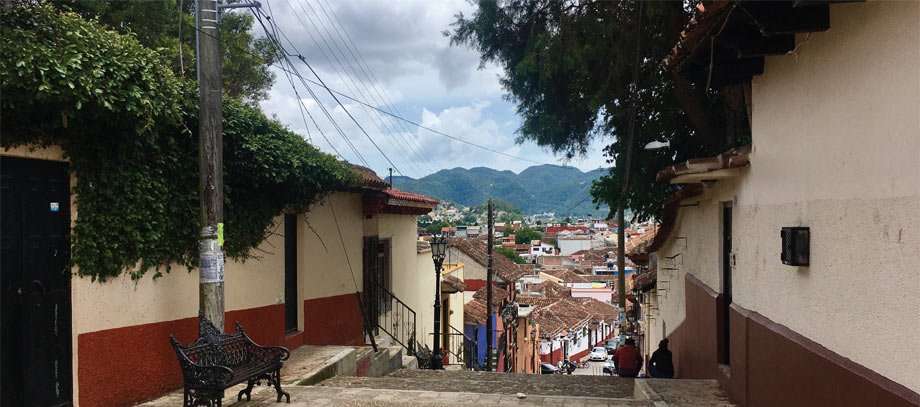 The shopping consisted of some oats, milk, mangoes, and bananas for 30 pesos ($1.50 USD), enough for at least six of to have breakfast. Later I toured several museums like the Textile Museum, Mayan Medicine Museum, Cocoa and Chocolate Museum, etc. I absolutely loved them. Their concept was not the same as in Mexico City and I felt it was much more authentic and local. After having walked around I used to look for lunch, especially what street food was offering.
Downtown there are plenty of tianguis, these markets that sell many things such as food and thousands of different colorful hand-made textiles. The main square is vivid and full of energy at any moment. Behind the old church, there are some musicians, children playing, people resting, talking, laughing, and food vendors. When the night falls, the yellow lights shine back. The wet rocky roads, the faces, the buildings are always in contrast with the sunset.
Don't forget your jacket!
San Cris is a cold town in the high mountains where it rains a lot.
The travelers showed me their plans. All around Chiapas they were visiting amazing places like La Sima de las Cotorras where thousands of birds emerge from a giant whole, the archeological place of Palenque, the famous Sumidero Canyon, the Montebello lagoons, Montes Azules Biosphere Reserve and all of them shocked me.
The cultural movement is visible and you can feel its strong presence everywhere. This town of artists and artisans has bookstores of high-quality content, theaters and performance events, galleries, concerts, and above everything, cultural expressions are in every corner, from clothes to dishes, coffee to stores to faces.
What did I do in Villahermosa the week before?! Chiapas seems a lot more exciting and I had just a week to spend there — why? It was important for me to be accepted at an artist residency project in Zacatecas. But I was still there, already missing Chiapas and wanting to go back, charting the next trip among the mountains, forests, jungle, beaches, and mountains.
By the way, the best way to get to San Cris is by taking a flight to the capital, Tuxtla, and then a bus or taxi.
I reserved a flight to Mexico City that happened to be canceled, so I had to take a 16 hour bus.
That was awful! After 18 hours, I arrived at mom's place and I took another bus to my destination. On that bus, I remembered with deep longing that magical week in San Cris. After three years, finally I'm about to visit San Cris again and this time to live there. I'm ready for the cold weather, running away from the hot summer at the lovely Riviera Maya
This rich land, the South-Mayan area, is calling out now.