1978 VW Bus, Champagne Edition, Riviera Campwagen Conversion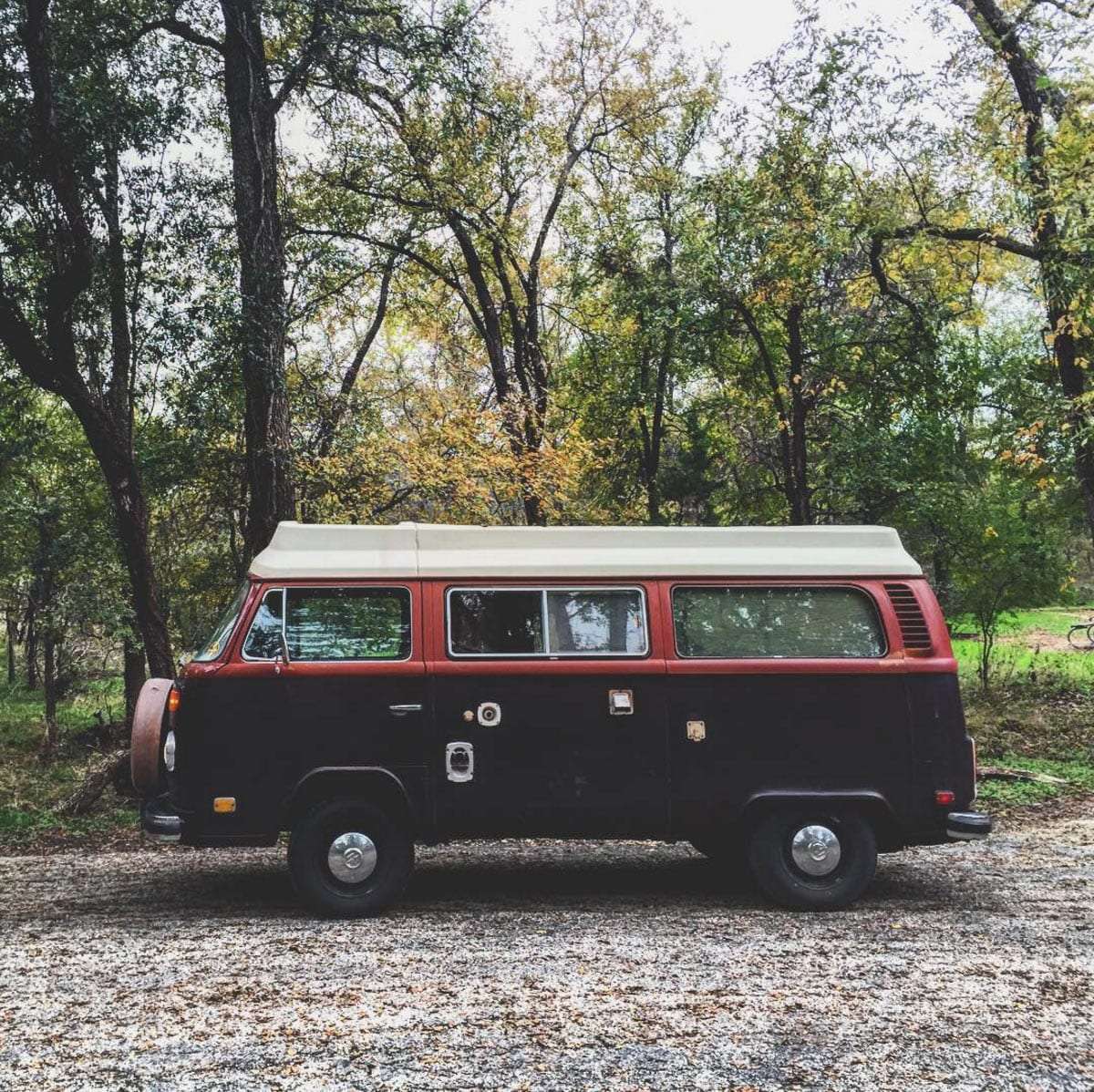 This is Champ. We don't know a whole lot about her history, but we've been at least partially enlightened to some of her upbringing:
She was born in the 70's, 1978 to be exact and is one of a limited number of buses that was kitted out with a brown dash rather than black (part of the Champagne Edition, hence her name). Though this is largely word of mouth and I haven't found a whole lot of other info on the matter.
Riviera converted her, which means we have a fiery little Coleman stove, Coleman heater, a Norcold minifridge which has definitely seen better days, (but she keeps it cold!), and a small sink with both an electric and hand pump. The top pops to reveal Tristan's bedroom, and the seat in the back lays down into a bed (which I've already done a little work with, reupholstering).
The previous owner bought her for his kids to take up into the Rockies over the summer. They're 18 and older, and as young folk tend to do, they made other plans for their summers. Thusly, she was put up for sale and we traveled all the way from Western Texas to pick her up in Fort Collins, CO.
I intend to do quite a bit of work to her beyond the small amount we've already done, though just keeping her cleaned out takes a good chunk of my days away. Stay tuned!