A Sportsmobile Review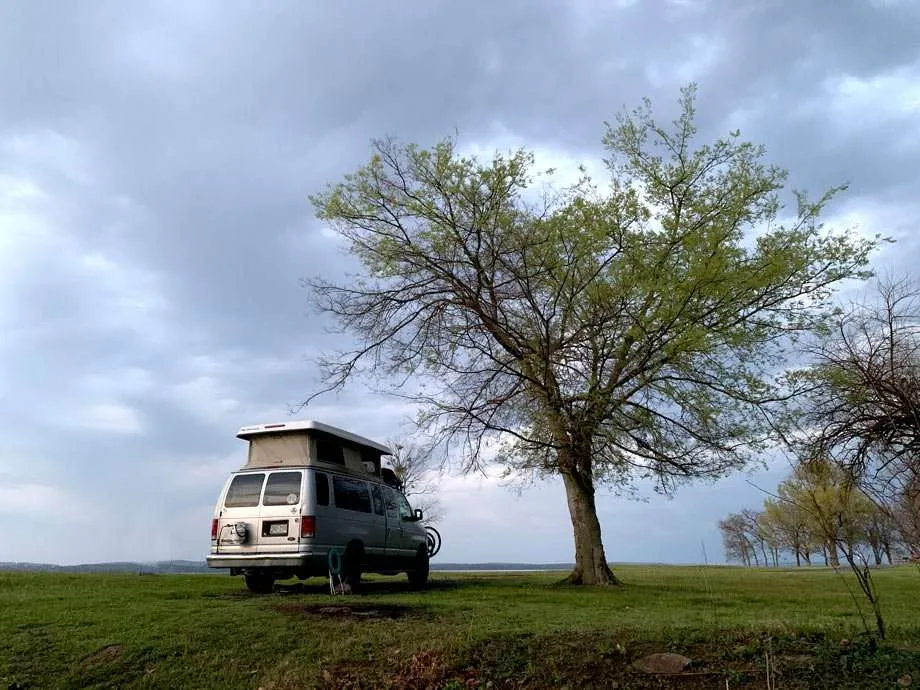 The biggest issue I have here is that there is no cohesion between Sportsmobile locations. I had them put on a penthouse / pop top in 2020. When I wanted to get an awning added, a few months later, I was directed to the location in Indiana…who basically blew me off. I reached back out to SMB TX but a year and a half later still no awning. Apparently the big freeze of 2021 just shut them down for good.
As to the Texas locale, nice enough people but…
I was charged extra because I built my vehicle out while I waited for things to open back up. I asked permission to do this and was told it was fine but still charged extra.
Comparing this pop top to my 1978 VW Bus', which was built in Oregon 44 years ago…
The pop top is very heavy. My wife can't lift it. The Bus' can be lifted by my 11 year old son. I did opt for the manual option.
There's also no fuse between the solar panels and the charge controller, which the mfg (Zamp) told me there should be.
The rubber gasket falls off all the time and requires maintenance at every camping trip, or once a week or so when full timing. The VW's has come loose, in one spot, one time.
I don't really trust the penthouse for adults. SMB even asked me if adults would sleep up there, as though they were recommending that only kids should go up there. They didn't actually say this but it was implied. While I suppose it's convenient that the bunk bed slides forward and back, the way it sits on the "junk wood" as they described it, it has a lot of give and so I just don't go up there. I'm 175lbs and, by contrast, the VW's top bunk can easily hold me and my wife (130lbs) with absolutely no give at all (it is fixed in place and so doesn't move.)
Finally, they don't take credit cards, so you have to wait for a wire transfer to go through to complete the sale. You could arrange this ahead of time…but if you want to look at the work done first, you'll end up sitting in their office for hours (depending on your bank) waiting for that to go through. Since I had this done during early COVID, and it was Texas, I just wanted to get out of that state as fast as possible.
The cardboard type material in the drapes has broken to pieces in three of the four locations. The screen zippers stick quite often. And one of the screws to hold them up has pulled out.
Positives were that, once we finally got a date locked in, they finished on time. The interior work looks very nice. The bunk holds our two children (9 and 11) just fine.
All in all I love the addition of the pop top, was mildly happy with customer service