Beaufort, South Carolina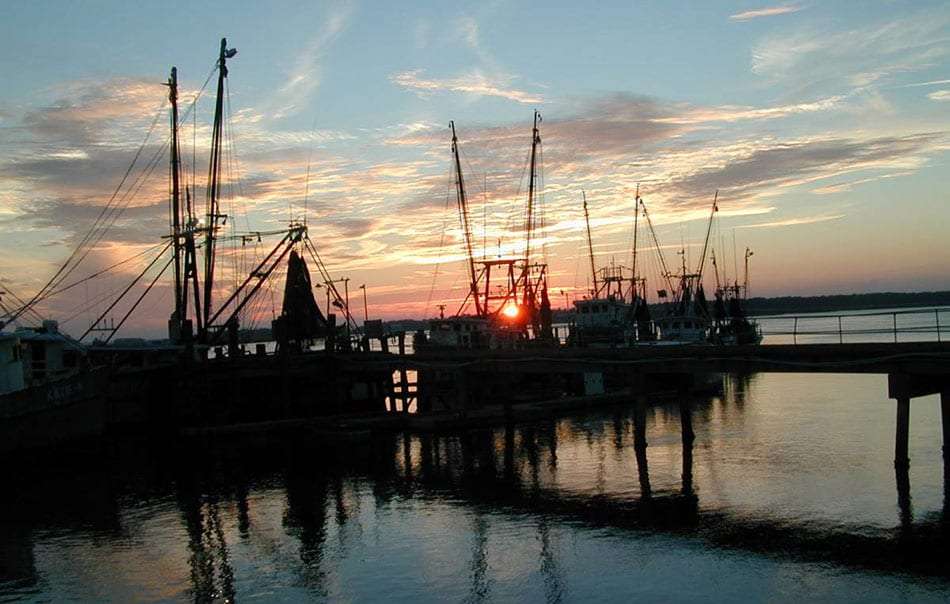 About 130 years ago a man named Robert Smalls was born in Beaufort, South Carolina, into slavery.
Twenty three years later, he would free himself, his family, and his crew when he surrendered a Confederate steamship by the name of the CSS Planter. Commandeering the ship they were on, he steered it through the forces of his oppressors and surrendered it to the Union. He served as a civilian throughout the Civil War, eventually meeting Abraham Lincoln for his daring efforts, becoming a legend in the North, and going on to be one of the driving forces behind support for the argument that blacks should be allowed to fight in the war alongside Union soldiers.
After the Civil War, he was elected to the United States House of Representatives. He was a hero during his time and a beautiful piece of history still today.
A century and a half later, on this particular today, an overweight fellow smoking a stogie is standing in the small park nestled at the corner of where Bay and New Street elbow together, overlooking the Beaufort River.
"I've never seen a more beautiful sight," he says, walking away from the water and towards my children and I. "Are you from 'round here?"
We answer no. He smiles and says, "I didn't think so, we're all lucky to be passing through."
To state that I agree would have been a gross testament to my inability for enthusiasm. Instead, I hoisted our two year old onto my shoulders and made my way down Bay Street, the family following behind like seagulls migrating through small town America.
Bay Street, most of Beaufort in fact, is a sepia tone photograph taken sometime between the American Revolution and the Civil War. It's antebellum architecture, it's Old South. It's women wearing light blue collared blouses and big hats. Men with polo shirts tucked way into their khakis. Horse drawn carriages and lazy Intracoastal fishing.
Spanish moss clings to massive oak trees which form a canopy over the streets as we weave through plantation mansions and Baptist churches. We eat po' boys on a porch, sipping beers from around the state and watching ships up and down the waves on their way to, fro and round-about the waters. A crowd of older black men slowly congregates, occasionally laughing between longer moments of silence while fishing from the massive concrete dock.
Beaufort is like a smaller version of Charleston or Savannah. It's a Main Street and an homage to all of the best the south has to offer. It is as stoic as Congressman Smalls and as beautiful as his memory.