Bisbee via RV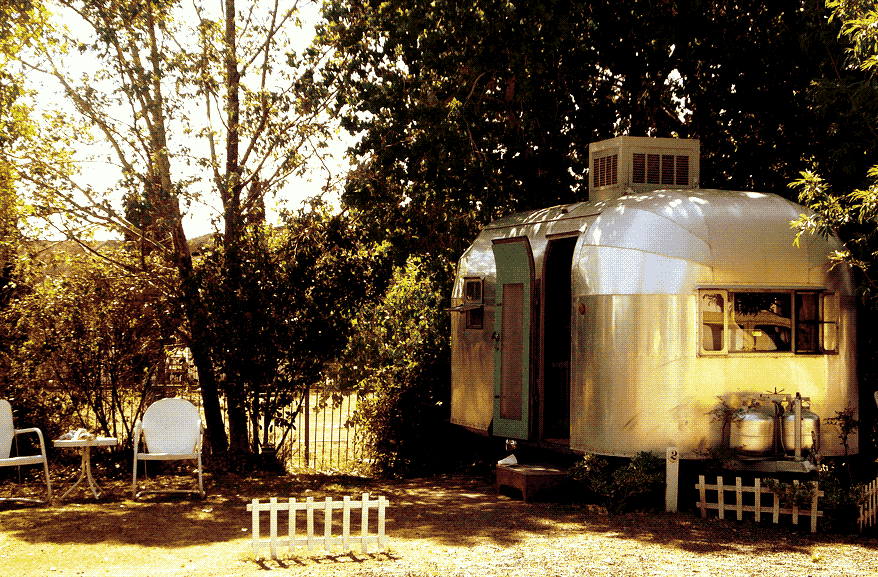 The 1950s or the 1890s, you take your pick.
Two RV parks live near Old Bisbee, one in the heart and one just down the southward winding hill of Arizona Route 80. Different experiences they are, entirely, but grand each in their own way.
Our favorite, for reasons purely of proximity, is the Queen Mine RV Park. Twenty-five rigs, when the park is at capacity, sit in a circle reminiscent of those formed by buffalo and covered wagons in bygone frontier days. WiFi lingers around the table that sits just outside of the park's office. Tours can be taken with a two minute walk to an old mine's entrance just down the hill, where you can ride in a sort of Disneyland style attraction. Once a homeless man I had picked up as a friend for the night came looking for a free shower, giving my name as a voucher, slightly to my dismay. The park informed me that they'd offered him a shower in exchange for $5, and though he had politely turned down the offer, wanted to know if I had indeed told him he was allowed to use the facilities. Upon my denial, they were as polite and courteous as ever. You can arrive late and grab an open spot, to be greeted by the owners in the morning. The walk to Old Bisbee's many shops, restaurants and bars, and the late night walk home, is only ten minutes at a slow pace.
Were we not the type who like to have a method of transportation involving our own two feet, though, we would almost indefinitely stay at the Shady Dell, particularly if we came without our own rig. Ten vintage trailers, all of which simultaneously keep their old time charm but with modern conveniences updated throughout, live in this tiny grove of nostalgia not two miles from the heart of Old Bisbee. From a 1957 El Ray, a tiny, shiny silver trailer reminiscent of Airstreams, to a Chris Craft Yaught, a permanently docked pleasure boat that comes stocked with champagne, the "rooms" here at this luxurious but ever so affordable (though not necessarily by RV park standards) little park is the type of experience that, even with a cold and a broken leg, you're sure to remember for the rest of your days. The woman who runs the place, decked out in a sort of half flapper half 50's service station attendant attire when we stayed, is as nice as a postcard from Mister Rogers.
In either event, your stay in Bisbee will no doubt be the good times. We've never visited without leaving utterly happy, and the thought of never returning has crossed our minds exactly zero times.