All Around the World with Mapping Megan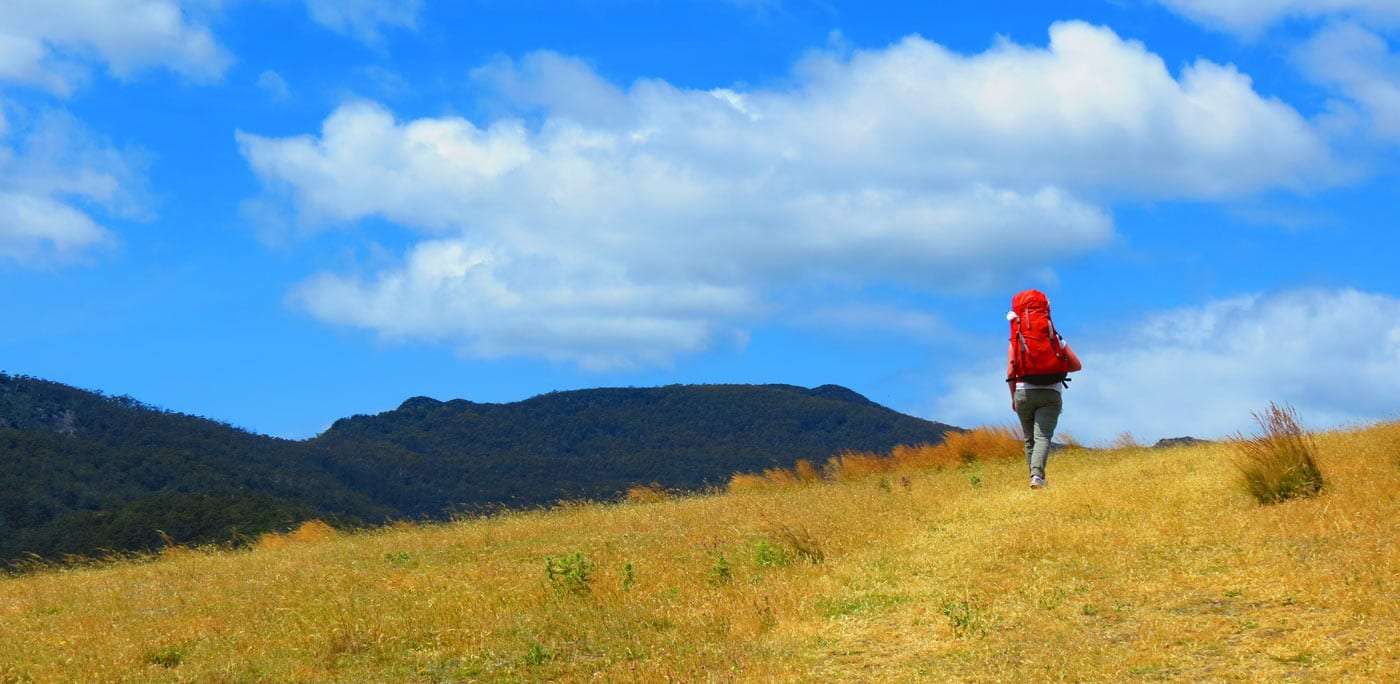 It was a dream wedding, Valentine's Day, 2014 atop a cliffside in Maui, when Megan and Mike made the promise of what they hoped would be a long life together.
A long life of travel, that is.
Both had been galavanting around the world since 2007. At some point in 2010 they crossed paths, and decided those separate paths might do well were they to merge.
"Mike and I have been world explorers," Megan writes to us from Australia. She's an Australian, by the way. He's from Florida. "We were solo travelers when we met in 2010, we quickly embraced traveling as a couple, and have been inseparable ever since."
Megan is 28. She's a graduate of Journalism and Law. Mike, now 33, is a wildlife photographer.
"The one thing we love above all else," she says, reflecting on what has no doubt been a common conversation in their traipsing about the Earth, "are the reactions we get when we explain to people that he's from America, I'm from Australia, because the first question is always 'Where did you meet?'"
"We respond with 'in Africa, as you do!'"
The two met at the base of Mt. Kilimanjaro after each having recently completed the summit of Africa's tallest mountain.
"We hit it off straight away," she recalls, "swapped contact details, and before long were in a long distance relationship, meeting up every couple of months in different locations around the world. We got married in 2013 and began traveling full-time."
When pressed further for details, the hows and wheres, the why of it all?
"I think the more pertinent question should be 'why not'?!"
In their time on the road, the couple has become somewhat famous. They've won awards, been featured in publications like National Geographic and The New York Times–to name a few–and traveled to dozens of countries and likely countless destinations over the years, both together and when they were traveling separately.
All of that fame and, one might be lead to believe, fortune, might affect many a wandering soul. It seems to have humbled Megan in a way, though.
"The rise in popularity of our blog hasn't really changed our travel style, though where I used to travel and have an obsessive need to be connected at all times, I now aim to completely switch off, enjoy the trip, and then blog about it after we return."
Many a traveler with a few notches on their belt will recount a similar tale, where you start to wonder if you're spending more time behind a camera, a computer screen than actually living the original dream.
"Not posting live gives us a break from dealing with the 'work' side while we're enjoying a trip, but also helps with potential security and safety issues which come from being semi-well known. If you put yourself in the public sphere, you have to be willing to take the good with the bad, and yes, there are a lot of people who are not always so polite."
Her advice for dealing with the uglier side of the web watching crowd?
"It's essential to develop a thick skin and not let Internet trolls get to you."
There is a dialogue amongst many a traveler who puts their lives out into the open world, as to their responsibility when it comes to responding to other people, fans or otherwise. The conversation often sways back and forth between valuing the time of those who send their thoughts our way–good or bad–and the traveler's right to restrict which opinions are shared on their particular platforms. This may seem crass or snobby to those who are curious about such a life, who want more insight, more conversation, but Megan has a wonderfully positive view on the subject.
"I'm always happy to engage in constructive debate with people who want to have a chat in a respectful tone, but if it's ridiculous, offensive, or nasty, I'll delete and not bother engaging."
Help those who desire a positive attempt at discourse, and thanks to the nature of the web, remove that which is simply created to destroy.
A journalist by trade, a travel blogger through fortune (and no doubt hard work), Megan struggles to find a balance between splashing in the waves and pulling in a paycheck, the joy of travel and income side of it, if for no other reason than the two worlds have become one for her.
"When I was starting the blog I was working full-time, so traveling and writing were my hobbies. Then the blog became my full-time income and I quit my job to dedicate myself full-time.
"It's true what they say that when you're doing something you love you'll never work a day in your life," she takes pause, "semi-true anyway!"
She's clearly passionate about her work, and each breath it affords her.
"I consider myself very fortunate to have made it happen. That said, there's no separation between on and off time, and we will rarely take a trip now which doesn't mean five hours on the computer at the end of the day uploading photos, drafting content, replying to tourism boards and/or clients. Or spending time while we're out making sure we're getting the right shot."
She makes it clear that her goal isn't to complain, that she's aware that many people would dream to have their dreams and their jobs coalesce so, "but when your hobby becomes your full-time job, one of the most difficult things is achieving a healthy life balance.
"You need to constantly work at it."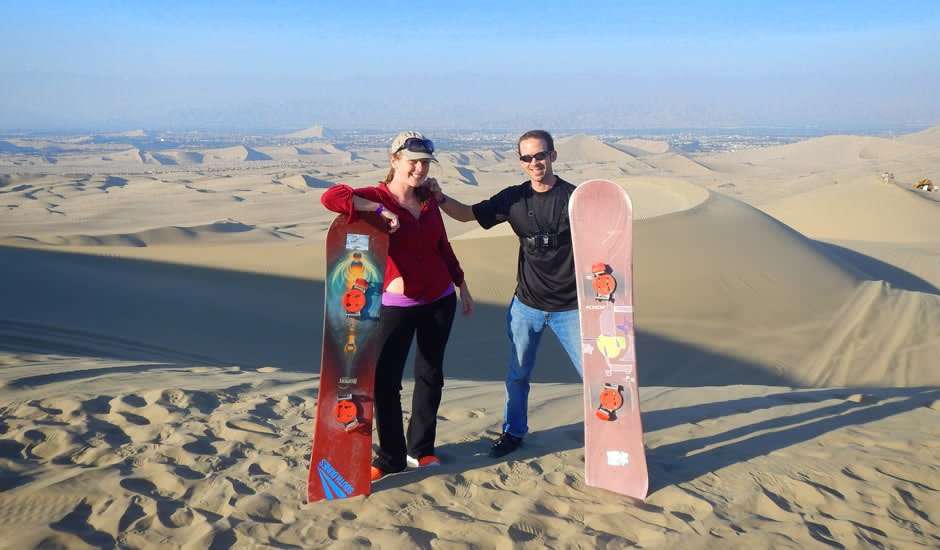 She states on her blog that travel has given her a better education than she believes she received from her traditional schooling, but she's not ready to advocate ditching higher learning in favor of life experience just yet.
"Formal education definitely still has a role in our current society, and I don't regret my five years of university by any means. I do believe that world experience is the ultimate educator, but I'm also very appreciative of the skills I learned throughout my higher education."
She goes on to say that there are particular pieces of knowledge she learned in school which she no longer uses, something many of us, regardless of field, can likely attest to, but knows that "my courses were beneficial for teaching skills like research, writing, formulating an argument, commitment, working to deadlines, taking responsibility for my own schedule, etc."
Even if a formal degree from a university wasn't specifically a prerequisite to traveling the world, meeting the love of her life, and all of the adventures that have become of that, she believes that our pasts dictate our present, and that we're a culmination of our previous experiences.
"The skills I now posses in social media and marketing were self taught. However I'm a very big believer in that everything in our past leads us to the timing and opportunities which present themselves in our future, so if I had chosen something other than university, perhaps I would now be on a different path."
"I do see formal education as something which is complimentary to real world experience."
What exactly, then, does she do these days? What is the actual role of a travel blogger?
"I work primarily for myself, creating sponsored content to publish on our blog. I do a little bit of freelance work," in which she writes for other websites or companies, "when I'm approached, but the last couple of years have seen a steady flow of requests for content based advertising that this keeps me extremely busy."
As formal education may not always lead to the exact career path you envisioned when entering school, neither has the path to her current career as a traveler necessarily been so clear from the beginning.
"When I began blogging one of my goals was to break into freelancing for major news outlets and big magazines." Makes sense, get the big guys to pay you for the workaday life, just doing it while on the move.
"But then I realized I had my own platform which was highly profitable, and the freedom and flexibility of writing for yourself doesn't even compare. I have ultimate control over what I write, when I write, and which assignments I take. With freelancing, or in a traditional journalism career, you have someone above you who calls the shots on whether you get published, when you get paid… Being my own boss means I answer to myself."
While that may sound daunting to a newcomer to the field, it also provides a glimmer of hope. It means you're responsible for your own destiny. When we have our lives in our own hands, life can be a little scary, and the responsibility doesn't necessarily end on Friday at 5pm… However, it's an amazing thing to have your life in your own hands, for boon or bust.
If the couple's bucketlist seems overflowing, even more impressive is their ability to empty it. When they think back on where they've enjoyed the most, Iceland and the Faroe Islands simmer to the top of a pot no doubt full of stone soup.
"We're drawn to off the beaten path destinations with minimal tourism, a big focus on nature, wildlife and outdoor adventure, and anywhere which can offer a unique and authentic cultural experience." Iceland quickly takes center stage in the conversation.
"It is one of the last untouched destinations left on earth. It's exotic, so naturally beautiful, and largely untouched by tourism which we absolutely love. The scenery takes your breath away. Waterfalls, glaciers, dramatic fjords, there is inspiring scenery at every turn. Majestic glaciers grind their way through cracked lava fields, gushing geysers explode with a powerful force, glittering ice caps pierce the sky, and vibrant green fjords rise from the mist of geothermal lagoons."
Aside from their love of nature, they clearly have a deep appreciation of the cultures they meander through as well.
"It's no doubt that tourism brings many economic, socio-cultural, and environmental benefits, however it is important for us as travelers to be aware of how our presence effects the local communities and environments we come into contact with." She has no desire to see the places she wants to visit altered, changed irrevocably even, by her impact, or any of ours.
"We are very big advocates for responsible tourism, which is all about leaving a positive impact on the environment and local communities of the destinations we choose to visit. Few travelers go out of their way to act irresponsibly overseas, but sometimes we just need a few reminders to keep us on the right path."
Even when a local community's views conflict directly with their personal beliefs, they remember that part of the reward of what they're doing is precisely these differences in how cultures perceive the world.
"It's important that we are polite and treat each culture's customs and traditions with respect. We're a guest in their country–when they visit Australia, we expect them to respect our customs and culture regardless of whether they agree with our ways, so other cultures deserve that same respect."
She mentions a quote she believes sums it up nicely.
When you travel, remember that a foreign country is not designed to make you comfortable. It is designed to make its own people comfortable.
Clifton Fadiman
Perhaps this open-mindedness is why their dreams continue to grow more quickly than their feet can shuffle them to the next destination.
"The bucketlist is constantly growing!! That said, Antarctica is on the top of our list … watch our social media channels and blog for a big announcement which might involve Chimu Adventures coming soon."
Indeed, the couple is headed to the frigid continent truly "down under" come February of 2017.
Where to after that?
"There's a burnout point with everything in life, and travel is no different. Full time travel is an incredible thing, but after a couple of years it gets exhausting, and you start to fantasize about stability."
Those fantasies have lead them to call Australia their personal basecamp. Not to say the adventures won't continue.
"That doesn't mean we've lost our passion for travel. Just changing our travel style. Now, instead of traveling every single day of the year, we're going to be taking trips every couple of months, and look forward to enjoying the anticipation of the planning stages, and the excitement of re-living a trip after we return. When you're traveling full-time, each experience morphs into the next, and there's never really a chance to stop and reflect."
Sometimes a change of pace is as exhilarating as the constant change of location, particularly when you've looped the world a few times already.
"We're really enjoying having a permanent base from which we can travel from and to…there's nothing like returning home to a familiar pillow and being able to recoup after an exciting trip."
As to how all of these years of meandering about the world have changed her?
"Saying you've 'found yourself through travel' has become very cliche, but I do believe it's true. I say it more so in that my experiences over the last ten years have shaped me into the person I am today, and I have seen my personality evolve and change over time with each new experience I've been exposed to.
"Should I have stayed put, I would probably be living life in a bubble. Travel offers the opportunity to really open your eyes. You have the chance to meet different people who live completely different lives. You realize that there's no such thing as 'right or wrong' and that a lot of the time opinions are based on cultural perception.
"Traveling humbles you, makes you curious about the world, and makes you question everything you were taught. It teaches you that true happiness isn't about possessions, that you genuinely can be anything and anyone you want to be."
"Reality," she finishes, "is negotiable."
What's next for Megan and Mike?
You can continue to follow the couple's world travels via Mapping Megan, or for a true change of pace, look to Mike's newest endeavor, Waking Up Wild, a blog based on wildlife travel experiences in the natural world.