RV Sharing How to earn
$10 - $30k / year
renting your RV.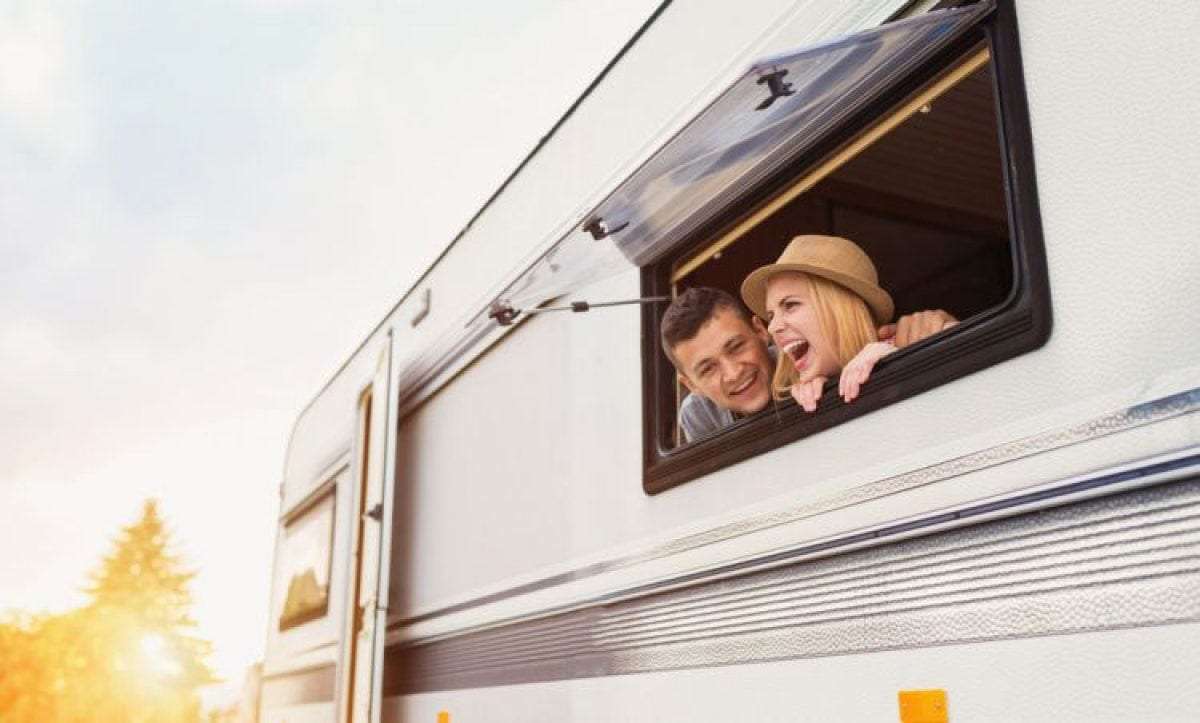 The simple answer is, yes. Now let's find out how.
The sharing economy has been booming for some time now with companies like Airbnb, VRBO, Uber and Lyft being used in big and small communities around the world. Whether you're wanting to rent out your car or your home, work with other nomadic workers in a co-working space or sell used items on Craigslist, there's a plethora of ways to repurpose the old and share the goods we have with others to make money and help others save cash, too. RVshare has taken it upon themselves to open the sharing culture to RV owners.
RVshare claims to be the largest peer to peer RV rental marketplace that helps owners connect with renters and make a little income. Instead of having your RV sitting idle in your driveway, it can be making you money and helping to pay down the cost of your RV. RVshare creates a wonderful opportunity for RV owners to transform their RV from a liability in their driveway into a money making asset. Just as your spare bedroom can become a money maker on Airbnb, your RV can pad your monthly income through rentals in your area.
Your next question is likely, how much money can I make? Your actual income from renting your RV will range, depending on how much of the year you'll be able to rent your RV, the location where you'll be renting from and the type of RV you'll be renting. On average, RV owners who rent their RV on RVshare make more than $10,000 a year. There are a large number of owners who are making more than $30,000 a year.
Now that we've piqued your interest with how much money you can make in a year by renting your RV when you're not using it, let's talk about just how RVshare works. As with any other company that is part of the sharing economy, there are lots of concerns that RVshare has to address to create a loyal customer base. Let's start with the basics. Just like with Airbnb and VRBO, RVshare provides the marketplace or meeting place where renters and owners can find one another. Owners have an RV that's sitting idle not being used and renters want to take a driving trip in style and comfort. RVshare is the place where those two can meet and work out a deal.
Whether you're an owner or a renter, all you have to do to get started is create a free account on RVshare.com. If you're an owner, once your account is fully set up, you should begin receiving offers immediately. With RVshare, the owner has full control over who he rents to. If you choose to rent your RV, you can set your own parameters on who you rent to, what qualifications they must possess and how much you rent your RV for. Once you find a renter that you're comfortable with, you can start the rental process.
Not only does RVshare make the sharing process simple and efficient, it provides safety precautions to protect owners and renters who use the site. Your RV is a major asset and something that you want to protect. RVshare provides guarantees, including damage insurance and 24/7 roadside assistance to make sure that owners are protected. RVshare says on their website, "We find that because people are renting from a private owner instead of a big company they are very respectful and they tend to treat the RV just like it was their own." If you sign up for renters insurance from RVshare, damage to your RV can be covered up to $1 million or come out of the renters security deposit. Renters are also protected by 24/7 roadside assistance which will come to help a stranded driver change a tire or get a tow to where damage can be fixed.
You're probably wondering where the catch is or what this wonderful service will cost you. RVshare only makes money when you make money; the marketplace is completely free. RVshare takes only a small portion of your rental cost, which can be as low as 15%. This small cost goes to keeping the website running and free to all users. You set your prices meaning you're in complete control of how much money you make when renting your RV with RVshare.
"Once I bought the RV, I realized how much time it spent in storage," says Jose, a RVshare user who rents out his rig. "I did a search online and found RVshare. Initially I thought let's post and see what happens. Then the requests started coming in and they have not stopped. I posted a few days prior to Labor Day weekend and every month I have had at least one booking." Jose claims to have made over $10,000 since Labor Day weekend.
RVshare is the largest RV rental marketplace out there to help RV owners make some extra money and keep their RV from just cluttering up their driveway. There's very little risk for owners with all of the protections offered by the company. You, as the owner, get to decide who you rent to and when. And of course, the site is free to use.
What are you waiting for?