Tiny House, Tiny Footprint Falling in Love in a Camper
Two years ago, Kathleen Morton was sitting in her apartment in Colorado, swiping away at the online dating app known as Tinder. That's when she saw Greg Laudenslager's profile and decided to say hello.
Or maybe it was the other way around.
"I'm not sure who initiated the first date," Greg says from their home, a 1969 Terry camper trailer.
Either way, it only took them a couple of days to organize that date. It apparently went smooth, and even though Greg pulled the "three days before you call back" maneuver, Kathleen agreed to another date and things just kept going from there.
"I started coming over to Kathleen's old apartment in the city and just slowly without her realizing it, I started moving my stuff in there, little by little, until BAM! I was living in her apartment."
"I knew exactly what you were doing," a not-so naive Kathleen responds.
So far so good. A young couple meeting online, not so strange in this day and age. They hit it off, move in together. What's a little different about Greg and Kathleen's story is what they decided to do next.
"Our lease was coming to end," Greg explains, "so we had to explore our next living options." He's very matter of fact. "It was then that I told her we should move into a van."
Kathleen smiles, "Greg had lived in a van in New Zealand for a few months several years back and saw how easy it was to live in a small space. I wasn't sure I could work a full time job and live that small so a camper was a compromise." And so, almost a year into their relationship, they moved into a camper together.
They wouldn't have to do it alone though. Blaize would be there to help with the transition.
"Blaize was originally Greg's dog, but I'd say she's half mine now." Kathleen had never had a dog before, but has taken quite the shine to Greg's four-legged friend.
"Sometimes I come home and they're dancing together or spooning each other. It's quite bizarre." One can imagine Blaize's nose itching from the camper floor. Greg continues his thought, "I think Blaize secretly likes it."
After traveling around in their camper for awhile, Kathleen got turned on to The Outbound, a website where adventurers can post things to do–from kayaking trips to campsites and whatever falls in between–to inspire others to get out and do these things, too. It's like a cross between Wikipedia and a search engine for outdoor enthusiasts. She started writing on there, and then later applied to the Vanlife Diaries website to be there American contributor.
"They knew about our mission to share stories of people living small and liked that we connected with different types of tiny dwellers. They told me I got the position and I was thrilled! I feel like I am a huge part of what they're doing now and I love working with them."
When asked how they chose their particular camper, Kathleen responds. "I think maybe the trailer chose us."
They scoured Craigslist a bit, and it was the first one they went to look at. The only one.
"Once I walked in," she says, "I remember thinking, 'Wow! This thing sure is bigger than I imagined.' I mean, 140 square feet certainly doesn't sound big when you talk about it, but most people who step inside our home say it feels a whole lot bigger."
Regardless of how big it feels, Kathleen and Greg's home is still quite small. And such a life tends to lend one to want to spend a good portion of their time outdoors, to commune a bit with nature. Luckily, Greg has no problem with that whatsoever.
"When I was a kid," he recalls, "I was absolutely blown away by how easy it was to grow a garden, and I was even more amazed that we could harvest food in our backyard! The food we grew tasted better than what we bought in the grocery store, and it was fun watching it grow."
This began a love affair with all things sustainability which would stick with him throughout his life. Time went by, Greg grew up a bit, went off to college, but the idea seemed to just always be there with him. Even while pursuing a business degree, he found himself growing more and more curious about society's connection to food, to the ever-changing relationship we have with it.
"I became interested in sustainable agriculture and discovered permaculture as a solution to much of what is wrong with our food system. I quickly realized that my calling is to bring permaculture to the masses and that a Masters of Landscape Architecture was the tool I needed to make this happen. I can't singlehandedly save the world, but I can leave my mark–one design at a time!"
Greg's work lends itself nicely to working from home, even if that home is a travel trailer.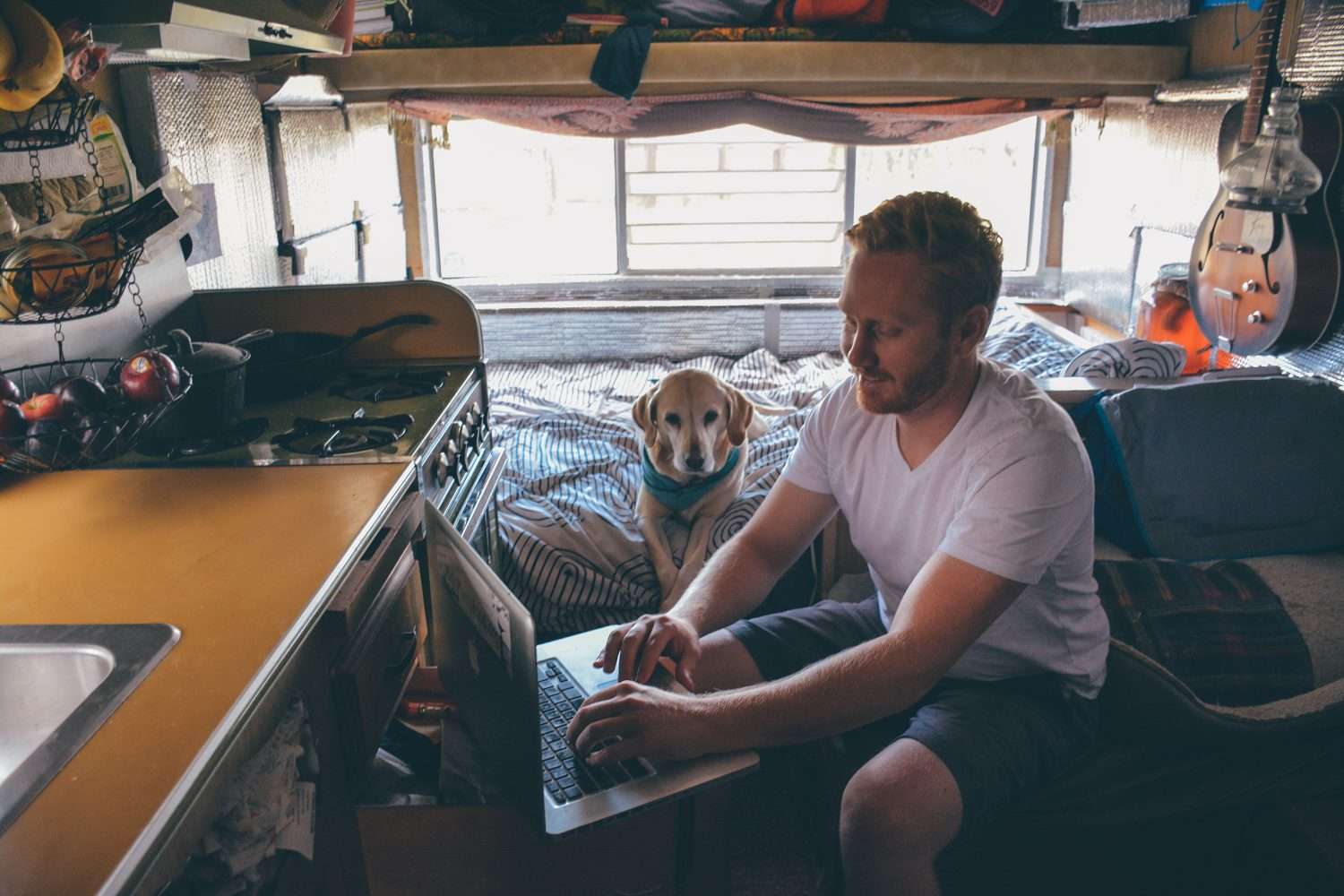 And traveling they did. So what sticks out after traveling around the country for a year?
"Someone asked us this question just the other day," Kathleen begins, "and we both kinda looked at each other to see if we could get inside each other's heads." And they could.
Kathleen goes on to reveal, "We both agreed that our summer two-week backpacking trip was incredible. We backpacked in the Grand Tetons, Glacier National Park and then kayaked with our backpacks in the San Juan Island. We lived out of our car and a tent for two weeks, only showering twice at campground showers."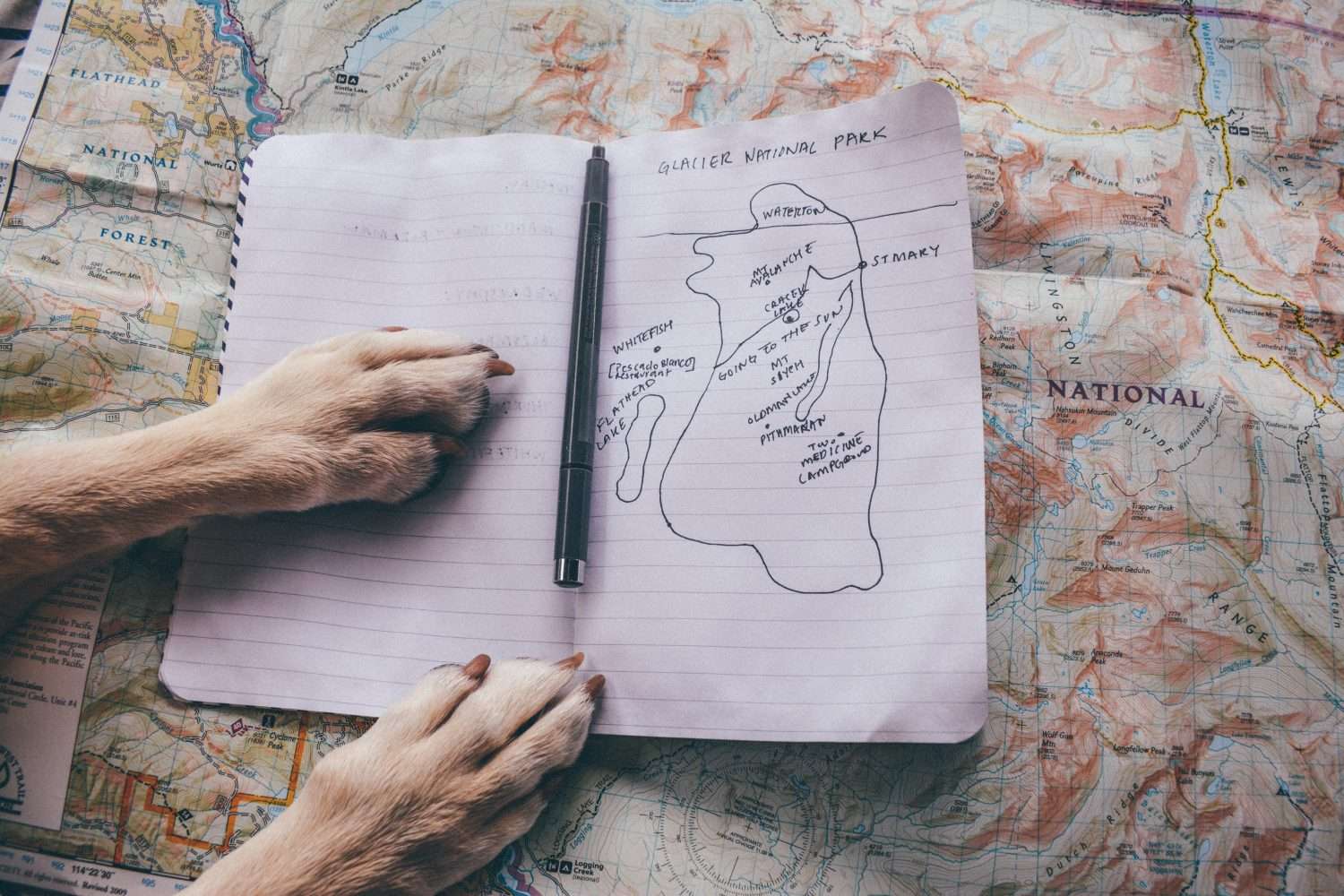 "Well," Greg continues the conversation, "I didn't think it was that bad, but when we were sleeping in a tent on Sucia Island, we woke up to a mouse party that we weren't invited to happening all around our tent."
"I was on early night watch," Kathleen chuckles, "and Greg was on the later shift. I swatted them from inside the tent while they raced around, using our tent as an alpine slide. It sounded like they were grinding their teeth near our heads as they celebrated. We didn't have any food in our tent, but I felt like they were going to chew through it anyway. Luckily, when we awoke, they were gone and there were no teeth marks to be found.
"The trauma still lives on though."
More generally though, Kathleen speaks to how they would figure out where they'd like to go next. "We like going to places others won't necessarily go to. Sometimes it's as easy as pulling over to the side of the road and then exploring down by a creek nearby. You'll be amazed at what you can find locally and near your own backyard."
"We really like to backpack so sometimes we do have to plan out our trips a little bit," Greg admits that not everything is spur of the moment. "We like to find national parks we haven't been to, grab a permit and then go from there. Often times we talk to the park ranger a bit to get a sense of some trails that may be amazing, but others don't know about."
During these adventures, Kathleen got the idea to share not only their own personal story, but stories of others doing something similar, too.
"I was in Salida, Colorado, with some girlfriends and I saw a beautiful VW van and I posted a photo on Instagram. The owner of the van saw it and messaged me. And that's when I got to thinking, 'There's a story behind every van, Airstream or camper you might see. I want to tell those stories.'"
That in turn has lead to real life friendships along the way.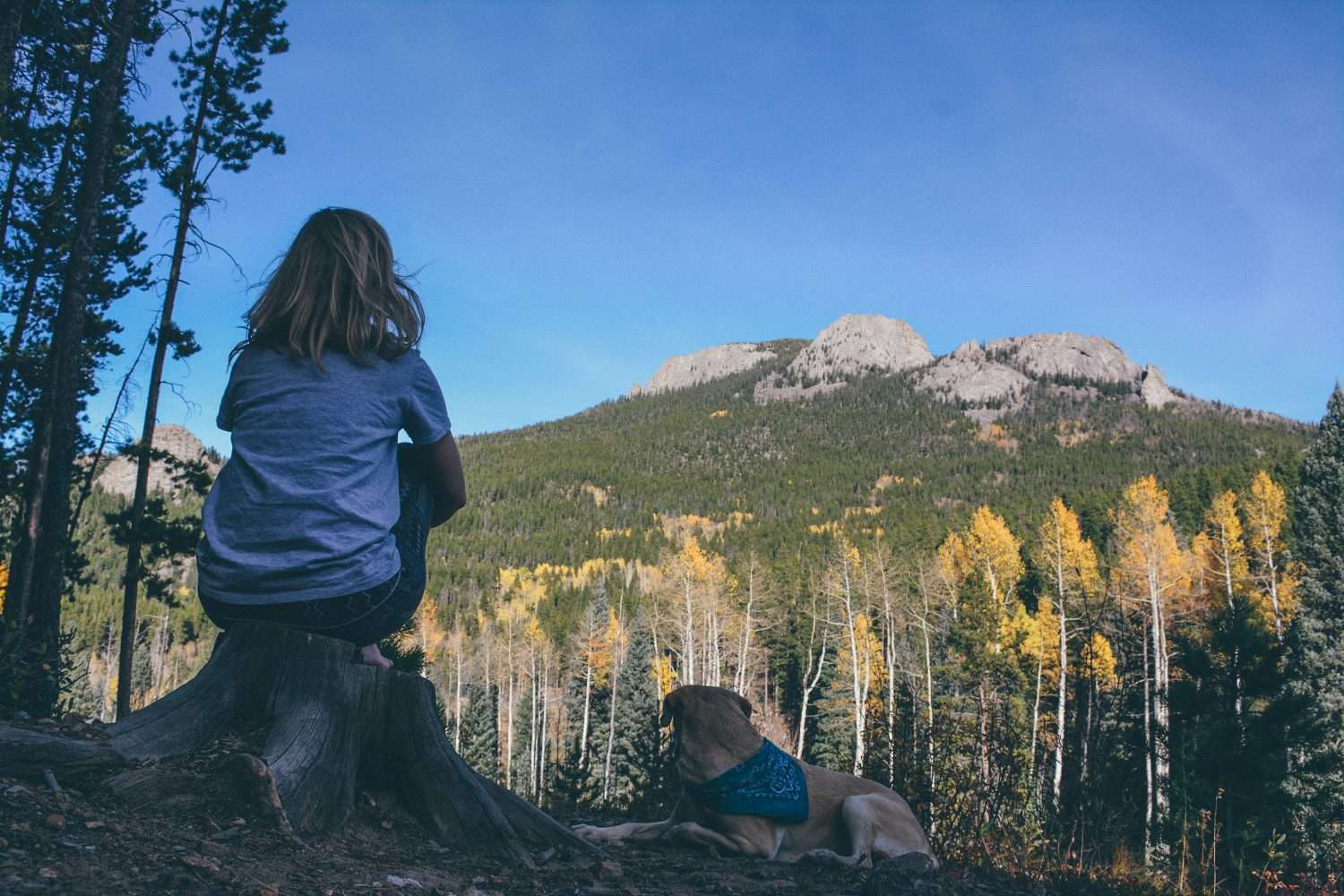 "There's such a great community out there," she tells, "I was really excited to meet Idle Theory Bus in person."
Idle Theory is a young couple living out of a 1970s VW Bus named Sunshine.
"When I saw they were coming through Colorado, I reached out to them. They drove their bus to our camper, got a tour and then we had a little dinner together off the side of a road nearby while we watched the sunset."
"Just a few days ago, we were messaging with Fresh off the Grid and heard they were coming to Colorado. We offered them a place to park and they stayed with us for a few days. They whipped up delicious meals for us and we shared our experiences and travels."
Greg and Kathleen traveled around in their camper for a year, but more recently have found a piece of land in Colorado to call their own, complete with a cabin.
"We're not any happier when we're living in the cabin versus the camper trailer," says Greg. "Sure, things might come easier in the cabin, but we find that the three of us gather together no matter what room we're in or how much space we have. We're just used to being close together."
"We wanted a garden and chickens," admits Kathleen. "We wanted to host travelers and share our passions. We are fixing up the cabin currently, but are finding we miss our camper. So we plan to live in our camper part time and the cabin the other part of the time. We haven't abandoned tiny living; we've just found a parking spot that we want to stay in more often than not."
They hope to also AirBnB the cabin out, make some extra money to help pay off the other improvements they have in mind for the land, and maybe figure out how to do some more traveling while also working from the road.
"I am looking for more freelance projects that would allow me to expand my writing and photography talents. I hope someday we are able to make a living on the road. I am currently working on a book project and will be launching a Kickstarter soon. Give us a follow and stay tuned!"
Greg is also working on launching a design firm that combines his love of sustainable agriculture and architecture. "Kathleen and I hope to inspire people to live simply," he says, "and the goal for our design firm is to use our skills to help people incorporate sustainable practices into their lives in a way that fits into the norms of society."