4/20 Easter Greetings from Capitol Reef Country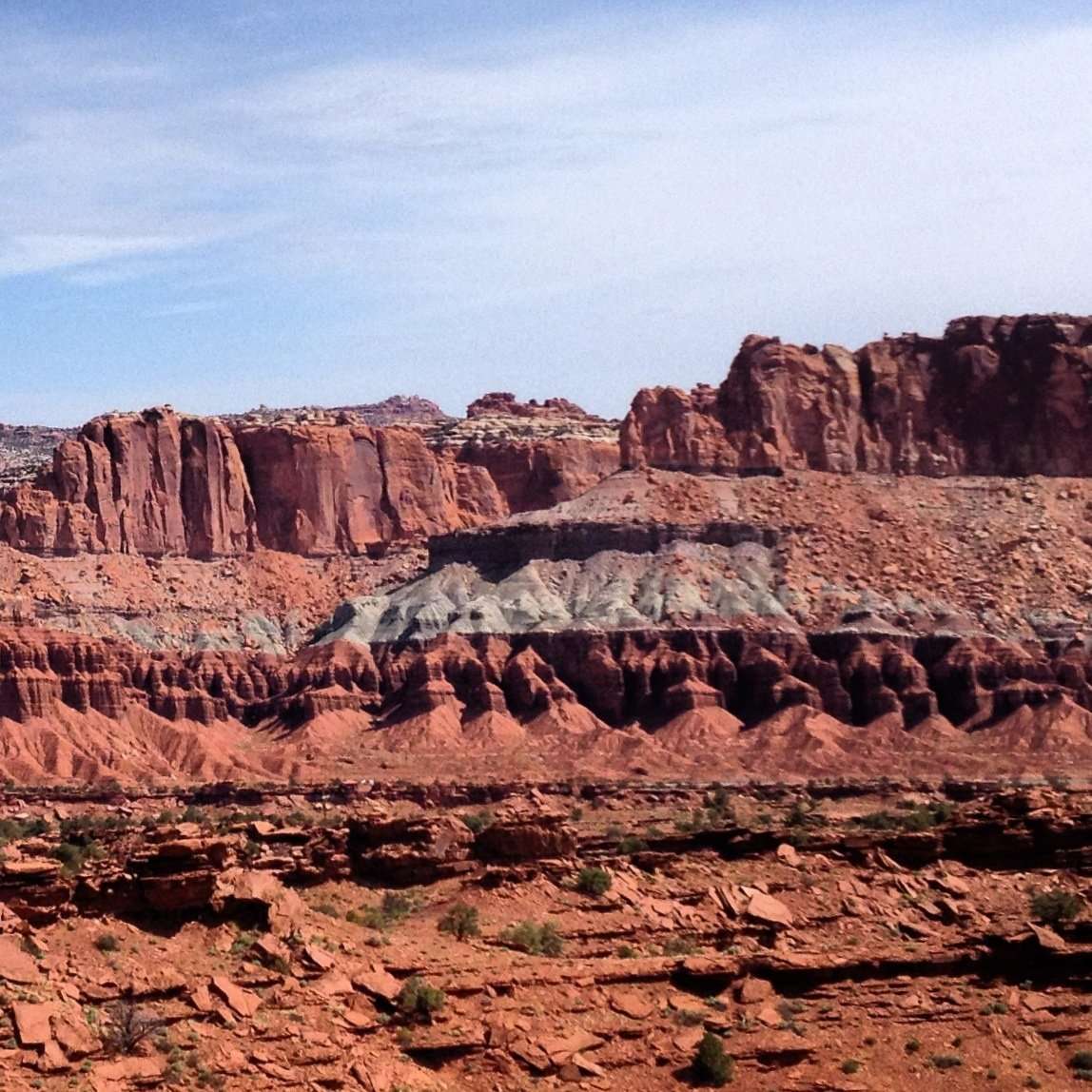 Men load up the bed of their pickup trucks with coolers full of sandwiches and Coors Light. Local kids float down a ditch full enough of brown water, alongside the slow highway that creeps through town. There's not a stop light, and only one liquor store, in a hundred miles.
The big red rock cliffs of Utah clamor about silently gossiping over the largely unchanged landscape below them. "When will Old Man Henry get that Massey-Ferguson out of the gully?" and "Another fancy Mexican joint went up in town. Give it a month and they'll be headed back to LA."
The landscape is not as harsh as most deserts. Riparian green explodes along riverbanks, man made and otherwise. Grocery stores are absent, in their stead the "general store" which by today's standards in Southern Utah seem to mean cans of pork n' beans, flashlights, a few souvenir shirts and some post cards. Sun sets, an hour passes, and stars most of the world hasn't seen since before the Industrial Age come out to shine.
Tomorrow is Easter Sunday, April 20th, 2014. Capital Reef National Park is more or less empty, though family after family has filled up the campground we're calling home for this holiday. Tomorrow morning our children will hunt for eggs, rally over chocolate and learn the sheer bliss of a squirtgun battle.
Tonight, the fire just does what it will to compete with those stars, all of Utah in between the two.