Greetings from Hot Springs, Arkansas!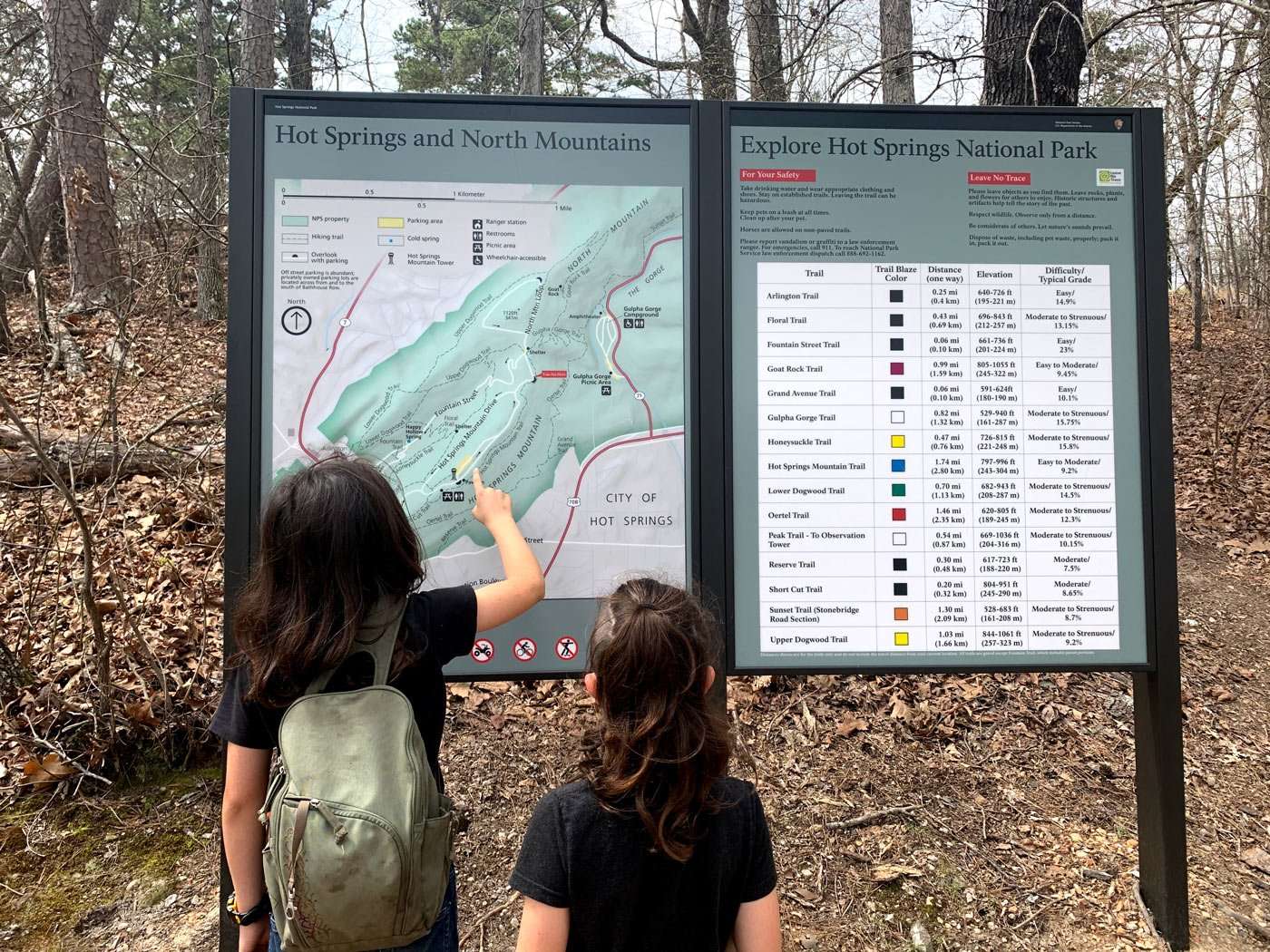 Town itself is a bit of a disappointment. A run down strip mall, long gone from its glory days with signs faded, crumbling and neon burned out maybe decades ago, it's nothing to write home about.
A Kroger grocery store smells of 1990s milk spoiled in the vinyl flooring's cracks and jars of olives that didn't sell fast enough at the newer, nicer one outside of town. Friendly kids gather at the skatepark, launching themselves into the air or just learning to ride their 7 plies of maple and polyurethane wheels. Surrounding neighborhoods are quiet, men mowing lawns and trimming hedges, a golf course with dried up, yellow grass trying to play the part.
Living in a van, especially during a pandemic, being able to pee and have a bit of privacy is key for our family. The national park campground is tight quarters and the state park in town is wide open spaces, leaving nothing in the way of privacy, so we opt for a cabin at the KOA.
I wish I could say that, during the course of our stay, Hot Springs grew on me.
But the national mark is, well, "meh," as the teenage girls say. Or as the said twenty years ago.
An inability to purchase alcohol on a Sunday reminds me that, in some parts of the country, the Bible is still law. Why drinking is so frowned upon in these parts of the nation is beyond me. Jesus was a big drinker. Dude apparently hated water from what I hear.
The national park is mediocre. A nice bunch of kids, teenagers and young twenty-somethings, welcome us to their town though, seeing our skateboards in tow, and I ponder over the hilarity that is the reality that the big money people in town have squandered it all into a horse racing track while the rest of the town goes to rust, but the local kids are still smiling and friendly.
Youth is a thing to learn from.
The "old town" section, next to the national park, not the strip mall Hot Springs but something more happening, bustling during Covid, probably bustling otherwise as well, makes me wish we'd have come before all of this surreality sunk in. Maybe we'll be back. Arkansas is easily our favorite state in the Deep South. Or maybe we won't, with so much more of the state to explore.
For now, though, it's largely a disappointment. I hope to prove myself wrong one day.