Summer Roadtrip Series: Midwest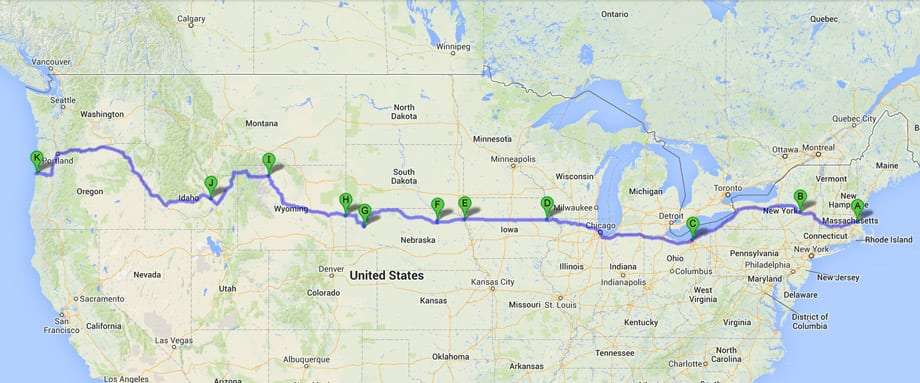 For the final installment of our Summer Roadtrip series, we'll take you on a couple of roadtrips.
First up is traveling US Route 20, America's longest road. The route begins in Boston and cuts through the northeast before leaving Chicago for amber waves of grain and then onto Yellowstone, the big mountains of Idaho, and into Oregon before finding its western terminus in Newport, Oregon.
While W. Anderson Lee takes us on that adventure, we've also got a shorter roadtrip through the midwest, this time from Michigan's Upper Peninsula, all along the shores of Lake Superior, and then into the Land of 10,000 Lakes, Minnesota.
Finally, we'll talk a little bit about hiking with kids for you traveling families.
Summer is over, and while that may mean colder temperatures for much of the nation, we full-time travelers know that you can follow the heat wherever it goes. Enjoy what's left of barbecues and overpopulated vacation destinations while you can, the leaves will be dropping, kids back in school, and the open road left only to those travelers who know endless summer.