Sweet Peas Hostel As Cheap as it Gets in Asheville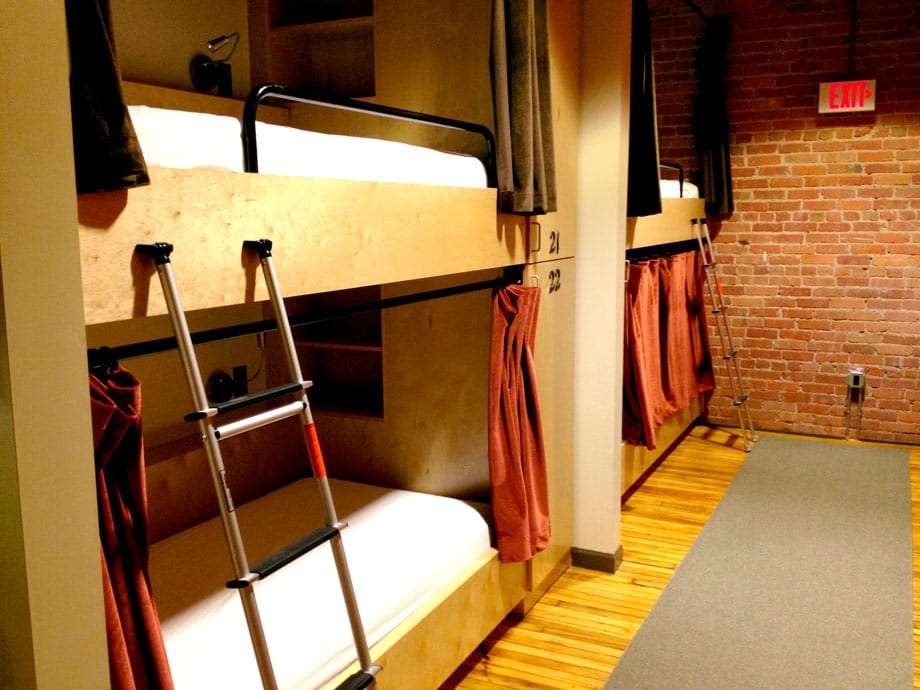 Nestled in an alley hidden away from the wild and weird of Asheville's downtown, Sweet Peas Hostel lives up to it's name in every way.
Sure, you can get the requisite bunks typical of a hostel, where you stay in a room with several other travelers, each of you claiming half of a bunk bed to yourselves, and you can even rent a private room for you and one other person, at a higher premium. But Sweet Peas is unique in that they have a third option, an in-between that they call pods. A pod is basically one half of a bunk bed, but it's about the size of a train car sleeper, bigger than your average hostel bunk, and has a wall plug, a couple of shelves, and a thick red curtain you call pull tight to shut yourself in.
The front door stands locked tight, impenetrable to anyone but those with a keycard, and once you slide that little piece of plastic and unlock yourself into the hostel, you wind down thin corridors to the main room, with a kitchen, a lounge area, all clean and sparsely decorated. Downstairs is the Lexington Avenue Brewery, where you can catch a local band or comedian over a beer. Back out the door again, the alley that plays front yard to the hostel also caters to a cocktail lounge with an outside patio area where you could smoke and drink your night away within stumbling distance back to the hostel.
At $60 / night for a private room, it's easily the cheapest option in all of downtown, especially considering the pods only cost $35 / night and a regular bunk will only run you $28. Maybe a little expensive as hostel bunks go, but certainly cheaper than anything else you'll find in town or out.