Greetings from Durango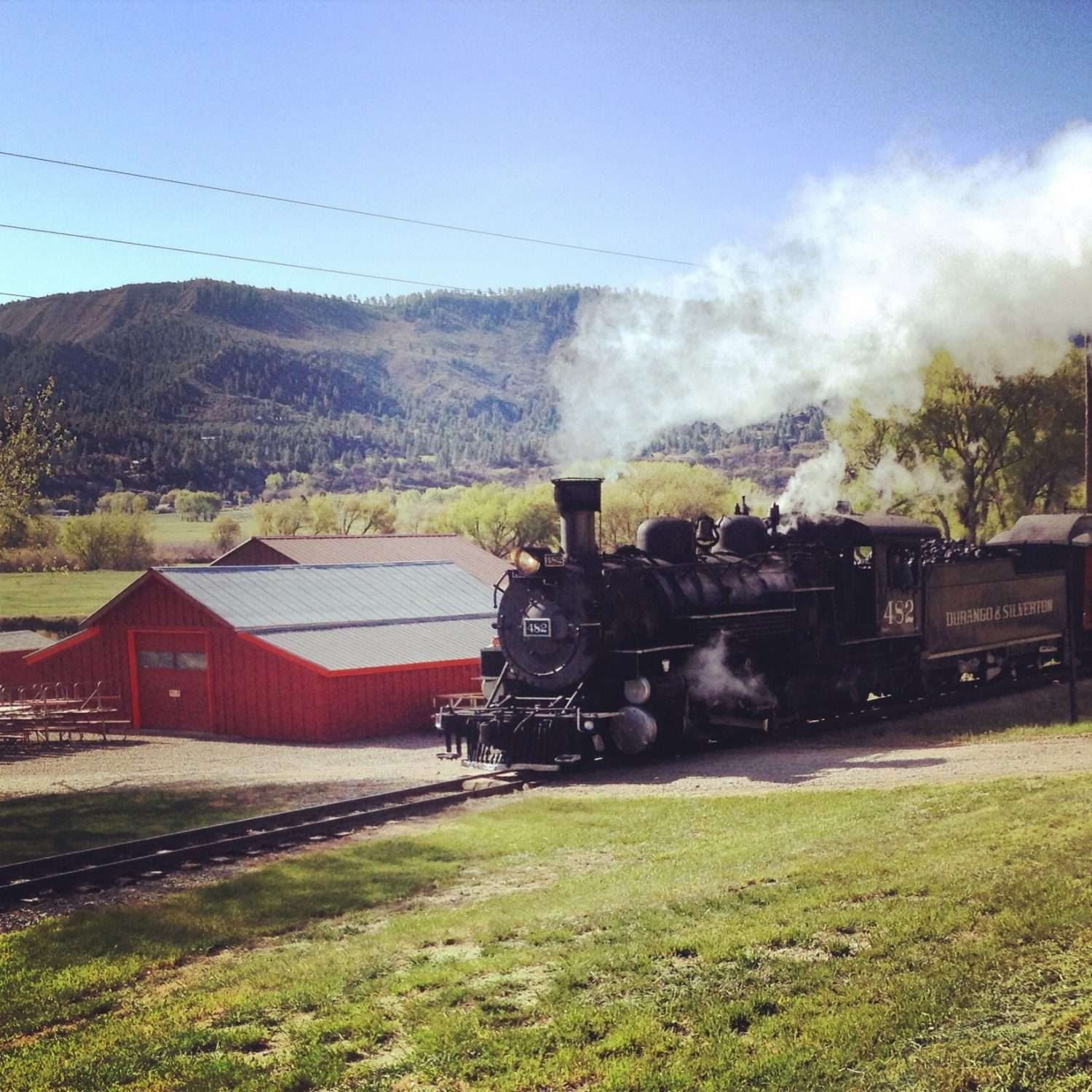 Construction workers toil away fixing potholes in the divided highway that bypasses old downtown Durango, Colorado. A few miles of strip greet newcomers, heavy traffic slows us all to a crawl as people zip in and out of Walmart and it's various counterparts. I'm a bit disappointed at first.
A few days later, I'm in love with Durango.
A man dressed as though he's auditioning for Sons of Anarchy straddles an ancient Indian motorcycle, his top hat unmoved by the Rocky Mountain winds that flow all around as he makes his way through this railroad town.
Main Avenue, hidden away from through traffic still waiting in lines long from construction, wears an old facade. Breweries and bars spill music and smokers into the streets, tourists significantly drain their coffers on local dining. Playgrounds and schoolyards and libraries are rampant with young, healthy children. As night falls, the bustling downtown grows almost silent, empty. Hippies discuss how "kind" the town is, how their corner of Colorado is the most prime of real estate. Marijuana, legal here, is smoked on back porches and around cigarette outposts.
Back at our campground, an old steam train passes through twice daily, vintage and harking back to the town's standard gauge history. It pulls itself and passengers through some of the most beautiful canyons and mountains this nation knows. A small red trolley provides a similar service, shuttling locals and tourists alike from one end of Durango to the other, for free.
There is a sense of the old west lingering, but cowboy boots and trusty steeds have long ago been exchanged for Grateful Dead ponchos and mountain bikes. People seem genuinely happy, and the surrounding mountains look down on them with a melting pot of Utah red rock and Rocky Mountain silver. Juniper scrubs meet taller pines. We've left the desert and are officially in the great mountains of the West.