Greetings from Moab, Utah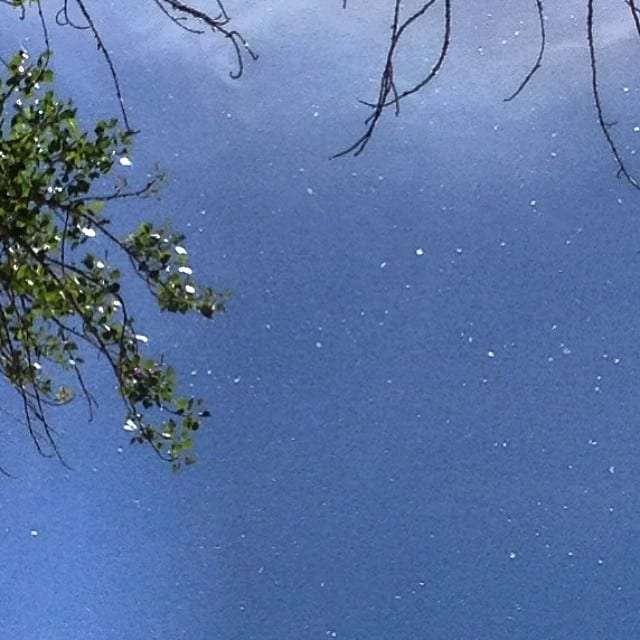 It was with disillusionment that we first met Moab, nearly two weeks ago. A town full of adventure seekers who'd come to town for a Jeep rally followed by a vintage car show had taken all of the good campgrounds in town, and though we'd been told time and again that boondocking was the only way to experience the area, we simply weren't setup for that.
At the time.
We fled back to Capitol Reef Country, and were happy for another week or so of solitude and the beauty that only a sheer lack of anything that could be considered "traffic". But though we'd had plenty of time in Arches National Park during our previous stay to Moab, we hadn't yet made it to Canyonlands. With the other four national parks in southern Utah under our belt, we just had to return.
As we pulled in today, everything was different. The streets were a bit quieter (though it's still a happening little hippy / outdoors town). And the campground we made reservations for was lined with cottonwood trees; which were shedding their cotton like snow in the summertime.
Tonight we'll ride our bicycles to see a band at one of what a cab driver called only two local bars (though we saw and attended others…). Tomorrow we'll wake up bright eyed and bushy tailed and head into Canyonlands. First impressions can be a bitch, and I'm utterly satisfied with our choice to return and give Moab a second run.