Saludos from Loreto!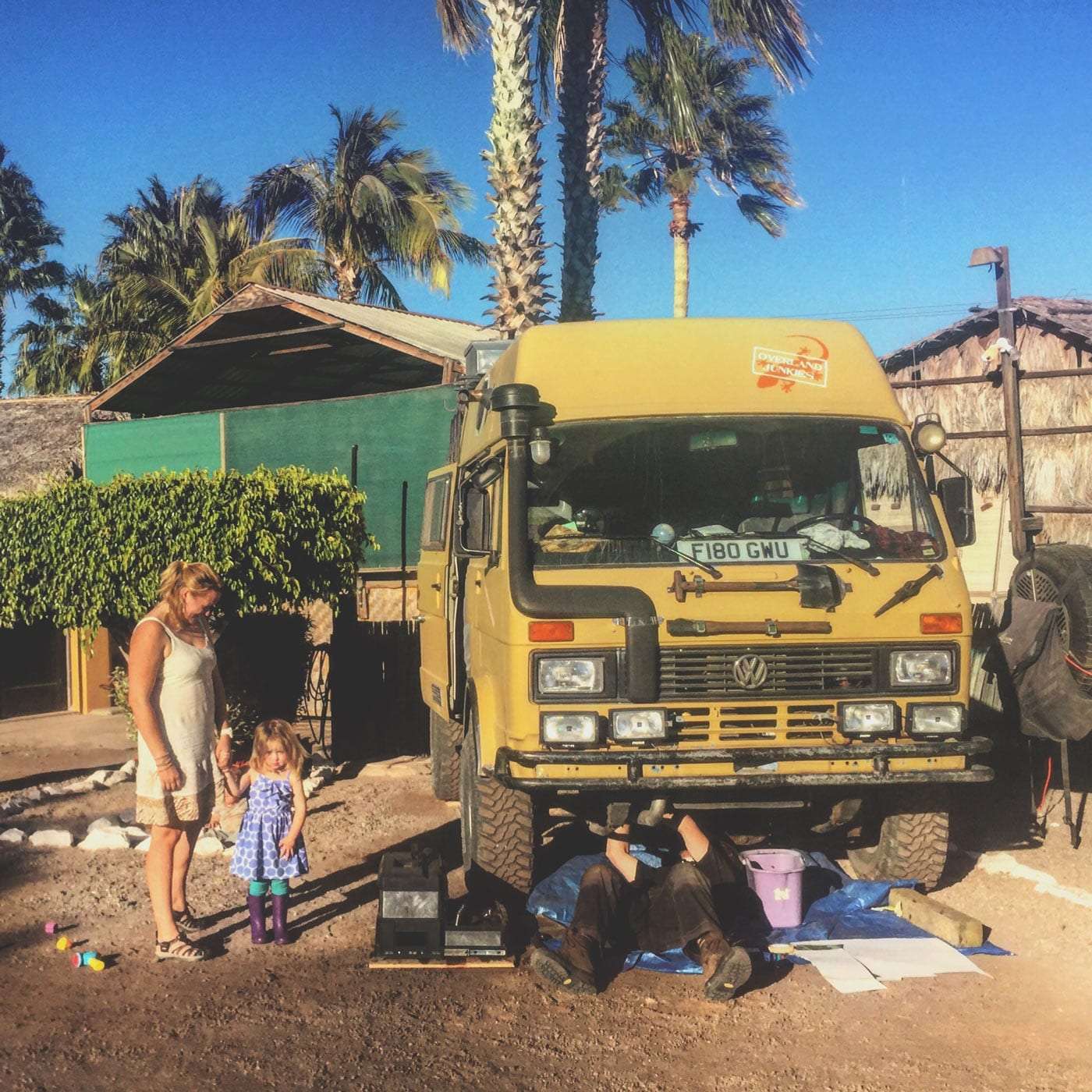 The best option for camping in the rather large town along the gulf would turn out to be an RV park.
Tight spaces, electric and hot showers meant exchanging solitude and beauty for convenience to town and modern luxuries. And we weren't the only ones with the idea.
Travelers converged over the few days we stayed, some snowbirds in large Class As, but mostly random young couples or young families in Sportsmobiles, Unimogs, vans and truck campers, some with LandCruisers bearing rooftop tents. At least eleven children played together in the Area General as the parents and other adults swapped stories of where have you come from, where will you go.
Many of us had run into one another in the previous weeks, and no doubt will again as we all continue our separate but overlapping journeys through Baja California.
It is an immensely satisfying feeling to be traveling in Mexico. To be learning the language, the cultural differences. Everything is a little slower. And our fellow travelers are largely, like us, uncertain of where we're going, when we'll get there. We are exploring, on our own separate but overlapping adventures. No one has a prize to win.
There is no endpoint, no winner, just a lot of getting around.