The Badlands Mars on Earth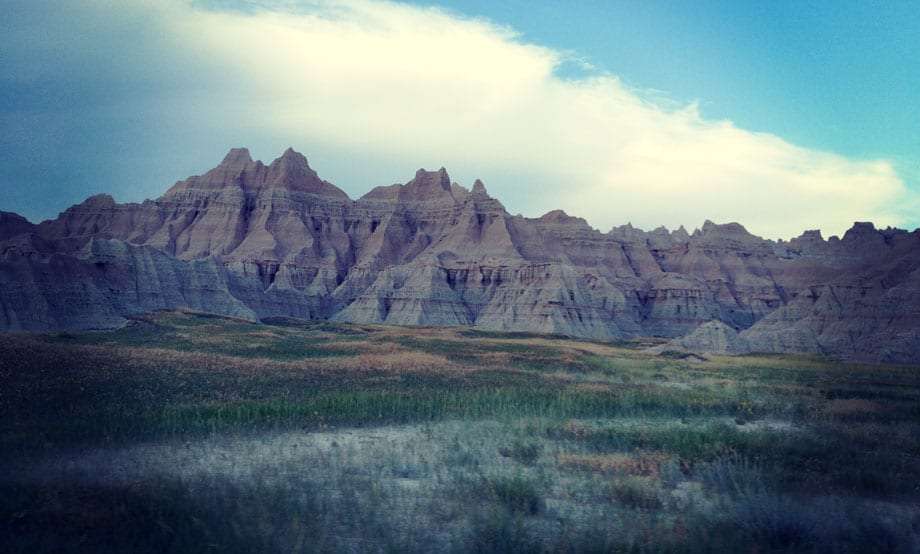 The signs for Wall Drug begin over 300 miles away as you cross into eastern South Dakota.
They continue, in greater frequency as you near the actual town of Wall. It is a tourist trap so thick, so poignant that it should be perhaps the primary definition of the term. It is easy to be disgusted by the monstrosity blemishing this grand corner of a state who's government is happy to play up the tourism but the history of which is full of pride and beauty. After a few days though, you realize that this is a major employer of many fine young people from all over the world, and if you don't want to buy a "My grandma went to South Dakota and all she got me was this Wall Drug T-shirt" then don't. Dip into one of the many bars and have a beverage, get to know a local. Or just stop in at the local Pennzoil and enjoy a fine crafted latte made for you by the same gentleman who will be changing your oil today.
In utter juxtaposition, just south of Wall and everything it stands for and which I am against, is the planet Mars. Or at least, that's how the Badlands feel when you're in them. I'll leave it to photos to tell that story.