Belize Border
Crossing & Tourist Card
Information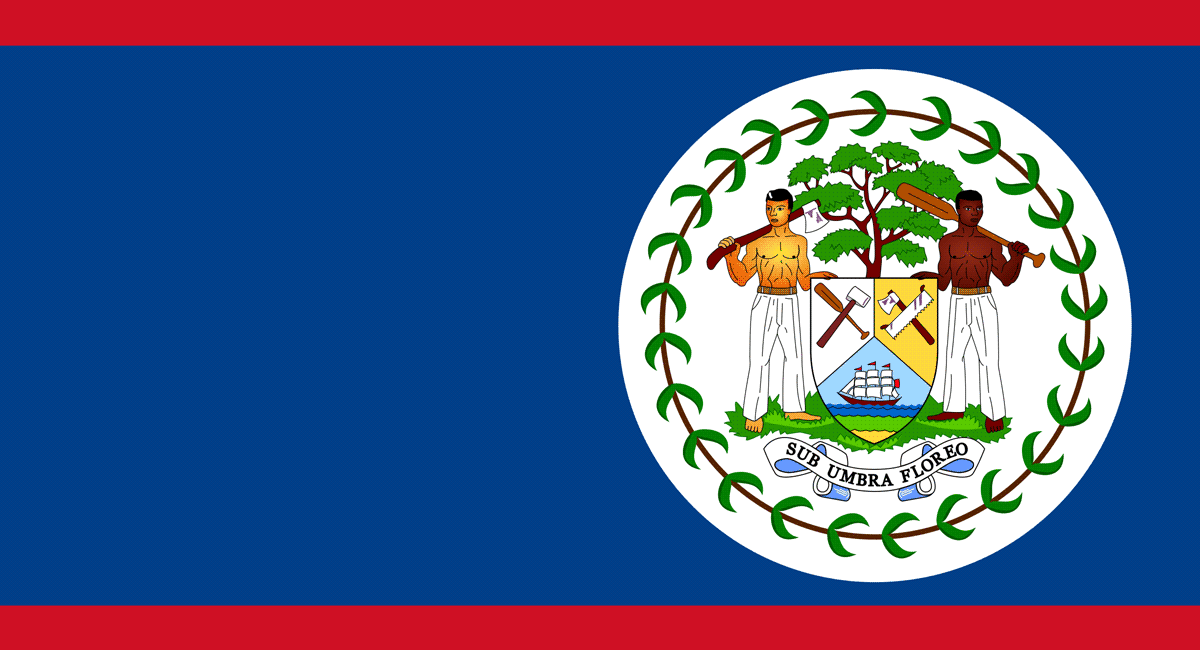 Crossing in and out of Belize is fairly simple.
Not as easy as Mexico, perhaps, where our crossing at Mexicali via the California / Baja California border was nothing more than an unmanned "stop" where we could have shot straight to Cabo without ever knowing we needed a tourist card.
Here are the basics of what you need to know about crossing the border near Chetumal MX and Guatemala, as well as renewing your Tourist Card in Belize without leaving the country.
Chetumal to Belize Border Crossing Requirements
When you leave Mexico, you need to do the following to properly "check out" of the country.
Stop at the custom's booth with your passports, tourist permits, and Temporary Vehicle Import Permit, if you've got a car.
You'll show the attendants in the booth your passport and tourist permit. They may ask you for the receipt showing you paid the fee which is required to get the tourist permit, which seems shady if you entered via the US border, because they make you pay the tax there and then. However, they don't make you pay the same tax to get this tourist permit when you enter from Belize. Why? No clue, but they don't.
If you're leaving Mexico for good, or your vehicle import permit is going to expire while you're out of the country, you'll also need to go into the main building (to the left, after you're done at this initial booth), and get your refund for the deposit on your vehicle permit. If you are returning, and the permit won't expire within the time period of you going and coming back, and you'll also be leaving Mexico before the permit would have expired, you don't have to do this. You can leave your sticker in tact and you're good to go upon re-entry. So, say you've got 90 days left on your permit, and you plan to go to Belize for 30 days, then return to Mexico, and then also leave Mexico within the 60 days following, you could just keep the temporary vehicle import permit, thereby not needing to pay the non-refundable $50 USD portion of the permit.
No matter what, even if you've got ample time left on your Mexican tourist card, you must relinquish it upon leaving Mexico.
You'll then be on your way, crossing a river, and you'll come to a roundabout.
Take the second exit on the roundabout and head for the small shack you see there, this is where you get fumigated, a requirement to enter Belize. I believe it's $5 or $10 BZD, and they accept US dollars and pesos here as well.
From there, head to customs (which would have been the first exit when you initially hit the roundabout). There's a $30 BZD fee to park here, and we were told the first time we came through to keep the receipt, as they'll want to see it if you cross into Guatemala. The second time they said this wasn't necessary. No one ever asked to see the receipt, including the border patrol guys, so it's not clear how official this fee is, whether you can refuse it, or what might happen if you did.
To get into Belize, you'll need:
Your passport.
Vehicle title (and some have said registration, but as our vehicle is from Texas, the only "registration" is our sticker on the windshield…no one ever asked to see this).
Valid driver's license.
Other websites reported that you need copies of these items as well, but no one asked us for copies that they could keep. Always better to be prepared, but just FYI.
There's no fee (other than for parking and the fumigation) to get into Belize. You pay when you leave, and it's $37.50 BZD per person over the age of 18. That's all you need when exiting, aside from your passport which will contain a stamp for your vehicle (if applicable to you) and your own personal stamp. Even though minors don't pay the exit fee, they still need to present their passports, though both times we left Belize we didn't need the kids to actually be physically present to show this.
The first time, actually, they required me to come in and then my wife as well (long story as to why we couldn't go in together, involving a busted starter and needing to keep the vehicle running, which eventually resulted in Mexico's border patrol helping us to push start the vehicle so we could catch it in gear and get to Chetumal), but the second time I just walked in with all five of our passports, paid the fee, got stamped out, and no one else had to be present.
Importing our car the first time took over an hour. They are in no rush at the border and it's no advisable to try and hurry the process along. If you thought Mexico's pace was slow…
We were admitted without a hitch the first time. When we left Belize, back to Mexico, I asked how long we had to wait until we could re-enter the country, "You can come back whenever, today if you'd like," the border agent told me.
However, months later when we re-entered Belize, the woman working the counter told me, "This permit is for a bonafied tourist," then looked at me, "which you are not."
She implied that because we were traveling longterm through Central America that we weren't tourists, and warned me that we would likely not be permitted back into the country, though she was going to let us in since she, apparently, liked my family. I think she was just giving us a hard time, but that's what happened.
You get 30 days to be in Belize with no additional fees, including paying nothing for your vehicle, and with the exception of the exit fee.
After you cross the border, you can purchase insurance for a few days or the entire 30 day stay, but insurance is required at all times in Belize. It's relatively cheap, though I can't recall the specific amounts of our two week or initial 30 day insurance plans. When I needed to renew for the second 30 day period, it was $24 BZD and I was able to do that near Placencia, Belize, as there are multiple insurance companies and locations throughout the country.
Renewing Your Tourist Card in Belize
There are two ways to renew your tourist card. You can leave the country and come back in. This is cheaper, as it's only $37.50 BZD to do this. Alternatively, you can go to an immigration office anywhere you can find one in the country, and pay $100 BZD to renew.
Given what the woman told us about not being readmitted, we went to the immigration office in Belmopan. Hundreds of people were in line, so we drove to Dangriga, a smaller city on the coast, and had it all taken care of–tourist card and vehicle permit–within 30 minutes.
There was no additional fee for the vehicle to stay longer, though we had to pay the $100 BZD per adult. Crossing in and out of the country would be a far more cost effective strategy.
Transferring Belize to Pesos, Pesos to Belize, or Quetzals
At both the San Ignacio / Guatemala Border and the Chetumal / Corozal Border, you're likely to run into someone (on the "non-Belize" side) who is there looking to exchange your Belizian dollars to the new nation's currency. We found this a particularly good deal in Chetumal, as he was giving a better rate than the official currency places. Just look up the rate first before committing.