Touring Belize for Vandwellers
& Overlanders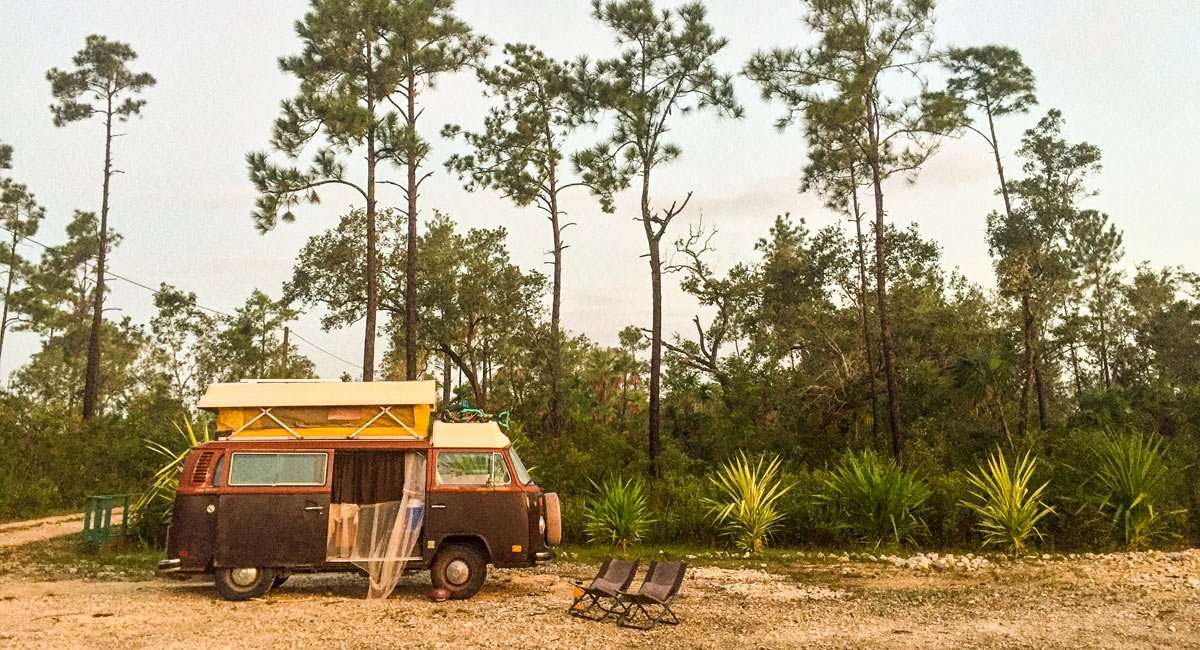 For those traversing Central America, coming from South America especially, Belize is likely your first stop in a country with a truly different culture.
That's not to say every country in Latin America doesn't have their own particular quirks and differences, but Belize is not the Spanish-speaking, tortilla-dominated food culture and affordable digs that most of the others tend to be.
From the Garifuna culture on the southern coast, to the island vibes of Caye Caulker and San Pedro, to the northern and western districts where Mestizos dominate, there's a variety to be had here that just isn't rivaled anywhere in the Americas. Let's take a tour of Belize, with our usual bent toward those who are doing so via their van, tent, RV or otherwise "overlanding" this small nation on the Caribbean.
What to Expect, in General
Cost of Living
Firstly, you'll need to buy a bigger wallet for Belize than the one you were using in Mexico or Guatemala. Not only is the Belizean dollar far more powerful than the peso or quetzal, everything is just downright more expensive. The BZD is at a constant 2 to 1 with the US dollar (even when it fluctuates slightly, that's how the locals treat it), and everything costs about the same as in the US. So, for a good mixed drink–like a Bloody Mary or Margarita–look to pay $10 – $15 BZD. Stick to the Pantyripper (coconut rum and pineapple juice) or rum and punch if you want to lower that to around $5 BZD. Run of the mill beers cost about $2 BZD, and that seems to stand whether you buy them in a grocery store or a bar. A single meal will run around $5 – $15 BZD, on average, though in the more popular tourist destinations you can pay as much as you'd like depending on the restaurant you choose.
If you smoke, cigarettes cost $5 – $7 BZD, and you won't find brands you're used to outside of Pallmalls. The relatively disgusting flavor of cheap tobacco (and serenity of the Caribbean seaside) might make Belize a great place to finally kick the ol' habit. On the other hand, you can buy a chunk of marijuana for next to nothing, and if you can walk two blocks without someone offering to sell it to you in the waterfront towns, well, you probably look like a cop. :)
It's also important that you convert whatever money you have (except US dollars, which are accepted nearly everywhere) to Belizean dollars as soon as you can…many towns in the country don't accept foreign currency and won't have a bank or ATM to exchange or withdrawal more cash.
Groceries
Grocery store prices tend to be about the equivalent of what you'd pay in the US, maybe a little on the cheaper side. They almost always are owned and operated by Asians, and are surprisingly abundant, sometimes two to a block, or right across the street from one another. The quality is not amazing–we found much better in Mexico–and they tend to be a bit dirty, with less typical items often being out of date or simply impossible to find. It's also a good idea to keep track of what you're buying, the pricing of everything, as receipts don't tend to be itemized and we've had as much as $10 BZD "mysteriously" tacked on at times.
Lodging & Campgrounds
Hotels and cabanas range as widely as anywhere north of Belize, you can find affordable cabanas on the beach for as little as $80 BZD per night to dingy motels off the beaten path for closer to $35 BZD to high end resorts for hundreds or even thousands per night. Hot water, clean towels and sheets tend to be the norm.
Finding a place to camp is typically no problem, as the iOverlander app will show, you can get traditional campgrounds with electric hookups, decent bathrooms, for $15 BZD or so per person per night. Kids tend to be free. Boondocking isn't exactly abundant, but it's not hard to come by either, particularly in more remote areas (isn't that usually the case, though?)
Language
While English is the official language of Belize, most of the locals speak multiple languages. In the north and western edges of the state, Spanish is spoken frequently, often as the first language by the Mestizo people who dominate these areas. Along the coast and on the islands, kriol (local spelling of creole) can be overheard as nearly all of the ethnicities in this region have some level of mastery of the language. Local Mayans have their own language as well, and the Mennonite population of Belize speaks a few varieties of German.
Still, just about everyone speaks English, so if that's you're native tongue, or just one you're comfortable with, you're in luck.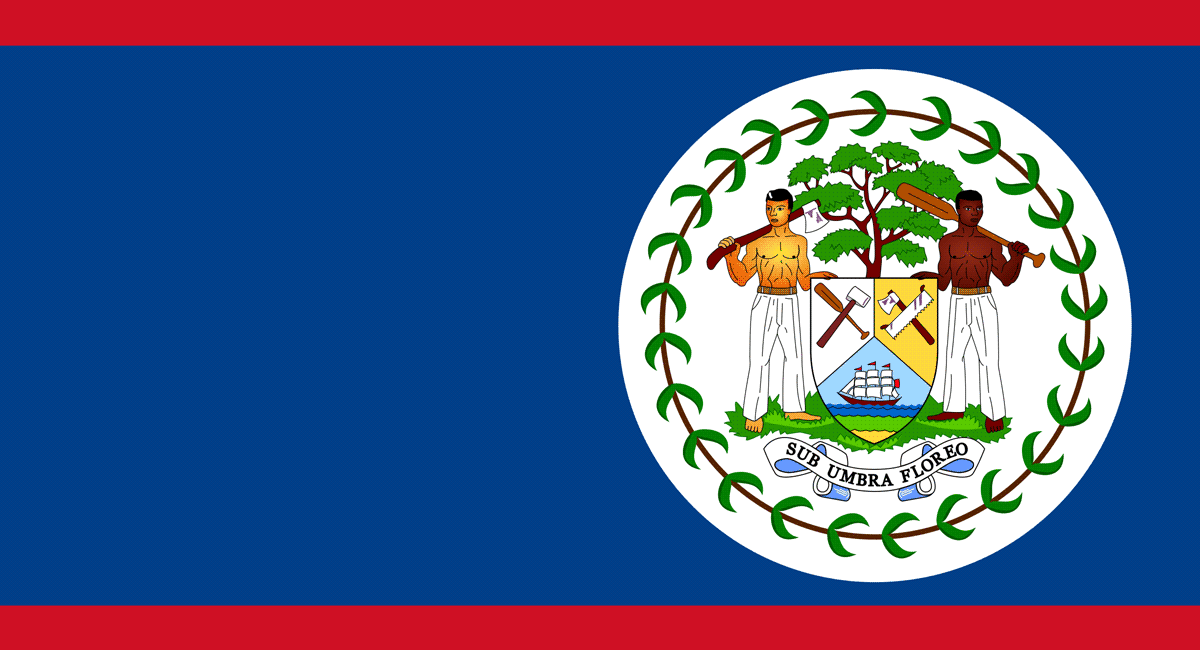 Information on what documents are required to enter and exit Belize, vehicle import information, and how to renew your 30 day tourist card from inside the country.
Exploring Belize for Vandwellers and Overlanders
We spent months combing the Belizean beaches, hopping boats to the islands, driving nearly every mile of every highway (there are only a few) and exploring the off the beaten path roads to places less frequented. Here's what we've learned, from north to south. The following opinions are ours alone, and if you disagree, feel free to let us and the rest of the world know in the comments!
Corozal Town
For our tastes, Corozal Town was more or less a drive-through. Small, but with a bustling little town center, it just didn't feel like a place we wanted to hang out for very long.
Along the coast, just after "Centro", is a small park you can pull over and enjoy the first views of the Caribbean. Aside from a brief stop there–where we were offered to buy Mayan masks and marijuana by a local man on a bicycle, both of which we politely declined–we kept on going.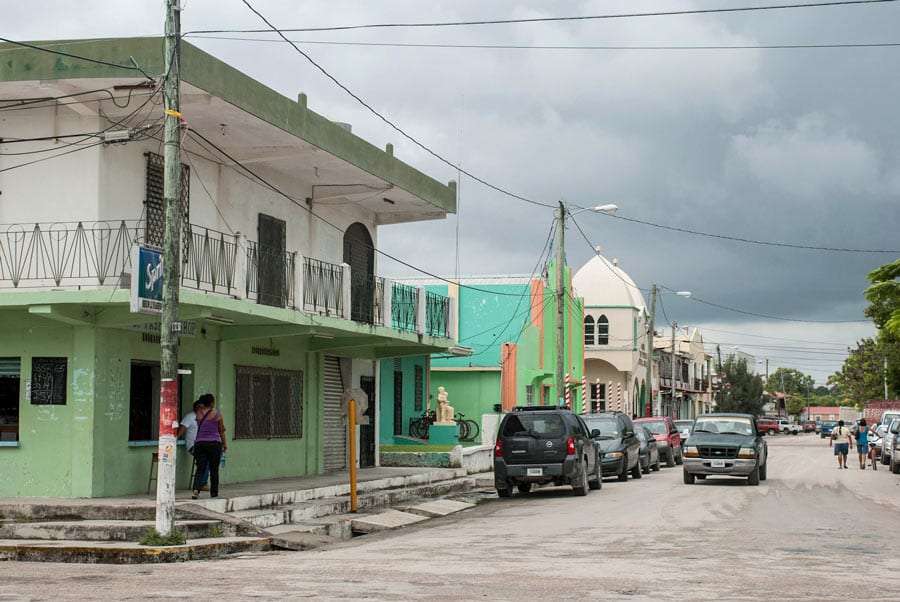 The shortest route to Sarteneja, headed east, is to take a long, bumpy dirt road involving two short ferry crossings (which are incredibly easy, but can take a long time depending on how many other cars want to cross and where the ferry is at relative to which direction you want to go).
Highlights along this road include a waterfront resort by the name of Tradewinds Restaurant, which was our first chance to experience the jerk chicken, rice and beans that would become a favorite of ours (after too many months of Mexican food, we were excited for a change of pace in local cuisine). Everyone working here speaks Spanish to themselves, but can easily converse in English, and even in the off season the place was full of visiting Mexicanos, Europeans and ex-pats from the US and Canada.
While there's no camping at the resort, a few empty beaches are yours to call home, for next to nothing or nothing proper, from Tradewinds to Sarteneja.
Sarteneja
Mixed reviews abound in our little VW Bus home-on-the-road as to the splendor of Sarteneja. Some of us found it a bit shady in corners, while others absolutely loved the smiling faces and waves we received from nearly every local who saw us pulling into town.
We made the mistake of pulling into town with nothing but a debit card and pesos. Few places in town accept debit / credit cards, and the only bank in town is more of a credit union, where you can't withdrawal money unless you're a member of the bank.
The big grocery store in the middle of town, on the same road you drove in on, accepts credit cards, as does one restaurant near the water. Ask around, you'll figure it out.
For a place to camp, Backpacker's Paradise–just outside of town and to the left at the first fork in the road as you head out the way you came in–also takes credit (she was even kind enough to advance us some cash by charging our card a bit more), and is a relatively affordable little spot to call home. Mango trees drop their fruit (which is yours for the taking, if you'd like, but don't let them hit you on the head or solar panels on the way down!) while horses roam the property. A screened in area with a fridge and kitchen offer some respite from any insects that might be in season, and moderate WiFi is available at the office / owner's home.
You can also catch the Thunderbolt from here (or back in Corozal Town if you'd prefer), a ferry that will take you the two or so hour commute to San Pedro on Ambergris Caye, where you can catch another ferry to Caye Caulker, San Pedro's slightly more subdued sister to the south. This ferry will accept US dollars and even pesos, so if you're really stuck for cash because you forgot to exchange currency, you can use what you have here and both cayes have banks and ATMs.
Backpacker's Paradise offers storage for your vehicle if you want to make the trek to the cayes from here.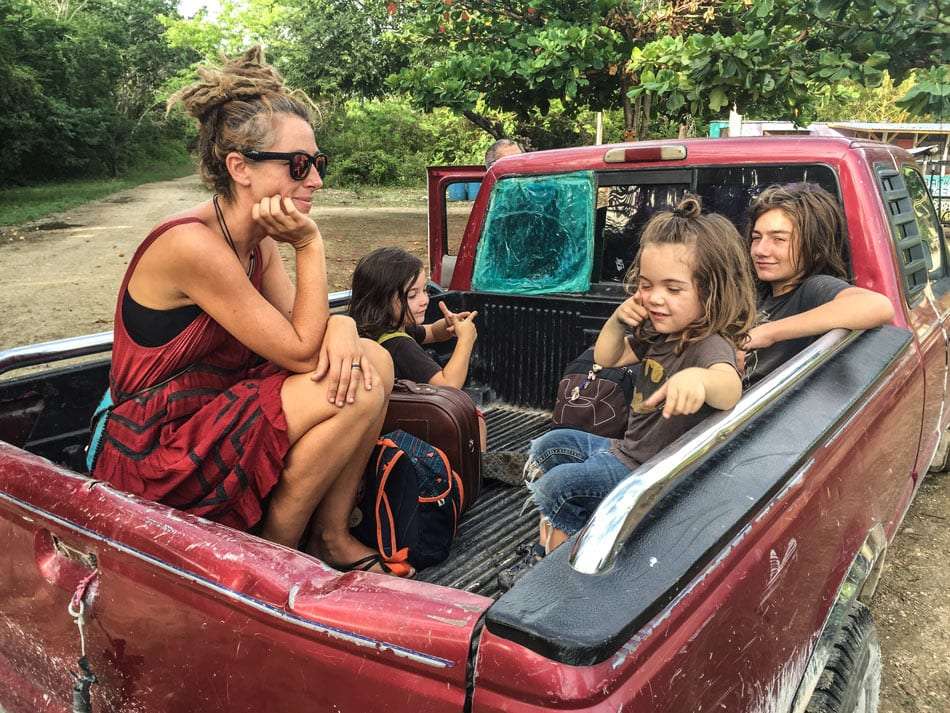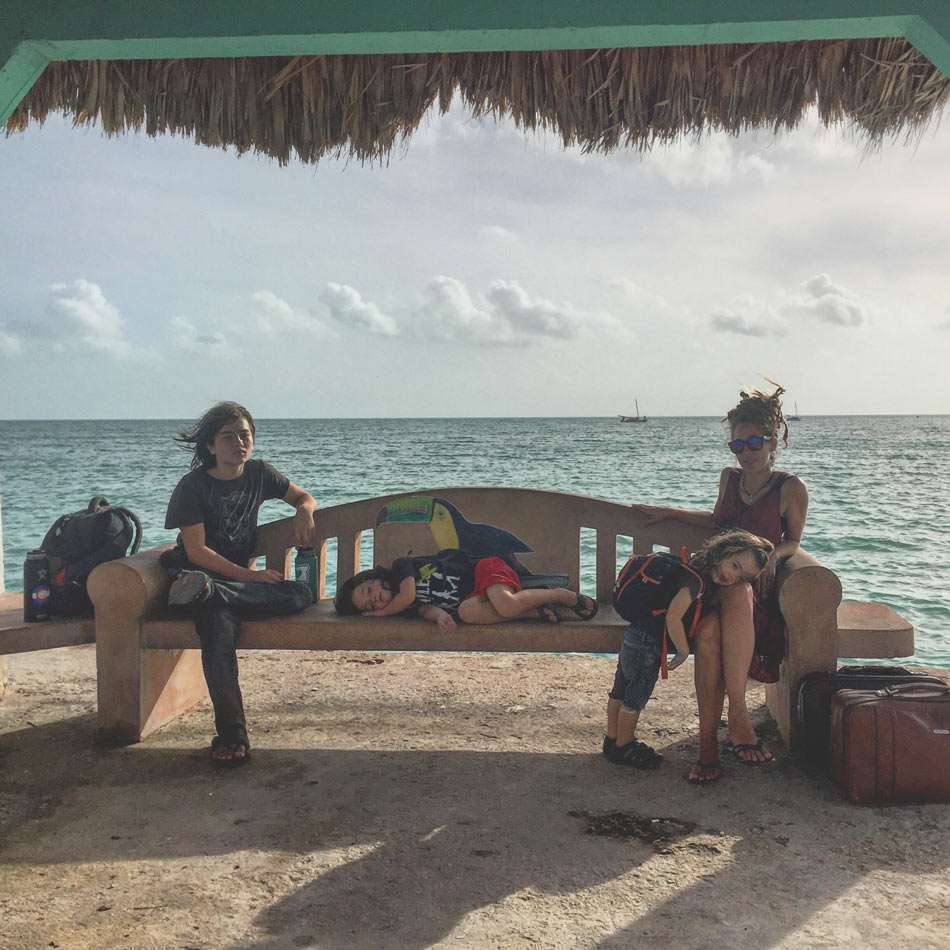 San Pedro & Caye Caulker
As they're islands with few cars (and loads of golf carts), you won't be ferrying your van or camper out to the cayes, but they're definitely worth the trek. The cost for the Thunderbolt ferry / water taxi from Sarteneja to San Pedro is $50 BZD, and though the website says Sarteneja is not technically a regular stop, locals told us it always does. Probably best to double check by contacting the Thunderbolt service directly.
San Pedro itself is the pricier of the two, with hotels running around $260 BZD, AirBNBs from about $120 BZD for a private room to $250 for an entire place (and up from there), and hostels from $30 BZD.
Two restaurants we really enjoyed were the pricey but serene Blue Water Grill, on the water a few blocks south of the Ocean Ferry Belize (this is not the pier you arrived on from Sarteneja, but the opposite side of the caye), and Estel's for more ocean views, great breakfast and Bloody Marys, in a considerably more bustling, music-laden setting.
Note that when you first set foot back on dry land in San Pedro from Sarteneja–a rather long, bumpy road where at one point we were fairly certain we were being overtaken by pirates, but later realized it was more than likely just an off the record transaction of some sort–you'll arrive on the western side of the island. If you're looking to grab the ferry to Caye Caulker, you need to do so from one of two places on the eastern side (it's only a two or three block walk). Shop around between the two, as one is significantly more expensive than the other. Both have regular departures, every hour or two through 5pm.
When the considerably more comfortable, larger water taxi drops you off in Caye Caulker, you'll have instant access to a plethora of locals offering you everything from carrying your bags to their golf cart transportation to helping you find a place to stay, selling you yet more marijuana, or offering you a "discount" on snorkeling, kayaking, etc.
If you just need a minute to regroup, check out Sports Bar, which makes up for a lack of clever naming with good drinks and solid food, and is only a short walk north from both ferry services.
We found a full house's worth of air conditioning via AirBNB, a ten minute walk from town proper, for $200 BZD. Hostels on the island from $30 BZD for dorms to $70 and up for private rooms. Hotel rooms look to run about $140 BZD.
Transportation is easily done by foot as the island is not very big at all, though bicycle rentals seem to be all the rage. Golf cart taxis abound. Deals can be made.
The chill vibe and easy access to the beach made Caye Caulker our second favorite location in Belize, but swimming is difficult–the water is very shallow in most spots, except for a deeper area at the northern end of town, known as the Split. Snorkeling is popular, but we were told several times that it was illegal to simply swim out to the reef (you could probably walk halfway there, the water is so shallow) without a guide, to help preserve the integrity of the coral.
From Caye Caulker, you can make the trip in reverse back to your vehicle in Sarteneja, or continue to Belize City by water taxi.
Orange Walk, Belize
The town of Orange Walk is not particularly a "touristy" one. Plenty of aid workers and scientists from around the world stay here, though, so hotel prices aren't exactly cheap.
When arriving in town, in need of parts and unable to sleep in our VW Bus, we stopped in at the Hotel de la Fuente.
"Do you have any rooms for five people?" we asked, our family large in number.
"We just sold our last room," the hotel manager told me. Rooms reportedly start at $70 BZD, but of course as they were out, he went for the upsell, "We do have cabanas on the river for $75," which he quoted us in USD, so the actual cost BZD was $150. We fell for it, as we were tired from a long day of breaking down, and the cabana was quite nice. They even drove us there at no extra cost, and refused a tip.
After one night, and realizing we needed to stay in town a few more days, we found the Lamanai Riverside Retreat, which consisted of a few cabanas not nearly as nice as those mentioned previously, but considerably more affordable at $90 BZD. There's a restaurant on site, you can watch herrings and crocodiles play in the river, and even take tours from here. You can camp in the parking lot here for $30 BZD, too, and walking to town is a snap from here.
Crooked Tree Wildlife Sanctuary
Home of the Audubon Society in Belize, this little slice of nature lives within a small town with relatively little to do…except watch a host of gorgeous birds eat and drink amidst cattle in a farmland scenery along a river.
We saw woodstorks, roseatte spoonbills, herrings and egrets, and a host of unidentified songbirds, all while having the campground at Yellow Green Vireo completely to ourselves, including free firewood, small palapas and picnic tables. An adjacent hotel offers meals (tell them in advance as it's not really a full-service restaurant), a small store with bird and tree identification books, and slow WiFi.
This is only one of a few spots to camp, and there's also a fee if you plan to hike the trails, which is charged by a man named Steven who works at the Audubon Society visitor center just as you get off of the bridge to the wildlife sanctuary.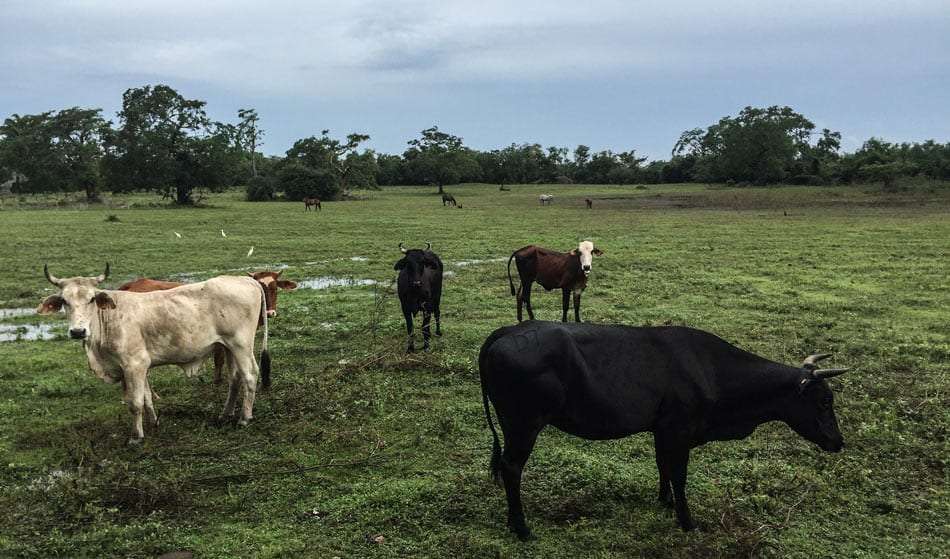 This was easily one of our favorite of all of the natural areas to visit in Belize.
The Belize Zoo
Full disclosure, we're hippy types who loathe zoos in general. They always sound promising–we're saving the animals!–but leave us feeling sad for those creatures, majestic or otherwise, locked in their cages.
Everyone told us the Belize Zoo was different. We arrived at 3:30pm and were told the zoo was open until 5pm, but by the time we got to the jaguar cages, they were putting them away from the night to eat and get their rest. The cougar, the howler monkeys, all of the more interesting animals.
We saw some spectacular birds, the king vulture, ornate hawk-eagle, harpy eagle, toucans and spectacled owls. Caged creatures built for flight, in my opinion, but I do believe the zoo is doing good work, helping animals that wouldn't have been able to survive in the wild while educating the Belizean population, as well as tourists, as to why it's important to preserve habitats for these creatures. It's just a shame they put everything away so early. If they close at 5pm, put the animals away afterwards, I say.
Plan to show up earlier and you'll likely have a better experience.
You can camp just down the road at the Tropical Education Center, which is just parking lot camping, with access to electricity if you'd like, for around $17 BZD / person.
Hopkins, Belize
This small village on the Caribbean is a great place to watch the local Garifuna kids do backflips off of the pier while you grab a bite to eat and a drink at Luba Laruga Cool Spot, a small, outdoor restaurant at the end of the main road. There's also a hostel, the Funky Dodo, where you can snag a place to stay from $60 BZD.
We opted to camp at the Kismet Inn, a bit further north outside of town, and though it's a little far to walk, the owner provides free bicycles to make your commute managable. Our cost was $20 BZD for a night, including two adults and our three kids (one of which is a teenager and usually incurs a full adult's night charge).
The guys working at Kismet Inn, and the owner–Trish–made the experience, really, as the place is in need of a little repair, and the ocean has claimed back most of the beachfront. It was the dinner she prepared, the night of chatting over rum and pineapple juice, and the genuine nature of the entire crew throughout our stay, that made it all the more worthwhile to give Hopkins a try before heading to Placencia.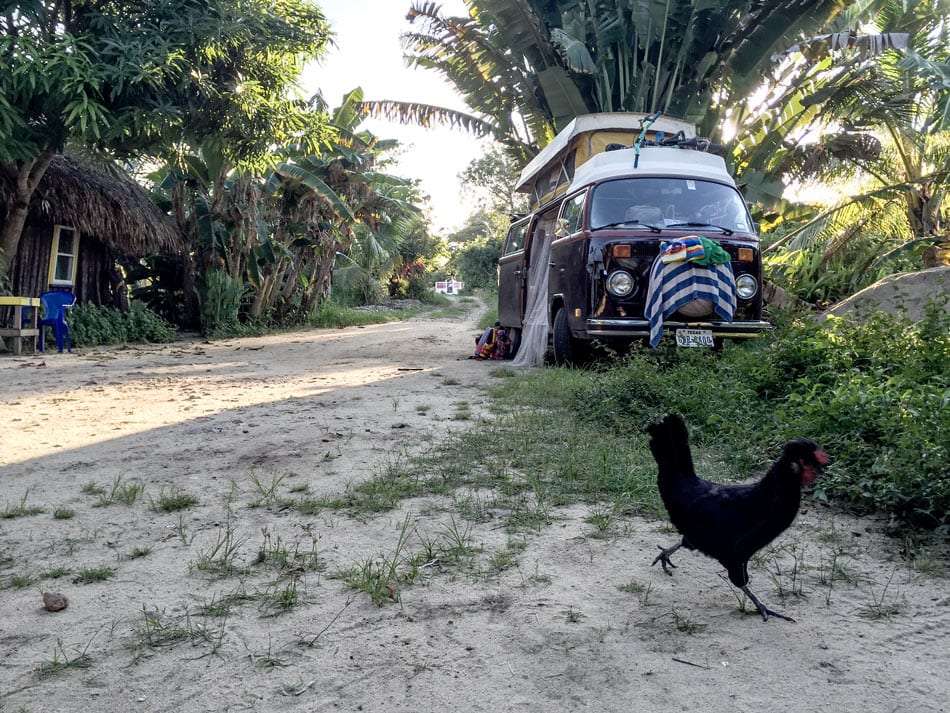 Placencia, Belize
We spent nearly a month in Placencia, total, over two trips. It quickly became our favorite place to stay in the entire country, and as it was off season, it was easy to mingle with the locals and get to know the lay of the land, how things worked for the natives and ex-pats alike.
We could watch US football games at places like the Pickled Parrot or Tipsy Tuna, find cheap meals at Rick's on the sidewalk (Placencia's "main street", you might say, is a three foot wide sidewalk separated from all auto traffic between the actual main road and the beach), and go on fancy dates at places like Rum y Vino or, our favorite for their sangria, Mojo.
If you plan on eating out anyway, you can camp for free at Mariposa, a resort and restaurant north of the village itself (too far to walk, though rumors abound that Butch, the owner, will give you access to the golf cart…something we didn't attempt) where buying a meal earns you a spot in the parking lot that night.
"Free camping" can also be had in the parking lot at the end of town, next to the main dock, which costs $5 BZD to park (ask for Baker), and you can even inquire of Albert if you can use the electric outlet (which cost us another $5 BZD the one night we used it). Otherwise, Albert will try and score another $5 BZD / night from you for "security", but we were told this was bullshit and one local even told us they would call the cops on him if he asked us again. He did. He was also never there at night when we walked through, so I never paid him. I didn't need to refuse, just come up with excuses the first three times he asked until he finally gave up trying.
Tradewinds cabanas are also a relatively affordable spot, we scored a beachfront cabana for $100 BZD / night since we stayed for a week. Pricey, sure, but for a warm shower, private toilet, life right on the water, an easy 2 minute walk to town and free use of their kayaks, it was more than worth it to us.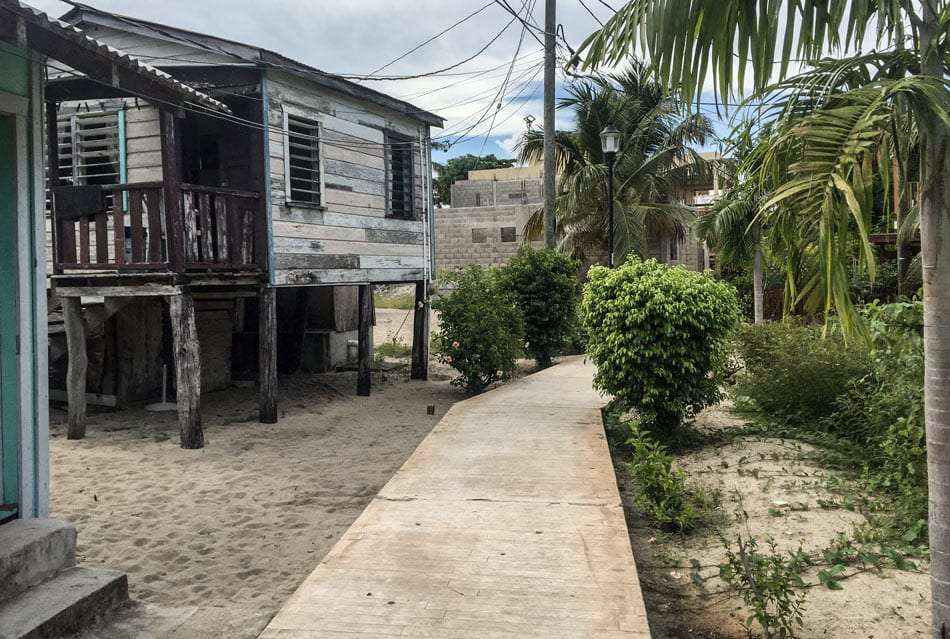 San Ignacio, Belize
Overlanders Instagram-round touted this small town on the Guatemalan border for its market abundant in fresh produce and eclectic downtown, and so we were looking forward to it enough to break us free from Placencia long enough to give it a try.
The problem with expectations is, well, it's easy to be let down.
While San Ignacio's market is quite amazing, considering the lackluster produce we experienced in much of Mexico and throughout the rest of Belize, the rest of the town just didn't click for us.
A relatively quiet campground by the name of Mana Kai lives just across the road from the market, where you can dry camp or pay $5 BZD extra–in addition to the $10 BZD per person, per night–for electric. The campground has clean toilets (where they ask you to flush the toilet paper instead of tossing it into the bin!) and a television, if you're interested in catching up on your American television.
The Guava Limb Restaurant, while pricey, was a favorite of ours in town. Otherwise, we found the food options a bit lackluster and chose to eat at home. While the centro was bustling, it didn't feel all that interesting, more like trinket shops and hardware stores, auto parts stores that never had anything we needed (though nearby Spanish Lookout had a better selection), and the river was muddy and trash-laden from a recent hurricane.
Your results may vary.
Other Places of Note
We didn't end up with enough time to explore the Jaguar Sanctuary, aka Cockscomb Basin, but were told it earned its name by playing host to several jaguars. Sounds scary, but I would have loved to see one of these–the third largest cats in the world–rustling about their jungle home.
Blue Hole National Park (not to be confused with the Blue Hole attraction in the sea) was a mountain wonderland between Placencia and Belmopan, where particularly in the rainy season, the lush combination of palms and pines flirting with cloud-covered peaks was a sight to be seen.
When asked, "How was Belize?" by our fellow travelers outside of the country, we always responded favorably. Mexicans had told us, consistently, that it was a dangerous place to visit. That was never our experience. We were regularly asked to buy drugs, something we don't mind particularly, and more guys were looking for straight handouts than we'd experienced in Mexico, but all around the change of food, scenery and culture was a welcome break from our year in the more Spanish-speaking areas of Central America.
If you only have a moment in the nation, we highly recommend Placencia or Caye Caulker above anywhere else.