Seasonal Employment has Never Been So Cool An interview with the team behind CoolWorks.com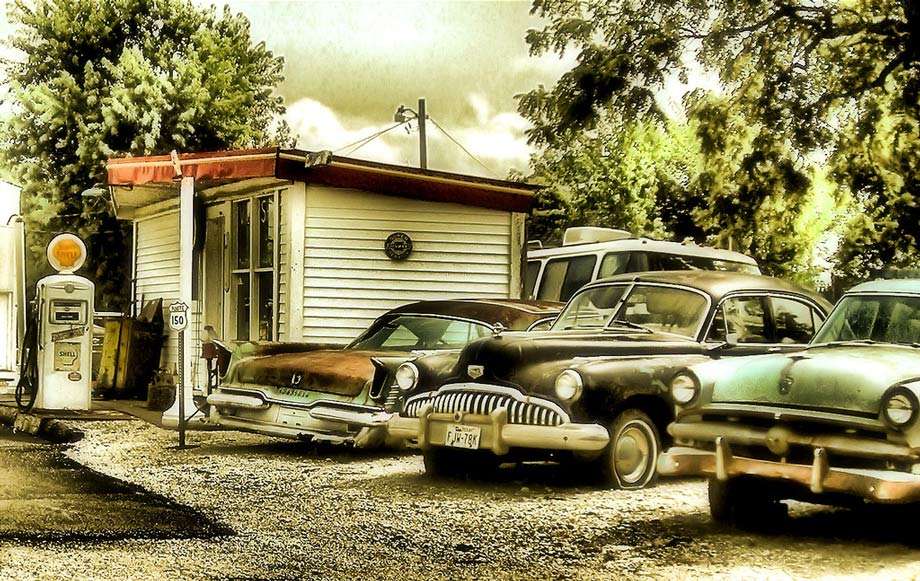 The old, well-circulated cliché reminds us that travel is the only thing we can buy that makes us richer.
Yet, practical minds know that basic needs must be met along the way. Small comforts such as a place to sleep, food, spending money and a sense of community are crucial to staying happy and healthy during long-term travel. In terms of dollars and cents, many long-term travelers note the substantial savings over the cost of living a fixed-life. The nomadic lifestyle offers the freedom from mortgages, property taxes, long-term rental agreements and more. However, the romance of a long, on-going journey can end rather suddenly if life on the road becomes financially unsustainable.
Enter: CoolWorks.com.
The website, which launched in the early days of the internet back in 1995, has long been a central hub for temporary and seasonal work opportunities in unique, interesting locations across the United States.
As an increasing number of individuals, couples and families hit the road for the long haul, many are finding that these employment opportunities can help sustain long-term travel in scenic locations while satisfying the basic necessities.
The opportunities on CoolWorks.com run the gamut, from jobs in and around national and state parks to opportunities with adventure travel operators and first class lodging establishments. Short-term jobs or volunteer opportunities can last between six weeks to several months and the site often lists full-time, permanent positions, which are snapped up just as quickly as the listings for temporary work.
According to CoolWorks.com Founder and President Bill Berg, "Our main goal is to help people find jobs in great places. The companies that list jobs on our site are looking for the perfect match and we help make it happen."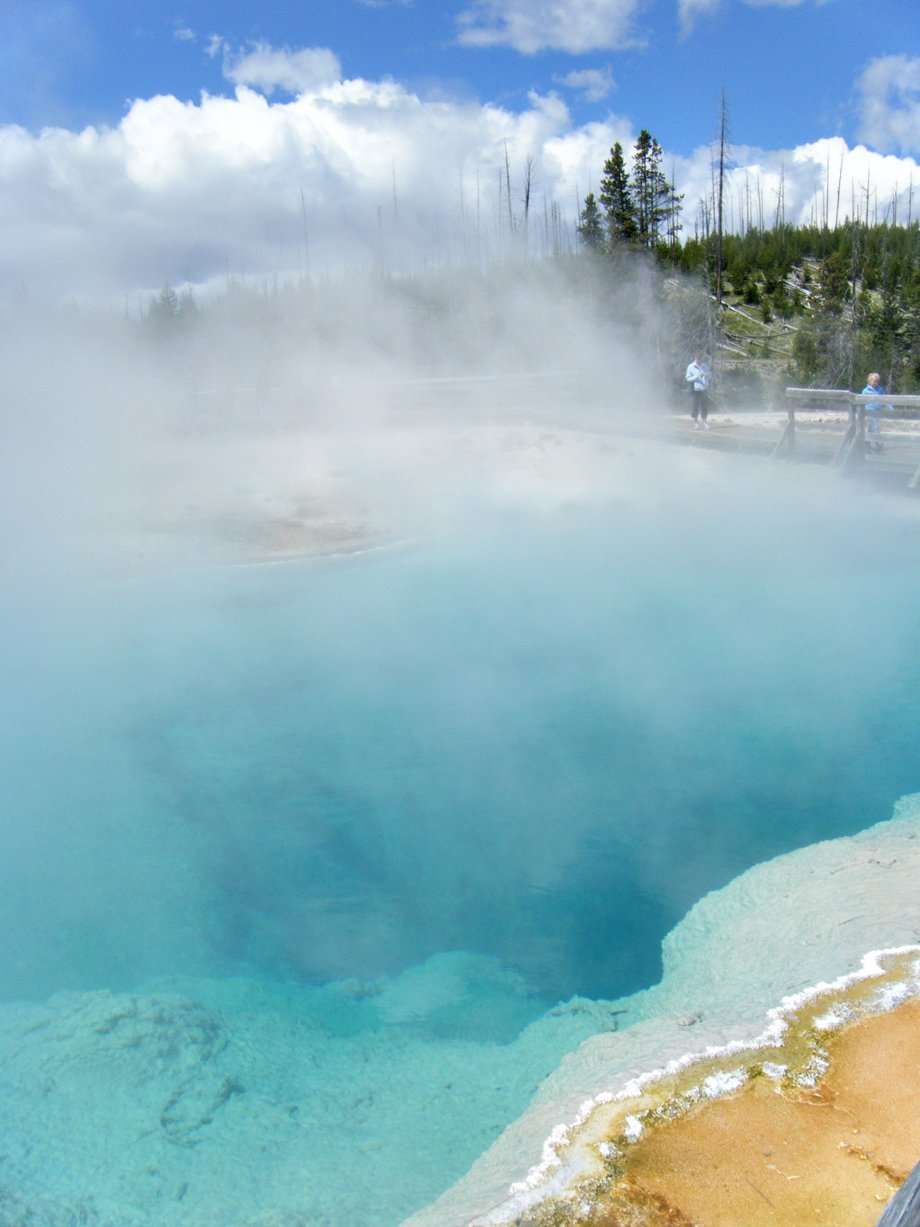 Berg started his first "cool work" in 1972 when he landed a job pumping gas at a service station in Yellowstone National Park. "It was dumb luck," he said. "A friend of mine had an in with the owners and we both got summer jobs. That summer changed my life." Since then, he has also worked as an instructor at the National Outdoor Leadership School; spent several years as a "double-seasonal" employee, working as a winter keeper in the Yellowstone interior and summers as a backcountry ranger in both Alaska and Wyoming; and worked over nine years as the director of business operations for Yellowstone Park Service Stations where he recruited others to work in Yellowstone. He also spent a short amount of time in Seattle attending business school, which is where CoolWorks.com was born.
"I started my Environmental Management MBA in the fall of 1994," said Berg. "I remember sitting in an Information Systems class and they rolled in this giant computer with the new Mosaic web browser and started telling us about this thing called the World Wide Web."
While he had read about the web and had access to an early version of student email, seeing the web browser brought everything together. Berg had just spent almost a decade printing out thousands and thousands of applications, stuffing envelopes and licking stamps every year in an effort to coax students into the summer jobs available in Yellowstone. He knew that the web would help change the way business was done. "I had hundreds of contacts in national parks across the country and there I was surrounded by students who had free internet and free summers," he said.
So, he built the prototype for CoolWorks.com and started shopping it around. "Once I had the idea, I sort of didn't stop," said Berg. "I headed back to Yellowstone for my summer job that year and I'm still here." In the fall of 1995, the site went live.
It was not easy building a start-up in the mid-1990's from Yellowstone National Park. Berg recalls the difficulties of cumbersome dial-up connections and trying to build the business on his own. "I remember getting a phone call one day from a company in Boston. I was sitting there in my sweatpants with the snow drifting outside and the cabin was shaking thanks to bison rubbing up against the corner of the structure. The guy from Boston asked to speak to our marketing director, so I chuckled and put receiver to the ear of my dog, who was lying on the floor."
While the growing website is Berg's pride and joy, he no longer operates the company on his own. In fact, not long after launching the original version of CoolWorks.com, he began hiring people who could help him grow the company.
Many of those employees still work with him today. Kathy Noaker joined Berg and CoolWorks.com in early 1997 after 15 years of seasonal employment. She is currently known as the "job marketing maven and copy editing aficionado" of the team. Director of Operations Patty Ceglio, who will laugh at her title, has worked for CoolWorks.com since 1999. "We all wear so many hats," she noted. "Our titles will never fully capture what we do in a day." In terms of website development, CoolWorks.com may not be what it is today without Eric Lund. He helped launch the site in 1995 and after time away from the company, he now keeps it up and running full time. The most recent addition to the CoolWorks.com team, Kari Quaas, essentially works dual positions. As a human resources specialist, she works to help employers stay up-to-date on hiring practices. On the end-user side of operations, Quaas manages much of the social networking activity of the company. She has been with the company since 2007.
When asked about his team, Berg said "We all drink the CoolWorks.com kool-aid and most of us got our start in this type of work. Our team has lived and breathed seasonal work in beautiful places and we continue to share that experience with others. We're all pretty passionate about what we do."
Not only does the CoolWorks.com team boast a wealth of knowledge about seasonal, temporary employment, they are all currently living in different cities throughout the west. "We're a virtual company with a set of virtual offices," said Berg. "It offers a freedom we couldn't get with a high-rise office in the Bay Area or New York. We all work from various locations and, with the help of technology, our set-up has really worked for us over the years."
Berg focused much of his early efforts on connecting students with the summer jobs at national parks, but he knew that he would have to branch out to create a sustainable, year-round business model. Once he had the help of a team, they started to connect with ski parks, dude ranches, amusement parks and more. This also opened up CoolWorks.com to a different work force. "At first we had the stereo- typical summer-jobs-for-students reputation," said Berg. "Opening up our job postings to different types of opportunities really changed that."
Over the years, the team has had to be selective when posting jobs and they always go back to their tagline, "jobs in great places." The job posting criteria is not set in stone, but it does need to match the goal of the CoolWorks.com team. "The jobs don't necessarily have to be the coolest," Berg said with a chuckle. "But the location has to be incredible and the employer has to meet our standards. Pumping gas isn't glamorous. However, pumping gas, meeting thousands of like-minded people and then spending your time off in the backcountry of Yellowstone? That sounds like a good life to me."
While students are still a large part of their user-base, Berg is quick to note that the site caters to people of all ages and backgrounds. "We have power users in their 30s who work winters in one spot and summers in another year after year, we see people on career breaks who are trying to figure it all out on the trails of Yellowstone, there are full-time travelers who use the site to find their next short stop along the way, we have veterans coming home who are looking for work and we see retired baby-boomers who have decided that they just aren't used up yet. The folks who call themselves "the older and bolder" crowd on our site are actually our largest segment of seasonal employees right now."
One look at the job listings on CoolWorks.com, and it will be abundantly clear how much the site offers those on the road. On any given day, the available jobs cover multiple skill sets and levels and offer pay, lodging, meals or some combination of all three. From typical seasonal work in a national park to jobs that come with RV spaces, the site is built to help match the needs of employer and employee. Job seekers can filter their job search by category, state, season or national park and the team has even filtered down jobs that are available right now for those needing to secure a job quickly.
"Over the last 18 years, we've heard just about every story you can think of," said Berg. "We wanted to make sure people from every walk of life could find a job in a great place – whether you have just pulled up stakes on a more traditional lifestyle and are now a full-time RVer or you are looking to have a one-season adventure."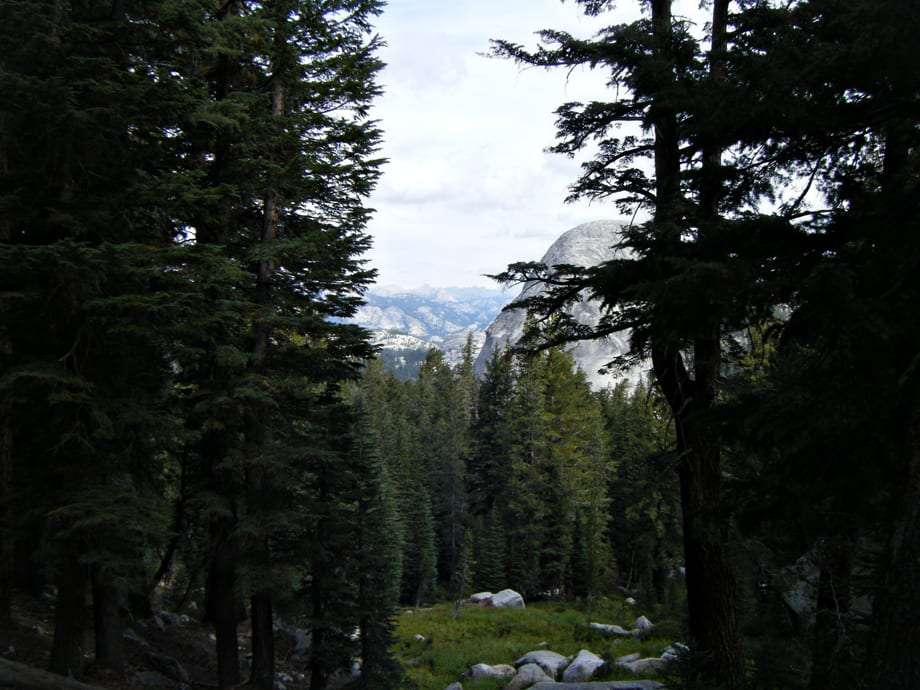 According to CoolWorks.com Director of Operations Patty Ceglio, the site has offered inspiration to those searching for a lifestyle closer to nature. "The stories we hear really do cover a lot of ground," she said. "But the bottom line is that for many people who are walking away from the cubicle, they find that their passions speak to them more than their careers ever did."
More often than not, the stories from CoolWorks.com users also lead back to a sense of community. "Much of what makes CoolWorks.com thrive comes directly from the seasonal employee community," said Ceglio. "Long-term travel can be tough and even a bit lonely. The job opportunities on CoolWorks.com offer our more nomadic crowd a way to connect with like-minded individuals."
The CoolWorks.com team offers resources for those looking for work including a social network built into the site called My CoolWorks, where people can come and chat about seasonal employment; a weekly email newsletter containing up-to-date information about jobs available and other tips; and accounts on the big social network sites like Twitter and Facebook to keep job seekers and seasonal employers in the know.
While the website is the main hub of information, the team is always looking for ways to increase its usefulness. The CoolWorks.com team is constantly updating the site to make it as mobile-friendly as possible. "Our website has always been our focus," noted Berg. "However, we don't live under a rock. We know that keeping up with people who are constantly on the go is a top priority." The site is currently built to be fully accessible on mobile phones, tablets, laptops and desktop computers.
In regards to growing the site, Berg has always tried to stay true to his niche. The team stays in touch with relevant travel and industry associations to keep job seekers up-to-date as soon as jobs become available. The monetization of the site has also held steady with employers paying to list jobs. For the job seeker, CoolWorks.com is always free to use. "We went back and forth about selling ads on the site a few years ago," said Berg. "We decided that it would stray too far from what we wanted to accomplish. We wanted the site to remain as clutter-free as possible so people can easily find the information they need."
No matter what trajectory CoolWorks.com takes, the impact the team has made over the last 18 years has been felt far and wide in the travel industry. Top-notch employers know they can turn to the website for assistance promoting their jobs and seasonal job seekers have seen the value in the opportunities that the team curates. "We are so much more than a database. We always answer the phone if you call," said Berg. "One summer of seasonal work changed my entire life and I've been working hard to share that with others for decades. We get to hook people up with life-changing work and incredible experiences. That's what it's all about."