Couch Surfing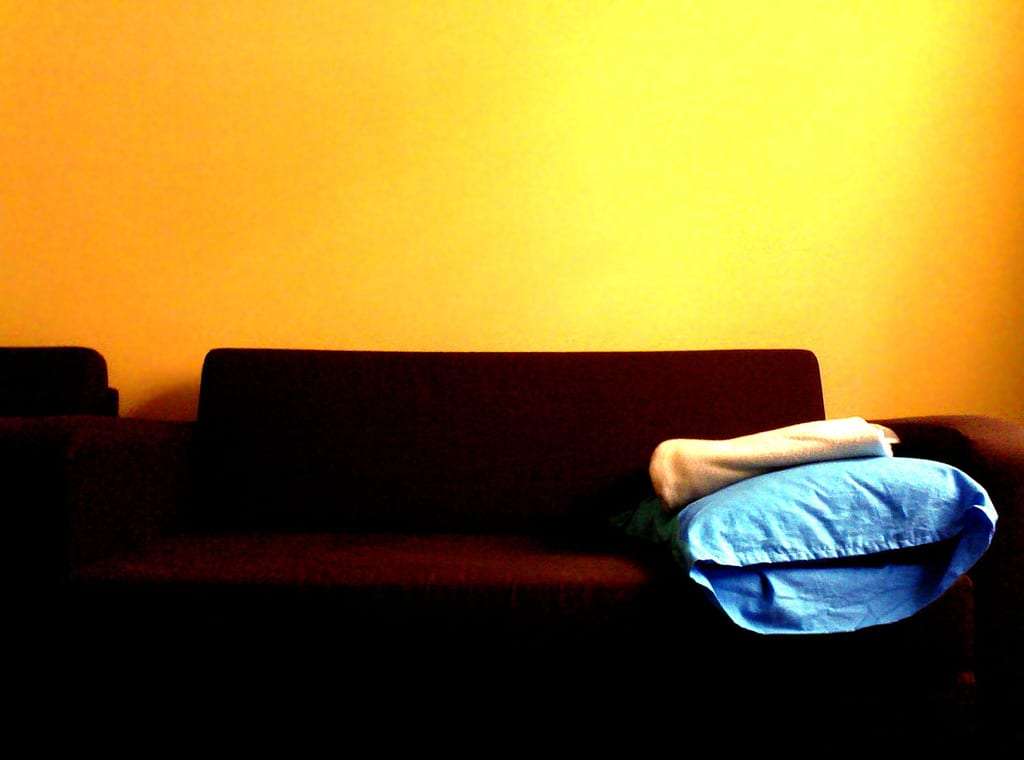 There are genuinely good people out there, who believe that others are genuinely good, too.
I know, it sounds crazy. We like to think that we live in a time where it's just not okay to interact too fiercely with strangers, that keeping our distance is the best way to avoid becoming one of the horrifying stories played out every night on the evening news. Every generation, as it ages, begins to believe that things are getting worse and worse as time goes on. "The good ol' days" are just a rumor, though, things haven't gotten any worse since the 50s, we just have a lot more facetime with the plethora of screens in our lives to remind us of how bad some, but not most, of humanity can be.
Enter couchsurfing, a "new" idea that's as old as couches themselves. When you're traveling all the time, one of thing sacrifices we make is not having good friends around us as often as we might if we were, say, living in the same house on the same street and going to the same haunts day after day. Couchsurfing is not only a free way to find a roof over your head in another town, it's a surefire way to meet new people, even if you're not the extrovert type.
How does it work? It's pretty simple actually. Firstly, there's a website dedicated to helping you find couches all over the world. Sign up with couchsurfing.com, and begin your search. You can look into specific areas, read over couchsurfing hosts' profiles (a host is a person who's offering up their couch), and make contact. Typically a host will want to meet you at a coffee shop or a bar or somewhere beforehand. You get to know one another a little bit, and if you both feel good about the match you're making, well, you've got a place to stay for the night. Most of the hosts I spoke with are happy to put someone up for a few days, though note that while they might be okay with you using their kitchen, this isn't free room and board. Good couchsurfing etiquette says you feed yourself, always clean up after yourself, and remember, this isn't some old college friend where you can crash indefinitely.
Most hosts are pretty outgoing people, otherwise they wouldn't be offering up their home to strangers, and thusly, you can expect them to offer to show you around the city a little. It's like getting a new friend for the night plus a tour guide all in one.
According to the Couchsurfing website, Asheville is home to some 200 people stating they're up for surfers taking up a few cushions for the night.
"Meeting people, most people are really friendly," says Amy Shayne of West Asheville. "I don't think they'd be couchsurfing if they weren't." Amy is both a host and surfer herself, having been to nearly every state in the US as well as most of the rest of North America. She's also backpacked Europe, for nine months out of high school, before her various travels led her to Western North Carolina in 2008.
"I haven't turned anyone down yet, but a couple of times I've met other hosts, on the road, and I ended up not staying with them. I'm more cautious about going into someone's house than bringing them into mine." Amy usually shows her guests around West Asheville's bar scene or gives them a little tour around downtown. "I have a bunch of bikes, I'm one of those people, and anyone is welcome to use one if they want."
Her attitude is similar to most hosts, though perhaps not the part about lending out a set of spare wheels, if you can find someone in AVL to host you—and out of 200 people, there has to be someone who'll put up with your freeloading butt for a night or two—you're set: a beautiful city, a gracious host, and not a dime lighter for the experience.