Day Hikes in Montreat, North Carolina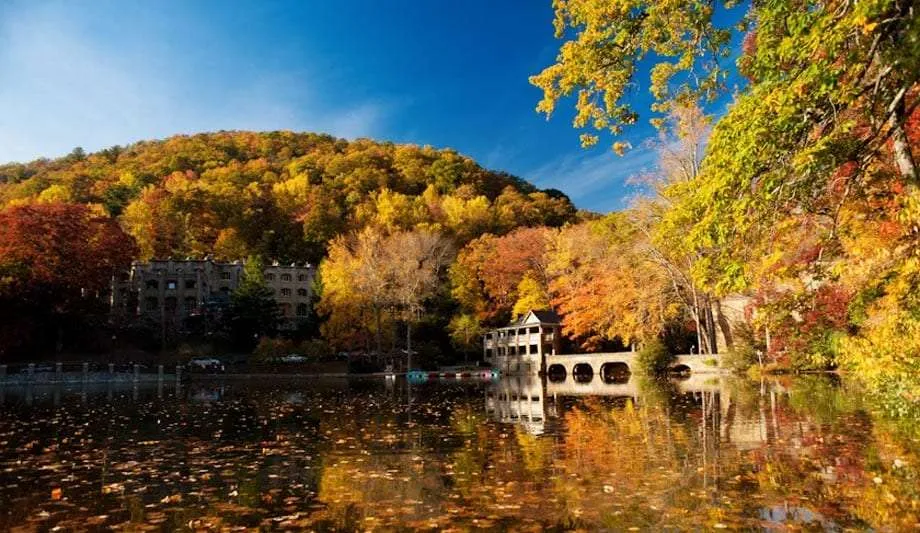 The old woman behind the counter in what appears to be Montreat's only store is looking over the map I'm trying to buy as though she's never seen anything like it before.
"You know, we have these free black and white maps, as well," her North Carolinian version of the Southern drawl filling my ears like hot sweet potato pie cooling on a windowsill. "And they're free," she reassures me, lifting one up and handing it across the counter.
"Thanks," I begin to look over the map, a simplified, "ditto" style 8.5×11 version of the full color, fully labeled map I was looking to purchase.
"Did you still want the other map then?"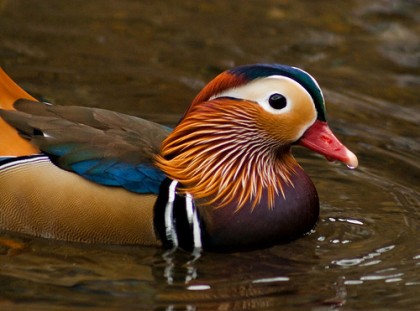 I did. It was a beautiful display of cartography and just glancing at it provides a peruser with an instant view of what can easily be considered Montreat's primary feature: hiking trails. Like leftovers on a thirds plate of spaghetti, the map shows enough miles of footworthy elevation climbs and easy strolls along forested riverbank to turn a weekend into a full on backwoods experience. But long before you manage to find and lay eyes on this wonderfully seemingly one and only map of the mountains surrounding Montreat, you can see the importance placed on walking through the woods in this tiny town 18 miles East of Asheville.
Heading north on State Road 9 from Black Mountain, Montreat stalwartly greets visitors with two stone arches, hand crafted rocks the size of suitcases, the kind of stonework 19th Century men were happy to put their name to. It's a prophecy of what's to come, the town of Montreat anchored around several similar massive stone undertakings, giant fortifications of rock and mortar perched cliffside from nearly every vantage point. As soon as one passes under those stone arches, the trails begin. Immediately to the right a short parking lot affords access to three trails of varying difficulty.
For the faint of heart, there's a quick stroll to be had through a neatly preaned path canopied in local trees and turkeybeard, which allows for a quite leisurely lull in the shade of the forest's dense. This Memorial Garden exemplifies the beauty of the area's wilderness while serving as a resting place for the scattered ashes of those who've gone before, nestled on the Western bank of Flat Creek, a meandering little stream that runs down Greybeard through Montreat and on south into Black Mountain. Though not quite worthy of being considered a hike, it's a great place to sample the local atmosphere of the trails without actually committing to any blood, sweat or tears.
In adventurous contrast, however, we choose instead Rainbow Mountain Trail. The climb begins, continues and ends quite steep, some 800 feet in a little over half a mile, before it connects with the drastically more level Rainbow Road trail and goes on to summit Rainbow Mountain prior to offering access to three other great hikes: the panoramic Lookout Trail, historic Old Montreat Toll Road and Old Trestle Road.
We follow Lookout Trail skyward, sending us up an ass-kickingly steep climb that eventually becomes stairs carved out of the mountain and, later, sheer cliff face scaling before opening up to Little Lookout, which serves up a cornucopian view of the Seven Sisters and all of Montreat and Black Mountain below. Little Lookout is a cliffside stop hanging 3621 feet above sea level. Lookout Trail itself continues, a thin dirt trail leads up and around the bend of grass and into the forest, and can be continued on to the top of Lookout Mountain itself, and then deeper north for those looking to endulge themselves in a multi-day hike, perhaps to summit Graybeard himself some half a dozen miles and two camping areas away.
Instead we descend back down the stairway that is Lookout Trail to the Old Trestle Road and head north. This was an actual railroad in it's hay day, hoisting lumber down the mountain and tourists up in the early 20th century, from Montreat to Mt. Mitchell some twelve miles north. This route largely follows the same elevation as it winds around to flank Montreat's Appalachian Way, which positions itself nicely as an easy downhill exit from the trails and into the town's paved streets. Downtown Montreat is anchored around Lake Susan, a small pond which serves as a home to a lone goose, a variety of ducks ranging from your standard green headed mallard to some tie dyed, mohawked varieties, and fish on the lookout for local boys fishing from the paved walkway around the dam's edge. Stone monuments to a bygone era tower over the lake from every direction, today serving as college dormitories, conference centers and halls of learning. The dam spills over into Flat Creek, and we break for a picnic at the bottom of the spill where picnic tables and bear proof trash cans invite anyone to enjoy a little turkey BLT and Mexican Coke in the shade. We're back at the store where I purchased the map, and from here we could follow the Gate Trail south, an almost sidewalk save for the lack of pavement, the trail follows close to the main and only road into Montreat and drops us off back in the parking lot we started this all from some 5.5 miles or so ago. We've spent the day earning our sleep tonight, but even a full day's hike 1200 feet up and back down is just a taste of what Montreat and it's wilderness mountain cloak have to offer. I dive back into the beautiful map I'd purchased this morning, now a little more folded, a bit worse for wear, and allow my ride back into Asheville the leisure of daydreaming up some plan for our inevitable return one day, perhaps next time with larger packs and overnight intentions.