How I Lowered My Rent to $8.50 a Day (Hint: Full-time RVing)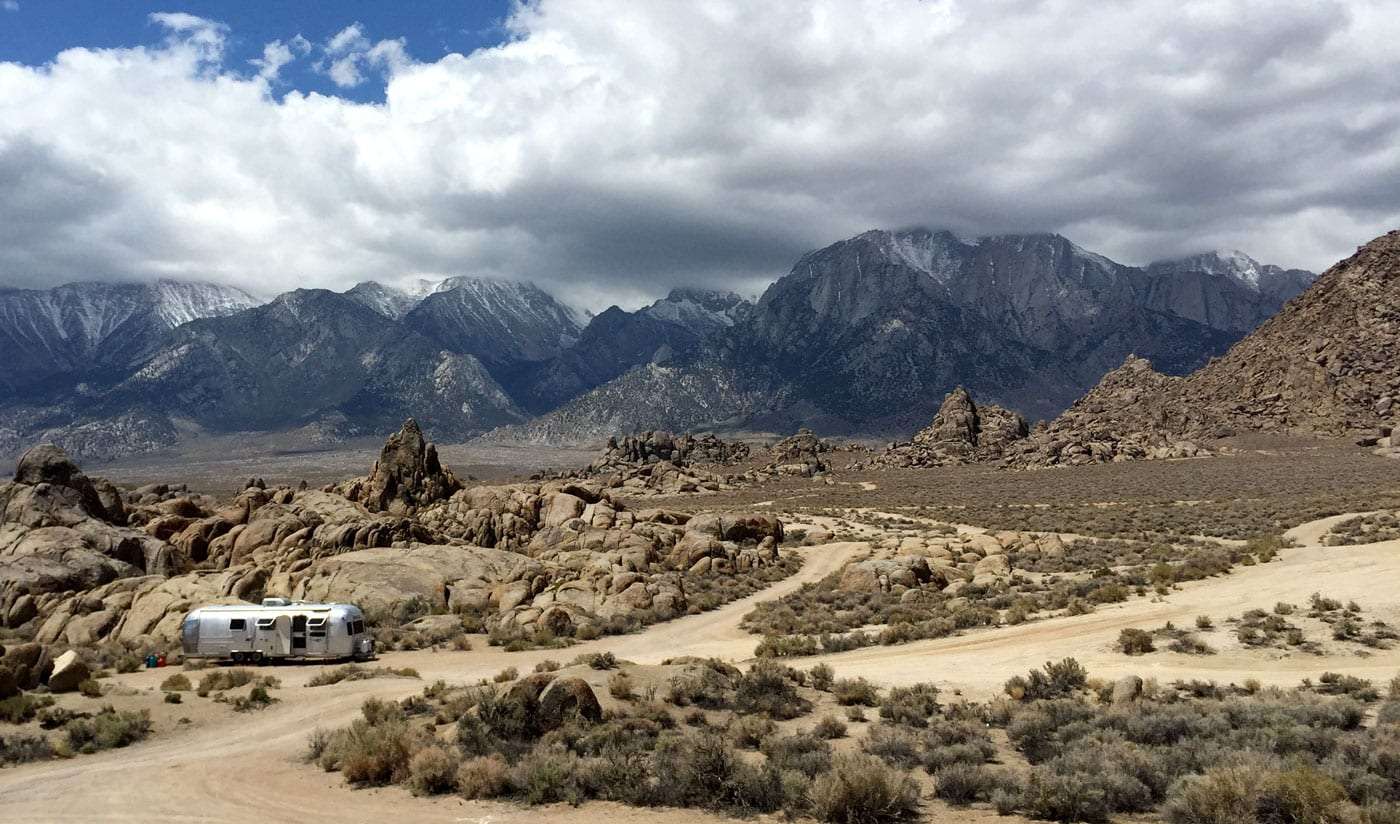 The average cost of renting a house or apartment in 2013, according to the US Census Bureau, was $905 / month.
That comes out to $29.75 per day, or over $10,000 a year. I have discovered a way to not only live a better quality of life (arguably), but also lower your rent to only $8.50 a day. This isn't a get rich quick scheme, this isn't something impossible, it's a lifestyle that I've specifically engineered and it's worked for my family for years. If my family and I (yes, I have a family of six, I'm not just a bachelor living the free and cheap life) continue at this rate, I will only pay $3120 / year specifically on rent. We do, however, get to travel full-time. That's right, we don't understand the concept of a vacation–our life is a (working) vacation.
No Guffaw, Straight to the Point
So how am I doing it? The simple answer: my family and I live in an RV.
Specifically, we live in a 1976 Airstream travel trailer, which we pull with a 2006 Ford E-350. Before anyone gets going on what stats I'm leaving out, yes, both of these items have upfront costs.
Our vintage Airstream cost $7000 and I had to spend additional monies to get it to the point where it could allow us to survive and thrive. I'll discuss that further below, but our van also cost us $16,000 and it had 30,000 miles on it when we purchased it in 2013. So there are those up front costs.
Given my own personal situation, I was able to purchase the Airstream with cash that I'd saved over the course of about six months, and I took a loan out to buy the van (only because I had purchased a $4000 van with cash previously, also money I'd saved up over the same period, but it ended up being a dud and couldn't pull the Airstream–my foolish mistake).
So from around September of 2012 to June of 2014, I spent an additional $23,000. Therefor, during this initial period, my rent (including these purchases) could be calculated at closer to $1250. Before this period, we lived in a house while awaiting the arrival of our youngest son, and our rent for a three bedroom home was $1500. So, I was still saving money by making these big purchases, just not nearly what I am today.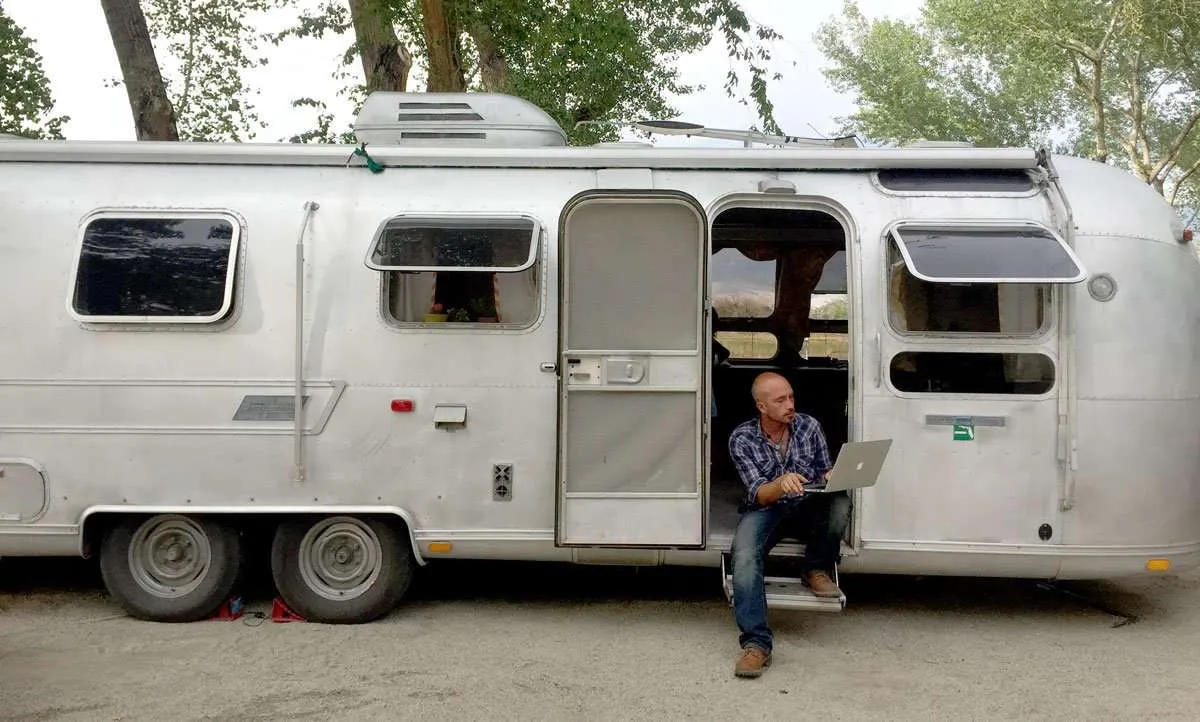 That period of our life is over, though, and since these are now my paid off possessions, I am literally only spending $8.50 / day on rent by living out of our vintage Airstream and van.
How Did I Get Here?
I've covered the basics, but there are a few other considerations. Firstly, when we moved into the Airstream, my family and I were already familiar with full-time living on the road.
In 2008, my son and I began this type of traveling in an old 90's Dutchmen Class C RV. A year later we'd traveled much of the southwest, slowly, found friendships and community, and I had grown weary of a big ol' RV. So I bought a 1978 Volkswagen Bus, fixed it up a bit, and we began living out of that. Soon after, the love of my life–from a decade ago, way back in college–joined us. Three of us–and our dog–were living out of a van.
Not everyone's idea of ideal living, I understand, but it's a little back history to help you realize how we got into this life. I have always loved traveling. The United States is a massive country that doesn't require of its citizens much of anything to travel between states. It was a no brainer for me.
This is the most important part: if you're not interested in living in an RV and traveling around (but more so the first part), then this is probably not the life for you.
We have since had two children on the road, and my mother-in-law has hopped on board as well. That has given us our family of six–and still a dog–traveling around.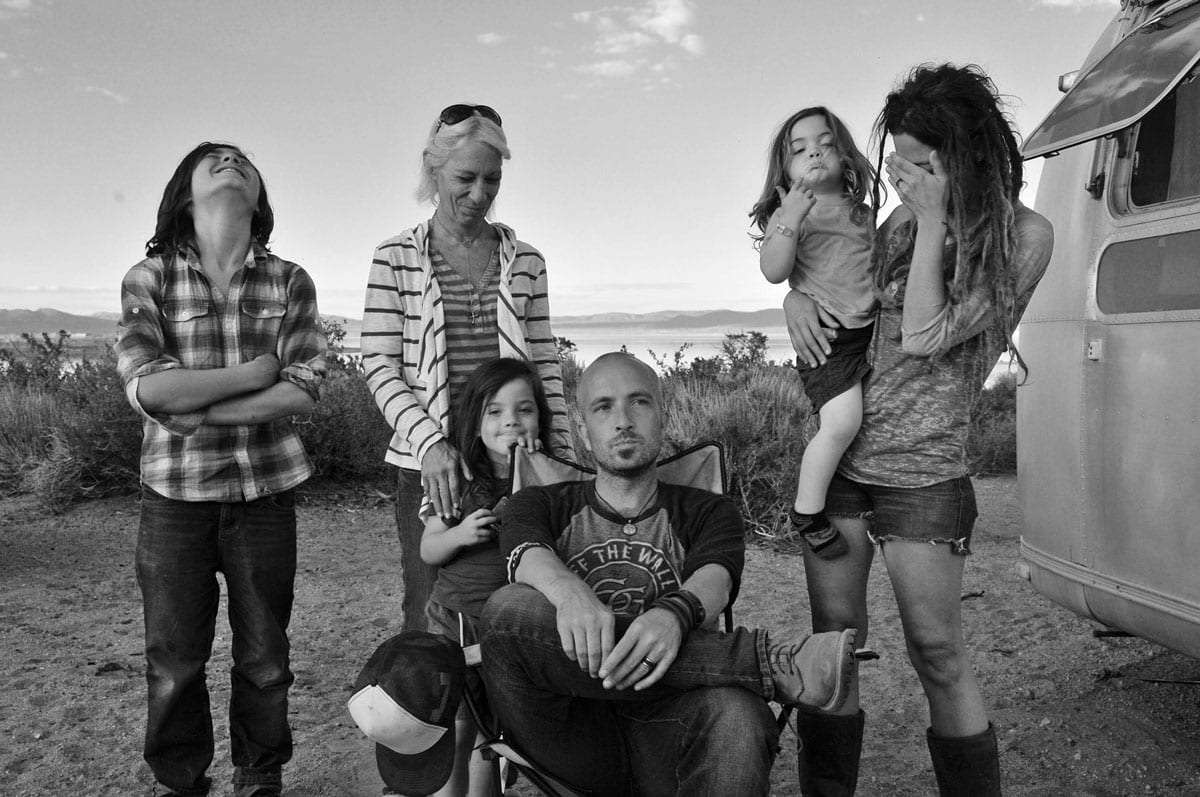 Other Hidden Expenses
The van and Airstream weren't the only big expenses. There are other things that we needed to do to get ourselves both mentally and literally prepared to drop our rent down to $8.50 / day.
The largest expense was purchasing a generator. We bought a Yamaha 2000, and it cost us another $1000. It was the best investment I've made, other than the mental investment of deciding to jump into this life.
But the biggest obstacle we faced was mentally preparing to change our life quite drastically. Back when it was just my son (who was 8-9 years old at the time) and my girlfriend living in our VW Bus, we didn't mind not having electricity, or running water coming into the van. These were options–the Bus was a campervan with everything except a toilet, including water tank, sink, fridge and stove…plus two beds–we just didn't find it necessary to use them. As our family grew, and we had babies on the road, we felt that they needed more facilities. Certainly having a sewage pipe hooked into our Airstream every day made it much more realistic for us to easily bathe them. Turn on the water, give them a bath, the water runs out of the trailer and into the campground's sewer.
But full hookup RV parks (as private parks with electrical, water and sewage connections are known) are expensive. I've found the average cost for a full hookup park is around $35, and they typically charge you more if you have two or more adults (where an "adult" is anyone 8 or so years or older). We were paying around $41 / night on average.
It took us nearly a year to realize how limiting this was for us. We'd visit places like Arches National Park and, instead of having towering rock formations as our backdrop, our Airstream would be only a few feet from the next rig in a private RV park. Not exactly the view we got into this life for.
I bought the generator, and we began trying things out.
The transition was slow. First we moved from private RV parks with full hookups to state parks. Most state parks–though it can vary drastically from state to state–have only water and electric hookups, but only cost around $20 / night. From September 2014 through March 2015 we stayed almost exclusively in state parks. The $1000 cost of the generator was recouped in 50 of those days, since we were spending half of what we would have by staying in private RV parks.
A little more work was involved–we'd need to dump our sewage tanks around two or three times a week–and we learned to conserve our resources. The more water you put in and use, the more often you need to dump, which is not necessarily fun, but more importantly it's a pain in the ass.
So we learned to save money and the side effect was a little bit of saving the environment, too.
But I promised $8.50 / night, not $20. So what changed?
Final Steps to Getting to $8.50 / Night
Over much of the spring and now well into summer, we've begun a new system, one which still revolves around $20 / night campgrounds, but we've mixed in boondocking as well.
Boondocking, also referred to as dry camping or "off grid" camping, is simply any situation where you're not hooked up to any services. No water, no electric, no sewage hookups. You are completely self-sustained by your RV's internal systems, and most RVs do have the ability to do this for some period of time right off the lot.
Not all dry camping spots are free, though. Our friends over at Mali Mish Airstream introduced us to Bureau of Land Management camping (aka BLM land), and it's changed our lives drastically for the better.
BLM land is property owned by the government where you're allowed to camp, typically for 14 consecutive nights and a maximum of 30 nights in any given calendar year, for free. It's referred to sometimes as "dispersed camping". There are large swaths of land, more commonly in the Western United States' deserts, where you can do this. You pull up, find a place where you're not blocking any roads or access ways, and setup camp.
There are a few things you'll need to make this happen, which your RV most likely will not have built in, or incorporated in a way that will allow you to do it for much longer than a day.
Firstly, you'll need a power source. Hence, our generator. Our Yamaha puts out 2000 watts. We can run it for a couple of hours and it will power our single 12v marine battery (sometimes referred to as an RV battery) for nearly two days given our usage. And we really don't use much. Lights only get turned on when we absolutely need them. Flashlights come into play a lot more often than lights. We typically run it once or twice for a few hours, three or four in the morning while I work on my laptop and my oldest son does homeschooling stuff on his own computer, and another hour or two at night now and then if we want to watch a movie or something, so we can keep everything charged. The second round of charging is more or less unnecessary, but as a reward for being a super excellent, extra awesome kid on any given day, our eldest son is allowed a couple of hours of computer time at night as well, and a laptop requires a lot of juice to run. We recently left the Airstream for a week though, and when we came back, the battery was still full. So amazingly, if you don't use an RV's battery, it won't just "die" like one might expect.
Generators cost money to operate though, as they run on gasoline (typically) or propane if you buy an additional conversion kit (we didn't). At current gas prices between $3.50 – $4 / gallon, we're going through 5 gallons a week or so (and as I'll explain below, we're not running the generator every day), thus spending another $75 / month on gas.
You could offset a bit by purchasing solar panels. For around $600 you can get a complete kit that could theoretically eliminate your need for a generator completely…certain times of the year and in places where the sun shines all day. We're still considering solar, but my current estimates tell me that we'd need to go solar-only for 30 weeks before they paid for themselves, and 30 weeks of little-to-no cloud cover and proper sun exposure would take a minimum of two really lucky years. So I'm not in a rush to add any additional upfront expenses just yet, though doing so would once again save the world a little more by reducing fossil fuel consumption, if you are so inclined.
Aside from electrical power, you'll also need to have a water source. Our Airstream can hold a little less than 20 gallons of water: 10 in our freshwater tank, a gallon or two in the pipes themselves, and another 6 or so in our hot water tank. We go through anywhere between 11-15 gallons of water a day (compared to the average American household of four using some 400 gallons per day).
Once again, by learning to conserve, we're making not only our own lives better, but doing our part to preserve one of the most important resources on earth–and one that the US is quickly running out of–water.
How is it improving our own lives? Well aside from lowering our rent, when you camp on BLM land, you're typically in an extraordinarily beautiful spot. At the very least, you're somewhere with a better view than your neighbor's RV. Few other campers tend to be anywhere near you. Children and dogs can run free. It feels like living in nature, and it is.
Water is often available for free, you just have to know where to look. Chances are if you're camping on BLM land, there are official National Forest Service campgrounds nearby, and these tend to not only have water spigots where you can fill up a couple of 5 or 6 gallon jugs that you can take back to your RV and replenish your supply, or they charge something ridiculously cheap (like 25¢ to fill up two or three 6 gallon jugs at Joshua Tree National Park). You can also buy water relatively cheap at Walmart (not purchasing bottled water, they typically have water filling stations where you bring your own jug), or many dump stations at private RV parks will have freshwater fill ups included in the price.
Which leads us to dump stations. The nearly final piece of the puzzle is getting rid of your poo, your pee, your sink and shower water. This is called black and greywater, or just waste water in general. BLM land rarely offers a dump station. Private RV parks, state parks, national park campgrounds and many National Forest campgrounds will have dump stations that typically cost around $5-12 per use. You can avoid these fees pretty easily though by just dumping before you leave a state park and then when you return to one.
Finally, you'll almost definitely need to buy propane. Most RVs will utilize propane for either keeping your fridge cold, heating or your stove and oven. Ours does all three. We spend about $50 / month on propane if we take a lot of showers in the Airstream, closer to $20 / month if public showers are more readily available. Whether they are or not is completely dependent on where you're at. In eastern California, climbing US 395 along the Eastern Sierras, public showers are not part of the fees to stay at most public campgrounds (nor do they even exist). In Arizona, Texas, Louisiana, Florida, Georgia and every other east coast state park we've stayed in, showers are included in your camping fee and are sometimes downright wonderful. Results vary drastically though, and pooping and showering in public is something you just need to get used to if you want to follow along with this plan.
The Actual Math to get to $8.50 / Night Rent
We've covered the prerequisites, the upfront costs, and how to recoup those initial costs. Now for the actual, simple equation that leads me to $8.50 / night rent (which we've achieved since March 2015).
We spend Sunday night through Thursday morning in a paid, $20 / night average public campground. This could be a state park, county park, National Forest campground, whatever, it doesn't matter but we spend this amount specifically because these places (less often National Forests though) come with a water and electric hookup. That's four nights a week at $20, or $80 / week.
Then we stay on free BLM land for a long weekend, Thursday night through Sunday morning. The total cost for these three days? $0.
But that only gets us down to around $11.40 / night. To drop our nightly average fees another $3, we need to spend an additional one week per month boondocking. It's definitely harder to boondock and maintain two businesses and a family's needs than it is to stay somewhere with constant electrical and water connections, but it's also just better.
I quantify better as being closer to nature, having more solitude, more space, and finding ourselves more in touch with our resources.
So the final equation is something like this:
52 weeks in a year ÷ .75 3/4 of that time spent on our usual 4 nights hookups / 3 nights boondocking scenario = 39 weeks of the year x $80 total weekly rent = $3120 annual camping fees / rent ÷ 365 days a year = $8.56 nightly rent
Yeah, you'll actually need to boondock for a little over one additional day per year to make up that extra $0.06 / night (which totals $21.90 over the course of a year), but if you try this, and love it like we do, that'll be pretty easy to squeeze in.
What about utilities?
That $8.50 / night doesn't include utilities. But does your current rent or mortgage payment come with utilities included?
Probably not.
Just on housing related utilities, we also spend around $35 / month on propane and another $75 / month on gasoline for the generator. We use the Internet for television and spend around 40¢ a month on actual television programming, mostly because we know how to take advantage of extreme discounts on such material (which does not involve us stealing it, mind you!) Our Internet access, however, is much more expensive than a normal broadband connection in a house–reported at around $50 / month by New America–at $120 / month for an unlimited Verizon data connection we were lucky enough to stumble into. Unlimited plans are almost impossible to find, and for 30GB of data a month–which we can easily burn through in three weeks–you can expect to pay closer to $300 monthly.
Given that most families these days use cell phones over landlines anyway, I figure those costs aren't worth comparison. I wouldn't pay any more or less for our phones if we lived in a house.
Is this life for everyone? Absolutely not. If you like space–inside of your home–you lose that living in an RV. If you like community–knowing a specific set of friends and family who live nearby–that is largely absent on the road, though many of us form friendships online which eventually end up in real life meetups.
RVs also come with a whole lot more maintenance than an apartment. There's no landlord to call to fix your problems, and I've owned a home which had significantly less maintenance involved than our Airstream.
But there comes this whole quality of life idea. I get to homeschool my children. I get to see deserts and mountains, different towns and historic sites regularly. My children are growing up better people–and I truly believe that–than if we'd lived in one place and they only had a singular experience. If you've got even a hint of wanderlust, and can make a living on the road, this is a vastly cheaper way to live and one I hope to never need give up.