Mimosa Market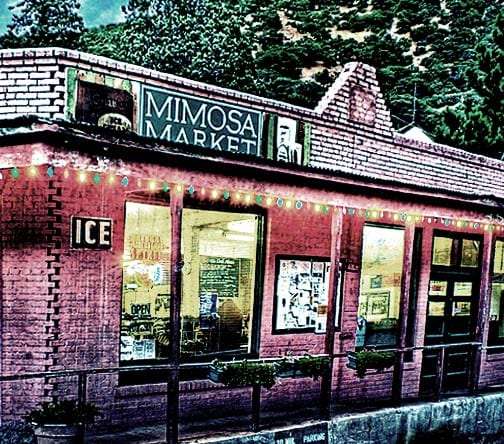 We're not doing restaurant reviews for this, the Bisbee, AZ issue of Wand'rly.
Simply put, we haven't found a bad restaurant in town. If you want a few ideas, try the quiche at Cafe Cornucopia on Main Street. We've never not gone to Santiago's, a Mexican joint at the start of Brewery Gulch, during one of our stays. Cafe Roka or the Bisbee Grille offer a more fine dining setting, the former more so than the latter. Both Bella Roma and Screaming Banshee have great pizza, in completely different settings.
You'll have little trouble finding something good to knife, fork and spoon away in town. But if you want to pick up your own goods and make something yourself, hands down the choice is Mimosa Market, a tiny locally owned grocery store and deli at the top of Brewery Avenue.
The clerk, long black beard and happy to chat up family life, sold us two Arrogant Bastards and the making for our own sandwiches. They sell meats, cheeses, plenty of wine, local beers, things like energy bars and good chocolate, and a decent selection of produce. They're friendly, they're convenient. And as a reviewer on Google Plus states, they "don't ask questions if you buy rolling papers but no tobacco".
Give them a try before hauling yourself off to one of the chains outside of town or even down to the coop, which isn't half bad in and of itself, but you'll save a few bucks at Mimosa and be halfway to an adventure up the mountain.