Discover These RV-Friendly Golf Courses In North America
For A Quick
Family Tee Time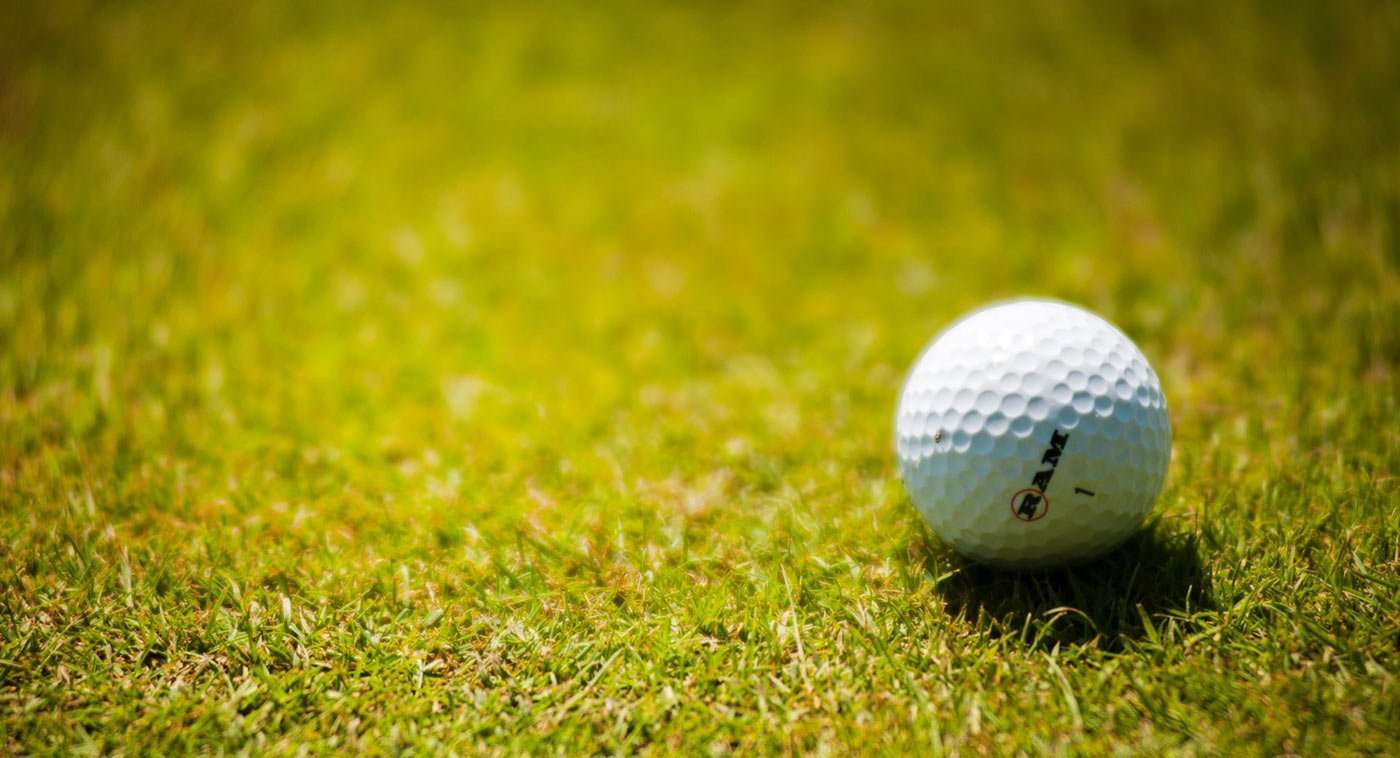 Traveling in an RV or being a mobile family doesn't require sacrificing accommodations or prime location when wanting to play golf.
The courses below accommodate golfers traveling with their families in an RV.
The resorts range from wonderful nature escapes to full range resorts with dining and activities within walking distance. From the United States to Canada there are a growing number of RV friendly golf courses and resorts. This guide is an excellent combination of golf courses and resorts for you and your family to enjoy during your journey across North America.
Experience the Beauty of the Cascades
East of Seattle, Washington on the other side of the Mt. Baker National Forest lies Desert Canyon Golf Resort with fifteen full-service lots available. A great bonus for those on the road with families is the three different courses in the area. In addition, Orondo has three full eighteen-hole courses and a championship putting green-friendly to all family members.
If you are looking to capture that picturesque photograph of all the beauty that Washington offers, Oronodo has the perfect backdrop. The Cascade mountain ranges are perfect for pictures and waiting until the sun is setting makes for an unrivaled background.
Desert and Mountain Golf and RV Resort
Amazing places to camp, hike and explore in Southern Arizona. Snowbirding does not have to be a retirees-only affair!
Mesa Arizona is the perfect place to escape frigid winter temperatures in the northern states. Another area with wonderful mountainous backdrops, the Viewpoint Golf Course and RV park is welcoming to families. The eighteen-hole championship course is incredibly scenic.
RV park spots can be reserved through the golf course on their website. There are over three hundred available spots and many families will inevitably be at the lot as well. The golf courses' scenic backdrop and the desert-style terrain make it more of a retreat than a round of golf.
Enjoy the luxury in Mesa, Arizona with a golf course and amenities for every member of your family.
RV Golfing in the Heart of Georgia
Deep in the heart of the Georgia backcountry, off the beaten path of I-75, resides the twenty-seven hole Brickyard Plantation and golf club. Rooted in history, the courses rest on a portion of an old peanut plantation that was converted into a golf course.
Exploring the state parks of Northern Georgia's Appalachian Mountains through the Autumn season.
Instead of a single eighteen-hole championship course, there are three nine-hole courses each named for the terrain golfers can expect: mounds, ditches, and water. The Water Course is the most difficult. With streams and lakes in play on almost every shot, it is important to place shots rather than go for distance as this course will swallow errant attempts.
The Ditches Course is easier from a hazard perspective. With minimal water and OB hazards in immediate play, golfers can get a reprieve on mishits. This course has many long straight holes allowing golfers to stretch shots and score on multiple holes lowering their score to par.
The RV park is owned and operated by the Brickyard Plantation and for golfing families there are special rates for nightly and monthly visitors. There are special walking rates for families and visitors traveling and staying in the RV park.
The Perfect Florida Overnight Trip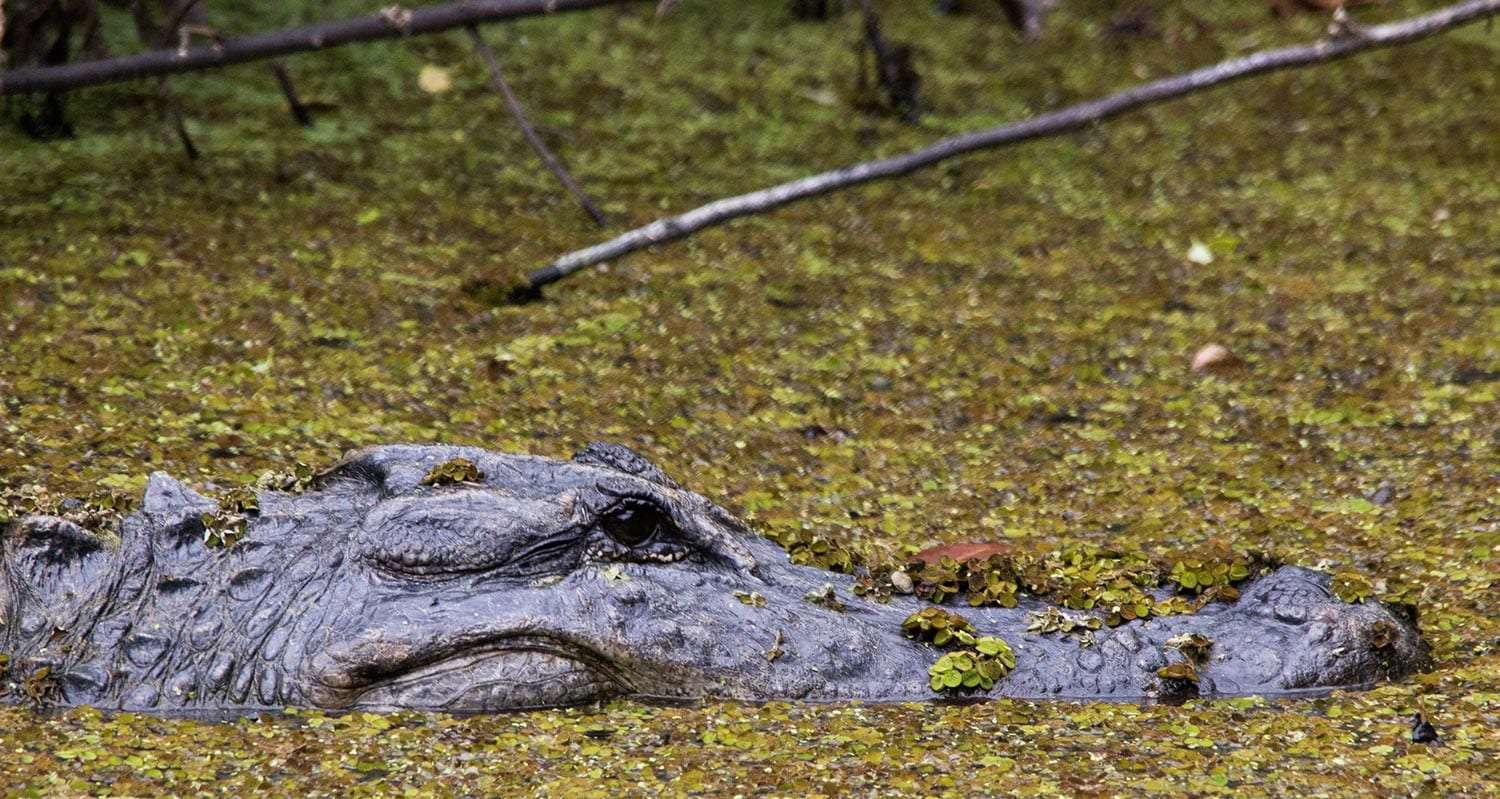 From sunshine in the Keys to manatees in the springs near the panhandle, Florida is full of crocodiles, amazing birds, cute small towns and big, big cities alike.
Between the city of Tampa Bay and the magic of Disney in Orlando, Florida, lives the small city of Davenport. The Deer Creek Golf Course and RV Park make for a great overnight pit stop for families traveling between Disney World and Tampa Bay on I-4. The flat terrain of south-central Florida makes this area and course great for walking and outdoor activities.
Included with each greens fee is a golf cart and Deer Creek recently purchased a brand new fleet of golf carts. In addition to golf cart inclusion for each round. They have special events for night golf. Golfers can enjoy a round of night golf with light up golf balls. The central Florida landscape plays well into the hands of older golfers unable to climb some of the more hilly courses.
RV Luxury in Palm Springs
Boasting a whopping seven hundred plus RV spots, the incredibly accommodating Emerald Desert RV resort is perfect for families, seniors, or anybody looking for variety in their trip. The on-site executive nine-hole course is perfect for individuals wanting to walk a short round. In addition to the golf course, there is a bocce court, pickleball, full-service RV stations, clubhouse, pool, and fitness center. There are no shortage of activities in the Palm Beach RV paradise.
Although there is only a nine-hole executive course for golfers to experience, the luxury style accommodations of Emerald Desert gives you plenty of opportunities to explore more than golf. Palm Springs has plenty to offer families from golf to relaxing scenic mountain views this is a great retreat for golfers and families.
Not a Mirage, a Wonderful Desert Resort
The aptly named Oasis Resort and Golf Course is truly a paradise in the desert of Death Valley. Another clever name is the Furnace Creek Golf Course adjacent to the resort and Fiddler's Campground RV park. The source and resort are almost right in the middle of Death Valley National park meaning there are a good amount of activities for families. Oasis Resort also has several dining accommodations on site. This Death Valley resort has dinner, National Parks, golf, and lodging within walking distance making it perfect for families with children of any age.
The golf course is named partially because it is below sea level, near Death Valley. This creates extremely warm temperatures and good year-round golf conditions. The backgrounds of each hole have the mountains as backdrops for great picturesque approach and tee shots.
This desert oasis is perfect for the family as many travel here to escape the winter temperatures, families are in high supply given an opportunity for you and your children to enjoy all aspects of this wonderful paradise.
The Links of North Dakota – Williston, North Dakota
In the plains of North Dakota is a top fifty course, the Links of North Dakota. Like other surrounding areas in North Dakota, this course is very flat meaning gusty winds can carry shots far off target. This course and resort area is great for families traveling and looking for more than just an RV park and golf course. Williston, the nearby town, is known for robust history tours and the Missouri River is close to RV parking and the golf course. This is a great summer destination for swimmers and golfers as local swimming areas are open during the summer months and have cool refreshing water.
A special package is available for golfers looking to play more than one course during their stay. The area has three wonderful golf courses and the package is very reasonable.
Canadian Courses
Canada offers a perfect balance of wilderness retreats and cool temperatures. There are many reasons to travel to Canada especially to beat the summer heat. Here are some of the best RV friendly courses in Canada.
Elk Ridge Resort – Saskatchewan
Ranked as the best golf course in Saskatchewan, this championship style course features three nine-hole courses to make each round different from the last. The course is surrounded by boreal woodlands, natural water hazards, and incredible nature views. This a great escape to enjoy the beach and golf while enjoying the comfort of your RV.
The three nine-hole courses give you a unique experience being able to create your own golfing experience each time you visit. The Tamarack course is surrounded by the incredibly lush thick Canadian woods allowing golfers to experience Canada's natural beauty.
The Aspen course has several different pars for a multitude of holes meaning you can experience different yardage and scoring opportunities each time you visit. Similar to the Tamarack course, each hole is surrounded by the Canadian Wilderness.
Each of these three courses has uniquely designed challenges but overall is inviting to golfers of any skill level. The primary change in difficulty comes with the distance each shot is made. Playing from the championship tips makes these courses considerably more difficult than simply moving back a single tee box.
Silver Creek Course and Campground – Alberta
Silver Creek is a great value golf course. Visitors will get a traditional RV campsite feel with access to a value-priced golf course. Although the pricing is in the value range, golfers and guests will enjoy pristine golfing conditions and an enjoyable campsite experience friendly families of all ages.
Similar to other RV campground style golf courses, this resort has twenty-seven holes with three different nine-hole courses. Course designers amped up the difficulty by adding lakes, streams, and other water hazards to create difficulty from any tee box. If you are looking to challenge yourself off the tee box from a distance perspective, choose to play the south course twice and create a greater challenge.
Coyote Creek – Sundre, Alberta
Another course in Alberta that is RV friendly. This course and campsite are like a small community with some guests staying for long periods of time. With access to water and other RV essentials, this escape provides everything RV golfers need to enjoy on vacation. The community is a robust year-round so families can enjoy a camping lifestyle and a round of golf.
This massive RV area is best for families traveling to beat the heat. As mentioned earlier, the small community feel is perfect for families. The number of campers at any given time means there are plenty of people around to enjoy activities and fun times.
The two nine-hole courses are the Deer and Coyote nine. You can play these in either order. From the championship tee box, this course measures 6700 yards meaning it is playable for any skill of golfer. A tempting course with several pot bunkers protecting many of the greens makes this course challenging even though the distance doesn't make it an overly challenging course.
Tips for Easy Hassle-Free RV Travel
First, be prepared for the open road, if you are new to driving an RV take it on a test drive on the streets you know well to avoid sticky situations in unknown areas. Try taking wide turns and parking away from other vehicles. Use a large parking lot like Walmart to practice turns and backing up.
Another quick hint, Walmart is one of the friendliest businesses in the world for RVs and commercial vehicles. If you can't find an RV park and need a place to park overnight, consider stopping in one of these lots.
Avoid carrying excessive water. Water is very heavy and transporting it from place to place will severely hinder your gas mileage. Instead, carry an emergency amount for just in case situations. Another thing to consider in planning your route. If you will be in a remote area for a long period of time you will want to find a place to stock up on water nearer your destination.
Pack lighter to avoid clutter and shifting items. Your new RV might have a lot of nooks and crannies instead avoid the temptation and travel light. Similar to water, the more you carry in your RV the heavier it becomes dragging your gas mileage.
Also, more items means there is a higher potential to shift and fall while you travel. You can always stock up on food at your location or in a Wal-Mart overnight. Always Always remember to pack enough medication to last for several days after you plan on visiting another pharmacy or returning home.
Regardless of where you are across the country, there is a place for you and your family on the road. From the Canadian wilderness to the Florida panhandle, RV resort and golf clubs are becoming more and more prevalent as families and couples are taking the scenic route to enjoy life. Using this guide and tips of hassle-free travel you and your family are sure to enjoy your next family vacation. Enjoy your next trip in your RV or find one of these places to stay and play.