Vacation and Room Rentals: What You Need to Know
After a long day on the road, every traveler needs a place to rest for the night.
Some may prefer tents, RVs or tricked-out buses, while others would rather get their shuteye in hostels, motels or high-end hotels. Some wanderers, however, choose an increasingly popular option: the short-term vacation rental.
Since the mid-2000's, websites such as HomeAway.com, FlipKey.com, Airbnb.com and Roomorama.com have offered easy access to various types of lodging for those seeking unique spaces. With listings ranging from rustic cabins in the woods to grand seaside castles, it's easy to see why rentals have caught the eye of savvy travelers.
Many of the websites offer the same type of information regarding rental properties, such as number of bedrooms, amenities, rates, reviews and location; but they can differ when it comes to the type of listings found on each site, the payment and reservation process and how owners get feedback from travelers. We've rounded up a handful of the most popular vacation rental websites to find out what you need to know before booking your next stay.
HomeAway, Inc.
The largest and longest-running vacation rental website, HomeAway, Inc., boasts over 711,000 property listing in 171 countries across its many rental websites (such as HomeAway.com, VRBO.com and VacationRentals.com). "HomeAway is the world's largest online vacation rental marketplace," said Senior Vice President of the Americas for HomeAway Jon Gray. "We offer a varied inventory, but the majority of our listings are larger homes perfect for groups and families."
With HomeAway rentals, travelers contact property owners and managers directly to ask questions and book reservations. Some offer online payments through the HomeAway.com reservation manager, but oftentimes transactions are processed with the managers or owners, themselves.
FlipKey.com
FlipKey.com, which is majority-owned by TripAdvisor, has an integrated approach to booking a vacation rental by adding in TripAdvisor-type services. "FlipKey.com has the largest collection of verified guest reviews in the industry and each review is authenticated based on actual booking records," said FlipKey.com Travel Expert Jen Gold. "In addition, our point-of-interest maps, which are located on each property page, allow travelers to see where the rental is located relative to local attractions and restaurants rated on TripAdvisor.com."
With over 170,000 listings in more than 160 countries, FlipKey.com allows owners to list property details similar to that found on other websites, but focuses on offering integrated online payment options and reviews from fellow travelers.
Airbnb.com
Visitors to Airbnb.com will find over 300,000 property listings in 192 countries. The website lists more unique offerings than some of the other sites and caters to those seeking non-traditional lodging options. Airbnb.com also encourages smaller, more community-based listings such as single room rentals. These room rentals can offer an affordable alternative to renting a full home and provide a more bed-and-breakfast-like experience.
The website also offers a very different way to pay for a vacation rental. When travelers book through Airbnb.com, their money is held until 24 hours after check-in. This gives visitors an added level of security when booking. Once the stay is up, both travelers and Airbnb.com hosts can leave reviews for each other, creating a more two-sided review process.
Roomorama.com
Roomorama.com offers similar booking features to Airbnb.com including unique listings and a secure payment process. Roomorama.com also offers a perks program that includes deals and discounts to travelers who book through the website. While the company has fewer properties listed than other websites, with 80,000 property listings in 130 countries, Roomorama.com is geared toward the seasoned traveler.
"We focus on [listing] properties that are professionally-managed and hence are of higher quality and are more reliable," said Roomorama.com Marketing and PR Manager Cherry Bacolod. "Most of the properties on our site are private as well, so they are more suited to families and small groups."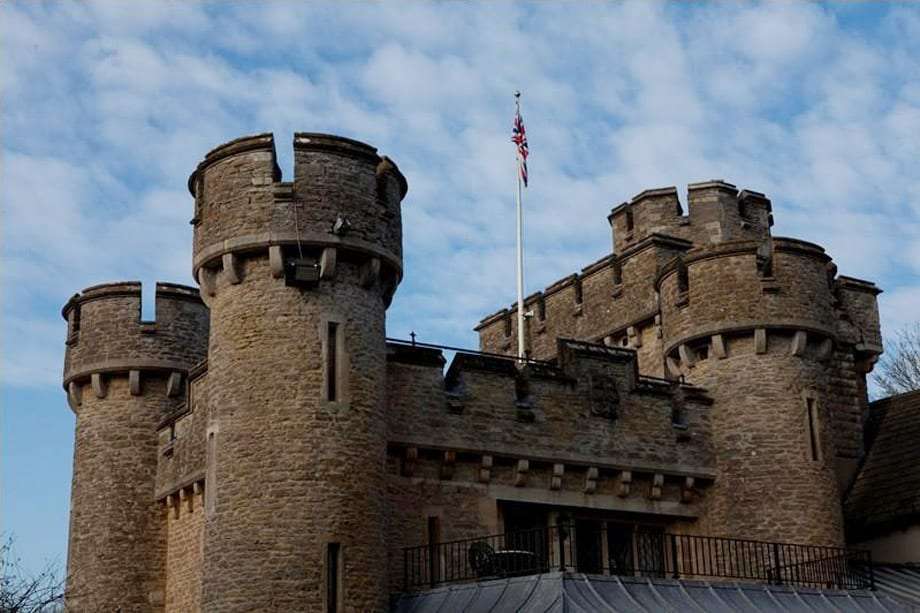 Lodging options for those on the road are seemingly endless and it can be difficult to know which choices are best suited for your needs. According to Senior Vice President of the Americas for HomeAway Jon Gray, "Rentals can offer travelers nearly twice the space for half the cost, when compared to traditional hotels. With amenities like kitchens and extra rooms, it's tough to beat the value of a vacation rental." Deciding whether or not a vacation rental is the right choice usually comes down individual preferences in terms of amenities. By considering a few travel scenarios, you can easily decide whether or not a vacation or room rental is right for you.
1.) Are you traveling with a large group?
Many of the websites list large homes and resorts that can accommodate weddings, family reunions, group trips and more. Renting an entire property can often save travelers money over booking multiple rooms at traditional hotels. Always check in with property owners and managers to assess their rental policies for larger groups.
2.) Would you rather cook your meals than dine out every day?
Whether you are a professional chef or avid home cook, having a kitchen while traveling can be a huge asset. Many vacation and room rentals offer private kitchens or access to a kitchen in the main living space of a home. This not only allows travelers to enjoy home-cooked meals, but it can also save money. Dining out for every meal while traveling can add up rather quickly and cooking even a few meals at "home" can leave more money in the budget for other activities.
3.) Do you need a home with outdoor space?
Many vacation and room rentals offer a private outdoor space for guests to use. These spaces can benefit those seeking solitude while traveling. Other travelers may look for outdoor space for pets. While not all listings with outdoor spaces are pet-friendly, many property owners will note their pet policies directly in the listing.
4.) Are you looking to experience a neighborhood like a local?
One benefit to booking a vacation or room rental over a hotel is the opportunity to live as a local. "Moving" into a neighborhood – even for a short time – can add overall value to your stay. Property owners and managers are often the best source for recommendations for local dining options, shops that are off the beaten path or activities more suited to locals than tourists.
5.) Do you prefer unique accommodations not found anywhere else?
If the answer is yes, vacation rentals are a great place to start your search. While many listings on rental websites are traditional homes or condos, there is a huge market for more outlandish accommodations. From tree houses and shipping container flats to hobbit homes and boats, these listings can provide travel memories you cannot find at the nearest hotel chain.
Like many things in life, there is more than one way to find the perfect vacation or room rental for your needs. Each vacation rental website structures property listings in different ways and knowing how to look for the right listing can save time. Here are a few tips on searching for a vacation home or room rental.
1.) Location, location, location.
All of the websites offer at least a general idea of where a vacation or room rental is located through in-profile maps and descriptions. If you are looking to stay in a certain area of a city, many of the websites can help you narrow down your search by town, neighborhood or district. For example, Roomorama.com has listings organized by country and city. Just type in your desired location and you will be offered numerous listings from which to choose.
2.) Seek out strange spaces and unique amenities.
If staying somewhere unique is a high priority, many of the websites provide the ability to search by type of listing. For example Airbnb.com has a separate section dedicated to the best tree houses listed on the site. FlipKey.com has a gallery of great places to stay with pets. HomeAway.com has a collection of castle vacation rentals listed on the site. Oftentimes these listings can book up quickly, so be sure to start your search far enough in advance.
3.) Have a week? Just staying for one night? Search available listings by date.
Each website offering vacation rentals will allow you to search by date. If you know you're going to be in a general area for a specific amount of time, you can easily start your search with dates. Many of the sites will help narrow down your search by only showing listings that are available during the dates specified, which can keep you from finding the perfect rental only to realize that it's not available when you'll be in town.
If you have decided to book a vacation or room rental in your next destination city, there are several things to be aware of when it comes to where you search, how you book your stay and the payment options available. We've consulted the pros and collected a few tips for navigating the vacation home rental process.
1.) Ask a lot of questions.
Don't be afraid to ask property owners and managers about the property you're interested in renting. Owners put a lot of time and effort (and money) into preparing their home, loft, tree house, spare room or pool house for the vacation rental market and most will be more than happy to answer questions about the property and the surrounding area. If you find an owner unable or unwilling to answer questions, treat it as a red flag and move on in your search.
2.) Contact several property owners before deciding on a rental.
Always check out several listings before getting your heart set on a certain rental home or room. It is best to compare several listings, side-by-side, to ensure that you are getting the best deal and the amenities you want while traveling.
3.) Don't be surprised by deposits and cleaning fees.
Remember: you're renting a vacation home not a hotel room. While deposits and cleaning fees can add to the overall cost of a vacation rental, the fees are often passed along to those staying choosing more traditional accommodations.
4.) Be sure that you're comfortable with the payment options.
While many property owners and managers have set up their listings for online payment (and some of the websites require it), not all prefer that option. You may be asked to pay with a check or a third-party online payment system. It's up to you to decide how you want to pay for your accommodations. However, the general consensus among vacation rental websites is that renters should always avoid paying by wire transfer and treat a request to do so as a red flag.
5.) Stick to websites that specialize in vacation rentals.
While websites where you can find a job, a dog and gently use patio furniture with just a few clicks are handy, they may not be a great place to find a vacation rental. It's best to use websites specifically created for finding vacation rentals. Visit the websites, search for homes, check out their security and cancelation policies and decide where you'll be heading.
Hotels, hostels, campsites and inns are all viable lodging options while traveling, but vacation and home rentals can offer perpetual wanderers something unique. People throughout the United States and across the globe are renting out their extra spaces and second homes to travelers. Whether you're planning a two-week jaunt or looking for a place to stay for the night, vacation and room rentals may fit the bill. Just remember to follow our tips and tricks for landing your next rental and enjoy the journey!