Traveling Winter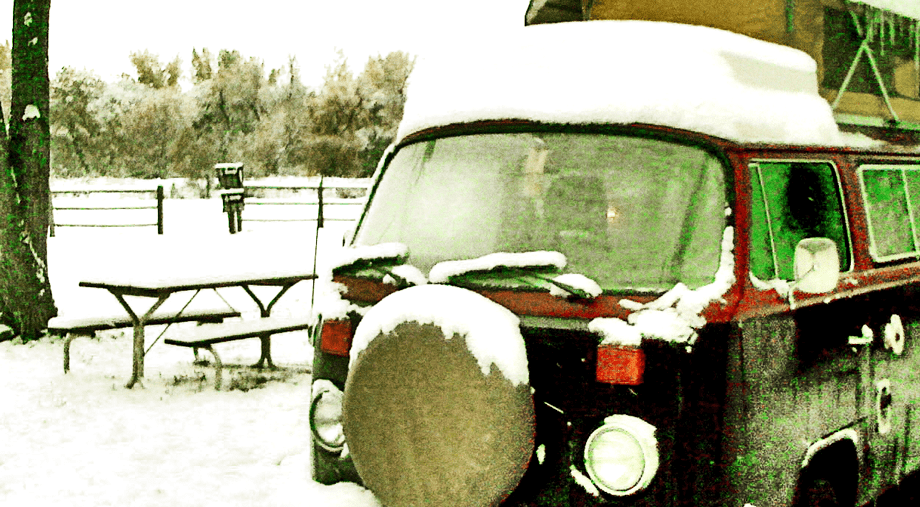 Every year it happens, nearly identical to the way it happened years upon decades upon a century before.
The Earth tilts the northern hemisphere away from the sun and winter blankets the United States. Snowbirds head south to overcrowd RV Parks in Florida, Texas, Arizona. Gas prices drop as the idea of a roadtrip seems as far away as a warm summer day. But for many, winter is prime travel season. Snowboarders (and their lesser neon brethren, skiers) and the industry that supports them migrate to the mountains for adventure and keeping the fires and coffees in the lodges hot. The following is a testament to those who keep travel alive in the winter, especially those who do so without running from the snow.
It's the blue waters of Lake Tahoe which make it a summer paradise, but the winter brings the ski season and nearly as many travelers seeking the pristine beauty of the area.
A steam boat floats amidst the ice of Lake Tahoe.
Early January in Yosemite National Park, the snow has fallen but the leaves haven't quite heard the news.
Winter over Seattle. Mount Rainier stands tall in the background.
Aurora Borealis, the Northern Lights, shine above Bear Lake, Alaska.
Ice sailing.
Kite skiing on Great Slave Lake, Yellowknife, in the Northwest Territories, Canada.
Ice boating on Lake Ronkonkma in New York.
A wrangler rides a mule through the Grand Canyon in winter.
The California Zephyr, an Amtrak passenger train, winds between snowy trees in Emigrant Gap, California.
A hot air balloon travels in front of the Rockies near Boulder Colorado.
New Orleans for New Years.
Ice skaters in Chicago's Millenium Park.
December in New York City.
A soldier returns to New York after a tour in Iraq.
December in Manhattan.
Bighorn sheep in Glacier National Park.
Lake Louise in Banff National Park, Canada, just after the New Year.
Cross country skier near Anchorage, Alaska.
A beach in Oregon, snow proliferates along the cliffside.
Geese migrating for the season.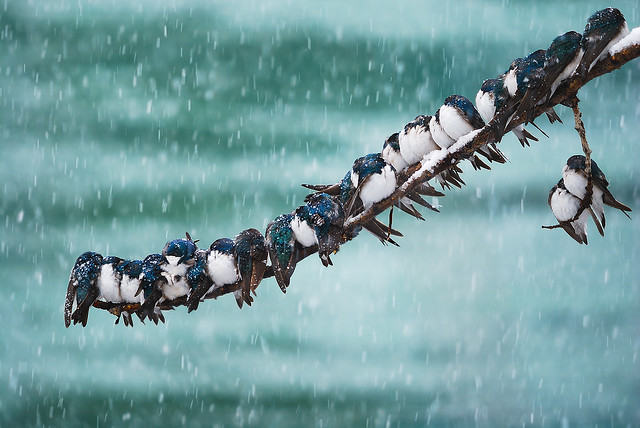 Tree swallows arrive to early in the Canadian spring and find winter storms still pounding.
Sandhill cranes in Arizona.

Though snow is abundant, the road has been cleared.
A well traveled road in the Sierra Nevadas just before New Years.
A hiker in the snow surveys the footsteps of gone before him.
Busy ski lift in Pennsylvania.
Aspen Highlands, Colorado
Snowboarders at Timberline, Mt. Hood.
A lone tree remains after a beautiful powder day at Vale, Colorado.
While much of the country is still battling with snow in Spring, RVers flock to Terlingua, Texas for the annual Chili Cookoff.
A plastic flamingo covered in snow in Michigan, it's owners likely snowbirding themselves down in Florida somewhere.
Ice fishing in Michigan.
Lake Champlain, Vermont, just before the Vernal Equinox.
Explorers approach an ice fisherman's shack in Acadia, Maine.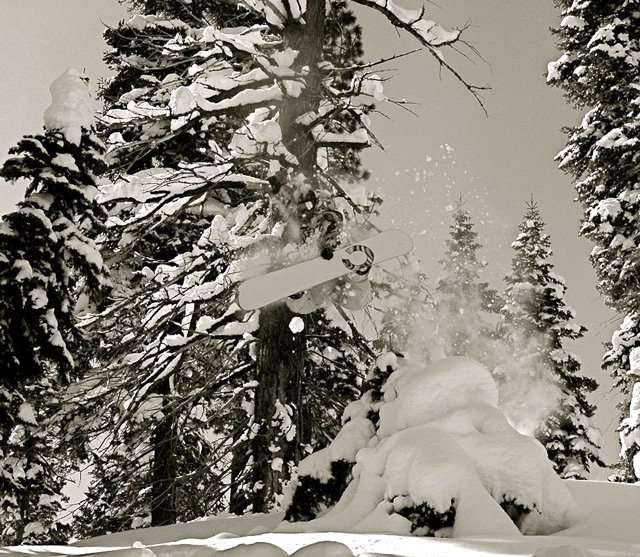 A snowboarder simultaneously explodes through and becomes one with his sport's powdery surface.