World Wide Opportunities on Organic Farms WWOOFing the Berkshires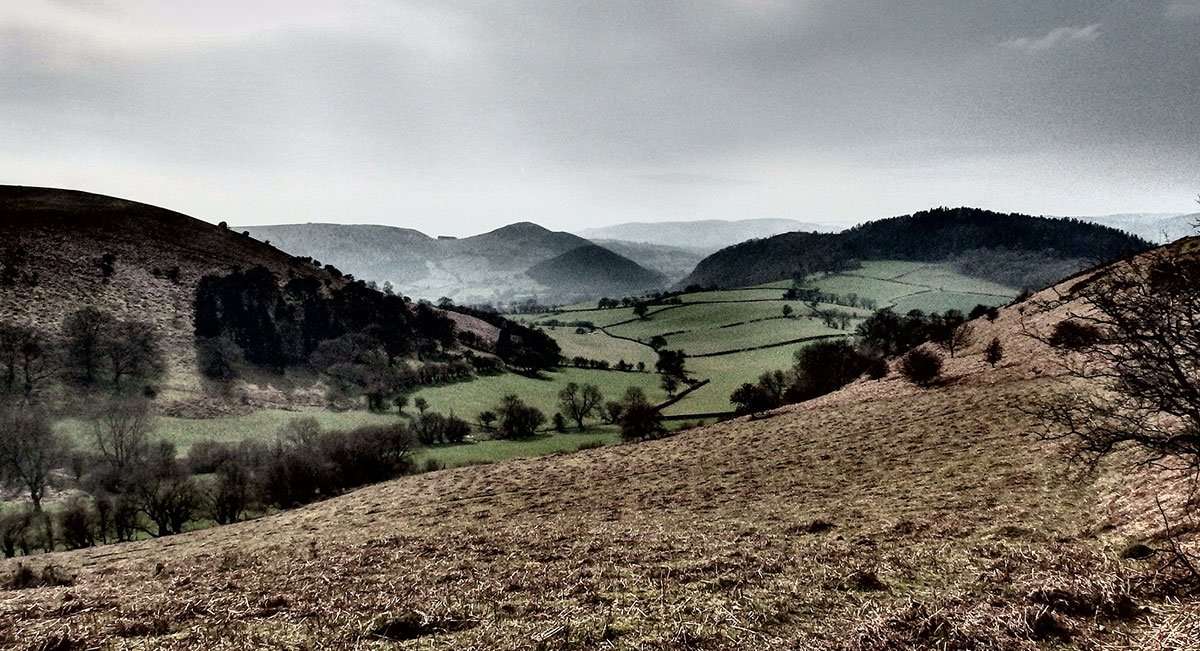 As a writer, WWOOFing has offered me ample opportunities to experience new worlds and further my creative inspiration.
My first experience with WWOOFing dates back to fall of 2011. I was wrapping up one of my more brief trips up the Appalachian Trail starting from the Hudson Valley through the tip of Northwest Connecticut–where I was born–and up through the Berkshires. The nights were getting cold fast and my plans of touching Vermont were dashed the morning I woke up to find all my belongings covered in frost; including a sandwich I was particularly excited about. I have heard of WWOOFing in great length from a number of friends who swear by it. To this day, a number of them bounce country to country planning to WWOOF the world. I was ready to WWOOF the Berkshires, and after a bit of digging I came across Taproot Farm, located in Cummington, Massachusetts.
I'm going to pause right here to express my love for the Berkshires. Mountain landscapes in general have always had a compelling attraction, but growing up in the foothills of this landscape made me find it comfortable. It could rain fire and my love wouldn't falter. I have spent a lot of time here, and even rented out an overpriced apartment in the Southern Berkshires for a nature-fueled adventure summer. However, Cummington was the first of many things I was unfamiliar with when starting my WWOOFing career. Cummington is a small farm town located in the Northern part of the Berkshires, roughly in the middle of Pittsfield and Northampton. It's surrounded by state forests, as rural as it gets. My friend gave me a ride out, although the farm offered to pick me up. After an hour on the road getting intimate with my GPS, we arrived to a long dirt road.
"Watch this lead us off a cliff," my friend joked.
"Lets keep going Louise," I replied chuckling at my lame and dated reference. I signed myself up for a mystery, so technically I was ready for anything…except monsters, serial killers, and probably cliffs.
The road opened up to a quaint little farmhouse, surrounded by sheds, cabins, and a large white barn. Ever since I was young I dreamed aimlessly about living on a farm instead of the suburban American dream home I was allowed. Something about the simple life had much more of an appeal to me than the high life, and if there was ever an American dream it would be having chickens as both your pet and your grocery store. The house sat on 130 acres of pastures and woodlands, wetlands and streams tucked away in beautiful rolling foothills. The farm operates mainly as a dairy farm, with all milk sold locally and through their farm stand.
I was greeted by the owner, Sarah, and a few others I would later learn to be fellow WWOOFers. Sarah was a kind older woman with laughing eyes, and immediately took me in like a lost puppy.
"What made you pick this place for your first WWOOF?" She asked with a smile.
"It looked really nice." I answered, and by looked nice I meant that the first picture I saw of it had a cow and I was instantly smitten.
"You ever do this kind of work before?" she added.
"A little," I said shyly, and by a little I meant I regularly plant green beans and feed my dog.
She ran me over what the farm did, and this list was not short. On top of cows they care for chickens, goats, turkeys, pigs, dogs, and ducks; which I'm told were there for comic relief. They have a large vegetable garden for homestead food needs, as well as an herb garden for medicinal purposes. The farm also produces firewood, builds cabins, maintains trails, and employs healthy food preservation techniques. The amount of work needed was endless, so I expressed my interest in the jobs I thought I could do, which landed me firmly in the animal care and agricultural department.
It was clear to me right away that Sarah was an innovative and creative person. She attempts to make everything efficient and healthy, and strives to make her world greener. When I left, she had dreams of a co-collaborative farming enterprise, which became a reality in 2014. She was supportive with of all her WWOOFers' each individual interest, and she loved that I was an artist. Her encouragement towards self-sustainment was inspiring. The farm was incredibly community oriented working with farms and businesses from in town, and open to several WWOOFers at a time.
It's unfortunate, as I flip through my notebook of the time and find more bad poetry than the actual and amazing conversations I held there, but my first chore is still fresh in my mind. It was at the crack of dawn, which is a very fitting analogy for the sunshine seeping through the cracks in my window, reminding me that cows were waiting. I was on milkmaid duty, and threw on my worst cloths before stepping out into the brisk air before breakfast. I had milked a cow once before and found it to be nothing like video games. Sarah still did most of her milking by hand because she said it hurt the cows less, which I admired. Although I had informed her of my past experience she gave me brief instructions, "Tug and squeeze".
But of course.
We tied one cow down in a separate area, cleaned her swollen utters, and I sat down to get to work. I felt like I should get to know the cow better first, but at least she didn't seem to mind my cold hands. I emptied each utter with Sarah's direction on when enough was enough. We continued with each cow down the line, afterwards giving them breakfast and washing our teaty hands. I wouldn't be partaking in the milk, but I could imagine how satisfied the person pouring it in their cereal will be down the line.
As the fall days rolled along more and more warmth appeared on the surrounding hills. Every morning it smelt more and more like winter, and every time I put my tools down for too long the leaves would hide them from my sight. I got pretty good at gardening, and figured out how to do it in a skirt without looking dumb. I was in a rhythm, coming up with little songs in my head as I rolled along picking tomatoes and squashes begging to be released from their viney prison. I remember seeing my breath and cursing the fact that I didn't bring any gloves.
I was planning on leaving in a few days and heading up to Salem for Halloween, which is tradition. We sat around eating dinner, talking about our best Halloween costumes and stories. I told them about the time my friend dressed as a cop, and because he was so broad and bald people kept walking up to him all night asking for help with locked in keys and missing wallets. Most of them he helped anyway.
The WWOOFers I met there are amazing people, and we laughed our way well into the evening. As my head hit the pillow I couldn't help but feel entirely satisfied with my experience thus far. It was tempting to extend my stay…but that couldn't happen…so I thought. White clouds gathered above as I slept soundly in my temporary home.
I woke up to a cruel Halloween trick as a freak nor'easter ransacked New England. My first thought was "Oh no, cow!", but Sarah was already on top of it. All animals were inside, some with coats to defend against the cold. We all stared out the kitchen window watching flurries add to the immense white blanket dumped from the night before. Sarah looked particularly concerned knowing that a great number of crops were still in the ground. We did our best to cheer her up, but we could tell it wasn't working. Rolling blackouts came with the storm, but we were lucky to be running on a generator as we tried our best not to waste it. It was reported that Massachusetts was hit the hardest, with 32 inches recorded in Peru just a few towns over. The remaining leaves on the trees grew covered with ice, making some too heavy to stand. The roads were covered with fallen casualties, and the men of the house took to the roads bundled up with chainsaws to help brave travelers clear the streets. I was stuck there, but I didn't mind at all. In a way it was almost fate, and with Halloween unfortunately canceled I found it appropriate to extend my time with Sarah. After all, those pumpkins weren't going to dig themselves out.