Greetings from Catalina State Park, just North of Tucson!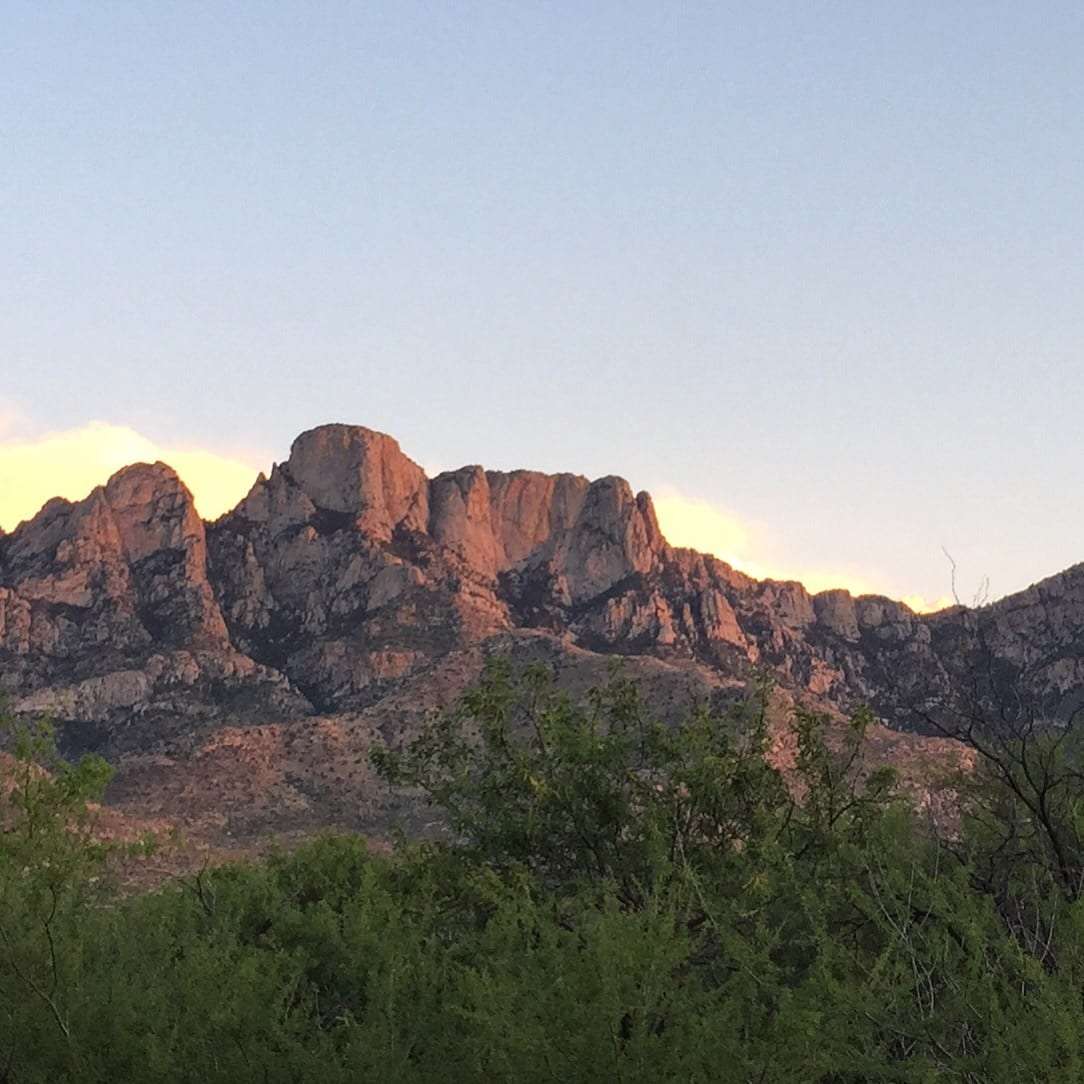 "Why is this place full when Gilbert Hill is a ghost town?" she asks.
No one seems to know. The park rangers are young and look like they're having more than your average chunk of fun for someone on the job.
"You're in Campground A," he tells me through a thick red beard at not more than 28, "you'll be somewhere on the north side." His fingers make an arch over the map of the campground, an inkjet print on yellow paper. "Do you want a map?"
Yes, yes I believe I always do. That's like asking a smoker if he wants a lighter.
Walking back that from evening's hike I spotted him. Big, round and silhouetted as dusk was heavy upon our return. The Lady was chatting with the younger boys, the oldest with rocks in his shoes and making it known and the youngest in a carrier on her back.
"Shhh, wait," I said, quietly and serious.
It was an owl. I saw a tuft of something on the corner of its head as it heard us in kind. The boys, my Lady, we all stopped.
Maybe 3, maybe 30 seconds went by but we got the good, clear sighting. Definitely an owl, a big one, and stark against the changing deep blue of evening. Then he swooped down, away and gone from sight for good.
The moon was late to the party that night as the colors went deep blue into black. Stars shown. Jupiter and Venus were heavy bright in the sky.
Upon leaving the showers, a woman approached. "Did you hear that?"
It was a great horned owl. Or so she said. We returned to our nearby campsite and cross legged, eyes pointed to the sky it was heard clear.
A distinctive hoot.
And then a return call from afar.
That went on for twenty minutes or so as the lady and I debated whether (and successfully concluded that) it was a great horned.
Then the two hoots came closer together. The owls had found one another, and the lady and I similarly evacuated nature in favor of the slumber of our van.