Greetings from Deer Trail Park Campground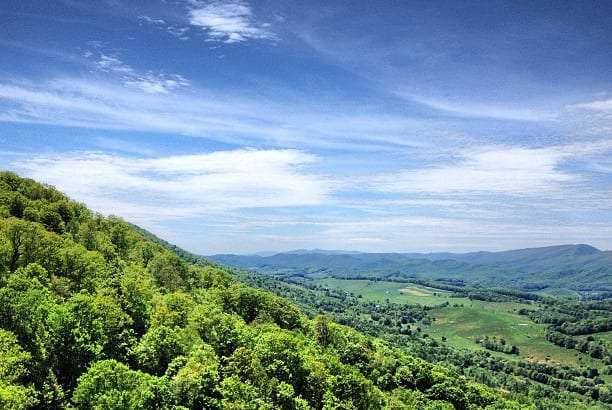 It's the evening before Memorial Day and for every spoke on every spinning bike tire whizzing trough the shale roads that wind through this packed-full RV park nestled in the western mountains of Virginia, so must there be twice as many burgers sizzling to perfection.
It's through the sounds of classic rock backed by splashing arms in the swimming pool, by clinking horseshoes keeping time with the babble of a small creek as young boys catch tadpoles that we honor our troops. Sure, there are American flags hung in abundance outside of most of the RVs, and occasionally someone will say something with raised can in coosie toasting "those who've served" but the real remembrance here, the way we actually honor them is simply by taking the first weekend of summer and living out a Norman Rockwell painting.
Whether with golf clubs or four wheelers, fishing boats or campgrounds, the best way to say thank you to our soldiers is to simply actually do all of the things they're almost dying to provide us everyday.