Freedom was the case that they gave me.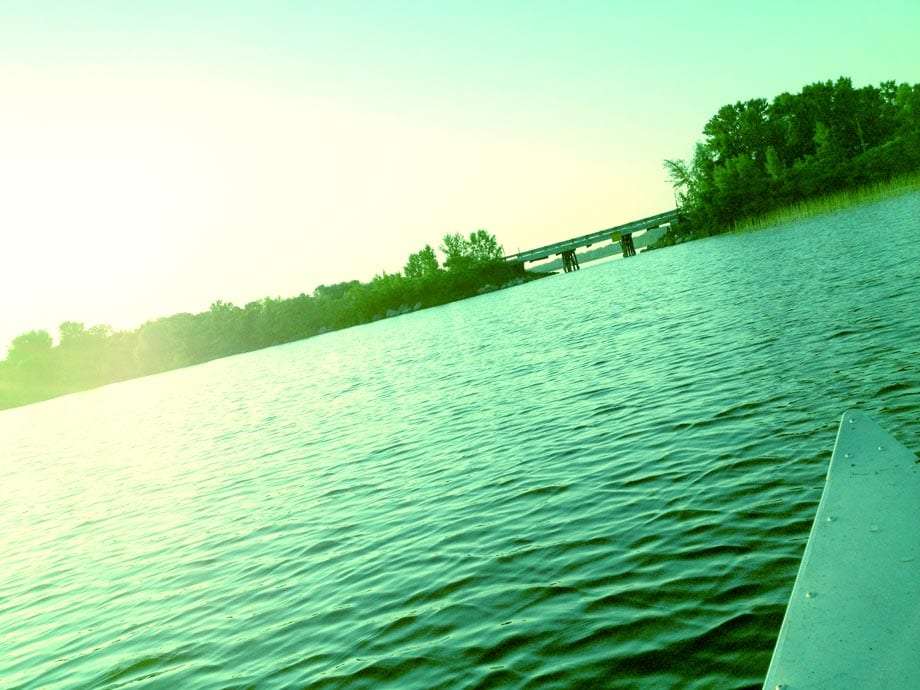 I'm not adverse to spending money on new experiences. Trading excess physical possessions and space in exchange for doing new things, seeing new places is really what this full-timing thing is all about.
That said, we've got a rather large crew, and so anything that comes with a per-person price tag eventually means more hours behind my computer. So it's a beautiful thing when you come across an activity which finds itself neatly ordered under the, "cheap and amazing" category.
A few days ago, we arrived in Mille Lacs Lake, Minnesota. We've been playing around massive Lake Superior, dubbed America's North Coast, and so Mille Lacs is certainly small in comparison, but big enough that it'll take some time to explore. When we rolled into town, though, lacking the proper foresight to realize that 4th of July weekend was rolling in like an ominous cloud of nowhere to find an RV space for a few days, we ended up scoring one of the last rental houses around at a discount price. Last night, the kids in bed and our dear Nanny all set with a television, we rented a canoe from the hotel office for the whopping price of $15.
Which lead to a few good paddle strokes down a creek. Which opened into a nice bay full of small old docks where old men launch boats that make very little wake, but are perfect for fishing. A young couple strolled by us slowly on their jet skis before–looking one last time over their shoulders and figuring we were far enough away–opened the throttle and dashed into the horizon like Aquaman and the Sundance Kid. I spread the oar through the calm waters pushing butter around a slice of Wonderbread, thin reeds at times climbing high above us as our canoe separated them into a path before us.
As the sun began to truly fall out of the sky, the type of sun Japan clearly owns, blazing red and science fiction large, the boaters further out in the lake all stopped moving around. Two steam punk water towers in town, looking like robots from an animated children's movie, slouched a bit in their never ending duty of supplying liquid sustenance to the town below, so that they could look out onto the sight itself. Sunsets, as common as they are, never get boring, never grow old or get ugly. Like a bad gradient in Photoshop, the top of our nearest star glowing bright yellow, then a perfect swash of orange, and a fat red belly, it fell into the water, forming an illusion which made it impossible to know if the lake was putting out the sun or the sun was melting the water.
And then it was gone, and so were we.
That is what a healthy dose of freedom feels like to me. Watching something beautiful, even if you've seen it a thousand times before, and knowing that it's yours to watch again for as many days as you care to make the effort.
Happy Birthday, USA.