Greetings from Colorado National Monument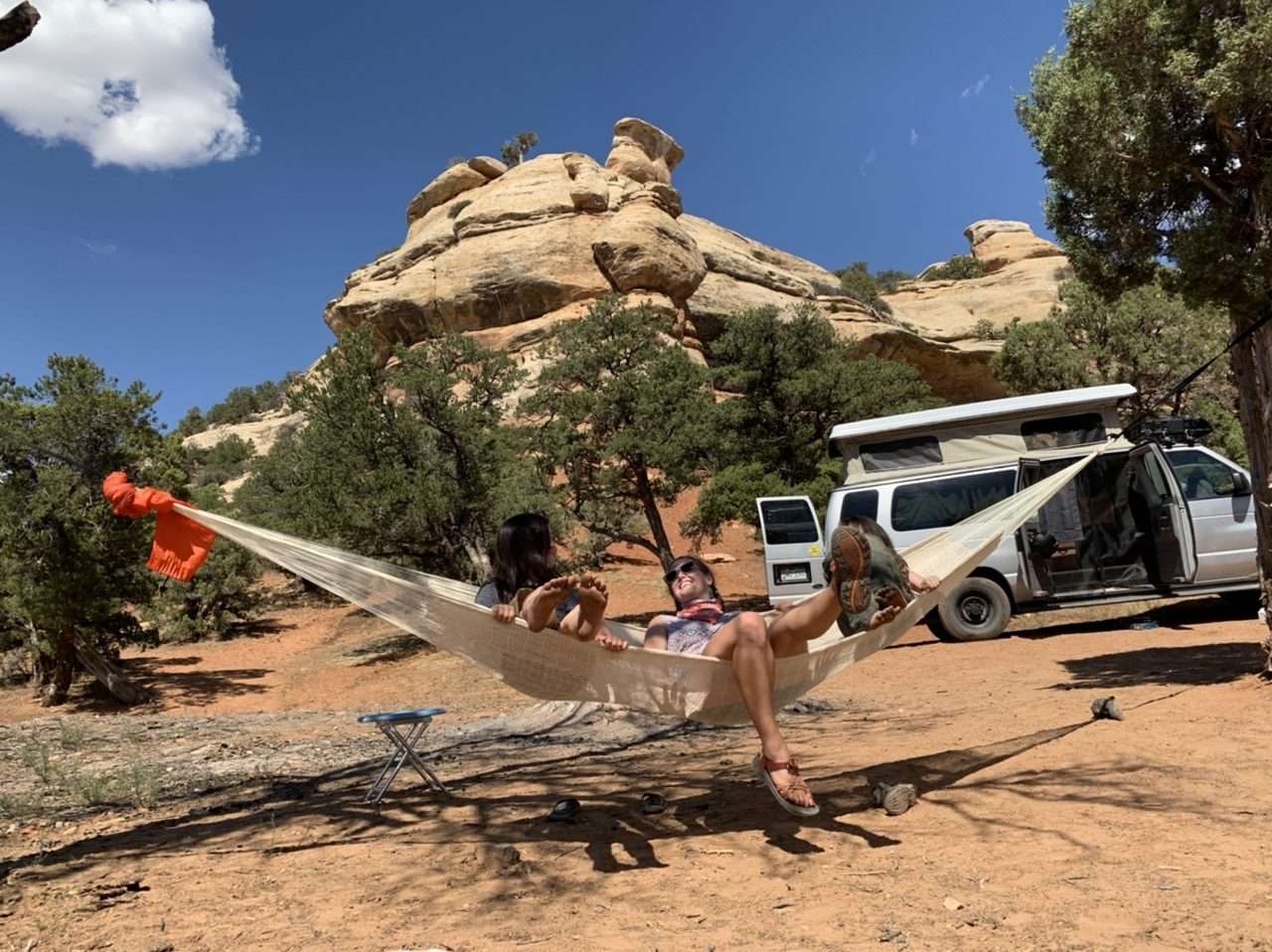 It's been two years since we could say with meaning that we've been "on the road."
Certainly, a time or two spent weekending, a long road trip, or even a few months were spent disappearing into warmer climes by the names of Florida or Arizona were had. We just knew we'd be going home, which had become an Airstream at 9000' in Colorado's San Juan Mountains.
But as we once again departed, our oldest son—his high school ambitions the reason for us spending two winters in one location—off to the Navy even as our latest addition to a cavalcade if boys is just turning two, Colorado National Monument proved our first destination.
We slept, our van next to two of our dearest oldest friends in their own home on wheels, beneath Miracle Rock. The desert sun flowed immense and spectacularly difficult to deal with from as early in the morning as it could afford, but between the steep canyon sides and unusually tall junipers and pinyon pines growing all around us, we managed to sneak shelter and only barely sunburn those parts of our necks unobscured by clothing or shade.
Days in Grand Junction were spent disappearing submerged into local watering holes, sideshoots of the Colorado, or driving the anxiety-inspiring Rim Road, which I'll admit was too narrow and harrowing an endeavor for me to complete in its entirety.
But while sights to behold were in abundance, good friends aplenty and the notion that some worldwide pandemic might be slowly disappearing were all lovely traits associated with our first few nights road bound again, it was the fact that we were once again free of the restraints of any once location that sent my smile canyon deep and wide in rejoice.
Thanks for welcoming us back to the road, Grand Junction, it's good to be whole again.