Greetings from Northern Georgia!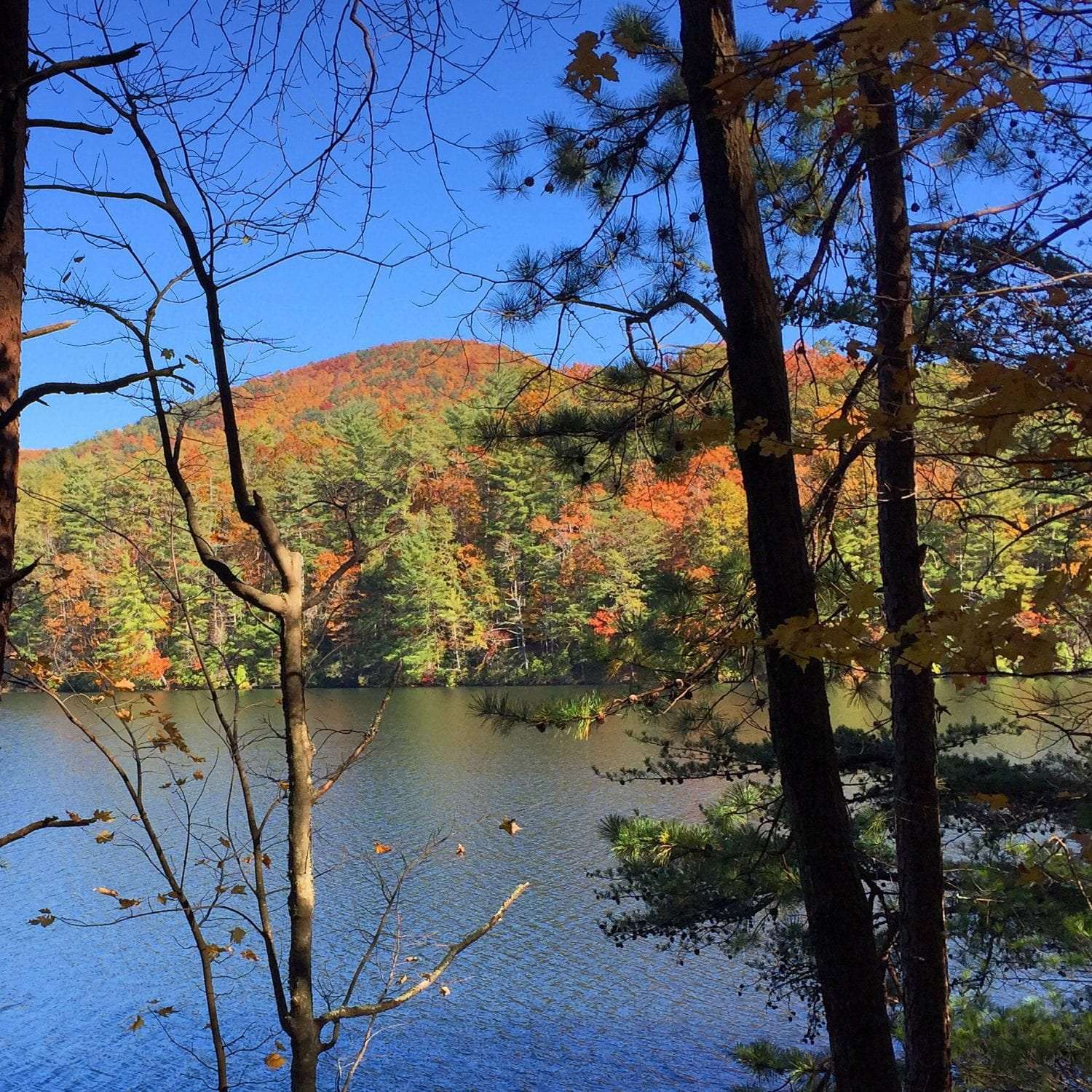 The Painter has been kind to these Appalachian Mountains of Georgia. A Blue Ridge speckled with the yellows of tulip poplars and silver maples, red maples and oaks abundant, and the duller rusty browns of hickory and horsechestnut fill the spaces between numerous towering green Georgia pines. Alpine Helen, a small Bavarian town along the Chattahoochee River runs fat with tourists out soaking up the warmth and color of this time of year in this neck of the nation's woods.
Campfires perfectly lull the slightest bite of cold as the sun goes early down. Cameras are clicking on every trail, every roadside turnoff. The friction of rubber tires as they negotiate winding roads through national forest counteract the open free air of a place well on its natural way of recovery from a long gone era of over-logging. A hawk circles above a leashed dog barking at a squirrel running loops up and around the knobby bark of an old oak tree.
Our silver Airstream reflects it all as the rustle of leaves under our feet on hikes around lakes, through gorges and into the misty spray of waterfalls consumes our days. A train's whistle in Blue Ridge, a roundabout in Cleveland, Georgia, they all pepper this land with the quaint beautification one hopes to find every time the traveling stops and the exploration begins.
Places surprise you, sometimes expectations let you down, and other times when little idea about what lies ahead is swirling in your brain, the small towns and mountains of Northern Georgia burst onto your scene and make you want to stay for as long as the weather promises not to freeze your pipes.