Greetings from the Outer Banks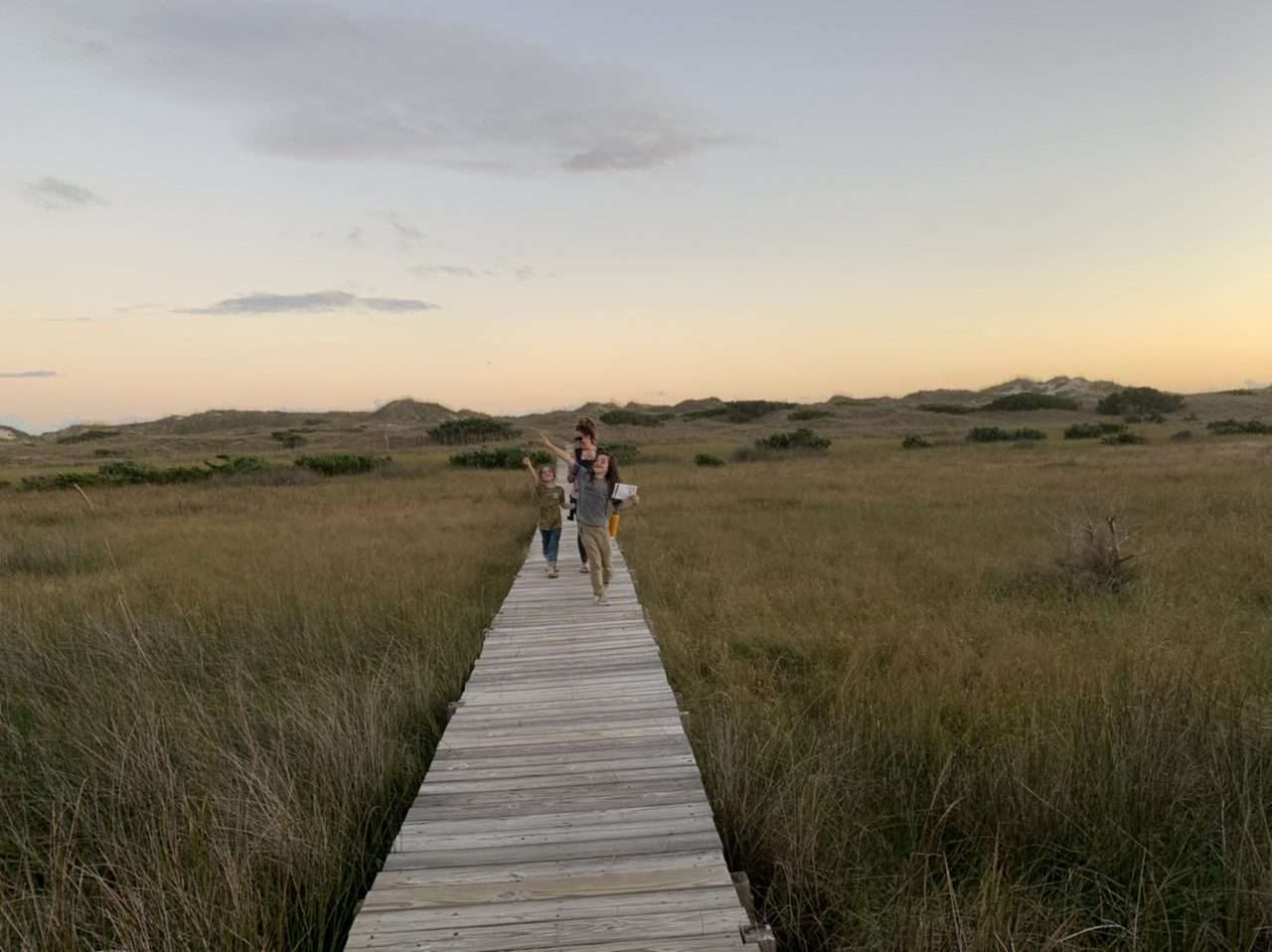 It's well into November and they say by this time of year, most of the tourists should have flocked home. I don't know what typical migrations are in the months with a more summertime inclination, but the sleepy attitude of this stretch of sand ever-shifting on the tides is just fine for us right now. The ghosts of the Wright brothers, the first radio transmission and the lost colony of Roanoke consume our roadschooling days. Beaches full of tire tracks where fisherman and locals in 4×4 trucks trade away their days for that East Coast sunrise stretch out the distances between the national seashore campgrounds, where we find both sunshine and shade as necessary to keep this solar-powered and outside life floating along like driftwood without a care in the world.
Nags Head makes a promise of anything you'd need, from vape shops to groceries, mechanics to watercraft rentals. I imagine families in troves filling restaurants boasting the freshest catches and each stacked one next to another on the main drag, North Carolina 12 and the side streets closer to the water alike. In a world where we hadn't figured out how to live out of a van, this might be the best place to take your one week a year's vacation, it's so left alone, so raw and natural but still plenty of civilization to fill in the gaps which necessity has filled our modern lives so fully.
Heading south though, it's towns like Waves and Salvo, Frisco and especially Hatteras that float our particular boats.
Flash flood warnings, the after effects of Tropical Storm Eta, begin to fill the low spots on these islands and so we hop a ferry back to the mainland, imagining one day no doubt we'll be back when the weather is singing a sunnier tune and the world is no longer on lockdown.