Greetings from the Upper Peninsula!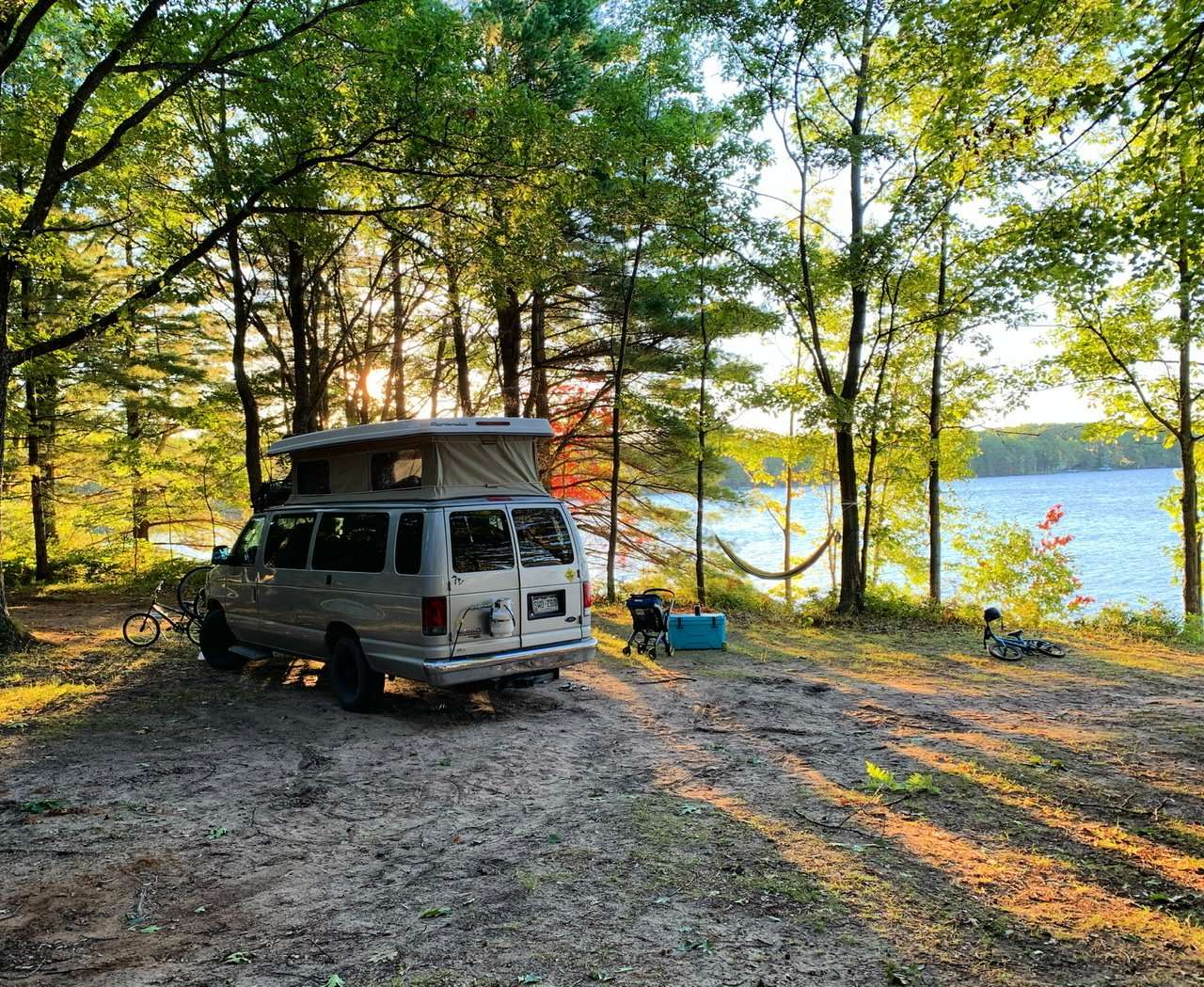 We cling to the shores of the northernmost stretches of the Great Lakes State for as long as possible, knowing that once we cross that lengthy span of a Mackinaw Bridge, for a few states anyway, nature will be harder to come by.
It's been lakefront camping for months now, our wheels wrapping pavement beneath them like a conveyor belt only 45, maybe 80 miles a day, campsites chosen and occupied for days at a time, slow travel—even if it's a bit faster than our usual "find a spot, stay a week" rituals.
Old-growth forest paints the sun's shade across our roof, a campfire here or there—but no longer a nightly pursuit—warms our toes even as August disappears into September. The days are warm and the nights wait until after the boys' usual bedtimes.
Every waterfront experience available lives on these lakes, from the calm still of inland bodies with names like Pete's Lake to the three foot swells whipping against ever-eroded shores on the Superior side. That lake tears trees down and smooths rocks working overtime while Lake Michigan, not an hour's drive south, is crystal glass flat, inviting swimmers and kayakers into more hospitable waters.
The vacation homes stay well hidden, forested private away from the bumpy, crumbling roads we explore. Anglers and fudge-seeking grandparents roam the spaces between small towns eager to explain to tourists exactly what a pasty is (basically a chicken pot pie without the pot, and not always chicken.)
We'll hold onto this stretch of land for as long as possible, until the day comes when the nights are too cold, two in a row, and the migration will mandate we move on. At that point we'll give Mackinaw City a once over, Wylder, seeing all of the candy shops and toy stores, boats large and small, happy children and happier ancestors, will declare, "I'm going to live here when I grow up."
His mom won't be able to find a reason to suggest he shouldn't. "I would have ended up here if I hadn't moved to Colorado," she'll say.
"Maybe I'll live here with you," his older brother will consider.
And then the bridge will be behind us and off to the next leg of our life.