Greetings from Tuskegee National Forest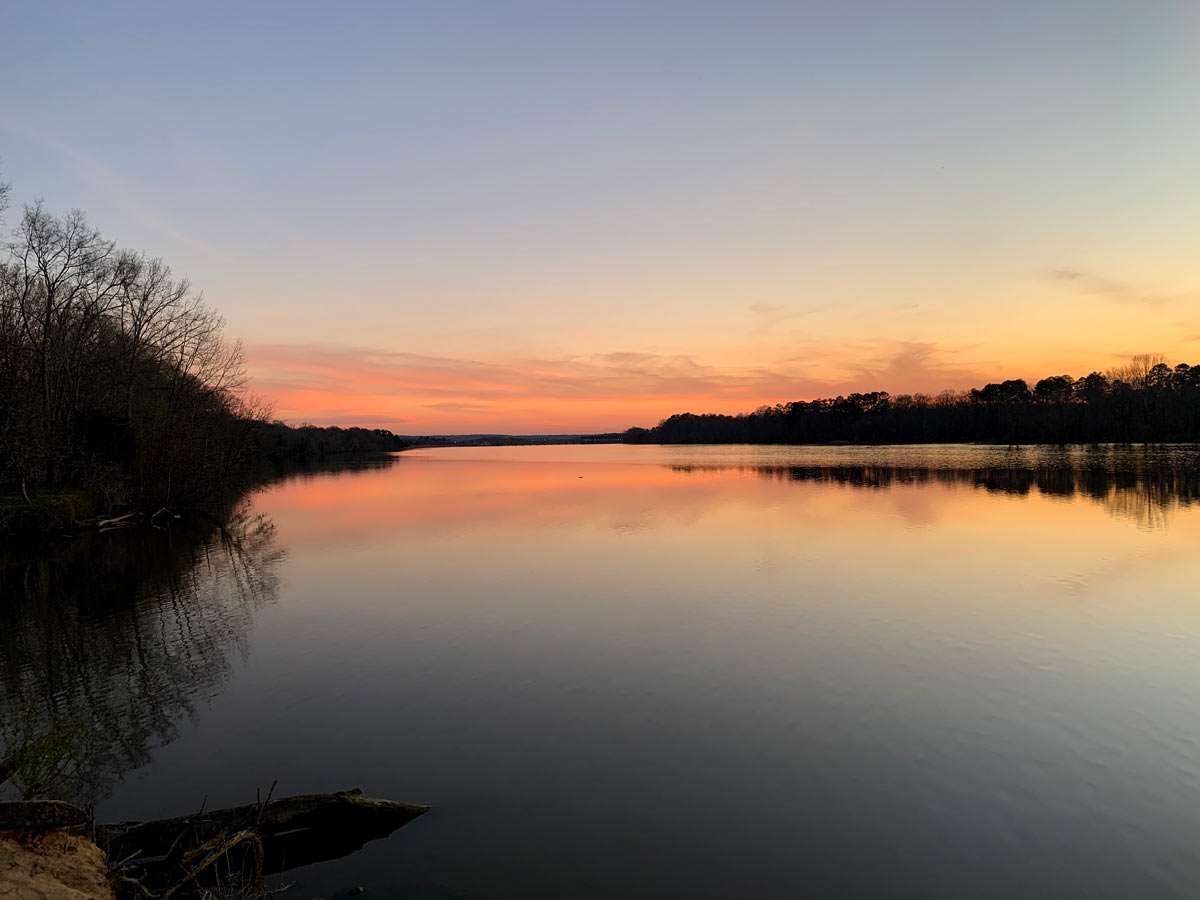 "Google says the ranger station is closed," Renée tells me.
"But the forest service website says you need a permit to camp?" I ask a question she can't answer.
We proceed to the forest headquarters, just outside of bustling Auburn. I'd be remiss if I didn't mention that the college town itself was a site to behold all on its own, with lines of cars respecting pedestrian crossings, the up and coming generation filling sidewalks in search of brewery after local pizza after hip hardware store alike, and a general cavalcade of wealth and culture in a way we haven't previously experienced elsewhere in Alabama.
The ranger station is clearly closed, but I continue toward it hoping one of these permits required to camp in some dozen primitive, dispersed sites might be obtainable from a kiosk perhaps. A white truck bearing the USFS logo approaches. A blonde woman, 47 I'd guess, winds her window down yards before meeting my own.
She nods upward as to signal that I may begin explaining why I'm here on her day off.
"I know you're closed but I heard you need a permit.." I begin.
"Well, yeah, we're closed. But I'm here!" she's beyond friendly, happy for the interaction I suppose and I'm delighted at the chance to speak to a stranger safely in these apocalyptic times.
"Just find a spot, if I drive past I'll drop off a permit. But site 12, that's the best–" she proceeds to describe a variety of locations where we can camp, those which she finds the most beautiful, or suitable, and gives us verbal directions to all of them at once.
I consider informing her that I do, in fact, own a telephone, and like most modern day futuristic gadgets, it comes with a robot that knows how to get everywhere. Instead, I wait for her final explanation of how I should turn left down this dirt road and make the third right and so on until she waves goodbye and we're forest bound.
Hikers, mostly with dogs and smiling faces, are everywhere on narrow, washed out yet dusty roads. Camp set up, I make a fire. Magnolias and hickories dominate a hilly landscape, not quite spring but definitely nothing like a winter further north. A campfire keeps us warm enough and night falls late at the edge of the Central Timezone. My family soon asleep, I tend the fire as a lunatic posse of coyotes goes singing rabid insanity in the distance.
We're westbound and quickly, and the pandemic is still real, or I might argue that staying here, exploring these sunny, cell service rich forested campsites would be more than appropriate for a week or two.