Home Schooling Around Southeast Asia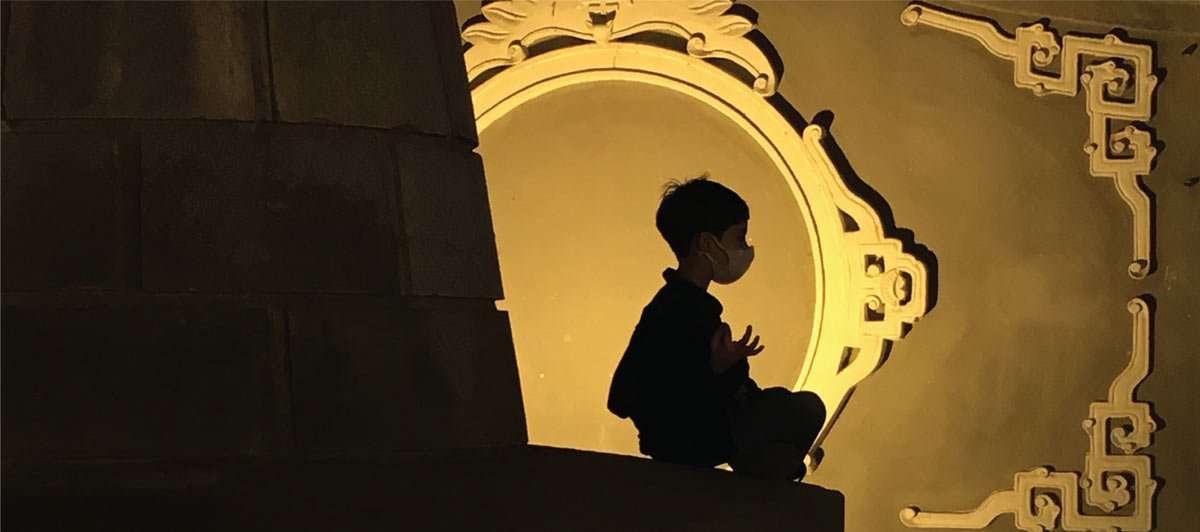 Our son Luka studied English in preschool and kindergarten, a usual practice in private schools in Mexico. When we arrived in Canada, we noticed that he wasn't able to speak even a sentence and his vocabulary was almost nil, typical of the results of that type of education. So after four months of fun and soft home schooling in Canada, learning how to do teach him ourselves, we moved to Thailand, Bangkok and Ban Na specifically, as volunteers building an ancient kitchen in Wichai's Place in the jungle.
We'd been learning ourselves from every question he asked.
"Why do we need passports? What's Thai? You can build your oven? How does bamboo grow? Why don't they eat milk and cheese?" et cetera.
We traveled via train to Kuala Lumpur, Malaysia, and as the context changed the questions did too. We stayed at the Home for the Angels, a Confucianist-Taoist temple that works as an orphanage for kids. Luka was able to play and interact with the other kids, but they all spoke Mandarin, some Malay, others Tamil or Thai, and few English.
Luka took all the classes: math, Di Zi Gui — a manual to be a good child and good parent — English, Mandarin, traditional calligraphy, theatre and the basics of how to eat, drink tea, respect each other and be thankful. We became vegetarians.
We began studying Chinese together. We practiced the rituals and memorized all of them.
A month passed and we moved to Hanoi in Vietnam, staying for three weeks in this awesome city while my wife and I taught art classes in English. But the pollution was high and when a friend offered us to volunteer at Cát Bà Island, we moved the next day. There, Luka made friends from the neighborhood and they taught him Vietnamese even as they all practiced English together. Three or four hours every night we discussed light and photography, basic math, English grammar, Spanish in general, geography from politics to soil and seas, Mexican and world history–especially Vietnamese–and so on, always guided by arts and games.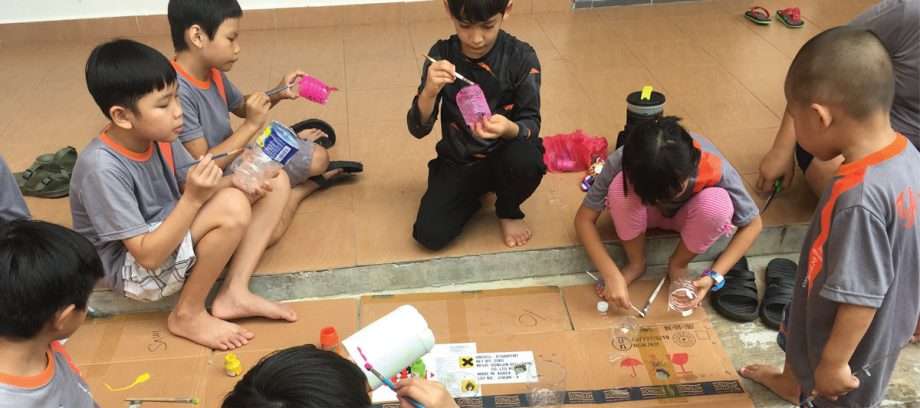 His personal interests were all related to the sea: the Titanic, megalodon, the Kraken, sperm whales, pirates, and so on. So an important part of teaching him was to focus on topics relating to the sea. Learning about sea creatures, the sea itself, and the associated myths depicted in literature, fiction, and movies that build a world that captures his interest and imagination.
We walked in the morning or the evenings to the beaches and frequently we toured around Ha Long Bay, and during the evenings he played with the other kids. In that time, we discovered the worldschooling concept and families practicing it. Coronavirus spread onto the island and all foreigners were evacuated; we moved as fast as possible to Malaysia, back to the orphanage.
For the next two months, isolated, we coexisted with fewer kids, silently and calmly we received significant and meaningful lessons. Four months in total we spent practicing Confucianism, improving Mandarin, learning how to respectfully love each other, as ourselves and the Tao — meaning everything. He (and we) ate anything that was served. He also washed his dishes, clothes, helped the younger children, and was significantly responsible for his tasks and himself. If the Confucius practices seem intense or restrictive, we can say it's a matter of guidance. We can't select what Luka will pick, watch, or do, but we can explain, we try to understand with him and we guide. That's our role, and with the bodhisattva, Kong Zi and the Tao, it works great still today.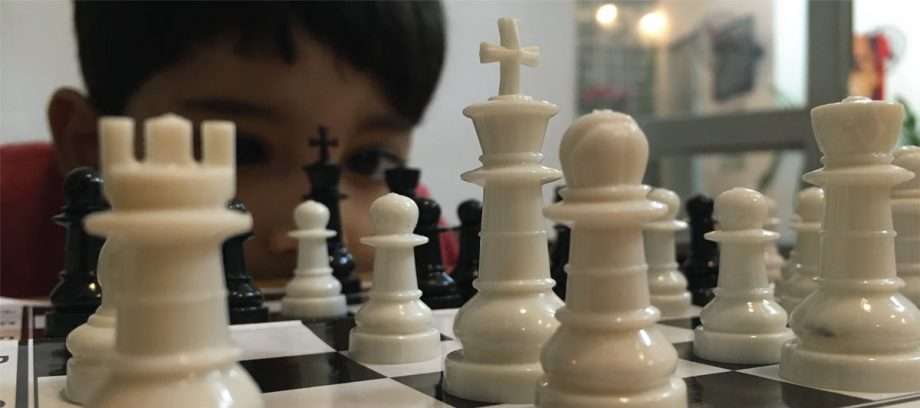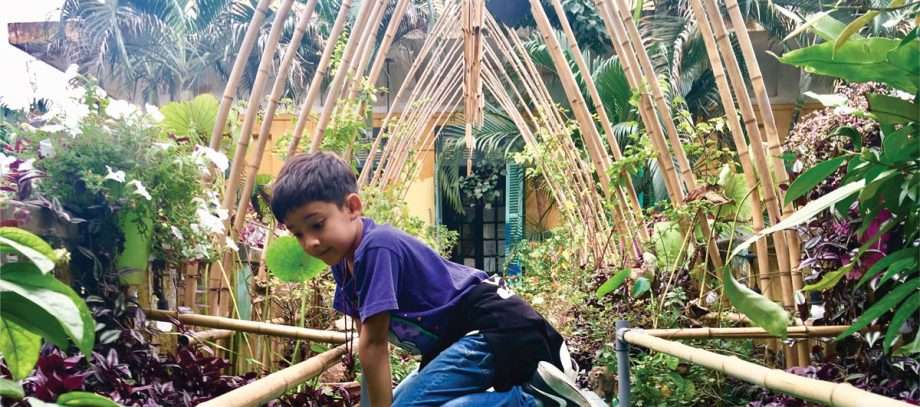 We offered art/bio construction classes, five hours per day, every day without no days off. We enjoyed it, Luka enjoyed it. We made lots of friends and family, such as the principal and her daughter. Around that point, we reduced our own educational sessions to one hour, as he was learning stuff the whole day. He was happy, he shared love the whole time and–almost–never complained.
Our visa was about to end, and we began our next challenge: to move to Wales, UK. What was the surprise for Luka? The voluntary program was to build a pirate ship inside an old chapel.
A pirate ship?!
Yes, the Astral Ship.