Greetings from Picacho State Park!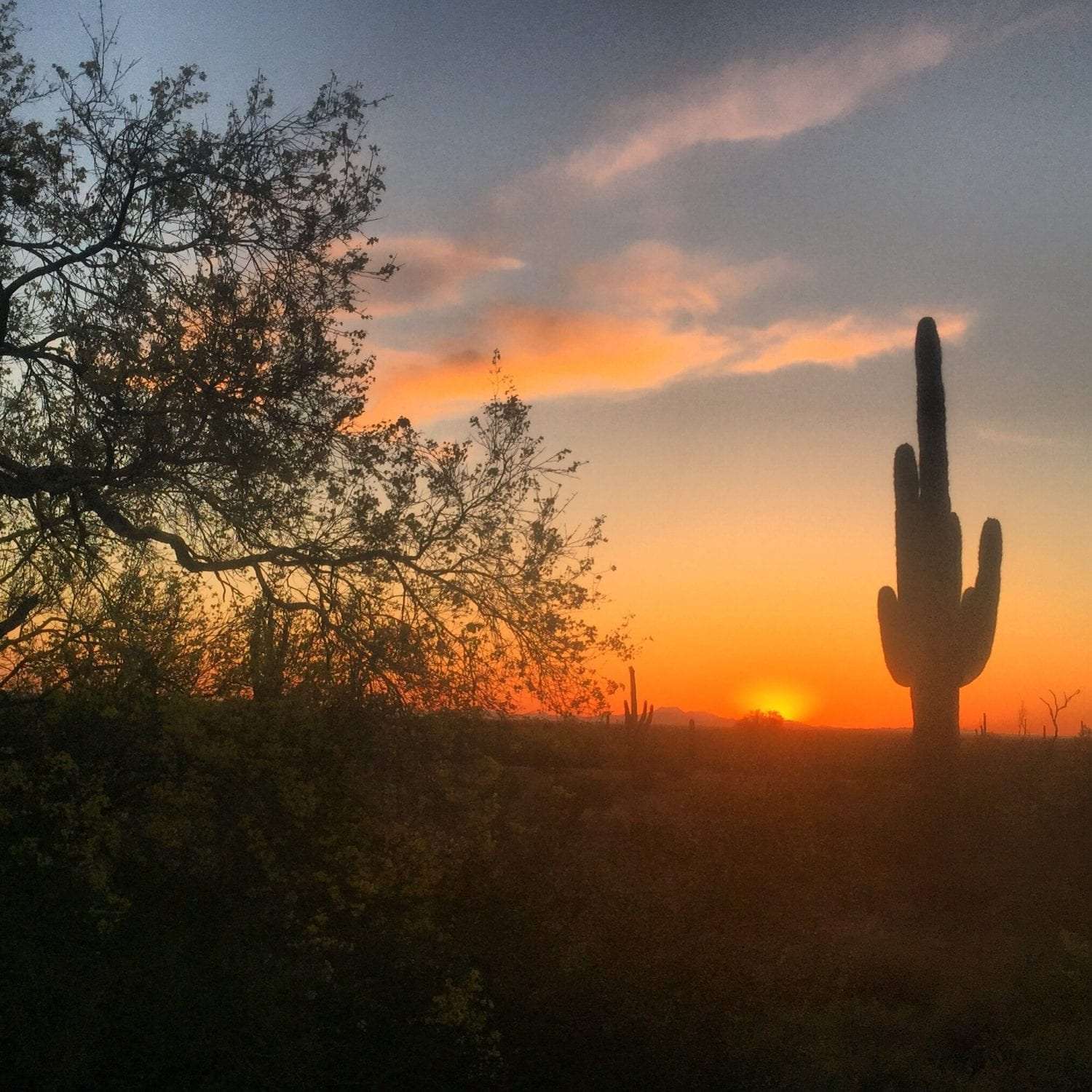 It's amazing the amount of traffic that a freeway can hold at any given ungodly hour of the night.
From a seat in a campsite at Picacho State Park, I watch it go by. Like a city of slowly shooting stars, an endless stream of headlights parades down I-10. The sound of it all is dim though, and the stars persist in a moonless sky, so I waver not.
It's only our first night of two here, and we've already scrambled up rocks, watched a blazing sunset silhouette the saguaros and palo verde.
Tonight will have been our first campfire since leaving West Texas. The rest of Arizona and New Mexico having suffered from the duel blights of drought and fierce winds. Smokey warned us, and we always listen to Smokey.
As state parks go, this one is not particularly spectacular and with the lights of some city I imagine eventually blurs into Phoenix aglow in the distance, beyond that highway, I can't say it's in any way remote.
But it is nice, and a weekend spent here could be spent worse elsewhere.
In a few days we'll be off to Joshua Tree by way of Lake Havasu, and I can't help but feeling extremely grateful for where we've just come from and everything on the path ahead.