Post Card from Ontonagon, MI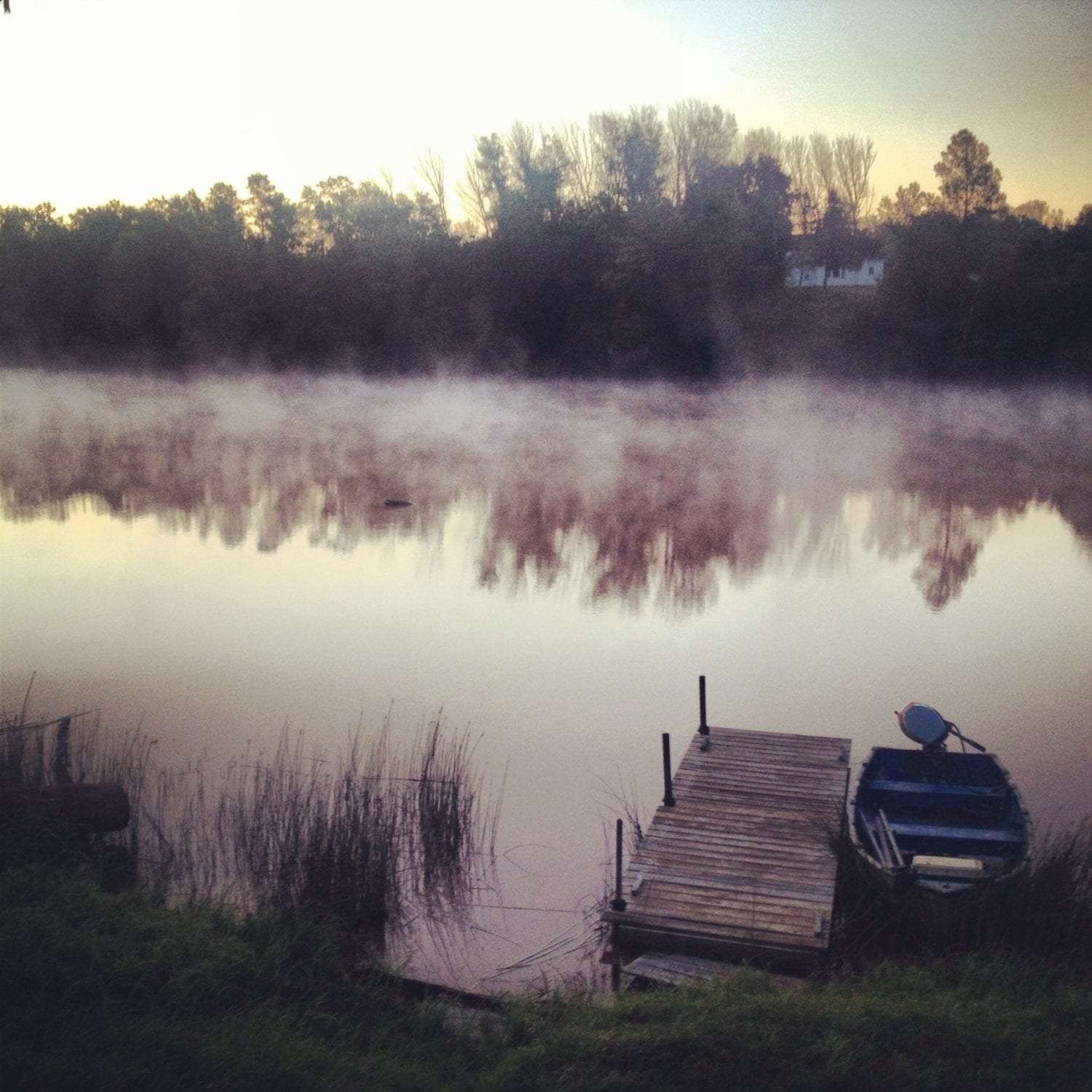 Part of the sky cracked open just before sunrise this morning, bleeding a purple vivid and calm light across the river. Myst marches slowly hovering above the surface of the Ontonagon. The flapping hum of a small fishing boat firing its engine lurks through the fog from an unseeable other shore.
A single truck's headlights split the fog high enough to creep over the bridge, some early start fisherman or unlucky member of the Sunday workforce on his way to disappearing into the thick again. The boat finally breaks into view, a man dressed in warm clothes, his two dogs, both labs, one black and the other yellow.
My youngest son is in my arms. Our sweaters match by coincidence, blue and gray stripes. He falls asleep hanging from my arm and hip just as we come upon a deer. It sees us simultaneously. There's a staring contest, a mutual understanding of peace, and then it's on its way to leaping freedom Lake Superior forests all summer long.
We head back to the Airstream to do the same.