Postcard from Beaufort, SC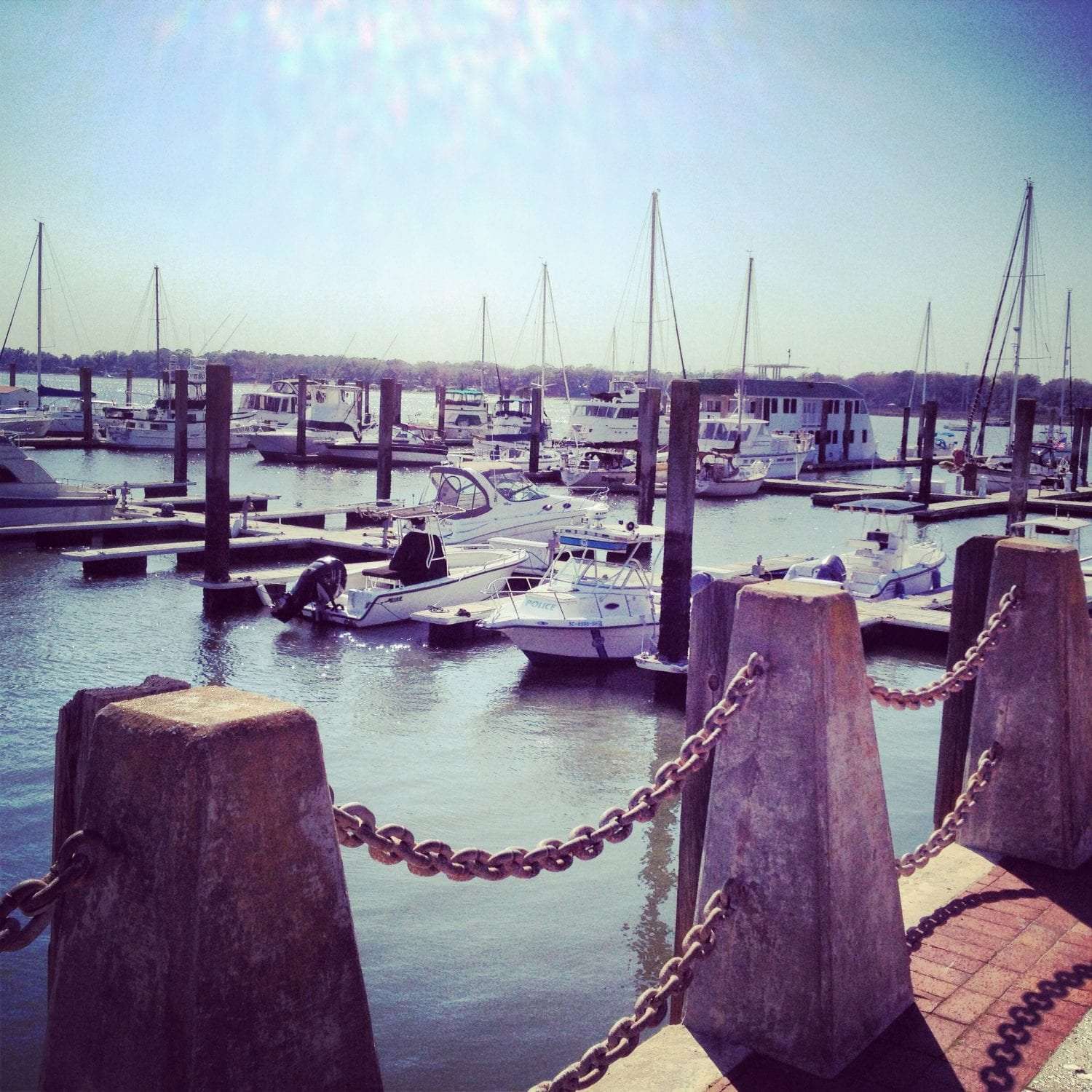 "Have you ever seen a bike this old?" He yells, eyes well off the road and hair swinging all over his face from the back of a navy blue, indeed ancient looking, beach cruiser. Tristan has once again successfully made friends, the first night of our arrival of course, and therefor has been his usual rare presence as he and they climb fort style playground equipment and discover long forgotten paths through the forest.
All the while, still adjusting the finer tunings of life in the Airstream, Lady puts Winter, all of terrible two and then some at times, down under a window draped in constellations while a storytelling involves tractors and the preparations for converting our life from its daily hours of child rearing to a few precious ones where only adults remain. Discussions of family affairs gone by or what we should do about tonight's dwindling firewood supply bide the time between a few beverages and the ever thickening sound of insects rattling their tune through the woods.
In town tomorrow, if similar to days past, we'll find a restaurant with a view of the Atlantic Intracoastal and decide largely who will be sharing what from our usual choices of the reubens and fish n' chips and tuna melts you find across this American landscape. I order the only item on the menu I'm ever all too concerned with, a good noontime IPA, and listen to Winter's only request, that I draw him a crayon truck on the back of his kids menu to help distract the boy from otherwise desperately trying to steal forks from the rest of us.
Tonight though, as I roll into the back third of my space in the van and those insects are in full chime between the Spanish Moss and Atlantic Ocean, the slow up and down of our youngest son breathing through the walls of his miniature crib, as I wait for Lady to return from her mission to the bathroom, I'm about as close to 100% as I've ever had the pleasure.