The Stinging Nettle in Barcelona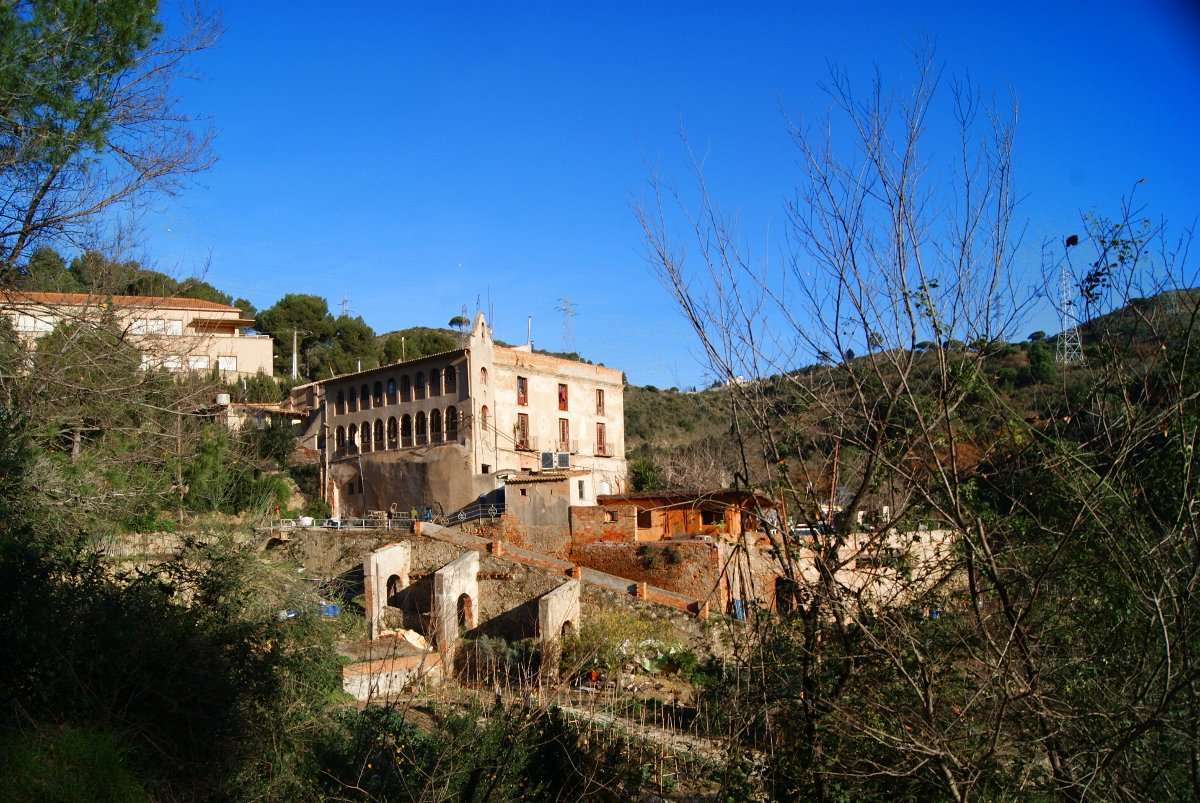 I was just two months into the long journey that would become my life for more than four years. I had hitchhiked down from France with a mischievous squirrel-like being named Alex, and Barcelona was our oyster.
Every day we would go to a circus squat: a huge open-plan space with trapezes, aerial silks and all manner of gymnastic equipment, with beautiful young bendy people tumbling impossibly high, dancing with the air.
The space was run on donations of time. Train as long as you want, then put some time into keeping the space together. Some days we would dumpster-dive food on the way there, and cook a pot of food to feed the hungry acrobats. Other days we would clean the kitchen or the toilets, or tidy up the free shop, in which I substituted some of my old tatty clothes for other people's tatty clothes. I still have a pair of trousers from this free shop. We wanted very much to make friends with the beautiful bendy people, but we were always a bit shy.
That was in back in 2009. Now, almost six years later, I'm back in Barcelona, married, and arriving in a plane. It's like a different universe.
I don't remember the city well enough to navigate without a map. I remember several beautifully-kept squatted buildings in vast, elegantly crumbling houses, which have probably since been evicted. I remember Park Guell, which was always a free park, but has recently introduced a ticketing system, and Gaudi's Sagrada Familia, which was always expensive, but has now more than doubled in price.
For me, it's the small details of a city that are interesting. Not the crowded tours, or even the flagrantly gaudy Gaudi buildings, but the story told by murals and street art, and the pattern of the benches.
We're staying with a Trustroots host named Elvira. She's lovely, but also busy. We want to hang out with some local people.
After several unsuccessful attempts to meet Spanish people, accidentally entering some kind of English expat bubble, we find ourselves in the corner of a packed bar one night, surrounded by drunken Europeans who heckle one another and slam fists on tables. Music thumps through my head and shudders the floor beneath us. I take a swig of my bright green mojito and raise an eyebrow at Hrach.
Two mojitos later we have actually met some Spanish people, who disappoint me both by refusing to speak Spanish, and by asking the same standard two questions that have followed me around the world: "Where are you from?" and "What are you doing here?"
"We're on our way south," I tell them in Spanish. "We're going to Granada."
The Spanish people frown at this idea. "Granada is cold!" they say, "Why are you going there now?"
I'm not quite sure what to say to this. Can't people just do something because they feel like it? England is cold too. Many places in the world are cold, yet people still live and even travel in them.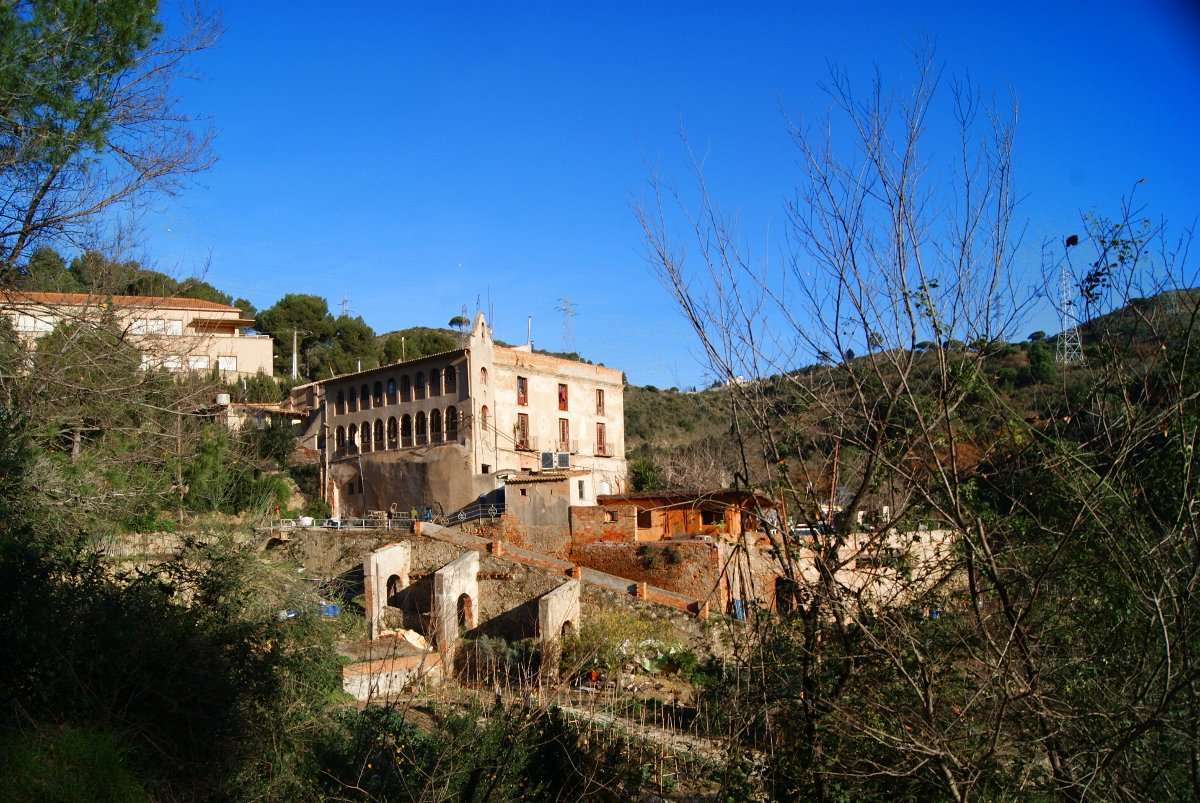 During the first years of my travelling lifestyle, I made learning about and visiting intentional communities a priority. Can Masdeu, to this day, is my favourite.
I try to remember my way from the metro entrance, through the park and up a hill with trees on one side and a canyon on the other. The outside of the building hasn't changed at all, but the garden is more developed and a new structure has been built in the grounds. Being the weekly garden workday, many of the residents are outside, along with several elderly neighbors who also grow food on the land, and a range of visitors from across the Barcelona area who have come, like us, to volunteer.
Can Masdeu is a mansion with over 45 rooms. It is a former leper hospital, a listed building that had been left to rot and disintegrate due to neglect. The community have been slowly repairing and improving the building since the start of the occupation, and today it's in fantastic shape.
For me, this community ticks all of the boxes: they take their water from the spring, their electricity from solar panels, and stock their bike workshop and firewood through donations from local shops. Most of the food the community eat is either grown on the land, or bought from a wholefood cooperative. They bake their own bread and ferment their own beer. Lunches and dinners are cooked according to a rota and eaten together. All the communal food is vegan, or at least vegetarian. They have a trapeze, a meditation and yoga room, and a free shop, as well as the social centre.
Casa Masdeu has been occupied by a mostly static community of around 25 people for over 12 years. They survived a forced eviction attempt near the start of the occupation, and have been left in relative peace by authorities since then.
Since my last visit, a stinging nettle has sprouted by the entrance to the adjoining Rurbar social centre, which is open for public social events every Sunday.
The creator of the nettle wrote the following in explanation:
Like the stinging nettle, this community germinated without sanction or permission, and provides healing and precious nourishment. It does so for both its dwellers and the surrounding communities, through its vast vegetable gardens that are open to the neighborhood, their convivial social and cultural activities, their full and radical implementation of sustainable practices, and by their sheer example of what the world could be like. And like the stinging nettle, it has had to and will defend itself against uprooting, if necessary.