The Train to 1950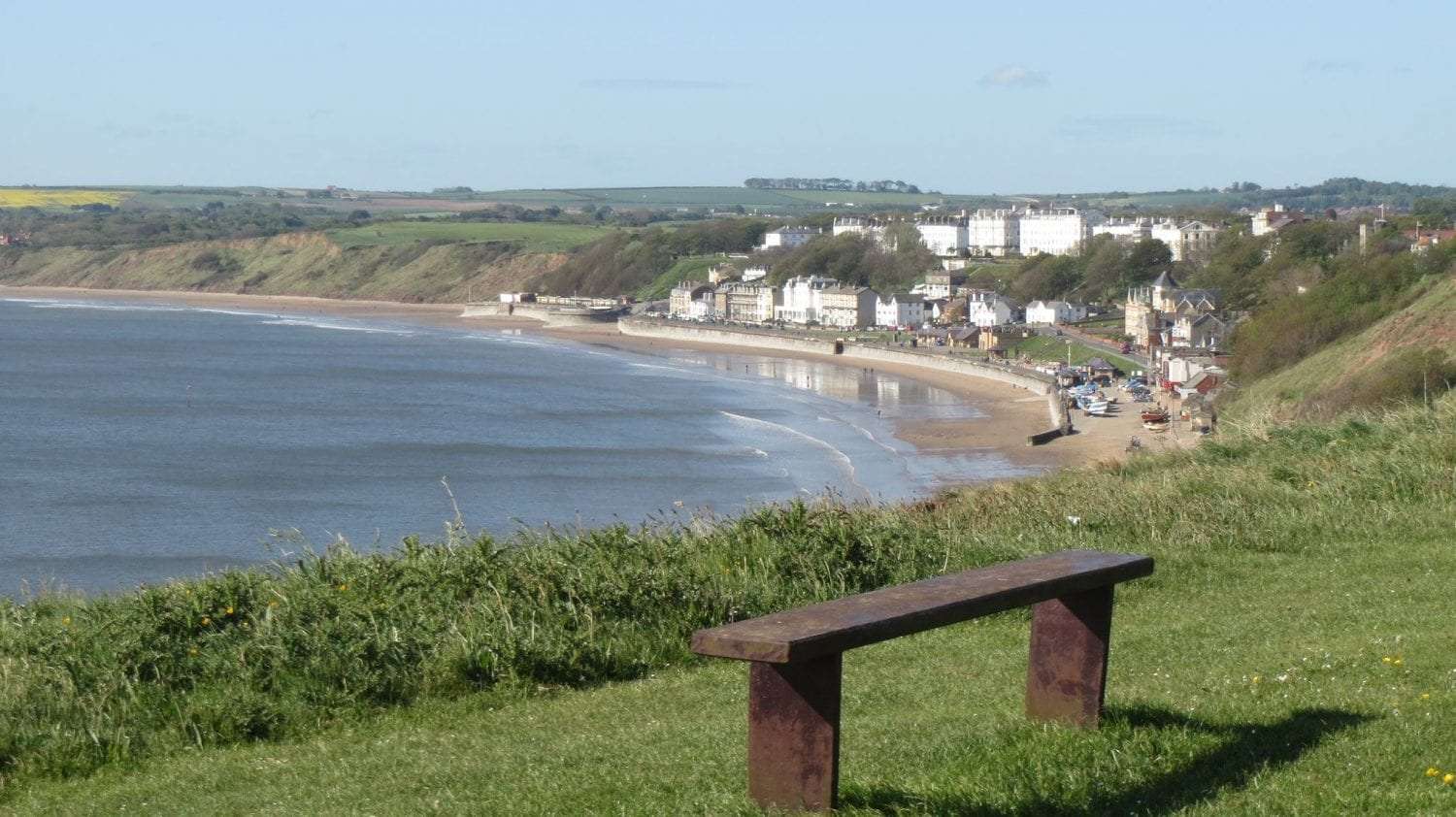 Mum lives in Filey, a small quiet town on the North-East coast of England, in a place that time forgot.
I get a ride to Yorkshire with a couple from the Adventure Travel Film Festival, nattering all the way about hitchhiking and all the films we saw at the festival. They drop me at the train station in the centre of York and I take a couple of short train journeys to get me to the East coast.
I have long held that Filey is stuck in 1950. It was actually a major British holiday destination from the end of World War II, when the Butlins Holiday Camp opened, until sometime in the 1970's–but the 1950's were its heyday. At its peak the camp accommodated 11,000 visitors, with 175,000 visitors in total in the 1975 season.
There are many towns like this on Britain's northern coastine, where British families took wholesome seaside holidays, before the availability of flights. Butlins finally closed in 1983 after many years of neglect, while holidaying families ignored the North coast and began taking flights to "the continent" instead.
The average age in Filey is around 50, almost everyone is white, and the pace is slow and sleepy. There is crazy golf, donkey rides on the beach, lots of tea rooms and little else. Houses have modest, well-kept lawns and humble polished cars.
On this visit, Filey seems to have caught up rapidly, arriving at some point in the 1980's. There are now several coffee shops selling actual coffee, as opposed to coffee-scented dishwater, and a handful of kitsch boutiques.
There is also a noticeable absence of racist dolls in the Post Office, and I wonder if they finally started to get complaints about them after all these years.
I found this charmingly accurate description of the town on Round the North We Go, the blog of a man who is intent on visiting every railway station in North England:
I quickly got an estimation of what kind of town Filey was: old. Not architecturally or historically, but demographically. The houses on the way out were bungalows and semis. They all had impeccable lawns and driveways, garlanded with ornaments of all sizes – wishing wells, gnomes, rustic bicycles with flowers in the baskets. The cars outside were sensible Renaults, polite Vauxhalls, neat little Ford Escorts with shiny windows and the gleam of a well waxed paintwork. They were all being maintained by nice old men and women filling up their days with busy work.
Both being writers, Mum and I spend most of our time at home in front of screens, so we try to get outside once a day and meander around the tiny town to somewhere with nice strong coffee (me); decaf coffee (mum) and a nice view down to the sea. On one of these strolls we even make our way down the steep slope and along the beach itself. The beach is filled with windbreakers; children make sandcastles and paddle in the sea. One day we take a bus up the coast to gothic Whitby, a larger fishing town over the Yorkshire Moors, famous for the ruins of the Abbey.
Eventually it's time to leave, and begin the slow journey south through England, France and Spain.
Filey train station is still in 1950. There are no ticket machines, no barriers, and no way of buying a ticket. A sign declares that left luggage is charged at 50 pence per item. In London, I believe it's now around £20.
I wonder what year it will be the next time I visit this sleepy little town. I hope it doesn't catch up too fast.