8 of the Most Beautiful
RV Parks You Need to Put
on Your Bucket List
Traveling by RV is an excellent way to experience all of the wonders America has to offer without the struggles typically associated with tent camping.
The hygiene factor alone may be the most compelling reason to choose RV travel. Does anyone really enjoy sharing a bathroom with complete strangers? Besides that, in an RV you eat better, sleep better, you won't get rained on…. In addition, many campsites roll out the red carpet for RV travelers. Once you read about these RV spots, you'll wonder why you didn't invest in an RV a long time ago. Maybe you'll even decide to shed most of your worldly possessions and live in an RV full time!
Zion River Resort, UT
This RV resort is located mere minutes away from Utah's gorgeous Zion National Park, but that's not the only sightseeing you can do here. The entire resort is surrounded by the painted mountains and located just off the Virgin River, offering a true picture of the raw beauty Utah has to offer. In addition to simply breathtaking views, this resort even boasts its own mining sluice where guests can actually dig for their own gemstones if they so please.
Polson RV Resort, MT
Journey the Going-to-the-Sun Road. Encounter multiple sunsets and a mountain goat or two along the way. Visit Glacier National Park with Wand'rly Magazine.
When you think about gorgeous RV resorts, Montana might not be the first place on your list. But if you travel just a bit from Glacier National Park, you'll find yourself in a secluded, exclusive RV resort with an absolutely breathtaking view. Nestled just off the shore of Flathead Lake, you'll find stunning views of the deep blue waters and the Mission Mountains in the distance. Not to mention the seemingly endless blue sky!
The Shady Dell, AZ
If you're one for unique vacations, The Shady Dell resort in Bisbee, Arizona is perfect for you. The best part? You don't even need your own RV to vacation in this RV resort; they're all on-site and already decked out in vintage gear for you. For the camper who wants to experience travel in a different time, this is a perfect glimpse into what 1950s camping was like.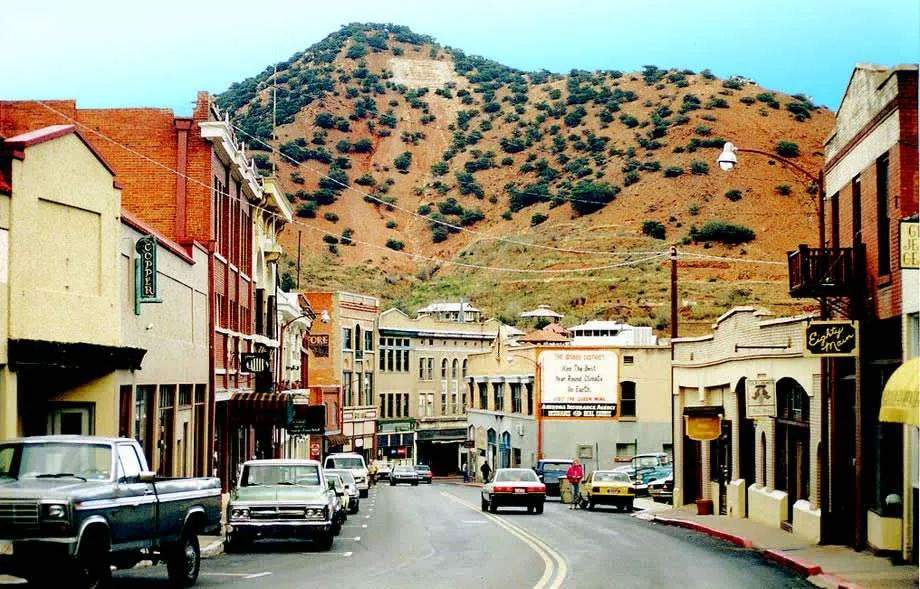 Discovering the hangover town trapped in time and beauty between the Mule Mountains.
Crystal Cove State Park, CA
You want ocean views? California's got ocean views. Crystal Cove State Park is located high up on a bluff overlooking the Pacific coastline. The rocky outcropping and campgrounds exist in stark contrast to the polished homes and manicured lawns in the area. In addition to gorgeous ocean views, this park offers tide pools, sandy coves, and even an underwater snorkeling and scuba park for the adventurers at heart.
Aztec RV Resort, FL
If your idea of camping is staying in a private resort with amenities like a heated pool and a clubhouse, this resort in Fort Lauderdale, Florida is the perfect RV spot for you. Not only does it come with two heated pools and a fully stocked clubhouse, this resort boasts two lighted tennis courts, a volleyball court, and even a business center as a few of its amenities. And as an added bonus, each of the RV lots come with hedges and trees for added privacy.
South Beach Campground, WA
You might not find heated pools at this Washington state campground, but you will find raw, gorgeous beauty around every corner. Tucked away in the Olympic Peninsula, this campground is truly a paradise for nature lovers. While it's true that this isn't a "luxury" resort, what it lacks in glamour it makes up for in untouched natural beauty of the Pacific Northwest.
Petoskey RV Resort, MI
Camping near Lake Michigan is a long-standing tradition for many families in the area, but if you're looking for the perfect place for your RV you need to consider this beautiful camping site. Not only does it overlook Lake Michigan and a beautiful equestrian center, this site offers pools, a spa, and a nine-hole putting course. And if you want to get out of the woods for a little while, you're close to Bay Harbor, Traverse City, and many other attractions are only a short drive away.
Wagonhammer RV Park, ID
This is another site tailored for nature lovers and outdoorsy types. Located right on the Salmon River in North Fork, Idaho, this RV park boasts a rustic lodge for Friday night gatherings and prime spots for fly fishing, hiking, and bringing the dogs out to play. Not to mention the gorgeous riverside scenery that will greet you every morning.
RV travel is one of the most convenient, and comfortable ways to take in the most breathtaking views in the U.S, but it's just as important to consider the experience you'll have when you stop to rest and relax. Any of these gorgeous RV sites would be perfect for a cross-country vacation pit stop. Who knows? You might just end up planning your RV vacation around a stay at one of these beautiful locations.