CBD's Johnny Appleseed: On the Road with Chef Payton Curry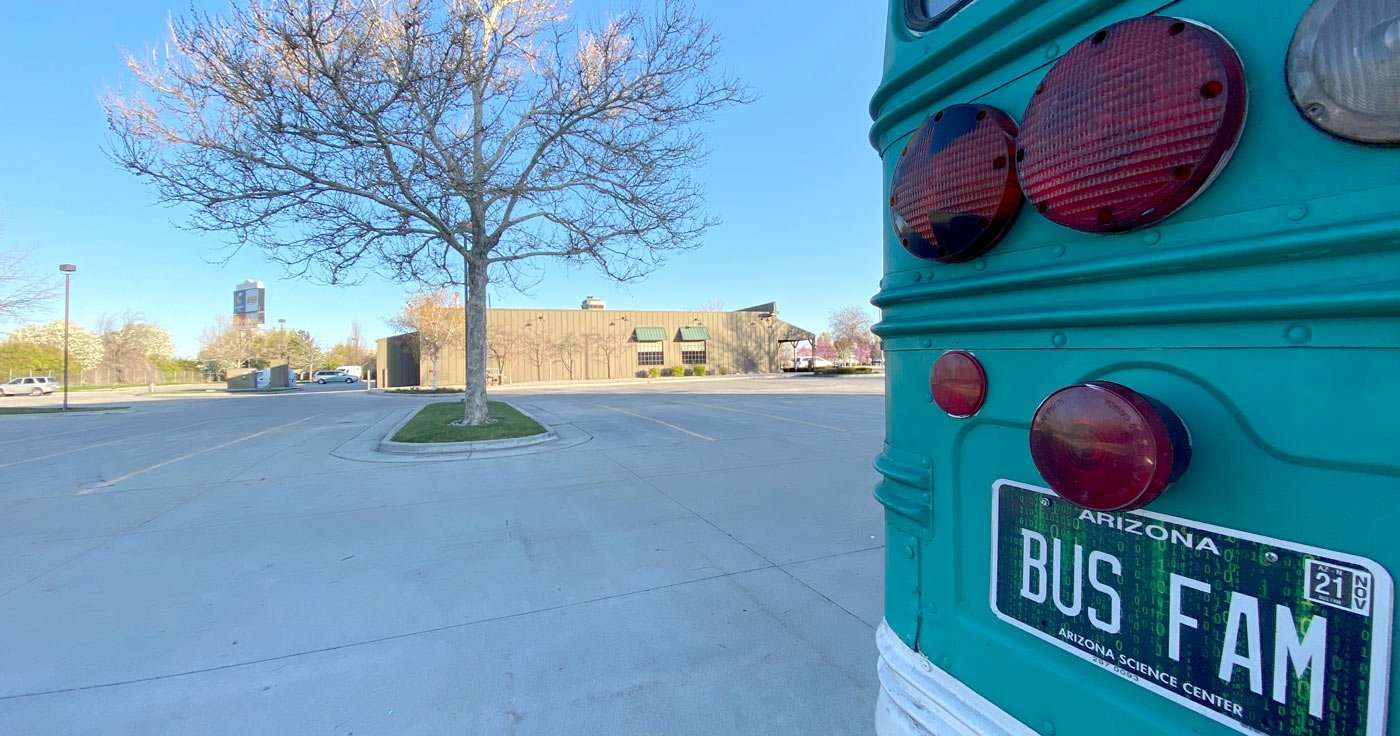 Payton Curry is a man of many titles.
He's been referred to in the media as an "acclaimed chef and restaurateur", "a renowned infusion chef", and a "pioneering formulator in the culinary and medical use of plant structures like CBD". These days however, his main title is Dad.
In December 2019, Curry and his wife became interested in "alternative styles of living the human experience". The couple decided to leave Arizona, sell their house, and take life on the road in a renovated Blue Bird bus. Curry now acts as a traveling ambassador for Green Bar Supply Co., a company specializing in CBD infused food and drinks.
His motto: "thy food is thy medicine." His goal? To teach communities how to cook with cannabis. This new lifestyle has taken him all over the country, educating restaurateurs, health food stores, and even parents at the playground on the benefits of CBD infused foods.
As far as the main inspiration for changing his lifestyle, Curry says, "It was actually my wife. Four months before all this COVID stuff started, she was online reading about alternative styles of living the human experience.
"She sat me down and told me she discovered this whole 'bus life' trend on social media, and said 'I think I want to sell this house that we've saved forever to buy, and take our life and our family on the road.'
"And that's exactly what we did!"
Living in the bus was a big adjustment at first, but gave Curry an opportunity to pivot his business and get into an entrepreneurial mindset.
"Having the bus has enabled me to talk about cannabis and hemp with people who wouldn't ever have had the chance to hear about us. I feel like a new age Johnny Appleseed, traveling around the country giving away millions of grams of free CBD in edibles, to people that have never tried them before, in a way that's fully compliant following the Farm Bill. Even though we're talking to new people every day, the story is still the same. It's all about feeling healthy and eating healthy."
"It's a true old school form of marketing," says Curry. "We distribute at restaurants, national forests, and even at playgrounds and parks talking to other parents."
The best thing that came out of living on the road was all the newfound time that Curry is now able to spend with his family. A father of two young daughters, the chef did something that many want to do but are too afraid; abandoning a normal lifestyle and career to focus on family.
"My family is the number one reason why I did all this! I love going around the country and talking about cannabis, but more importantly buying this bus has allowed me to spend time with my kids while they're still kids!" he says.
"I pushed away money, a career, a house, to really focus on creating a bond with my family and bringing us closer together."
This past year, while COVID was forcing everyone indoors and completely steamrolling the world's economy, the Curry family was driving through some of the most beautiful parts of the Midwest. "My kids have been sledding down the white sands national parks, then the next day in the Carlsbad Canyons a thousand miles away from where they were previously! Every day is a new adventure for us."
This change in lifestyle also helped the Curry's when it came to schooling their two daughters. "My kids are Junior Park Rangers at like 17 different state parks!"
"One day my girls were looking online at this place called the Petrified Forest. Within minutes my wife said 'turn the bus on we're going,' and within 4 hours we were able to drive to the national park. The kids got to touch what they once thought was just an imagination on an iPad!"
Things aren't always easy though, but every challenge is a new learning opportunity for the family. "We have run out of water, and my children at 6 and 3 now know what to do when you completely run out. They know to plan and have a backup filtered water supply. This is basic life stuff, but not everyone knows how to do it".
"Now we can make 100 gallons of water last 10 days." he says. "We wash our clothes in streams like Laura Ingalls Wilder. It's real survival but it's fun! And all this stuff we learned because we haven't had an address to go to in nearly 17 months".
One question that Curry often gets asked is if his kids know that he works in the Cannabis industry.
"My daughters look at the Cannabis plant like a tomato", says Curry. "You've got Beefsteak tomatoes, Teardrop tomatoes, Roma tomatoes, they are all tomatoes but there are different flavor profiles, sweetness, different acidity. What I'm getting at is that my kids respect the farming. They know when they pick up my beverage to ask, 'Papa, is there Cannabis in this?' Since they were 2 they've known that! And if I say yes, they ask, 'THC or CBD?' And they know that if it's THC they should never drink it."
"These kids are the greatest promoters of the plant because they truly look at it as a fruit bearing vegetable, they have grown up around it without any stigma at all. I see them running around the playground, pointing to the bus and telling other kids and their parents that their Dad is a cannabis chef. It's amazing!"
Interested in Payton's journey? You can contact him anytime at [email protected], or follow @greenbar_supplyco on Instagram.