Exploring the Local Life Interview with a Family of Four in a Travel Trailer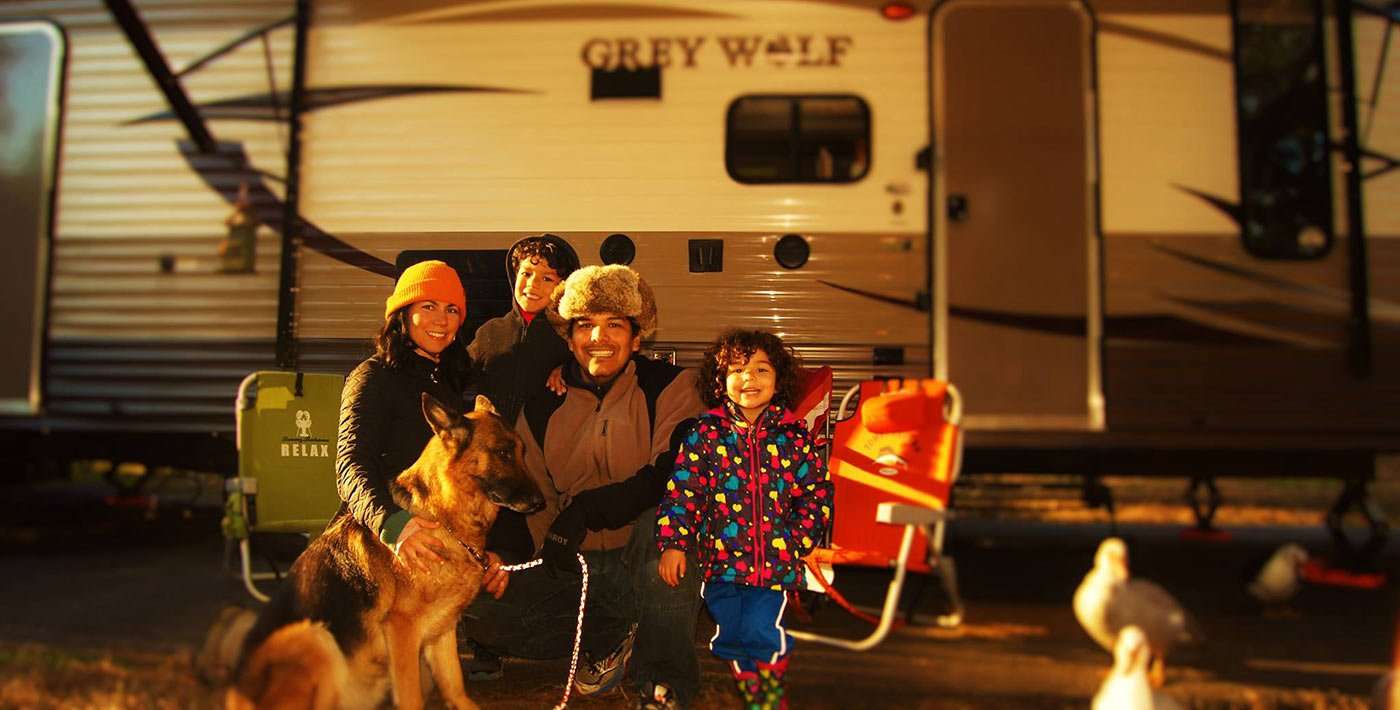 "If we have to go across the country for work, no problem. We can just go."
Jessica Meinhofer, her husband Robert, and their two children–Daniel and Nadia–sit in their 26′ travel trailer somewhere in the wilds of the United States' vast system of campgrounds. Jessica and Robert homeschool their children, and he is an Airline Dispatcher for a small airline.
Unlike many full-time travelers who brand themselves as digital nomads, "I do have to commute to work," says Robert.
"Working for a scheduled airline," he continues, "I must be in the office. If I worked for a business jet operator, there would be opportunities to work from home at times, but I prefer sked air. Since I have to be in the office, we stay within 1.5 hours of work when we're not out and about. A bonus with the 4 on/4 off, for every four days vacation I take, I have twelve days off in a row!"
This makes the traveling life a little different for the Meinhofers than perhaps your average RVing family. Long, long weekends and living in a small space–a 2016 Forest River Grey Wolf Travel Trailer to be exact–means they might not go as far, but can go just about as often, without Robert giving up his career.
Hence their family's handle, "Exploring the Local Life."
"For me," recalls Jessica, "it was love at first sight." She laughs remembering back on when they first purchased their little home on wheels. "It was super cute and had everything that we like, a low price tag, and very simple. While the bigger ones with washer/dryer hookups and more slides obviously are more comfortable for living, they are not what we were interested in."
"The appeal of the Grey Wolf," Robert continues, "consisted of price, simplicity and functionality. If we were going to make a financial mistake, it wouldn't be a catastrophic error! Being new at all of this, we needed something that I'd have a hope of jury rigging in a pinch, and the facilities the TT provided covered all the basic necessities!"
Their aim was to find a simpler life for themselves and their children.
"A simple life means less stress and more time together," explains Jessica. "We don't have to be at work Monday through Friday, take the kids to school, pick them up or have after care, we don't have a million scheduled activities or soccer games on Saturday. For the most part our lives and our time are our own. We can go on a hike on a Tuesday at 10am if we want. It's a beautiful thing."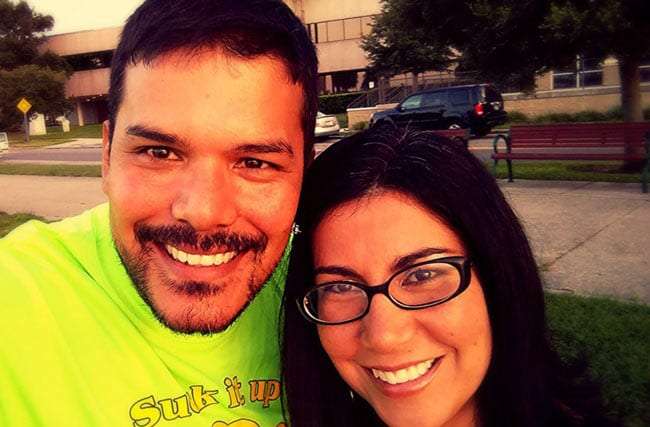 Robert agrees. "When we see all the manufactured expectations that many friends and acquaintances struggle to meet, we are in wonder of what all that is really supposed to accomplish."
Perhaps that's the biggest reason for this movement of young people. We don't simply want to travel and see the world, but to escape a deal we've all been told was the goal, at some point. That we should work for things, and then spend more time working to maintain them…or replace them with new things. Families on the road, like the Meinhofers, have figured something out, that a simpler life can mean an easier, even happier one, no matter how far you choose to travel.
And it wasn't necessarily about saving money for them, either, but finding more time, having more control of the time they do have together.
"We haven't brought the cost down," Jessica is comparing this life to the previous one in a sticks n' bricks house. "It costs about the same as when we had a home. The most we ever paid for our own home was $1100/month. When you add up the loan we have on the RV and truck, campground fees, insurance… It costs about the same. For us, it is well worth it though."
"Yeah, we'll be working to make ends meet for some time to come like most Americans!" Robert laughs.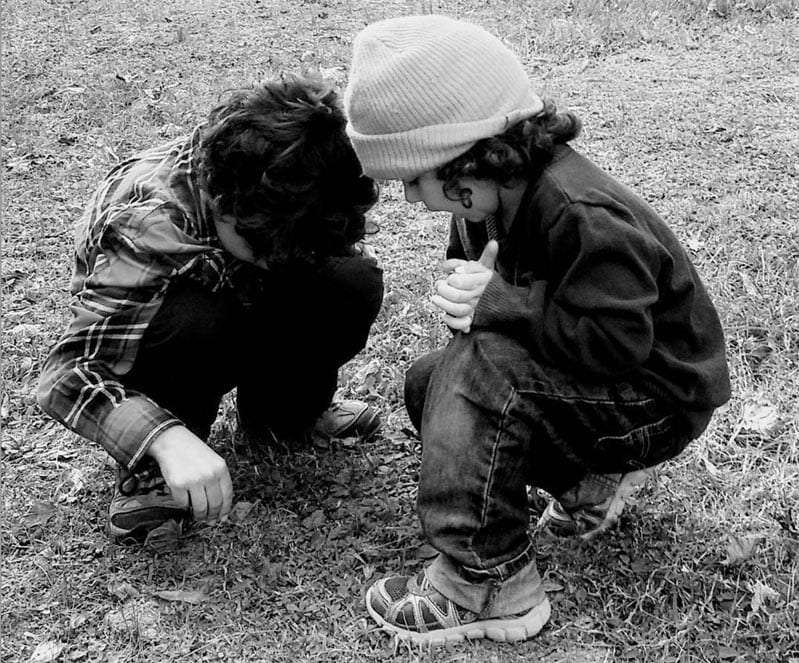 What's a day in the life of a family of four living in a travel trailer like?
"Our biggest family meal is actually breakfast," Jessica explains. "We wake up and make eggs, bacon, bagels and coffee." The kids drink chocolate milk. Then school begins.
When asked about homeschooling, Jessica explains their methodology. "It looks like everyday life–exploring, playing, talking, watching TV, playing board games and computer games, and visiting museums. It does not look like worksheets or school at home. We follow the kid's interests and we do it together. There is no schedule; learning happens every day through everything that we do."
How children can learn without the structure society has created, without reading lengthy books and taking quizzes, is often something those who live a more traditional life can't fathom. Those of us who do it though, we tend to realize quickly that children are naturally inquisitive. They want to learn, and when given the chance to carve their own path, to discover their interests and let that be their guiding light, well, they tend to shine.
Still, even Robert admits that it's not always easy to choose the road less traveled. "I honestly sometimes yearn for some regularity," he says, "but we're all learning together on how to follow our hearts, and provide the best learning opportunities for the kids."
Throughout the rest of the day, they make food as they get hungry, see what happens, take the day as it comes.
"We prefer state parks and more rustic campgrounds," Jessica continues painting the picture as to what their daily lives hold. "We like feeling like we are out in the woods and away from the hustle and bustle of the city. It is peaceful and we enjoy having campfires and running around finding the perfect stick to manage the fire.
"We spend about half the time in our ideal campground. Eventually we have to move on or," as the realities of a self-contained system set in, "not having sewer gets old."
"We're pretty laid back," Robert speaks further to their pace and ideal place of travel, "If a spot is quiet, picturesque, and has space to roam, we're going to hang out for a while. We scope out sites on the internet, and try to find reviews, but we're not too picky, and take negative and overly positive reviews with a grain of salt."
Unlike most RV kids, Daniel and Nadia get somewhat regular visits with their friends, given that the family does most of their traveling in the Southeast.
"Daniel is a bit of an introvert and Nadia an extrovert and they play very well with each other," Robert begins.
"They enjoy the excitement of a new place and new playgrounds. They miss their friends," Jessica admits, "but we visit with them whenever we get a chance. I think they miss having their own space a bit, but we are working on solving that problem!" She smiles, and Robert continues.
"…and make new friends when we can!"
The couple is planning to change up their small living space a bit, with the idea of swapping out their own master bedroom for a spot for the kids to call their own, with bunk beds and plenty of room to play inside when the weather turns. In the short term, they've already rearranged the living room portion of their rig to give the kids a bit more room for such occasions.
Though their travels and Robert's work keeps them in the Southeast, they don't have a particularly favorite spot there. "We do love the North Georgia mountains," he smiles, when pressed, "and the wildlife in Florida is just extreme and wonderful."
We couldn't agree more.
"This life isn't for everyone," Jessica doesn't at all push her beliefs as much as contribute them, "but for those that are interested in living a life that is more about togetherness and learning about one another; this is the life for you. It is not about having the newest, fanciest, or having the most of material things."
A short stall, perhaps while she thinks over some of the less desirable aspects of living small in a 26′ travel trailer.
"We don't have a washer/dryer unit. Sometimes you just want to walk a few feet and do laundry instead of hauling it and two kids up the hill to the onsite laundromat that only has three washers and three dryers and only one washer and one dryer are working and both are in use… Sometimes you run out of propane at midnight during winter and have to decide if you want to ride it out or run to Wal-Mart in the middle of the night." These are the problems of convenience, and can sometimes make or break your day when you're already living small and giving up a lot of indoor space for the freedom of moving around when you'd like. So how do they handle it?
"We take a deep breath and remember the rain will eventually let up and we will all be able to go outside again. We go outside and have a campfire. We go for a hike. It has been an epically terrible week, we think back to how things use to be before the RV and how much we didn't like it." Jessica smiles, fully aware of the silver lining this new life holds, and when things don't feel perfect "and that the next day will be better."
Robert has some advice for anyone who is thinking of living out of a travel trailer. "I recommend that if someone has thought of the life, and carefully plans for it, to do so. We've learned that for us, living small works perfectly."
"Life is to be lived, so go out and make mistakes!"
More from Exploring the Local Life