Small Towns near National Parks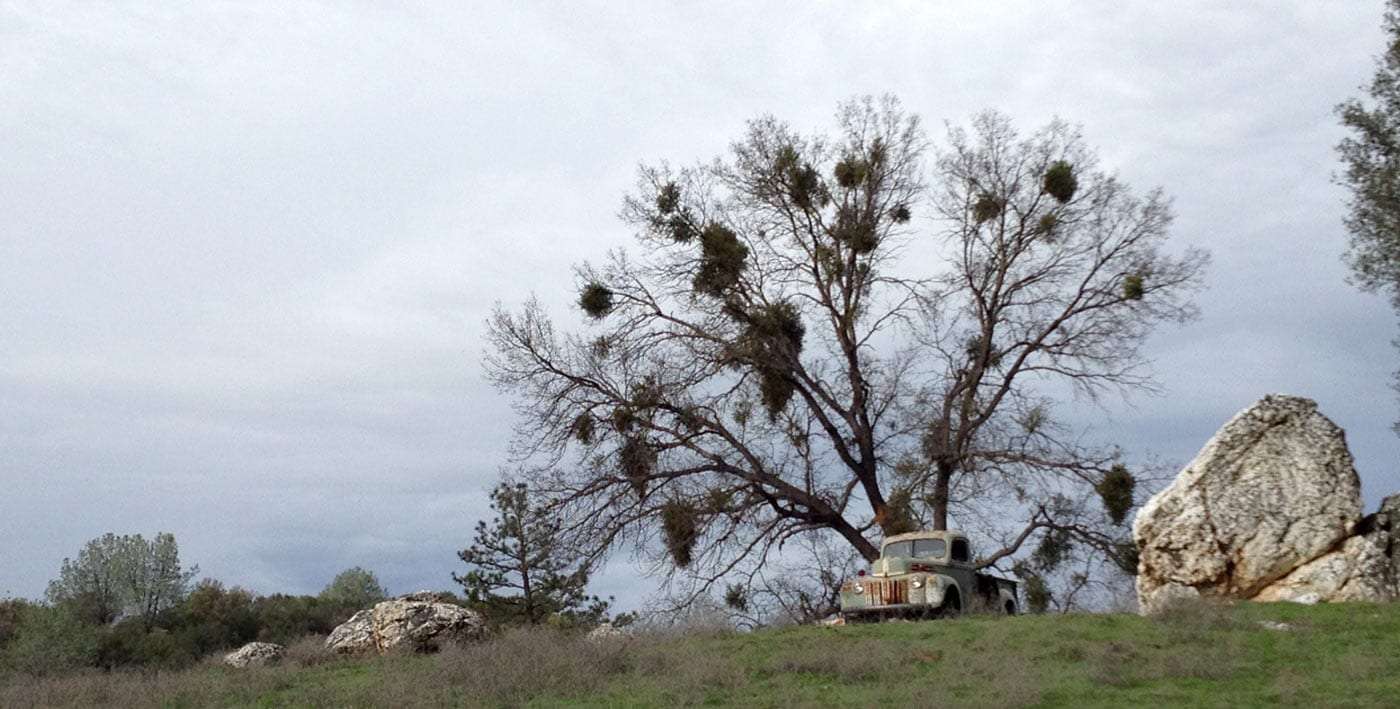 National parks are no doubt the gems of these United States of America. But, this is not an article about national parks.
It's about the small towns nearby.
While their relentlessly pristine natural beauty shines through all on its own, occassionally an experience outside what the park may provide can make living in or near these parks–particularly for full-time RVers and vandwellers–all the more attractive.
If you're like us, maybe you love a small town to dip into, pick up an iced latte or a sixer of craft beer, maybe find something in the local bookstore or load up a basket at the farmer's market. Should such a thing be to your liking, here are ten stories from small towns in close proximity to national parks.
"We're the oldest bar in California," the stout, friendly and oddly hipsteresque-for-his-age man shuffling beers to me and the sole other patron sitting at the bar tells me. I suppose that's an interesting fact, but am much more interested in my beverage after a long day–and a long drive to and from–hiking around Yosemite.
"It's true," the other guy says. He's chasing whiskeys with Bud Light and holding his iPhone in his hand. "It's right here on Wikipedia."
I laugh a little and the two of them get into some conversation about basketball. The large iron doors, which give the bar its name, are open and every now and then some slow progression of traffic piles up as some motoring tourist decides to stop and take a picture. I suppose it's a big enough deal to be on Wikipedia, maybe the claim of being the oldest bar in the Golden State is true.
In the morning we take the long drive back to the park, at the time the route is still fire scorched from some hunter who made an illegal fire and wasn't able to keep it from spreading into a raging inferno that would technically last for over a year, though local fireman deemed it contained after nine weeks of battling the flames. It's a devastating view, but perhaps one that needed to happen after decades and decades of misinformation and misappropriation of the way our nation handles wild fires.
Groveland's citizens didn't have much to say on the subject. It seemed like a bad breakup that lasted all too long and left them utterly uninterested in talking about it, now that they could move on. "Things are starting to grow near the road to my house," I heard one woman say to a group of friends at a local coffee shop. They all agreed that they'd seen a few signs of life and then moved on to chatting about the lack of parking at the local grocery store.
I don't receive a single phone call all week, and when I try and call out–every now and then a random bar or two on my cell phone appearing to taunt me back into civilization–I lose whoever I'm talking to almost immediately. It makes me love Groveland all the more.
"What brought you to Custer?" the waitress asks. I feel like she should know the answer already. That we came here for the same things everyone else does. Sylvan Lake. Custer State Park. The Wildlife Loop. To a lesser degree, Wind Cave National Park, an oddity that is somewhat dwarfed by the surrounding Black Hills National Forest.
"I like train museums," I joke of a small museum's sign I saw a town or two before.
"Well you should check out the woodcarving museum!" Her enthusiasm leaves me baffled. Is she joking? Does such a thing exist?
"Really?"
"Yeah," and she gives us directions to a little shack where some of the oldest, creepiest little creatures I've ever seen sculpted are powered by old time machinery.
"We spend our winters in Arizona and summers here in the Black Hills," a couple in an ice cream parlor tells us later that afternoon. "Our daughter opened the place, but she doesn't want to live here anymore," they smile, kind of a crooked little grin that says, "Kids, sheesh," and then continue. "We like to give her grief but secretly we just love it here."
A pack of bikers rides through town, too loud to hear anything else, even inside of the ice cream shop. Hides are drying in the summer sun across the street. There's traffic, but there's also a peacefulness in the air. Ice cream dripping down over our fingers in the summer heat, we smile a sort of thank you at the owners and leave, agreeing with them entirely. We absolutely love it here.
"The elk?" he responds to my statement about how cool it is that elk roam through the small town of Packwood, only about a twenty minute drive from Mount Rainier's Ohanapecosh area.
"Those elk killed my dog," he mumbles, setting down his beer. I apologize for his loss, a strange thing to do, but I also respect the power the elk have, and their numbers, even if these are the smaller ones who get driven down out of the mountains by the big guys come mating season.
Somehow the old guy still wants to befriend me. He invites me over to his wood shop, just a yard or two away from the Blue Spruce bar we'd met in. He's got a massive garage full of all types of contraptions–from artwork to a little dog wheel chair that, after some elk tramped his dog, he fasted to Fido's no longer functioning hindquarters so that he could get around a little. "He didn't last more than a month, though."
I marvel at pieces of furniture or just interesting looking driftwood. "I bring it from the coast," he tells me, handing me a piece every now and then. "Go ahead, take that one home."
I tell him that I live in an Airstream travel trailer and don't have a lot of room for driftwood artwork. He assures me I'll figure out something I can do with it. We smoke a bowl, drink a few beers.
"You won't find a place like Packwood," he assures me. "This should be a booming little tourist town. We don't want that." He's right. I believe this town should be full of hokey shops selling snow globes with a replica of Mount Rainier inside. Instead, it's a coffee shop, a pizza joint, a little grocery store and a bar.
It's perfect.
"Hi and welcome to…" our waiter greets us as we find a small corner still available in a packed breakfast joint in Joshua Tree, the town just north of the similarly named national park. "All of our ingredients are sourced locally," he continues, giving us a whole spiel about what the restaurant is all about, despite being ridiculously busy. "Can I start you with a mimosa or a smoothie?"
We order beverages and I think back to the desert surrounding us, wondering how certain ingredients could be sourced in such an environment. I order something that comes with a mango salsa and my girlfriend picks up a dish involving guacamole. "Maybe they grow that stuff around here," I think.
Cool, young, rich people from busy cities decidedly closer to the coast fill the restaurant, the trails in the park, and just about every other corner of Joshua Tree. We drive from the restaurant to the post office, the post office to the visitors center, the visitors center to a coffee shop. We drive everywhere, because there's no real walkable downtown area to Joshua Tree.
What there is though, is Joshua Tree National Park. And free camping just outside of it in abundance. Rarely can you find yourself so near a park's entrance, but with free, unlimited camping just outside of the gates.
6. Bryson City, NC Great Smoky Mountains National Park
"Train leaves at noon," the woman behind the ticket counter says. "Be there at 11:45, earlier if you want a good seat."
We show up a few minutes before noon, the kids slowing us down, and shuffle onto one of the less busy cars. It's a steam train, a relic, and a beautiful thing. It'll carry us into the Smoky Mountains, drop us off at a river where we can swim or kayak or picnic, and then bring us back to Bryson City.
I'm not worried about where we're going though. A waiter brings me a Yuengling lager as I stick my head out the open window and watch the pines go by. An Americana band plays and a few passengers get up and dance. The Smokies smell sweet in the springtime and I find myself wishing we were all born a hundred or so years ago.
For now though, in this modern world, it's nice to be able to pretend.
"You're here for the elk run then?" she asked, peeling layers off to compensate for the chill Autumn air outside compared to the wood stove cooking us all to coffee temperature inside of the little cafe in Estes Park.
I had no idea what she was talking about, but felt silly that I didn't know. So naturally, I replied, "What's an elk run?"
She laughs a little, "I think you can figure it out."
Later that evening my girlfriend and I are walking around Lake Estes on a cement trail that circles the water. We're young in our love, holding hands, stopping every few minutes to kiss one another and generally be removed from reality.
Then a clapping sound starts echoing out from the forest.
"What's that?" she asks. I shake my head and shrug, short of the answer.
The forest seems to split as an entire herd of elk emerge, their hooves beating out against the pavement trail and their antlers silhouetting against the evening sky like an army of swords and spears. We stand close, and immensely still as dozens of them come running in our immediate direction.
The pack splits as they approach us, antlers whizzing above our heads and furry hides just barely missing us. They chose to give us a break this time.
As the last few pass us, we turn to watch them run off into the distance, not just happy to have our lives, but amazed that we had the experience to be inside of their swarm.
"So that's what an elk run is, eh?" my girlfriend jokes. "Fun!"
4. Springdale, UT Zion National Park
"Not all beer in Utah is 3.4," she tells me from the other side of the bar in a tiny dive that's bursting at the seams with thirsty hikers come down from the canyon. "If it's in a bottle, it's whatever it is."
She hands me an IPA. 8.4%, the label reads.
"The rule is," she tells me, "that alcohol brewed in the state has to be 3.4. If it's from out of state, all bets are off. Besides, who needs to get that drunk anyway?"
She goes on to tell me that there's a difference between 3.4% by volume and alcohol content, things get a little fuzzy as two or three of those IPAs go down the hatch, and by morning–with a hike up into Hidden Canyon planned, I find myself groggy in the morning mist wishing perhaps I would have stuck to the 3.4s.
"You're staying where?" he asks.
"The Virginian," I reply. "Well why the hell don't you stay out there?"
"Out where?"
He points to the mountains, the Tetons, leaning ever slightly over like ancient elders too tired to go on, though they're some of the youngest mountains in the nation.
"It's too hard to get a spot in one of the park's campgrounds," I confess.
"You don't need a campground, man," he takes the national park map out of my hands and produces a black sharpie from his backpack. A few circles later he hands it back, "Those are the best free camping spots in Jackson Hole, in the whole state of Wyoming, too."
Indeed, they are. The Tetons are packed with perfect places to stay, for free, in the wilderness. Then again, Jackson, Wyoming is full of the perfect kind of luxury–good food, better beer–one starts to crave after long nights in the mountains.
"You can't piss in a biscuit," he said. It was 9am in the morning and we'd been in this national forest for three days without leaving. So naturally, it was Monday morning, and we decided having someone else cook us breakfast was in order. Thus, piss in a biscuit.
As he sat their drinking, us waiting for our order, or even someone to take it, I thought about what it might be like to live in this town.
A couple of young kids walk in, place longboards on the first bench they can find and sit down. Two couples of bikers sit in the corner, also waiting for their order. We chit chat about which hike would be best to take, my family, myself, and a few of our most authentically foresty friends. The atmosphere is as silent and crisp as waking up in a tent when you know you're not ready for morning.
The waiter comes. "What can I get you all to drink?" she asks.
"Did he just say you can't piss in a biscuit?" I ask my friend, starting the question just as she begins taking our order.
She chuckles, "That's the owner," a pause, a look towards him, "he's coming up with new recipes."
"Hey, it's Trashdigger!" a man with a grizzled, dirty beard and tight, faded blue jeans tucked into worn out cowboy boots yells from the porch hanging off of the Terlingua Trading Company, one of the few businesses in a town that records a population of around fifty.
He's referring to our dog, who's real name is Deputy. We came to Terlingua for the freedom, specifically the freedom to allow Deputy to run free. We'd picked the German Shepherd-Collie mix up from a pound in Arizona and–while he was a timid little sweetheart for the first couple of days–he'd grown increasingly restless and prone to biting when put on a leash.
So, we went somewhere you didn't need to put your dog on a leash. Suddenly, he was a happy little puppy dog again.
"That dog eats more garbage than we drink beer!" the cowboy continues, he and his friends kicking back domestics out of glass bottles as the desert sun begins painting its purple sunset masterpiece over the Chisos Mountains.
"Where are you guys staying?" he asks.
"Las Ruinas," referring to a little tent hostel just down the street from the Trading Company (now defunct, by the way).
"Hah okay well tell Chad I said he needs to give me a call about that thing," the man says, and I can't tell if he's joking, or what in the world he's referring to, but I do know Chad.
"You'll probably see him before I do," I reply.
"Listen, though," he continues as we continue our walk toward the Starlight, a rather happening bar and restaurant that fills up–particularly on the weekends–with more people than we imagine can possibly live anywhere near here. "You see those two mountain peaks over there," he points to a set of pointy twins in the distance, "that's Mule Ears. I can throw this beer bottle all the way there if I want. Thing is, I don't ever want to."
Terlingua is full of funny old guys like that. Funny young guys too. Kids that don't wear shoes and don't cry about burs. Hippies and artists and conservatives and everything in between. People get shot. Cops pull over tourists for no reason. There's more trash than most people would care for and a state park that's even better than the national park, both right next door.
It's the wild west where the law is liquid and the sun sets twice every day, once behind the mountains to the west, but only before it sets down over the Chisos to the east first.
It's the best small town in the United States and Willie Nelson, Jerry Jeff Walker and thousands of bowls of chili agree.