Truly Small Towns in Texas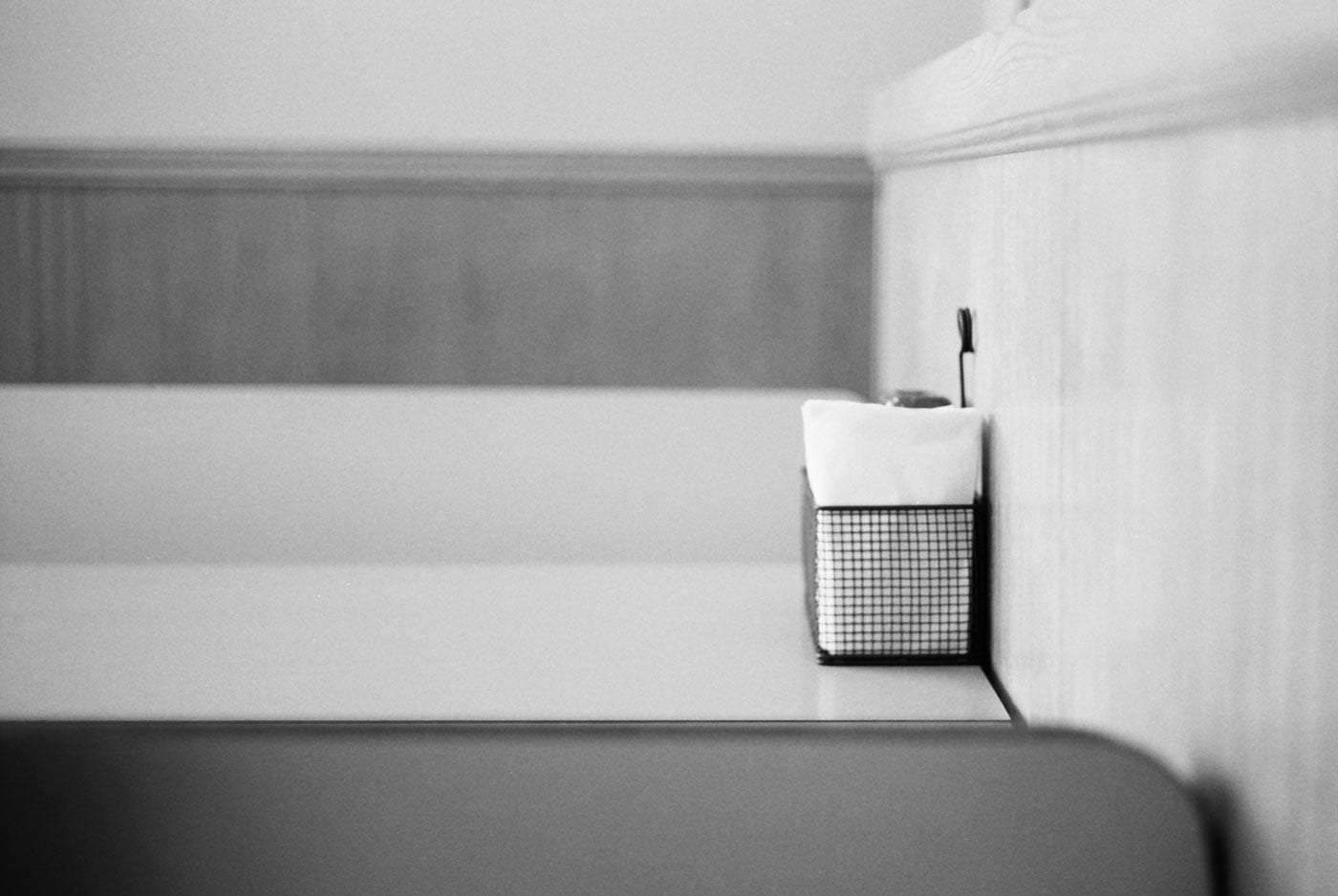 There was a time when every rock n' roll band coming out of New Jersey was, and this is fact, legally obligated to write no less than three songs about small towns.
It seems the nation has near-always had a fascination with these little villas, at least since the mid-1900s when the majority of the population began living in cities instead of rural areas. There is a nostalgia to what a small town provides, a slower pace, friendly faces, mom and pop stores.
As one travels this vast country of ours, that Main Street notion is harder and harder to find. Certainly, there are still a plethora of small towns, depending on your definition. Personally, if a small town is surrounded by strip malls, so that the majority of business occurs outside of some centralized downtime / Main Street area, we feel a little cheated. And the majority of towns these days will have given up the fight to keep this type of lifestyle in favor of the low, low prices and economic slum that come with the promise of getting your very own Wal-mart.
The Urban Dictionary defines a "small town" as having a population of 200-800 people. That truly is small, and at that level of population, assuming there aren't a bunch of other towns butting right up against it, you can likely bet that aside from maybe a Dollar General or some gas station like Texaco, there won't be much strip.
We're a little more liberal, and won't put a limit on the population specifically, but instead stick to this idea of relying heavily on keeping the unique flavor of a particular town instead of outsourcing business to big box chain stores. We seek them out all the time. You can become a local in a truly small town in about two weeks. The natives see you three or four times and, ideally, start wondering if you'll be sticking around.
We never do, of course, but it's nice to feel wanted.
Nowhere in this nation are these types of small towns more prevalent than in Texas. While many of them may be a bit run down, there are shining examples across the state.
Let's take a roadtrip.
8. Bastrop, Population 7200
This town has a big focus on its Main Street, with everything from your standard bars and cafes to some of the best tacos you'll ever have (Google "Viejos"). A small river walk along the Colorado River and plenty of festivals like farmers markets and art walks makes it all the more worth visiting.
Bastrop State Park makes for the perfect basecamp, with large sites beneath the "Lost Pines", a forest of loblolly pines geographically separated from the rest of their contemporaries by a hundred miles or so. The forest burned down a few years ago, but it's still a beautiful place to hike and watch as nature reclaims itself from the devastation of man's interference. Bastrop is also only about thirty minutes from Austin, giving you small town living with access to the big city, too.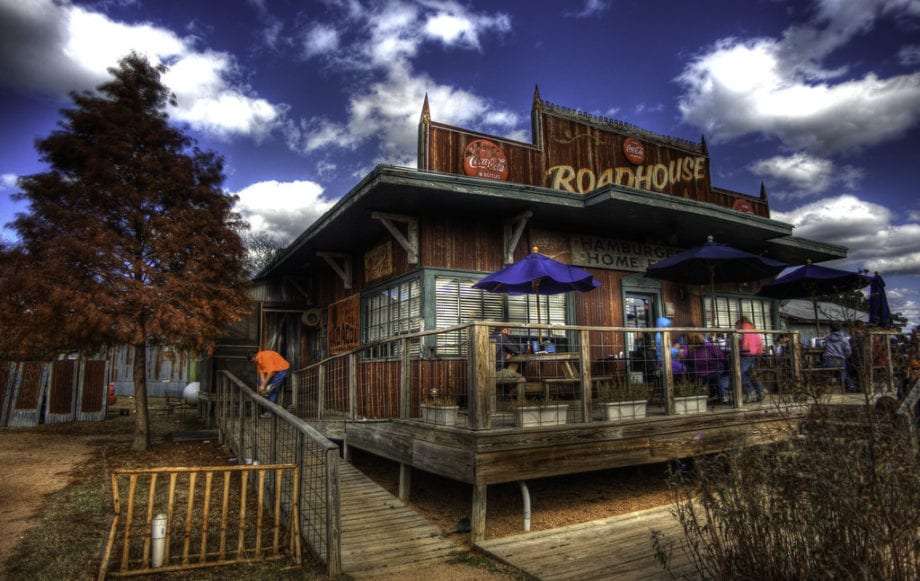 7. Smithville, Population 3800
If ever a town was rebuilt from nothing, Smithville is it. Where empty storefronts painted the small downtown only a few years ago, a wealthy Austin businessman who lives in Smithville has since raised a sports bar, hipster pizza joint and opened one of his Amy's ice cream stores in town. There's a coffee shop, a few dive bars, and an authentic Texas meets modern Austin vibe in a truly still small village.
Toss in a relatively rare find–a skatepark in Texas–and a nearby renaissance festival by the name of Sherwood Forest, and you've got even more to love about Smithville. You can even camp at the festival but for the majority of the year when Sherwood is closed, Buescher State Park is a quiet place just outside of town with camping as cheap as $12 / night.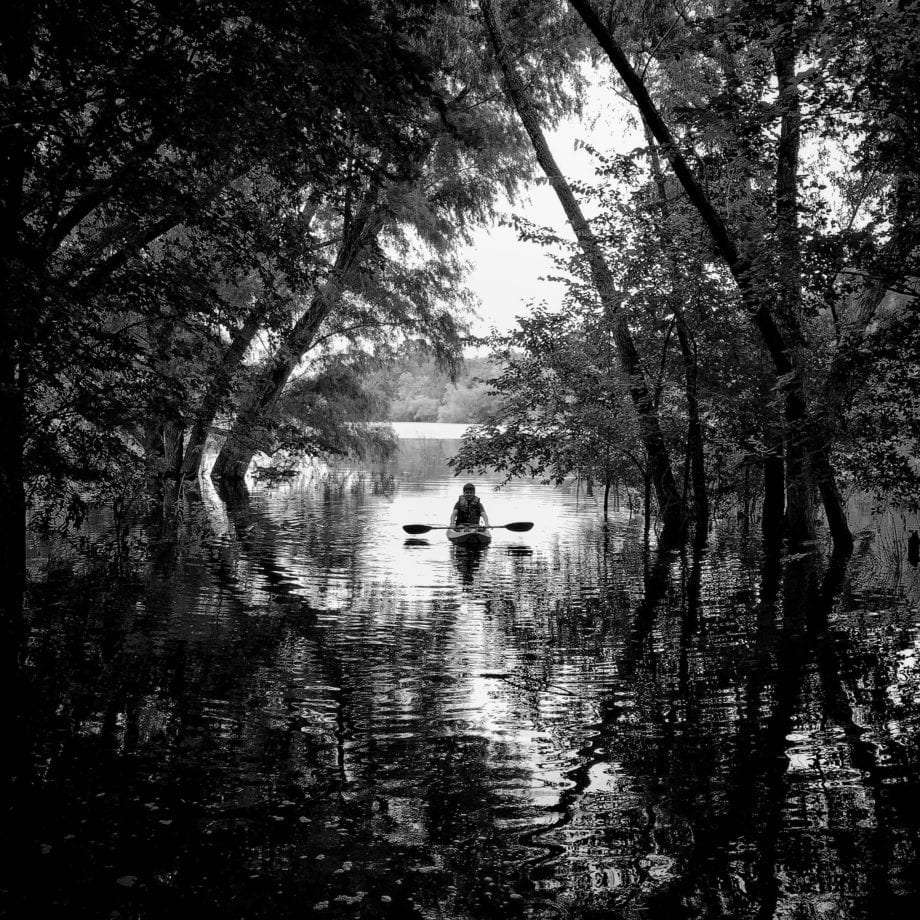 6. Boerne, Population 10,500
You weren't "born" there and it doesn't "burn" to get to Boerne. Say it like the name "Bernie". This little gem of a town is not terribly far from Austin and San Antonio, but feels separated from the big city sprawl by a thousand miles.
Boutique stores will empty out your wallet but residents will smile your day away as you pass them on the street and attempt to figure out which restaurant you'll use to fill your empty stomach. We came here for Halloween night one year and in two blocks had our fill. Neighborhood kids showed us the best spots and women passing out candy insisted each of our boys take at least two…Snickers bars!
Catch a car show, walk the river, and wander east into Guadalupe River State Park. A little larger than we typically associate with a small town, Main Street still very much has the feeling of the town's center and they keep the chain store stuff south of town, across the river.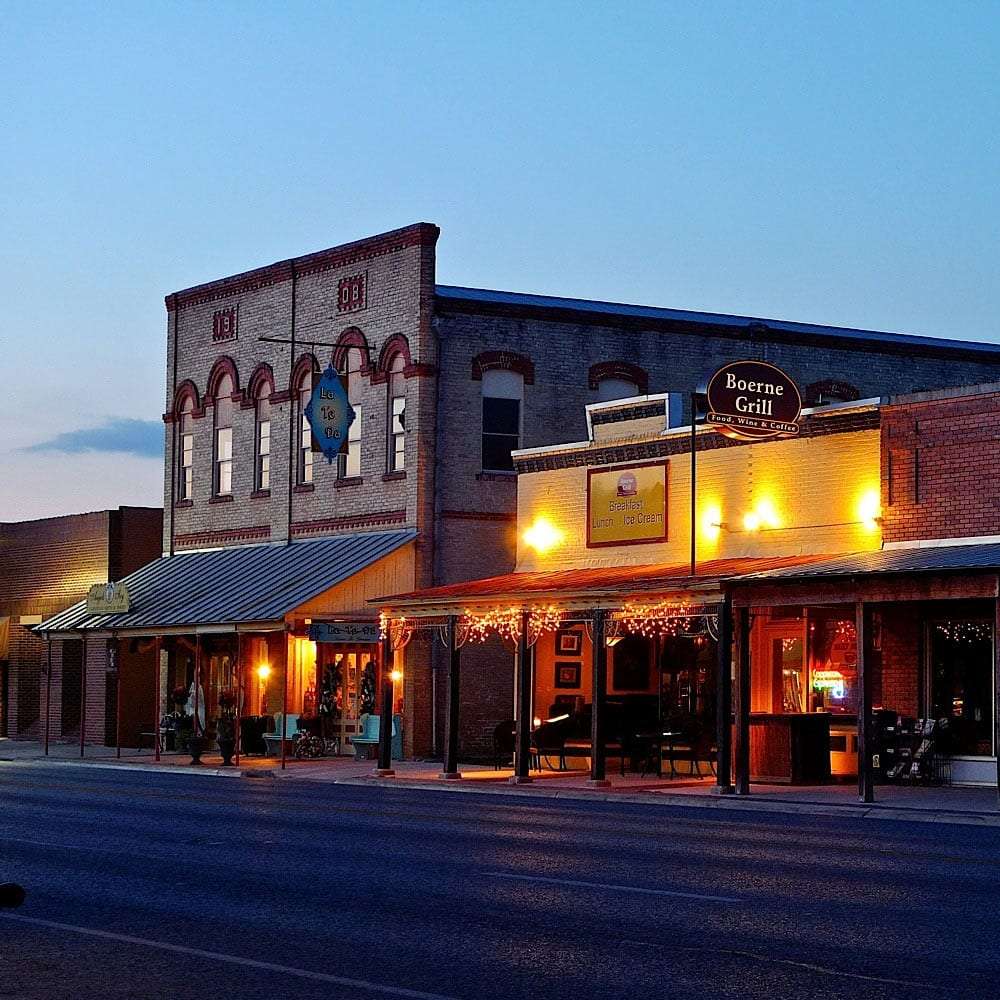 5. Gruene, Population 2000
What surrounds the epitome of Texas music, fashion and small town flare is, admittedly, disastrous to our deeply-held conception of a true small town. Fancy new developments (full of local businesses nonetheless) and endless housing developments that blend into the rest of the I-35 corridor that stuffs seemingly every available space between Austin and San Antonio.
But legend has it, back in the 1970s a guy was floating down the Guadalupe River, ended up in a spot he hadn't been to before, and pulled his kayak out of the river. He saw a water tower, and upon further investigation, found an entire small town of old buildings.
He then proceeded to convince the owners of the buildings–who were planning to destroy them in lieu of a new development–to spare the downtown, even to revitalize it. And it's been done in a way that retains the historic nature of the place, even if it still found its future as the center of just another chunk of New Braunfels (another Texan gem).
Add to that Gruene Hall–wherever everyone from Willy to Gregg Allman, Lyle Lovett to Robert Early Keene–and you've found yourself a reason to sleep in the parking lot for a few nights.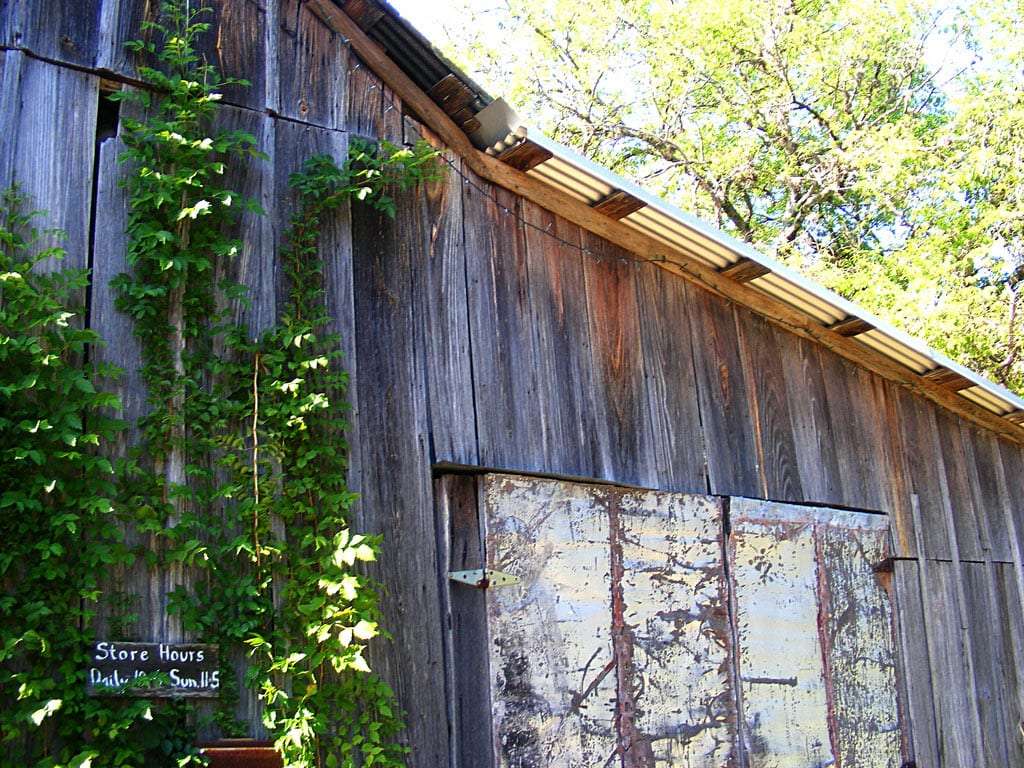 4. Marathon, Population 500
It was my first time wandering, randomly, through West Texas. Towns are few and far between. I wanted a break. I landed in Marathon.
The price for an RV spot at the Marathon Motel and RV Park was right, so I stayed for a month. Nightly campfires in their adobe courtyard, with free wood and almost always good conversation. The White Buffalo and memories of margaritas and nachos like nowhere else in Texas. Grocery store banter, friendships made, some temporary and some so far for life.
Little to do but peruse the galleries a time or two and then drink your days away, but never far from Big Bend the moment you're ready to escape.
Seven years later, my family and I have been back to this little town more times than I can remember. Still, somehow plenty of folks remember us.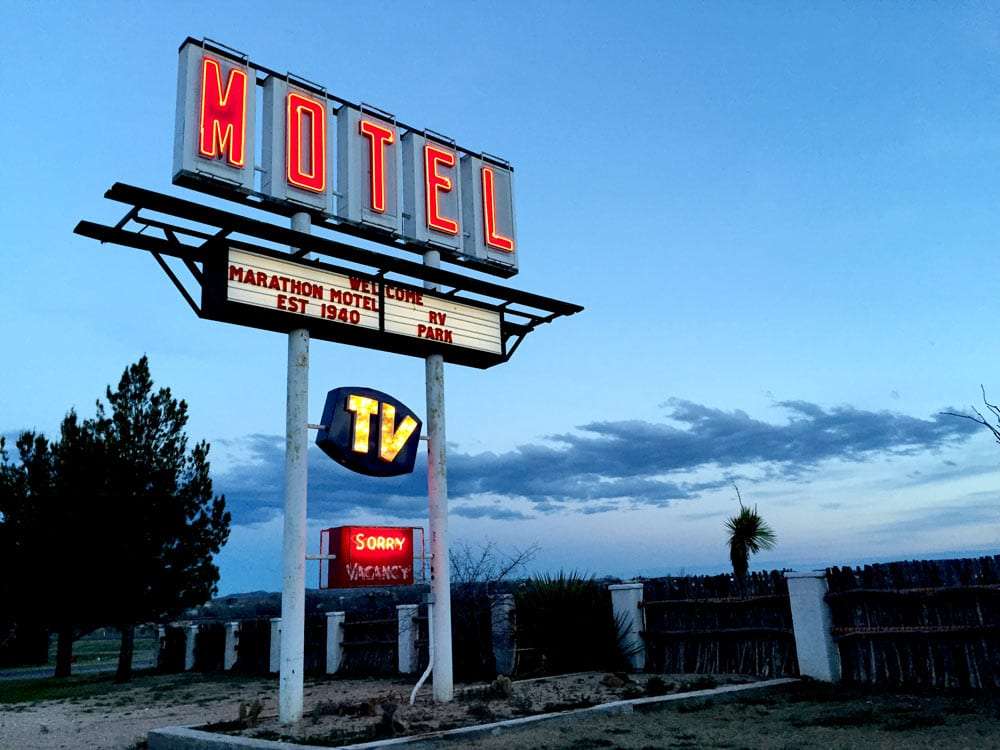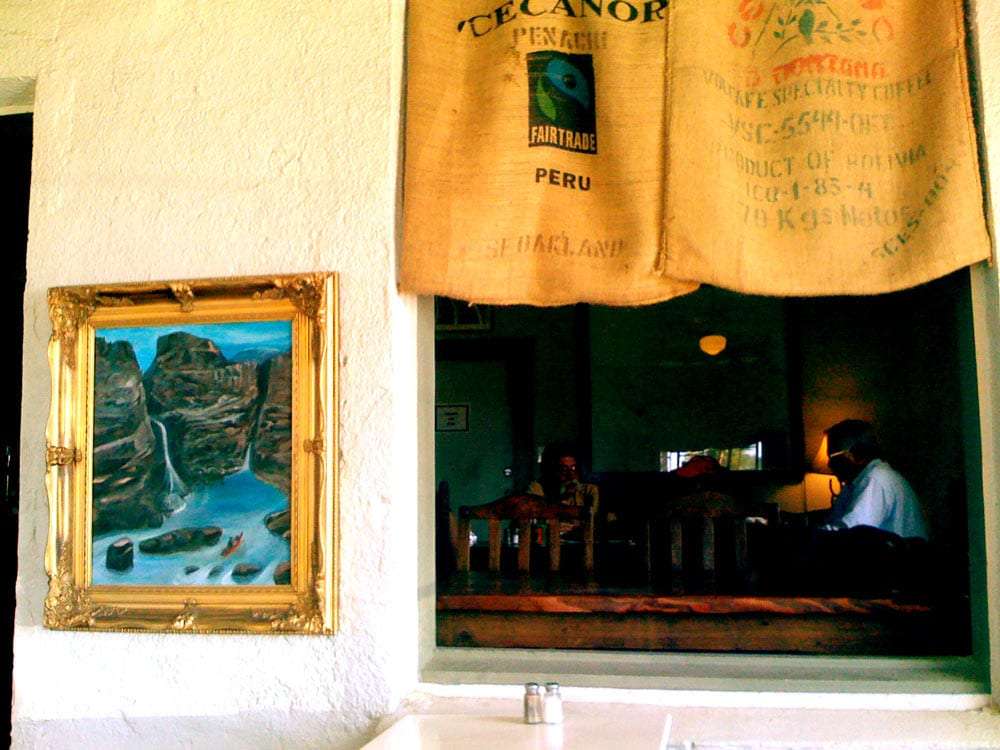 3. Marfa, Population 2000
How a town even further away from Austin, Texas than Marathon comes to be dominated so heavily by young, happening, happy people is beyond the notions of man, men or mysterious lights.
We gather in pizza places and coffee shops alike, where the savoir faire of the ingredients is rivaled only by the rough and tumble of the decor. You wonder where are all of these people's parents? Or the children?
Instead, you're greeted with Big Bend Brewing's Fronterra IPA and PBRs alike. Theatre and food carts. Strange lights that appear over the desert, unexplained, and even stranger, this Prada store art installation slowly decaying.
It's beautiful, and hipster, and quirky, and you'll have to spend a few weeks there to figure out which way you think it might lean further toward.
2. Luckenbach, Population 3
This is a gathering of wayward and wonderful souls, really, more than it is a town. The post office, general store and bar are all wrapped up into one.
Yet still, Willie Nelson manages to fit 10,000 of his closest friends here, and–so they tell me–that's just the bands.
Luckenbach is out of the way, off the beaten path, and a little off of its rocker, but stop by to see why Jerry Jeff Walker made the recording studio come to him when he found out about this place.
1. Terlingua, Population 50
You make the turn onto the road leading directly through nearly all of Terlingua. Immediately you wonder to yourself, "What's with all the trash?"
Bikers and men in beat up white trucks and older men soaking in alcohol seem to cover the porch of the Terlingua Trading Company, a porch that plays defacto Main Street and town hall to this ghost town. The next thing you know, a bus full of tourists in straw hats and short khakis pulls up and ruins the whole element of danger.
An empty church is as silent as your boot steps desire. Old stone buildings crumble, literally in ruins, and populating the bulk of the town. The sun is hot year round and even in the course of a day's wandering around certain faces become familiar.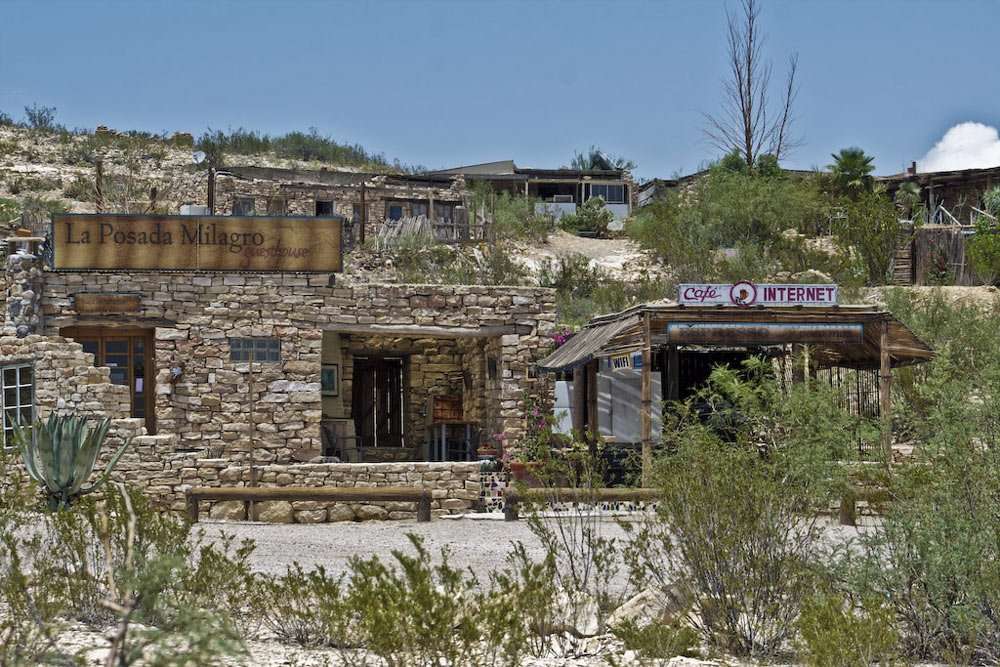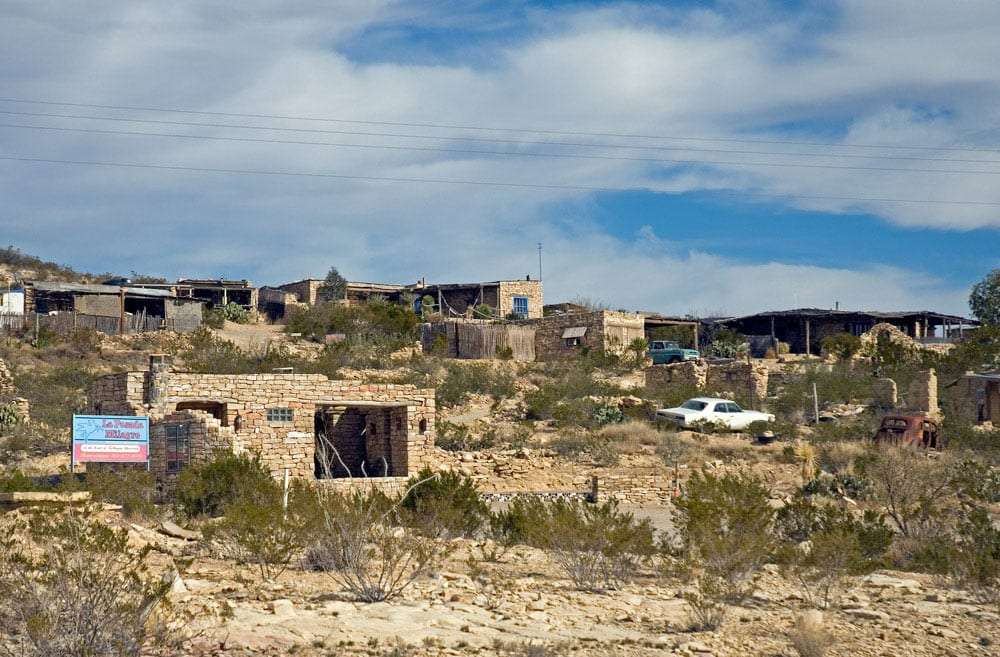 The Chisos Mountains turn purple as the sun disappears, and by the third or fourth night exploring the various places to participate in libation scattered amongst the ruins, you begin to make friends.
You consider staying. The people you meet make you want to stay. They're poets and river rafters and most either running from something or, having run long enough, now happy with their hiding spot in this bend in the river. But instead you leave, knowing there's a wide world out there to explore and you can always come back. Maybe even back to this place in time, as Terlingua doesn't seem to be all that interested in changing quickly.