Living in Montreal: Uncertainty Shines in the City of Light and Darkness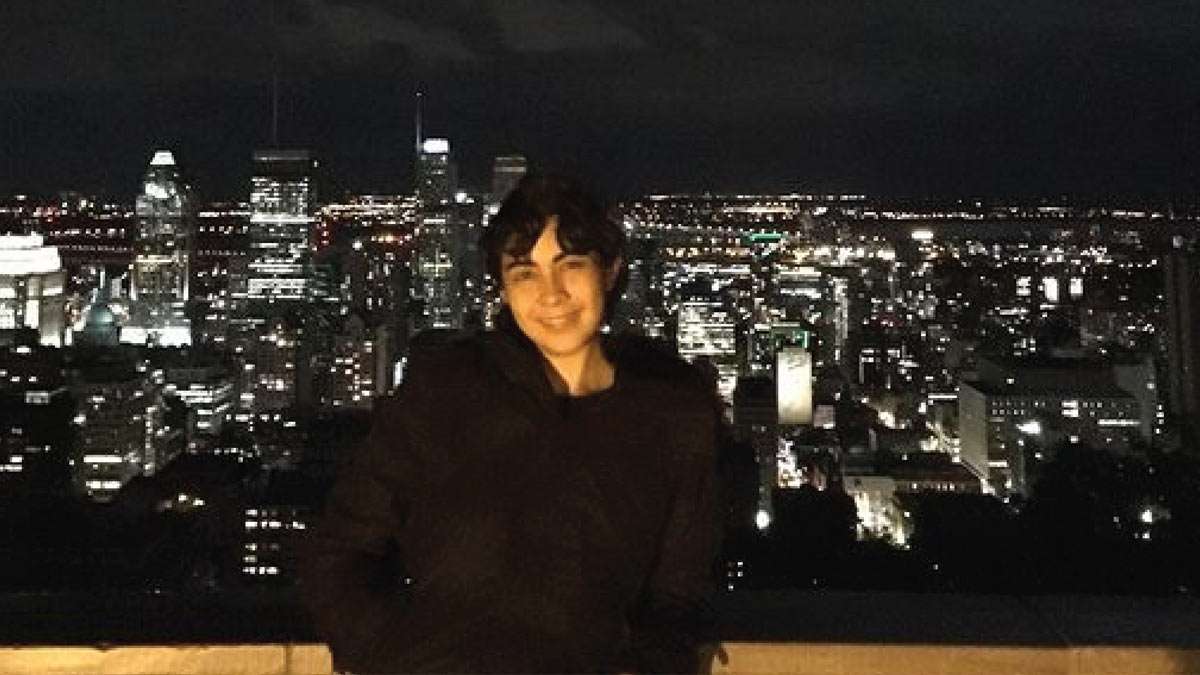 French Canada, Québec, was the first town to be colonized in this vast land that today constitutes Canada.
My family and I began driving from British Columbia. A seven-day trip, with the last stop being the super cold Iroquois Falls. That morning we crossed into Québec. Gassing up, I noticed that everything had changed.
People spoke to me in French, and I improvised.
I wasn't ready for that.
Our target destination was Montreal, …and who knows why?
We left a horrible apple-picking job at Keremeos, BC. We left our friends, a box of our stuff, and started our first family trip. Gina, Luka, and I.
We had nothing in Montreal, no plans, no job, no home, no acquaintances. We flowed with whatever was coming.
"Yeah, I remember! Our friend Chapu is here! Let's call him."
But before we could do that, I had an interview for a tattoo artist position. Then the Chinese guys that managed the shop turned out to clearly be a fraud. Still today I don't know their weird intentions. Anyways.
"Gina has a Mexican friend of a friend that lives there! Let's call her." Ileana helped us to find a place to stay but it took time.
At a park, we walked and talked to an old man who was taking a walk with his dog. He spoke Spanish and was from Sevilla. He asked us if we were new in town. His advice, "Enjoy this city with caution: it's a city of light but also full of darkness."
What a mysterious character we had encountered. He was right.
That night we met up with our friend Chapu who was living in an anarchist community in the "most dangerous neighborhood in Canada."
We asked him if we could live there.
"Yeah!"
It was crazy and awesome. We lived there for a month but I want to talk to you about the job we found. Ileana Huey is an artist, sculptress, and performer. She knew people that needed extra help at a performance art festival. Seriously, it couldn't have been better. We had an interview. We loved it and we got the job! Thanks, Ile.
For a week, "Viva!" the performance art festival in Montreal, hosts international artists who present their performances. It is super exciting on its own, but among all the activities happening, the kitchen which offers food to the assistants was full enough of talent that it was possible to have kitchen performances!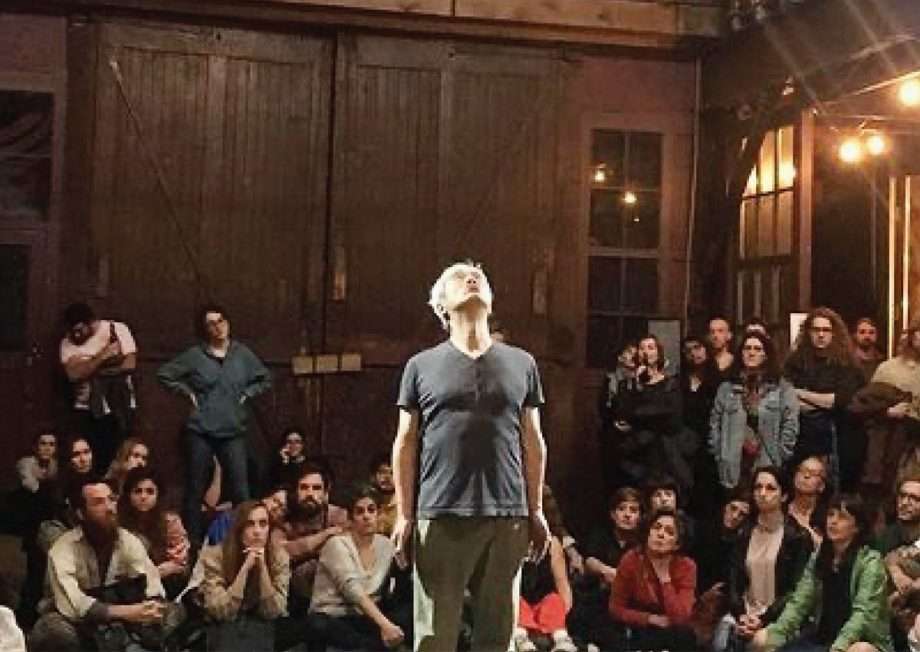 Thus, Sebastian López Restrepo — a Colombian artist living in Denmark — proposed a dish recipe every day with the topic of migrants, despite that fact that he had no Canadian visa. His double nationality with Columbia / Denmark wasn't exactly helping, either.
Michelle Lacombe, the Viva!'s organizer, did a lot to help with the situation, but he couldn't attend. Thus, extra help was needed in the kitchen, help from the kind of people who've had experience cooking for many people.
Damn! This was made for us!
On the team were Pilar and Karina from Colombia, a Quebecois girl, as well as Gina and I. Such diversity brought up the best food ever tasted. In the morning we prepared breakfast for 50 people, then the main dish for dinner, for 150-200 people. We peeled hundreds of potatoes –migrants par excellence — writing "Share" on them. We marked spoons with a legend, made the Migrant soup, and so on.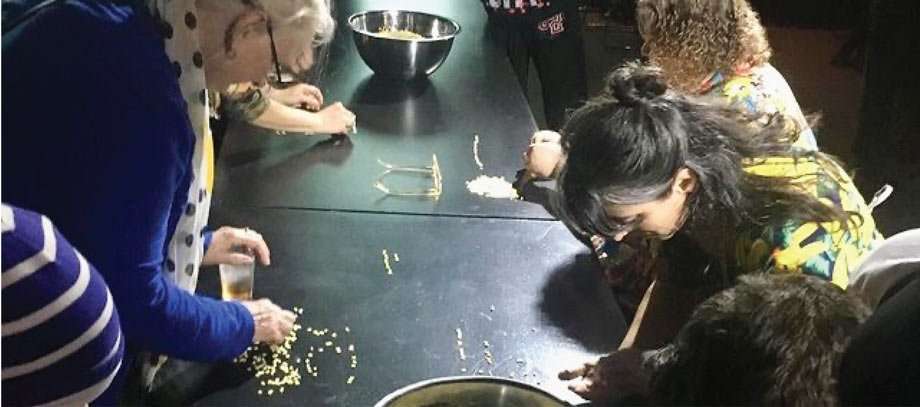 During the day the performances were presented and I'll never forget those spectacular, defiant, critical and risky pieces that reflect the multiple different societies and bodies that we inhabit. On the closing night we all danced at a party, and even Luka and the other kids joined in.
Our child Luka enjoyed this experience a lot. We are sure that having art experiences while growing up is vital. During this event he replicated, transformed, copied and most importantly he shared his perspective with others. He shared himself!
In the end, the whole team was like "Now what? How to get back to a life without the festival if it was glorious!"
Well, it wasn't easy. For the next two weeks, we enjoyed this beautiful city, visiting museums, artists' studios, and parks, getting fined every day in our van without reason.
Where were we? Where did we live? Oh yes!
"Let's go back to Chapu's house."
By then he was with Ivan, a Mexican friend, living in an another anarchist place. The first night we slept in our van because they were not sure if we could stay. In the morning I talked with them, but with whom?
I can't remember. I was with people that I never saw again, in this new place. Something like eight guys were already living there and many others like Chapu, Ivan and my family, we were just passing through. Daily, this huge building in Hochelaga saw tons of people that came to just hang out, or to cultural events like talks, film and magazine presentations, concerts or reunions. And to visit their friends.
And, of course, to organize.
We paid 50 dollars each week for the three of us to stay, including a big bed in a shared room. We could use everything.
Like the massive library containing mainly french books with social, artistic and philosophical topics, the nice kitchen, the lovely full stocked fridges, the food storage, the main hall, laundry room and so on.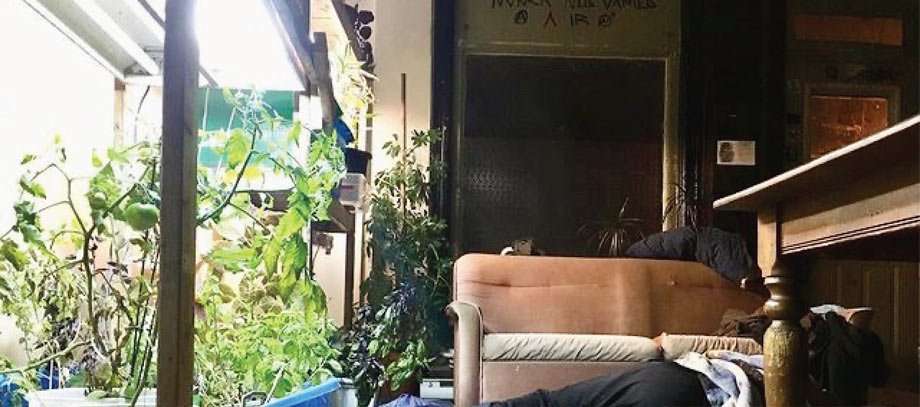 Every night the home was a completely different stage. Everything turned into something new and we never really understood how it was running. The last day, they organized a banquet. Most of the inhabitants were not there, now only the organizers and their guests. Gina and I passed through many weird interviews out of that, but we had a great night with our friends Chapu, Ivan, Ile, and Eduardo.
We left this place, "Tabarnak!" heading to the Okanagan Valley. Next up was a trip to Asia. "Calice!"
Please try the Putin and go out at night to the Mont Real Mountain in the city's heart.
What I really enjoyed was the freedom to choose a random future with confidence that everything was going to be alright. Trusting that a no-plan strategy allowed us to continue moving within the plasticity of backpack nomad traveling.
Montreal is a huge, globalized metropolis, an important node that shines because of its opening, radical postures, diversity, and contrasts.
Greetings to all the friends that we have made during that gorgeous time.
See you soon!