The Astralship and How We Lived in the Hacker-Pirate Community in the UK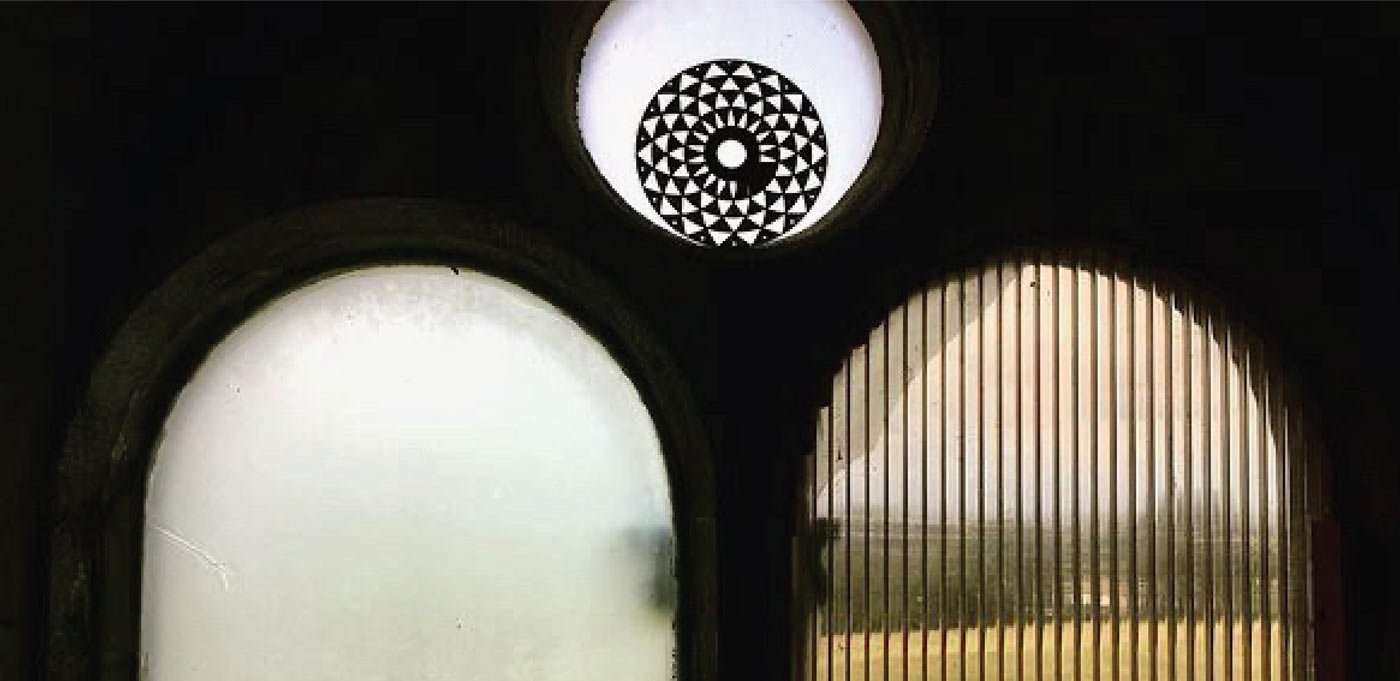 Some guys were walking by the road in Deiniolen, a Welsh town near Snowdonia, when they saw an old church with the lights on.
It wasn't too late. Maybe 8pm. Driven by curiosity, they decided to go in.
They knocked on the door but nobody answered. The heavy wooden door was slightly open and they entered the chapel.
What a surprise when they found a ship inside, a wooden pirate ship in a place where people used to come to pray! They were welcomed, and given a tour explaining what the Astralship was.
In May 2020, our stay in Malaysia was about to finish after renewing it four times during Covid. Safeguarded in this paradise, we finally figured out how to leave the country. All of Asia was completely shut down for tourists.
Combining accessible flights, a lack of visas, and Covid restrictions meant open borders were super hard to find…or even imagine. The United Kingdom became the best option — though not our first choice — so we looked for volunteering programs there, first around England and then in Scotland.
Nobody answered and even less accepted us. You know, three people, in the pandemic and the summer about to start…until one night when I was looking at the maps.
I thought "If we're flying so far, why don't we check around Wales?" A lot of options popped up. I sent some 10 requests. Among them I saw the best project I had ever imagined: a hack-space community living inside an old chapel, near the protected area of Snowdon, accepting artists, engineers, programmers, constructors and so on. They were also doing research on virtual reality, game theories, crypto-coins, 3-D printers, and animation.
The name was the Astralship and the description said: "help us to build a pirate ship." Awesome!
And perfect for our son, Luka.
I simply sent a request like any other.
After sending several messages I had no expectations. But the next day, Liam, the ship's captain, replied to us "Do you guys fancy a video call tomorrow?"
"Yes!"
It was a quite short call. We introduced each other, and I felt as though I was saying "Hi!" to an old friend.
"Come here," he told us.
The next day we had our flight tickets. So far, so good. Four days later we rushingly left our Malaysian family, life, and a piece of paradise.
In Wales, the summer had just started yet it was still super cold. At 9 pm, Liam picked us up from the train station.
Arriving at the chapel we met with the guys we saw in the videos: Leslie and John. At first glance the ship looked awesome. Super cool project.
Mindful and beautiful. We spent five months in that cold home. It is not easy to describe your place, especially when you have lived there and it involves many people, projects, interests, times, secrets, seasons, short stories, parties, fails, meals together, celebrations, and lots of jokes with laughs.
So, like every newcomer, we have a completely different experience and perception of being on the ship. I'll make up a 24 hour fictional day describing the energies and actions that usually take place there.
In the morning, there's different energies and purposes: some are preparing themselves to go swimming to the lake, or go out for a 30 minute walk, or maybe just to the creek beside the chapel. In my time there, this team was headed by Luke and Nathan. At the "DoJo" space — a meditation area in the corner — some guys meditating, listening into conches. Leslie was unbreakable, she was always in the kitchen.
Everyone showed up and we all used to say "this is my favorite part of the day" because it is when we talked about the night, how we had slept and what we had dreamed of while preparing your own breakfast which normally consisted of making coffee or tea plus the classic eggs on toast with spinach and turmeric powder, or the easiest oatmeal with granola, banana, and apples.
I felt like I was in a TV program where every time someone woke up and said something funny, the public clapped and laughed. Seriously! How different it was every morning for each of us. But it was great. Also, you could see the silent guys doing yoga or tai chi. For example, Agláe never missed it.
At 9 am on weekdays, everybody would go to the "DoJo" to be part of the glorious moment of the day, these lovely meetings. We would be waiting until everybody got there, playing with Lee's instruments and talking about apps, programming language, the project's progress, telling jokes, and hearing the walkie-talkies that connect them to pass teapots, to call who is not there, or we would be just playing.
The daily tasks are written in a notebook and with Notion, so the archive of meetings was huge plus edited by different guys during the Astralship time — over 10 years — not everything was still here. It started, I think, with John AI.
The meetings are untimed. They could last 5 or 180 minutes. They are directed by Liam, the captain. But his direction is more like guidance. His endless admirable patience makes the team ramble, imagine, and invent the tasks for both the day and the week.
After that, we would disperse, some of us would finish having breakfast, others would attend more specific meetings, some others would start their tasks. If it were Monday, everybody would write on the board which area they would like to clean and since it's a church, the cleaning is a long task. If you chose "watering the plants" — Luka's and Collin's favorite — you'd finish quickly and help others. The meals are prepared voluntarily. On a different board you'd write down your name in the schedule as to when you wanted to cook, going from Monday to Friday for lunch and dinner.
Food is prepared in this magical, warm room, full of energy and encounters. Lots of ingredients are provided by Liam and those who do the shopping, commanded in my time by Agláe and Leslie. This place is meatless even though not everybody is vegan or vegetarian. By the way, green and veggies are provided weekly by Tyddyn Teg farm, a twin project near the chapel that grows lovely crops as a cooperative society, caring for the soil, the environment, the land, each organism, food quality and the political implications that are attached to being a farmer.
Tyddyn Teg is developing an Open-Source Autonomous Tractor contrived by Jono. Also, they are working on political decisions and activism, well-managed by Holly and co-directed by Franklin, Alice, Agláe, and some other guys. I will talk about this project later because what they're doing is exemplary and great, and from Astralship and NACO we did a documentary about them — so keep reading the blog!
We were talking about the kitchen. Beside the entrance is another board, "the board", where the whole team's names are written, the schedule to fill up with your name thrice per week to wash dishes, and the free whiteboard! Democrazy –we called it. Here we play, send messages, write quotes, draw long-term collective drawings and make decisions.
Every day is quite different and unique. Special. The office is used to working on projects like the documentary, a magazine, a newsletter, designing, editing, writing, imaging, etc. I remember the Media Team with Manuel Cheng and all the interns. The "DoJo" is a place to play, be calm, talk or even catch up on some rest. In the "Holodeck" you can play games, enter the VR experiences or project videos and presentations. Here you can find Kaida playing and working on mysterious worlds. At the workshop, crazy things would happen every time you pass by, new experiments, new items arriving from Amazon, new guests or volunteers coming in, and as the bathroom and laundry room next door, it is essential to pass through there. 3-D printers are printing stuff all the time. John AI is commanding from here, also Lee, Victor, Dan, and so on. Here, people would be writing, programming, cutting wood, building, fixing, soldering, watching tutorials, arming, measuring, planning, etc. I think it is the most diverse place on the ship.
New people!
You can experience this world by booking on AirBNB. Lovely wooden tiny cabins are built to receive people, especially in summertime. In the courtyard you can take a breath, the sun, and drink tea, or chill looking at the sheep passing and the clouds above you, and in the distance, the bright immense sea. On a clear day, Ireland is visible.
Just to finish up this brief description of the ship, the Fire room is a special place after summer, and the long journeys are for rest, to exercise, play chess or cards, read a book, have meetings, drink wine…it is a most recreational site.
Of course, I may be forgetting important facts, lots of names, random information, and magical experiences. But you can find out where I'm blanking by living the experience on your own!
Thanks captain, astral team, for all those jubilant days and nights. Piracy is in our hearts and we'll navigate together soon.