Discount Programs for Full-time RVers
& Vandwellers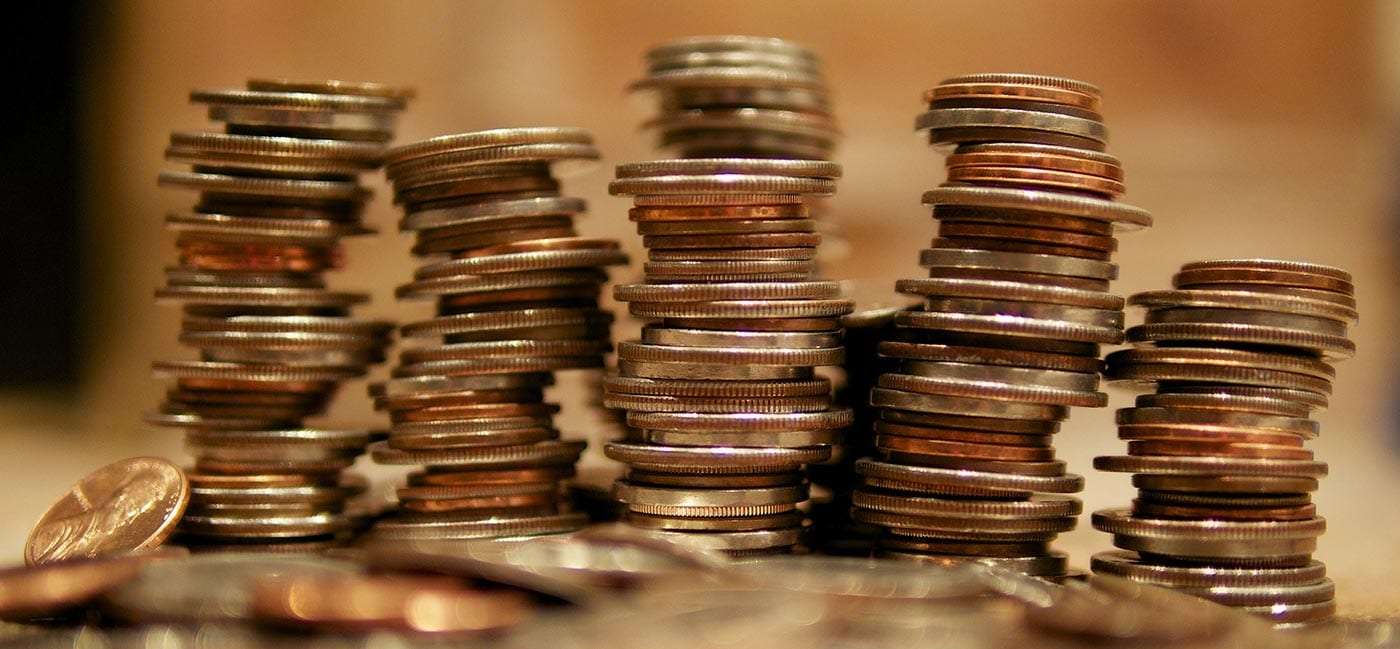 Most people don't think about how much money they'll save when they pack up their life and hit the road for some good old fashioned full-time traveling.
Mostly, we imagine how expensive it'll all be. For some, the transition into the life will come with some major expenses like buying an RV or trading down their salary or benefits for another type of work. Whether you're dropping from a six figure salary to the 99% or just moving your existing career over though, who doesn't want to save a little cash?
So naturally, we begin to look for ways to make it easier to save money and not sit around pinching pennies all day.
There are a plethora of ways to do this, but one of the most popular comes in the form of joining clubs that provide discounts on camping. And that, my friends, is our goal here today. So we'll stop all the hullabaloo and get right to the facts.
Fact #1: We no longer belong to any of these discount clubs. Why? Boondocking, state parks and national forests. We're over the whole idea of private RV parks. Though they have more amenities than the aforementioned places of beauty, they are often noisy, the spots are small, and they always have silly rules that drive me crazy. No tents on the grass allowed, no dogs on the grass, that sort of thing. More on that below. Onward!
The National Parks Pass
While it's not exactly a discount exclusive to RVers or vandwellers, the United States' National Park Service offers an $80 / year pass that gets you otherwise-free access to every single one of the country's national parks, and many national monuments, lakeshores, seashores, and so on.
Given that many of the parks charge $16 – $20 for seven days worth of access, if you plan to visit the most beautiful sights this country has to offer regularly, snagging a parks pass is a no brainer.
Additionally, if you're over the age of 62 (and a US citizen or resident), you can get the pass for $10 for life, which also often entitles you to heavily discounted camping rates.
You can buy an annual pass at just about any national park, just ask when you roll up to the rangers in the entrance booth!
Discount RV Clubs
While there are probably a dozen additional discount clubs we haven't heard of, we'll list those that we have and start with the big names in the business. We've tried every one of these, to varying degrees of success.
Also note that many of these clubs have additional "benefits". Like a magazine or something that needs mailed to your house. But we don't have a house, so we don't care. We'll note those where applicable but for the most part, this is all about the camping discount you get.
Good Sam
To recoup your membership costs, assuming a $35 / night average RV park fee, you get your money back with Good Sam in about 8 stays. This isn't hard to do at all, especially because they have more parks than any other discount club we've seen, and the discount doesn't apply to just one night.
In fact, Good Sam has proven to be the best value of any of these clubs for us. Note that discounts typically only apply to nightly rates, so if you're already getting a weekly or monthly discount, don't expect another 10% off the top.
We used Good Sam for three years, though not consecutively. You get a card and that's all you have to show to get your discount. Easy enough.
Other perks include $0.03 / per gallon off at Pilot and Flying J, a 30% discount off at Camping World and discounted rates with their RV insurance and roadside assistance. We never used any of that. Why?
We don't typically travel the freeways, so Pilots and Flying Js are rare on our routes. Camping World is more expensive than Amazon anyway, and usually as expensive as little private RV supply stores. As for their insurance, they dropped us after six months because they're not actually an insurance company. They resell you to some other insurance company, ours was called National General, and that company refused to insure our RV if we didn't take their crazy high rate on auto insurance, too.
Plus, the one time we tried to use Good Sam's roadside assistance, they really let us down. My key had gotten stuck in the ignition. I wasn't locked out of the vehicle, the key was just stuck. They said we'd need to get towed to a service center and pay for the key to be removed on our own. That's fine, but the tow would have cost them $50 or so and the service to have a locksmith come out was similarly priced. So in the end, we'd have paid maybe $50 to have the key removed plus the $50 they'd have had to pay.
Additionally, there's a long wait on hold to get in touch with roadside, and if you've ever been stuck out on some desert highway with little reception, I think you'll understand how precious every second of actual connection time is.
We no longer use Good Sam, but would still recommend it to anyone who enjoys private RV parks.
Passport America
To recoup your membership costs, assuming a $35 / night average RV park fee, you get your money's worth with Passport America in less than three nights. Even we, haters of all things private RV parks, end up in them at least three times a year. Though the ones we stay in, honestly, don't tend to take Passport America.
It's also important to note that with these guys, you can only stay one night. Well, you can stay more, but the discount is only good for the first night.
We haven't used Passport America in years, but easily recommend them. If you like to move and shake, and stay in private parks, this is almost definitely going to save you a bundle.
KOA Value Kards Rewards
To recoup your membership costs, assuming a $35 / night average KOA "kamping" fee, you get your money back in about 8 stays.
The big question is, to love or hate the KOA?
If you've got kids, they'll probably love it. While they come in all shapes and sizes, spots are typically small (like any RV park) but they've usually got a pool and a playground, if not bouncy pads and an arcade. They're almost always better (for kids anyway) than your average private RV park.
But they tend to be more expensive. Because they charge extra, even for the very kids they apparently target. It's a family friendly, expensive RV park. Some people like that.
We were members of the KOA for two years, but the discounts don't apply to the extra fees they charge per person (and we're a family of 6, so we found we were spending closer to $50 or $60 / night, and not staying at enough of them every year to make our money back).
In fact, given the five nights we stayed at KOAs in 2014, and the $205 total that cost us, we only saved $15. So we lost $12 on the whole deal that year. And unlike my children, I am in the KOA haters club.
Escapees
Our rating here is strictly for the discount you get. We joined Escapees for their mail service, which is great, and also to help us become Texas residents. The mail service comes with additional fees (as does the Texas residency, but those are fees like getting your driver's license and registering your vehicle in the Lone Star State, not something Escapees charges).
For those additional services, the price is well worth it. You can even opt to be an "Xscaper" if you think you're younger and cooler than the average retiree that appears to be Escapees' primary member.
Still, we have never even once seen a private RV park that gives Escapees members discounts, so while our fandom of their mail service can't be disputed, not sure where the value outside of that resides. Enlight me?
Thousand Trails
Thousand Trails is a series of RV "resorts" across the country. There are 86 campgrounds that your membership gets you access to, but you have to pay more if you want to leave a particular region. Even 86 is not a lot of campgrounds, though, and your membership is restricted to a specific region.
These campgrounds are largely in the Pacific Northwest, California, Texas and the Northeast, plus a few in Florida.
At $545 / year for one region, you'd only be paying $1.50 / night. Pretty fabulous, but again, you have to stick to a particular region. So don't expect to do a bunch of traveling. Still, if you only camped 1/3rd of the time at these places, you'd still be paying less than $5 / night.
You can pay more for multiple zones. If you buy two zones, that's $545 x 2, or less than $3 / night. Continue the math on your own.
We've stayed at Thousand Trails "resorts" before, via Ready, Camp, Go!, but honestly wouldn't recommend it if you're really trying to do the traveling around thing. I suppose if you want to take it really slow, and don't mind having your spots dictated by their locations, this would be a pretty killer deal.
Our particular deal was through a company called Ready, Camp, Go! which gave us access to one zone for $49 / year, which then allowed us to stay at these campgrounds for $20 / night, up to a maximum of 14 nights. You couldn't book more than 14 days in advance and there were some other restrictions. We only used it in one park in the Florida Keys, called Sunshine Key, and while it wasn't the worst RV park, again, smaller spaces and lots of noise…
Boondockers Welcome
This is sort of like a combination between CouchSurfing and AirBnB. You can sign up for a $24.95 / year membership that gives you access to their directory of people who offer a driveway or patch of grass to park your RV in (and as the name implies, typically without hookups), or you can be a host, too, and get the discounted rate of $19.95 / year.
Personally, I think if you're offering out a spot (that you don't get paid for – though you are technically allowed to ask for payment if you want), you should get a free membership. Instead, you get a free year for every three positive reviews you get.
We've never tried this, so I'm hesitant to judge, but if we're boondocking, we don't want to be in a driveway, and if we're in a driveway, we want to be with our friends.
Still, you would recoup the costs of membership in only one night, if you're comparing it to private RV parks. On the other hand, if you're not getting any hookups and just staying in some driveway…well you're blowing $25 / year when you could just stay in a real boondocking spot.
Harvest Hosts
Another club we've never used, this time around we have heard a ton about this organization. And unfortunately, this is a typical review:
"When we showed up, no one at the farm knew what we were talking about. They eventually pointed us to a grass patch, but it was awkward all around."
It seems that the folks behind this organization call around, asking a bunch of farms if they'll permit people to stay on their campground…for free. The idea is that these farms will get customers out of this whole thing. There's no fee for the farms, and so it sort of seems like a "sure, why not" kind of response is the norm, and then they forget about it.
And like Boondockers Welcome, you'll be dry camping. A lot of farms are beautiful…but so are most regular boondocking spots.
But…isn't there a better way?
Yes, yes there is.
The clubs above will work out best for those people who like the amenities of a private RV park (in most cases) or don't mind meeting strangers. Personally, we don't use any of these clubs for discounts anymore.
Boondocking is the easiest and absolutely cheapest way to do this full-time RVing thing.
But boondocking does mean no hookups at all, so you'll need to be completely self-reliant.
If you really need hookups, consider looking into state parks. While every state is different (ie, Washington state parks are expensive, often very unnatural, and more or less just suck), there are some real gems out there. Georgia and Texas, Florida and Arizona come to mind.
In the end though, if you joined all of these clubs and took full advantage of them, you'd save enough to buy three or four memberships to each. Happy trails!