The Haphazard Beginnings of a Five Month Sailing Trip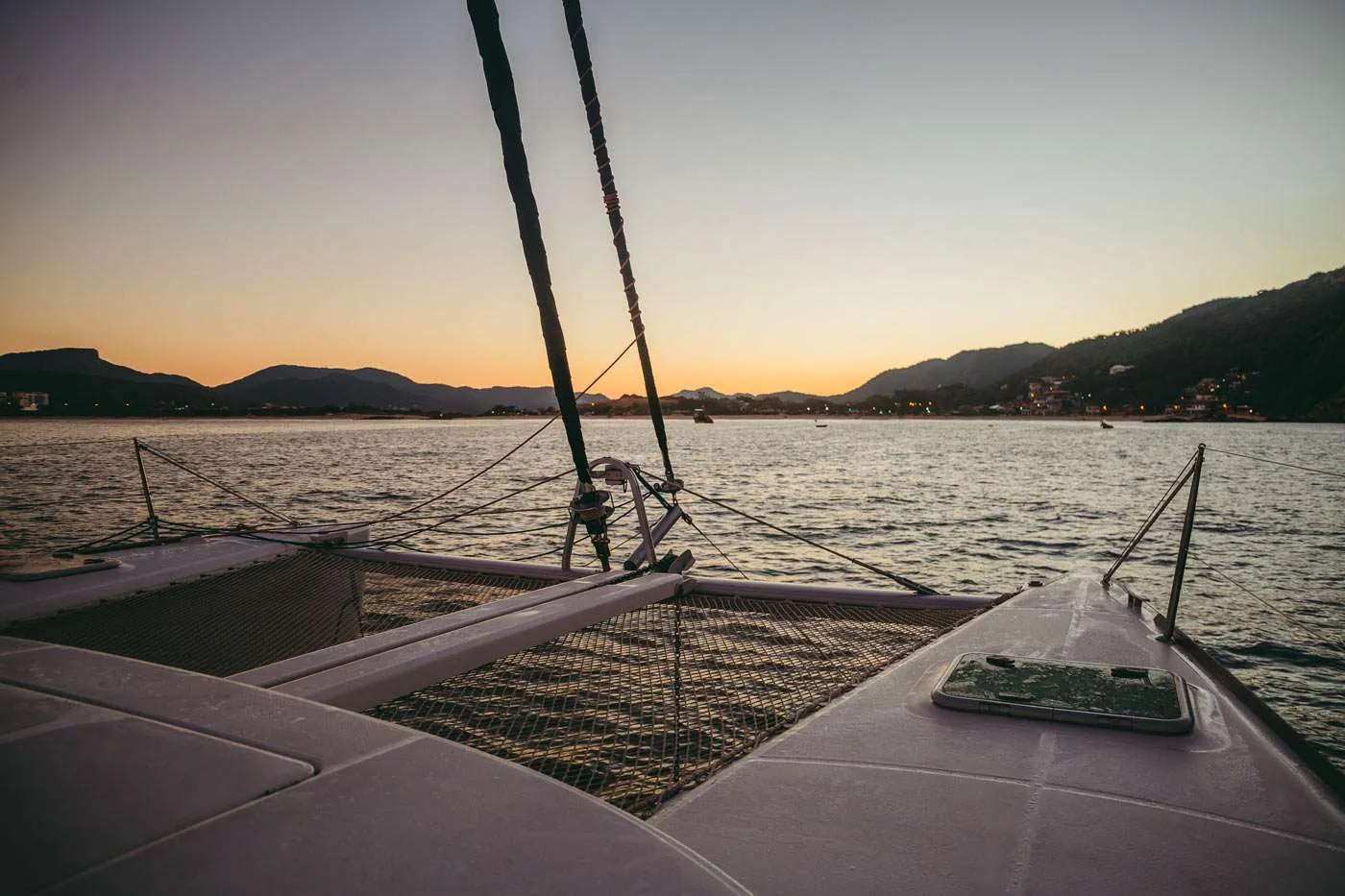 This is a story about saying yes to life.
After 3 months of living on an island, my life was finally starting to make sense and the future was exciting. Then, someone invited me to go on a "quick" sailing trip. I ignored my mom's recommendations and said yes to one of the craziest experiences I've ever had. To understand how I came to this moment, we need to go back in time a few months.
I was 20 years old when I decided to leave my parent's house in Rio de Janeiro. I moved to a different neighborhood, near the center of the city closer to my university. Everything was perfect, but destiny had a different plan for me. After one month living in my new house I was invited to photograph a 3 day women's trip on an island off the coast of Rio called Ilha Grande. I had already visited the place a few times as a tourist, and I was enchanted.
On this trip, I fell in love even more with the lifestyle, people and natural beauty of the island. The idea of being surrounded by the ocean in a place with no cars called my attention. So, I decided to give up everything in Rio and move to the island, an unknown environment with no light pollution and plenty of waterfalls.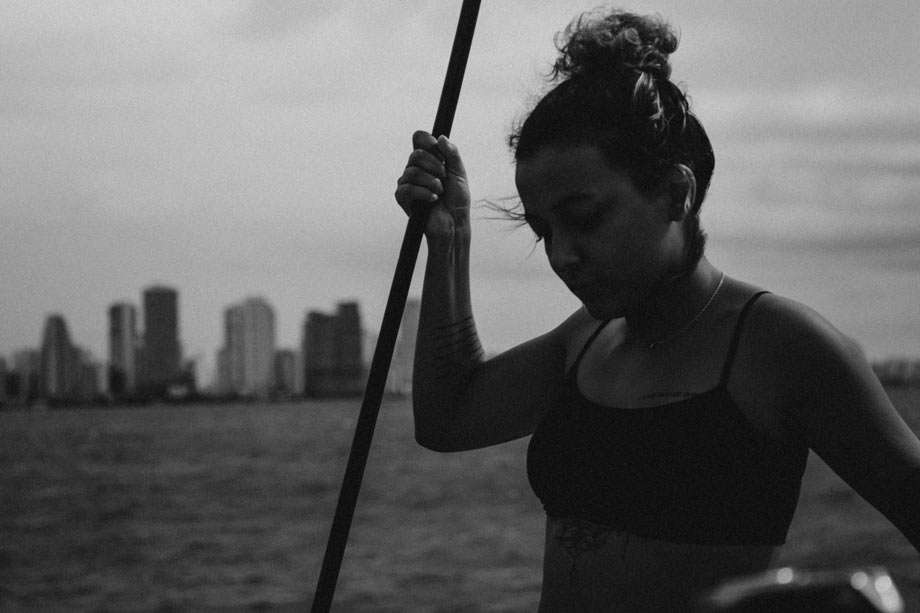 There I experienced many different types of living. In the first weeks I shared a tent with a complete stranger, who later became my best friend. I lived in a hostel room with 12 beds and I even rented a house with only one room where four of us lived together. Basically, I had no money, so I accepted anything that would make my life on the island possible.
Despite being entirely happy with my new lifestyle, making friends from all around the world, photographing everything, and enjoying the sea; fate surprised me again. My friend matched with a guy on tinder that would later invite me to take a crazy trip on his sailboat.
The guy was working on a Catamaran and anchoring on the same island where I was living. At that time I didn't even know what a Catamaran was. He started to come ashore to hang out and we became friends. He told me about the project he was working on, and his plans to travel up the whole coast of Brazil with the sailboat, stopping in different states to enjoy whatever the cities had to offer. After he saw my potential as a photographer, he invited me for a 4 day trip on the boat in exchange for photographic coverage. We would sail from Angra dos Reis, where the island is located, to Arraial do Cabo, a city on the other side of the state of Rio de Janeiro.
I've always been the person who hates to say no to new opportunities, so I packed my stuff and left the island. The boat was staying in a marina on the other side of the island's bay, and when I arrived there I was surprised by how much space a sailboat can have. I had zero experience with boat-living, so until that moment in my imagination, it wasn't even possible to have comfort and practicality in the sea. I was shocked to find that the boat had everything you would need to feel at home in the middle of the ocean. There were 4 cabins, 2 bathrooms, a living room, a kitchen and even an outside area, with enough space for 8 people to live comfortably.
It was a 38ft Lagoon Catamaran, and the captain felt like the boat was his only country.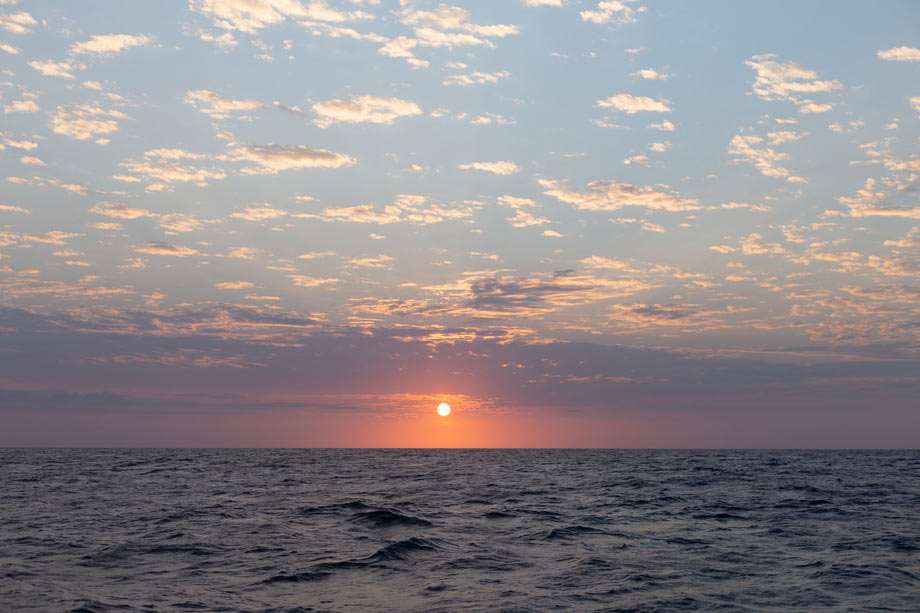 The whole idea around this project was to build a self-sustaining system to allow the sailboat to support life off-grid for at least six months to one year. Among all the gear the boat was equipped with to make this possible, there was a desalination unit that could transform salt water into potable water, a wind generator for cloudy days and an advanced Raymarine autopilot.
In addition to these features, the team was planning to install new batteries, solar panels and all the other devices to transform the sun's power into electrical energy. While all this technology is exciting, living off-grid on a boat for 6 months takes more than energy, so under the seats in the living room, we stocked tons of cans, dry food, cleaning products, medical equipment and other supplies to survive on the sea without any problems.
When we were about to start the trip, I started to ask myself if it was really a good idea to go sailing, armed only with trust in these German strangers I'd met that same month. I thought, "Damn, I have never sailed in my entire life. What if something goes wrong, what do I do?" My mom and my friends were also considerably terrified with the idea that I could die in the ocean, calling me crazy for having decided to go on this journey. The team that was with me on the boat had years of practice on the water, so I was feeling much more excited than afraid. My only fear was to become seasick during the sailing, which happened many times.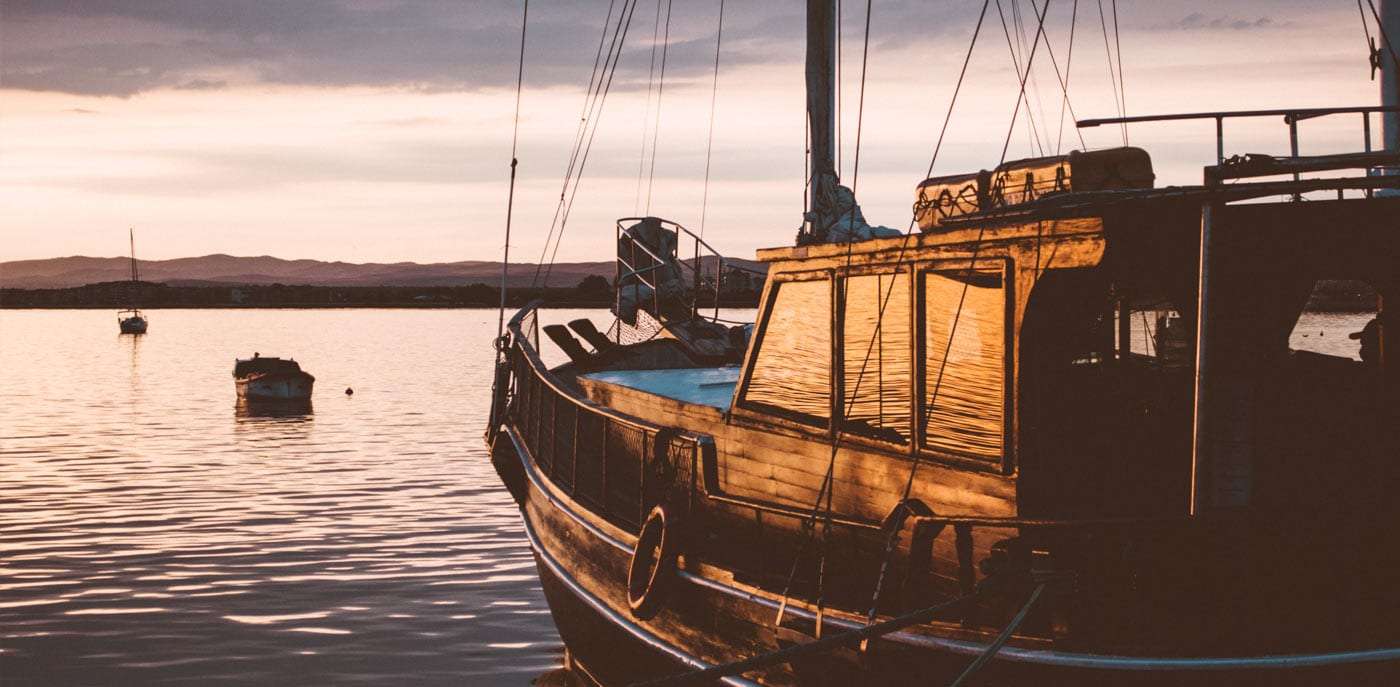 Give up those landlubbin' sealegs and learn to live on the open water.
We started the trip looking forward to Arraial do Cabo, a beautiful beach town with clear blue water that is constantly compared to the Caribbean sea by Brazilians. It was supposed to be a 14 hour sailing trip, with a stop in the bay of Rio de Janeiro for one night. On the trip from Rio to Arraial do Cabo we passed through 3 meter waves, which made me throw up at least 4 times a day.
I was slowly getting used to the feeling of sleeping in a moving bed, but dealing with the constant feeling of motion sickness was a little bit more complicated. To keep my body fit and avoid suffering from malnutrition, I ate soup and bread, the only 2 things I could keep in my stomach long enough to absorb their nutrients. Several parts of everyday life were fun on the trip, but one of the coolest was cooking on the boat. The stove did not have a "gimbal" to hold the pan in place, so we often had some fun cooking things when rocking in waves.
If you're the type of person who pays attention to detail, you might be wondering how the kitchen utensils didn't fall out when the boat was shaking, so I'll give you the answer. In every storage space for cups, plates or anything else that needed to be protected, there were shelves with holes where you could fit plastic cylinders that kept the objects in place. These were the perfect size for keeping everything completely static, in addition to locks on all the doors. Through turbulence and calm seas, we balanced and cooked our way through 4500 nautical miles.
In the end, my inability to say no to this wild invitation meant that what should have been a 4 day trip in my home state evolved into a 5 month trip around the coast of South America. We visited countless cities and 3 new countries besides Brazil, including French Guiana, Bonaire and Colombia. It was enlightening to encounter these cultures that were so close to mine, yet so distant at the same time.
These are only a few details of an adventure that can't be recounted in one telling. Everything I learned on this trip, all the sunsets I contemplated, and every animal I witnessed made all the adversity worth it. In the beginning, I knew I'd probably need to face a lot of trouble, and even so I decided to say yes and I'm totally proud of it.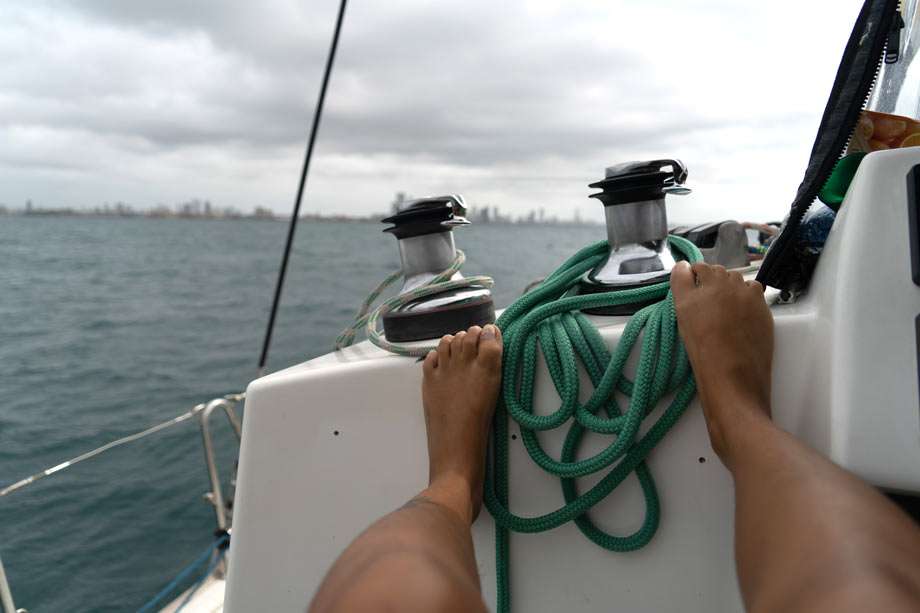 After all that, here is a piece of advice I can give to you; when life knocks on your door with a seemingly random opportunity and your brain hesitates…stop, breath, and first ask yourself; why not?